Cooking Class - Spanish Tapas With a Twist
Cooking Class - Spanish Tapas With a Twist
71 reviews
71 reviews
Create a sensational Spanish tapas tasting menu that delivers one wave of flavor after another.
In this hands-on class with Chef Iain, you will learn how to construct a beautiful Spanish-style tasting menu featuring five traditional tapas with a few fun added twists.

Some of the recipes you can look forward to learning to make in this fun and engaging class with Chef Iain include a comforting and satisfying shrimp and white bean flatbread that is anything but bland or conventional, a healthier version of a Spanish tortilla that delivers a wallop of flavor, and zucchini patties served with an addictive homemade tomato marmalade.

Guests are welcome to bring wine and beer to enjoy during the class.
Shrimp and White Bean Flatbread
Spinach and Sweet Potato Tortilla
Spanish Stuffed Baby Peppers
Bacon Wrapped Dates
Filled with chorizo
Zucchini Patties
With tomato marmalade
Minimum Guests

2

Maximum Guests

6

Meal Courses

5

Event Duration

2.5 hours

Labels

Adult, Date Night, Group, Mother's Day, Spanish
Cozymeal guest reviews for this experience


Chef Iain was very good as he is personable and a great host. We leaned a lot of good cooking tips and had an extremely enjoyable evening. Looking forward to making some of his recipes.


Chef was very welcoming and helpful. The dishes were great. Would definitely recommend.


My boyfriend and I learned a lot from Chef Iain! He was very knowledgeable and nice! The tapas we made tasted so good and healthy, too. I'll definitely try to make it again for my parents.


What a great guy and passionate chef. The sweetest soul. He taught us many things in such a short space of time. I/we thoroughly enjoyed EVERY SINGLE MINUTE of our time. I cannot say enough good things about that evening...I could have gladly waited til the next class.


Chef Ian is great! This was by far my favorite cooking class experience. Chef Ian does a great job explaining everything and is very personable. A lot of what we made I will try and make at home!


This was really fun! The tapas were all delicious. The focus was more on technique than on recipes, with an element of creativity for the student as well as the teacher. I feel I learned some valuable things that I can't wait try at home. Will hopefully do this again. Great class!


A fun, informative, and delicious learning experience! Chef Iain guided us through all of the little things along the way, showing us how to be more efficient and making everything much easier. He also made sure to explain the reasoning behind every method and what would happen if we deviate one way or another. We'll be booking another class in the future.


Chef Iain was awesome! I took my mom for a mother's day gift and we were both really happy with the experience. The food was great and we learned so much in a quick window. Can't recommend Iain enough.


This experience was great! The food was delicious, healthy, and was very approachable. Iain is professional and is very knowledgeable. We did the Spanish Tapas class and I highly recommend it. We made so much food for the two of us, we brought it back home for our friends to try and they also liked it! Will definitely try these recipes in our own home.


Chef Iain was tops. Very knowledgeable, cool, collected and a great teacher...


We had a wonderful time. Chef Iain was amazing. He was patient and kind with me and my daughter and her friend. She wants to be a chef and I think this was a great intro into the profession by a seasoned professional- no pun intended...Chef Ian you were great and thank you for your time and patience.


Chef Iain is super knowledgable and catered to our liking and tastes. My partner and I enjoyed the food we made and conversations we had with him. I would recommend booking in a group of 4 or more for a longer experience! Ours lasted about two hours!


Best time ever for a couples date! Chef Iain is very hands on and shows great techniques as well as showing how to build great flavors. All of the food we made was delicious and had us eating things we normally wouldn't eat. This experience was one for the books!


Chef Iain is awesome. He's clearly super passionate about what he does, and he's exceptionally talented. He was helpful in describing each dish, how to make it, why the ingredients work, and how to present it aesthetically. I would HIGHLY recommend this experience!


great experience and had a wonderful time. Small and intimate. Chef lain is super friendly and made the class fun!


Hands down the best chef! Very fun to be around and amazing food!! Love his sense of humor. Definitely learned a trick or two about cooking. highly enjoyed the small intimate environment and I would definitely recommend this to my friends and family. Can't wait to come back again and have a great time with chef Iain Crouton and Flash are amazing :)


I had been wanting to try a cooking class and I am so glad that this was my first experience. Chef Iain is personable and made the whole process fun and exciting. It was intimate and watching our creations come to life was impressive. The food! Wow, the food was mouthwatering good. My friends and I continued to talk about the experience the whole drive home.


Great person. great food, great teaching


We had a real fun time with Chef Iain, as well as a delicious lunch. Thank you so much for all the tips, and for a super lovely afternoon. My wife and I really enjoyed it.


Chef Iain created a fun atmosphere to explore the fundamentals of making tasty food. He is very friendly and his openness allowed us to ask many questions (about things that weren't even related to the specific food we were making). If you want to have a fun time cooking with a professional, eating fantastic food, and learning priceless tips in the kitchen, then look no further: Chef Iain is your person. Highly recommend the experience.


Iain was a terrific host and teacher…and we came home with leftovers. We're relatively inexperienced cooks but he stuck with us, showing, explaining and sharing. Highly recommended!


Iain was wonderful to cook with. He taught my Mom and I plenty of tips and tricks that only someone as experienced as he is would know. Incredibly knowledgeable and would recommend him to anyone!


Chef Iain was amazing! So personable, friendly and informative. I've already made the bacon wrapped dates for a dinner party and they were a hit. We thoroughly enjoyed our lesson and would 100% recommend.


Chef Iain was great! Made adjustments for my husband who had dietary restrictions. helped us with the cooking and cleaning so we could be quick and actually eat sitting down. Note the course is in his home, which has an older kitchen and rather tight space.


Chef Iain was fun and friendly! He created a warm experience that made us feel comfortable cooking. And the food was filling and delicious. We were allowed to bring our own wine as well!!


Chef Iain is knowledgeable, friendly, and hilarious. Made a first date super fun and we will always remember what a good time we had. Food was dank, I feel like I now know how to cook better, and I left with a big smile on my face. I'm grateful for the time we shared. Thanks, Chef Iain!


Chef Iain exceeded all expectations with an exceptional night of cooking, learning, laughing, and dining! I cannot recommend him highly enough. Great for a date night, a night out with friends or family members, or even a fun experience to go alone and learn from one of the best private chefs in southern California.


Everything was amazing, the food delicious and Chef Ian wonderful, I highly recommend this experience for everyone!


I had the honor to meet and share an evening of laughs, learning, and great food with Chef Iain last Friday night. I enjoy cooking and learning new techniques, so being in the Chef's own kitchen, watching how he takes the same ingredients I use and turn them into delicious meals, while also being able to get my hands dirty and cook myself, it was the best of both worlds. Chef Iain is welcoming and has a great sense of humor. We were laughing all night between the delicious courses of homemade tapas. If you are looking for a better option than just a night out for dinner, contact Chef Iain for a unique and intimate dining experience.


Chef Iain was wonderful and the food fantastic. We even had leftovers to bring home. Learned some cooking tips too. A great experience for couples or small groups. Come hungry!


We had a great time with Chef Iain! He brought everything we needed to our kitchen and helped us make a stellar tapas dinner! We even had plenty of leftovers for the next day. He did a great job helping us feel more comfortable with eyeballing ingredients and practicing cooking with the ingredients you have to make a delicious meal. Would recommend!


We had a wonderful evening at Chef Iain's house. We were a group of girlfriends getting together for the first time since... the whole pandemic nightmare started. So, we were probably too chatty and all over the place from the excitement of the meeting, haha!, but surprisingly, days after the event we kept sending each other pictures of the dishes that we cooked with Chef Iain and that we all repeated at home! So, turns out, not only we paid attention, but the dishes were so good that we wanted to replicate them for our loved ones at home! Chef's personality is larger than life! He is not only full of pro tips and useful hacks, but also has a great sense of humor and made us laugh all evening. I am so happy we found this website and their great classes at a time when it seemed like life came to a complete standstill. Thank you, Chef Iain, for giving us such a great experience and making us all feel "normal" again! Highly recommend for a tight group of 6-8 friends. Make it "private" and enjoy Chef Iain's undivided attention!


Chef Iain was a delight. We were 5 woman celebrating a birthday. We had the 5 course tapas meal. Everything was delicious and recipes we can definitely make at home. You can participate as much or as little as you want in the prep and cooking. Iain gave us several cooking tips that we will use again. We all want to do it again. Thanks for a fantastic evening.


Great meal and very entertaining and talented chef ! Thanks Chef Ian for a memorable evening!


Ian was amazing. We learned a lot of helpful cooking tips . And the meal was fabulous. I will be trying the recipes that were introduced.


Chef Iain was great! He was full of great cooking tips and techniques and the meal was delicious. He also was flexible in timing as we needed to start a little early. Highly recommend Chef Iain.Cheers!


Working with Chef Ian was great! He is very patient and good at explaining things for those of us who don't really use the kitchen. We had a great time and will cook with him again!


Great experience!! Great learning. Great food. And great conversation.


Chef Iain was fantastic! He was so welcoming. The food was delicious, and we loved the class!


Chef Iain was a fun and extremely knowledgeable guide in the kitchen. Together we made some of the best food I've ever had on a Cozymeal experience. Would definitely do it again!
Cozymeal guest reviews for other experiences with Chef Iain


Had a great time with Chef Iain making Mediterranean comfort food. He's very knowledgeable. Highly recommended!


Wonderful class. Iain was such a gentleman and very helpful and instructive with each course. He also answered more general questions about cooking. His home was warm and inviting.


Chef Iain was amazing! We had a party of 5, and Chef Iain was so great - he'd gotten Impossible meat for one of the dishes to accomodate for a guest who was vegetarian, taught us lots of new techniques and explained the principles behind them, and we all had a delicious meal together. Highly recommend this experience!


Was a great experience and we learned a lot of awesome tips to help us with our home cooking! Thanks for inviting us into your home and giving us a great time!


Wife and I had so much fun, the food was amazing and and Chef Iain is a great teacher. W can't wait for more classes


Chef Iain made our experience so welcoming and hospitable. His love for cooking and his craft is something that anyone should witness, and this class is by far one of the highlights of our trip in LA!


Chef Iain was fantastic. My partner and I had a great time learning to make Mediterranean Comfort Food. Chef Iain was informative, very open to questions, and professional.


Chef Iain was a fantastic host. He has so much skill, experience, and finesse and a great sense of humor as well! The food was delectable and we received guidance with detailed explanations every step of the way.


It was a great experience to cook with Chef Iain. He made great conversation and explained technique as we went along. The 3-course meal was fantastic! I was a wonderful surprise birthday experience!


Iain was fantastic. Not only did he teach and help us create a delicious meal, he also engaged in lively conversation. An all around wonderful evening! Thank you, Chef Iain!


Fantastic class! Learned a lot, the food was delicious. Great mother's day activity.


Allison Metts
22 Mar 2022
We loved our class with Chef Iain! He customized the recipes to incorporate our preferences (e.g., add a kick!) and taught us helpful tips for when we make these recipes at home. He also made all of the recipes feel very accessible - Can't wait to make moussaka at home!


Coming into this experience with a beginner cooking level, but interest in food I was nervous as to tackling the complicated dishes on the menu. Chef Iain was such a good teacher and the food was absolutely delicious. We thoroughly loved the experience and are already planning to make the dishes more often. 10/10 would recommend


Christina Wheeler
13 Feb 2022
This is the first time I've ever participated this kind of cooking experience. I was nervous about my skill level and, of course, the unknown. Chef Iain was so welcoming and knowledgeable without being pretentious. His tips and his demeanor were very interesting and understandable. And OMG the food we created together was delicious! What a beautiful way to spend myself and my husband's Valentines Day weekend. Such an enjoyable experience. Totally eating the leftovers for dinner!


Christina Wheeler
13 Feb 2022
This is the first time I've ever participated this kind of cooking experience. I was nervous about my skill level and, of course, the unknown. Chef Iain was so welcoming and knowledgeable without being pretentious. His tips and his demeanor were very interesting and understandable. And OMG the food we created together was delicious! What a beautiful way to spend myself and my husband's Valentines Day weekend. Such an enjoyable experience. Totally eating the leftovers for dinner!


Great experience and menu!


Chef was friendly, welcoming and fun to cook with I definitely recommend everyone to take his class


Chef Iain was a wonderful time of whimsy and culinary craft. He was very prepared and welcoming.


Thank you, Chef Iain, for an amazing evening. My mom, sister, and I, thank you for the bottom of our hearts for the wonderful meal that you helped us prepare, for your hospitality, and tricks in the kitchen. For someone who does not enjoy cooking, you made the experience a lot of fun. Thank you so much. You are absolutely lovely!


Chef Iain was great! We learned a lot in a short period of time and the food was excellent. Thanks!!


We loved the menu. The selections were both interesting and delicious. He even worked hard to accommodate our preferences into the preparation with an ingredient substitution on the fly. Chef Iain had everything ready when we arrived. His use of time was efficient but not rushed.


Chef Iain created a really wonderful experience for my friend and I. He taught us some really great cooking techniques and made me feel less intimidated about being in a kitchen! I loved the 1:1 attention and hands on experience which is unlike any other cooking class we've done before. The meal was amazing! I'll definitely be trying out what we made on my own.


Fun and delicious cooking experience with Chef Iain! Thank you for a good time. We appreciate all the helpful tips on prepping, interesting tidbits about flavors & cooking Mediterranean comfort food. Really enjoyed the meal we made. Would recommend to anyone and want to take more classes with him!


Chef Iain was delightful. We thoroughly enjoyed our evening making our meal. Chef Iain adjusted the ingredients slightly to enhance the final product according to our palate. We also learned general tips and tricks that we can use in our future cooking endeavors. We did all this while having fun and laughing along the way. I highly recommend Chef Iain. You'll have a great time.


Wonderful experience! Learned some awesome new techniques for prep in the kitchen, and the meal was delicious. Chef Iain made it fun and engaging, 100% recommend!


Chef Lain was fantastic. Good energy and a lot of fun. We walked us through the meal prep, injected some humor, and produced an amazing, yummy meal! I highly, highly recommend him!


Chef Iaian was wonderful at our private in-home cooking lesson! We had so much fun, learned a ton about cooking, and the meal was fabulous. Thank you, Chef Iain!!


Was a great experience! Came here for a date and we both loved it. Would definitely recommend to my friends and family!


Very educational and fun! Chef was interactive and provided great tips. 10/10 would recommend. Thank you Iain!


Chef Iain was AMAZING and the food was absolutely delicious! The entire party had a blast learning some great techniques, laughing with Iain and eating great food! We all left the experience wanting more and can't wait to cook again with Chef Iain!!


Chef Iain's flatbreads were awesome! I Very cool to see it being made in a skillet and really delicious and interesting toppings!
$ 115 Per person
all-inclusive: 2.5-hour class, 5-course meal and taxes.
---
Meet your chef
---
After deciding to shift gears and leave the restaurant game, Chef Iain began a successful career as a personal chef in Manhattan Beach for over 15 years while simultaneously catering parties for clients and corporate events. He also became a private celebrity chef, and began providing services and catering on the sets of TV shows and movies. Chef Iain can also be found hosting a variety of fun and exciting culinary experiences!
Other Cooking Class Experiences you may like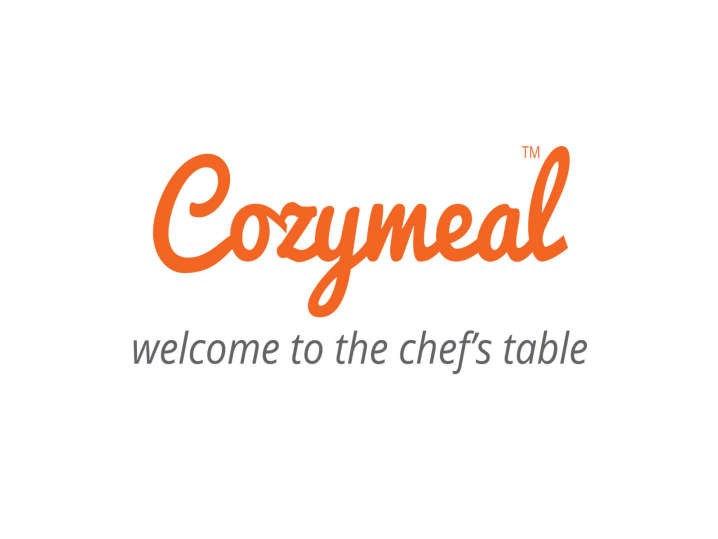 We use cookies to offer you a better browsing experience, analyze site traffic and personalize content. If you continue to use this site, you consent to our use of cookies Accept