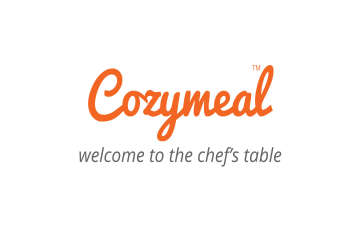 Chef Renata
Verified chef
Chef Renata is on a mission to share her love for brigadeiros with the world. Growing up in Brazil, Chef Renata helped her mother, a well-known chocolatier, make Brazilian chocolate truffles from scratch, and word quickly spread throughout her hometown of her rising chocolatier status. Now living in the United States, Chef Renata is making each and every brigadeiro by hand in San Francisco and she would love to teach you how!
Cooking Classes
Chef Renata is not currently offering any experiences. Here are similar experiences:
Team Building experiences
Chef Renata is not currently offering any experiences. Here are similar experiences:
Food Tours
Cozymeal guest reviews for Chef Renata


Renata is full of life and eager to share her Brazilian heritage. She told me about making brigadieros when she was a child, and how they are at every event (birthday, anniversary etc…) in her home country. She also gave me some history about how the name came about, which I really enjoyed. The chocolate was a perfect balance of not too sweet or savory, depending on the toppings. I really liked how I could personalize my chocolates.
Guest reviews for Chef Renata


There is everything to love about these chocolates. They are made from locally sourced ingredients, gorgeously prepared. And I swear you can taste the love that everyone at tinyB puts into each ball of joy.


Renata and Andrei just recently came in at Postmates for a Valentine's Day event and just blew us away! We had a Giri-choco, custom chocolate bar and it was a HUGE hit, easily one of our most successful events to date. I've been running events for 8 years and I was immensely impressed by their apt professionalism in execution and beautiful warmth of their personas. Renata and Andrei were flawless and truly brought it to the next level.