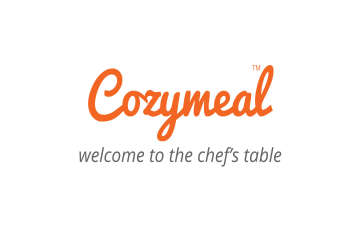 Chef Andrea or Resident Chef in Europe
Verified chef
Food safety certified
(11 reviews)
From his cooking school in the colorful Trastevere section of Rome, Italy, Chef Andrea specializes in Roman-style Italian dishes. He and his partner chefs in Tuscany, Spain, and Greece love sharing authentic recipes from their own regional and ethnic cuisines, emphasizing seasonal ingredients and local farm-to-table products.
Cozymeal guest reviews for Chef Andrea or Resident Chef in Europe


This class was so much fun! We were able to make authentic dishes with Chef Andrea. He gave us lots of helpful tips, advice and encouragement as we made a spectacular meal. The kit made it super easy! I will definitely take his classes again - highly recommend!
Guest reviews for Chef Andrea or Resident Chef in Europe


My husband and I had a wonderful afternoon and the time flew! Virtual assistant Forest was charming and made the entire process seamless. Chef Vasia invited us into her home kitchen and shared her grandmother's recipes. Our meal was delicious and I will use those recipes often. This was our first ... class but it won't be our last.


I was lucky enough to get two ... classes for Christmas. They were honestly some of the best gifts I've ever received. I love to cook, love to eat, and Chef Vasia and Chef Mayuko made it feel like I was right there in a good friend's kitchen, learning new skills with humor and ease. Even better, I could tell the chefs and the ... virtual kitchen assistants were good friends - their chemistry alone made it feel like such a warm and inviting space! What a great concept. I got to make spanakopita, baklava, homemade udon noodles, teriyaki chicken, and a whole lot more. I can't wait to join 'em again soon!