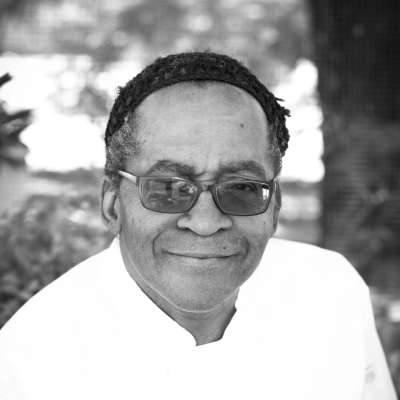 Chef Lenny
Verified chef
Food safety certified
(3 reviews)
Chef Lenny has acquired more than 20 years of professional cooking and kitchen management experience over the course of his career. In addition to working in catering and high-end restaurants in New York City, Chef Lenny's love of food and community has led him to volunteer with nonprofit organizations by teaching cooking classes to people from all walks of life, including domestic violence victims and those in low-income communities.
Cozymeal guest reviews for Chef Lenny

Terri
03 Dec 2019
Chef Lenny created a four-course vegan meal for two of us that was absolutely amazingly delicious! For each course Chef shared necessary prep work required, explained what he was doing throughout, and answered questions to complete satisfaction. We opted to have Lenny cook for us as opposed to being involved, as we were hungry! Process was quicker that way! :-)

Brian
07 May 2019
Such a great time with Chef Lenny! I enjoyed learning about each dish as he prepared them and they were so delicious. Complex flavors that only a talented chef can prepare. Very personable and we had a great time. I'd love to go see him again.
Guest reviews for Chef Lenny

Free
20 May 2019
Chef Lenny is a treasure. Ingredients from around the world are his jewels. When our family signed up for his class, the recipes opened us up to a wealth of flavor, texture and freshness that a we have repeatedly enjoyed. Chef Lenny's dishes are an approachable blend of culture and cuisine for a wide spectrum of eaters of all ages. Every recipe was amazing. We love his personal touches and really appreciate the way he encouraged our family to try comfort foods from around the world. We especially appreciate his experience working with organic health food staples, many of which actually became our new favorite foods. They're not hard for beginners to work with at all, once you get in there and find out how incredible it can taste when you prepare them right! Definitely book a session Chef Lenny if you're lucky enough to get him. He's the real deal.