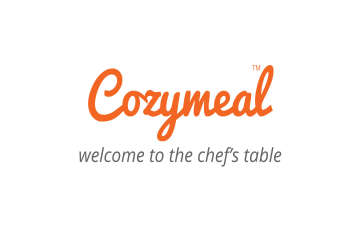 Chef Craig
Verified chef
Food safety certified
(45 reviews)
Chef Craig graduated from the Culinary Institute of America with honors and now owns a successful catering company that has been catering one-of-a-kind events for over 20 years. Chef Craig is also renowned for his cooking classes, distinguished by a high level of creativity, aesthetic beauty, and a blend of exceptional flavors. Chef Craig brings his contagious passion and expertise to all of his incredible classes.
Cozymeal guest reviews for Chef Craig

Noah
27 Jan 2021
Chef Craig is a character! Great teacher, plenty of laughs. Book him for your party.

Karen
27 Jan 2021
He's a kick! I enjoyed his enthusiasm and genuine concern for us not cutting our "digits" off! I would recommend Chef Craig to others for sure!

Ivey
23 Jan 2021
High energy and easy to follow along with.

Victoria
23 Jan 2021
We had an amazing time with Chef Craig!! He was so energetic and enthusiastic. We will absolutely be taking more of his classes. This soup will be a staple in menu. The macaroons were amazing!

Mike
22 Jan 2021
Our first Cozymeal cooking class, we're definitely interested in doing another with Craig.

Loni
22 Jan 2021
Chef Craig was very helpful and personable. The menu was delicious, we really enjoyed the class.

Tracey
21 Jan 2021
I finally succeeded in making a proper crepe! I even learned how to flip one! Chef Craig was great and so was the food!

Gabrielle
21 Jan 2021
We had a great time making crepes with Chef Craig! we learned how to make crepes! We laughed a lot! And he was really a great teacher and utilized the technology really well for teaching. My only suggestion is that the savory crepe recipe is adjusted to make it a hot melted caprese crepe rather than a salad crepe, we all agreed we would have enjoyed that much more.

Laura
19 Jan 2021
Could keep up but only because I had prepared a lot beforehand. Did have some trouble with crepes. Burnt one and another landed on the floor. Did provide some entertainment for me though. Was able to make them properly by the end of class. Have already passed on information to an interested friend.

Marla
14 Jan 2021
This was so much fun! The chef was easy to follow - did the class with a group of friends and we ate together (on Zoom) afterwards. Delicious, too.

Heather
11 Jan 2021
So fun and engaging.! Food was delicious. Craig was awesome.

Sue
11 Jan 2021
I always wondered how they made spanakopita into triangles and now I know! They were delicious and we had a lot of fun. Thanks Chef Craig!

Robin
11 Jan 2021
Such fun - and I learned so much!

Somer
11 Jan 2021
One of the best Cozymeal Chef's! His personality is infectious and he makes it a lot of fun to cook.

Melissa
11 Jan 2021
Great class and great chef! My only comment is that I think it's difficult to follow an online cooking course with all the multi-tasking that is required.

Brooke
10 Jan 2021
Chef Craig was a delight, and the whole experience was the perfect recipe for a sunny Sunday morning! Our crepes were perfection! Thank you for creating such a warm and loose environment for nailing down a new weekend staple in our kitchen! We'll be booking future classes with you!


Chetna Doshi
04 Jan 2021
He was good .

Kathy
30 Dec 2020
Had fun

Allison
30 Dec 2020
I cannot recommend this class or chef Craig enough. We did a private class with our family and we all had a blast! Chef Craig was personable and funny all while helping us create a delicious meal. Will absolutely take a class with him again!

Brad
28 Dec 2020
Chef Craig was great. The Long Island experience was great for our Midwest and European attendees. Pace was perfect and recipe right on. Busy and fun experience. Thanks Craig.

Cathy
28 Dec 2020
Class was great but very fast paced. Glad I had everything ready ahead of time or I would not have been able to keep up.


Kelly
27 Dec 2020
This class was a Christmas gift for my 15 yr old son, who thinks he may want to go to culinary school. Chef Craig was great! The food turned out amazing! Both the Spanakopita and the Tzatziki are soon to be family favorites! The recipes were both simple enough for a beginner, but the class moved quickly. My son was extremely glad he had chopped and prepped all the ingredients in advance. Thank you Chef Craig for a great experience. Looking forward to our next class!

Heather
27 Dec 2020
The food turned out great and Craig seems like a great chef. My only issue was how quick and rushed the class was and we didn't seem to use all the ingredients that were listed on the ingredient sheet. We did the class with 2 other out of state couples and all felt very frantic during the class. The end result was delicious crepes, so we were happy we tried it!

Missy
26 Dec 2020
Chef Craig was very easy to follow and did a great job giving clear direction. My only frustration was the recipes gave clear instructions to cut all the of the vegetables for the savory crepes ahead of the class. Which I did. However, the chef proceeded to take a large part of the class to teach about cutting techniques and chop all of the vegetables during the event. Outside of this, Chef Craig did a wonderful job teaching how to make the actual crepes and my family loved the recipe. .

Thea
26 Dec 2020
This was my first on line cooking class. I really enjoyed it! I printed out the recipes in advance and I had all the ingredients laid out, so I could really focus on his tips and techniques. I will take more classes from Chef Craig. Thank you!

Archana
21 Dec 2020
Chef Craig is really good. Crepes came out good.

Jennifer
21 Dec 2020
Good overall but loved very fast and seemed to miss a couple of things that were on the recipe list.

Desiree
20 Dec 2020
Thank you for the great class. Could you please send over a copy of the screenshot of our class holding up our dishes? We would love to have it as a keepsake. Happy Holidays!

Elana
19 Dec 2020
Chef Craig was enthusiastic and clear in his explanations. We tried doubling the recipe which ended up being too much but we are freezing the extras so we're looking forward to a second meal. We would have been too intimidated to try making perogi on our own but now feel confident to make it again. Thanks Chef Craig!

Adrian
19 Dec 2020
Great experience. Fun and unique way to celebrate a work holiday party in a remote setting. Thanks to the chief for his exuberance while herding cats in the kitchen.

Sara
19 Dec 2020
Craig was knowledgeable, friendly and made this so much fun!

Mary
18 Dec 2020
Chef Craig was great personally. I did have issues with the set up a bit. Very hard to hear him (could maybe be fixed with earbuds so the mic is close to his mouth) and the pace was super fast. This meal should have been given either 2 hours to do OR do one less crepe. We wanted it to be a fun holiday event (and it was) but it felt rushed and we were scrambling to keep up. Also, not being a cook at all - it would have been great to have an email the day before that gave me a heads up on what to have prepared before the class starts. Lastly - it would have been awesome to have each recipe showing in the chat feature of Zoom so that we could follow along more easily. These are all logistical ideas to make it easier for the end user. The crepes were delicious and we all had a good time. Love the website and the customer service when I called was also very good. Would definitely do this again. Thank you!

Laura
17 Dec 2020
lovely experience!!!! great team "outting"

Caroline
17 Dec 2020
Chef Craig was awesome! Very precise and engaging with the whole class. Would highly recommend! I'm about to go off on my own to make crepes :) Thank you Chef!

Stephanie
22 Nov 2020
Very nice first experience

Anita
21 Nov 2020
The class was so much fun! I did not realize how important technique was needed in making crepes. My husband said it was one of the best meals he has had! Chef Craig was very patient with us and really made it clear how to make the crepe in the right texture & how to present it beautifully. I will definitely make this again. I highly recommend this experience with Chef Craig. Thanks Chef!

Maddie
20 Nov 2020
Great food, and great chef! so fun

Natalia
17 Nov 2020
The meeting link/ password didn't work, wasn't able to join :(

Lisa
16 Nov 2020
It was great. He made it seem so easy and was engaging with everyone.

Jill
08 Nov 2020
These recipes were healthier than my standard choices for Thanksgiving sides and a big hit with the family. Class was a little fast paced - we could have used 15 more minutes to get everything out of the oven and plated - but we really didn't need assistance at that point. It's good to tell participants to have all ingredients prepped and ready to assemble to save time. A quick list with the recipes about how to prep each vegetable would do the trick. Overall, I enjoyed it and would be happy to do another class with Chef Craig!

Jill
23 Oct 2020
Oh gosh yes! You were awesome with our group! Your patience and kindness was soo awesome!! Thank you for your thoroughness and really showing us a great! I will be booking a class soon again! Really enjoyed it! Thank you!! Jill A.

Kim
09 Oct 2020
Great Job! Learned some new thclients bags and had fun

Audrey
18 Jul 2018
Chef Craig is a delight to learn new techniques in the kitchen from. He has the ability to turn what seems like complicated dishes into fun, easy parts of your repertoire. From easily making fresh pasta at home to instant ice cream with liquid nitrogen in under a minute, Chef Craig makes creating food feel like a magic trick you know the secret behind.
Want Even More Culinary Inspiration?
Exclusive deals, cookbooks and our best tips for home cooks — free and straight to your inbox. PLUS: 500 Rewards Points.
YOU'RE IN!
Thank you for signing up for our mailing list.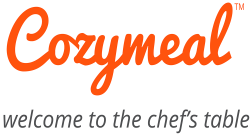 © CozymealTM, Inc. 2013-2021 - Phone: 917- 979-5661
136 Madison Avenue, New York City, NY, 10016