Online Cooking Class - How to Make Pierogi
Online Cooking Class - How to Make Pierogi
89 reviews
89 reviews
Learn how to make these pillowy, chewy, crispy, potato- and onion-filled Polish dumplings at home.
During this live and interactive online cooking class with Chef Craig, you will learn how to make traditional potato and onion pierogi completely from scratch in your own kitchen. Chef Craig will teach you everything you need to know, including making the dough and the filling, proper assembling procedure, and how to cook them. You will also learn how to make a sour cream and scallion dressing to accompany your finished pierogi.
Cooking class is fully interactive.

Chef accompanies you throughout the entire process.

Ask as many questions as you want!

Order ingredients online and have them delivered to your door.
Homemade Pierogies
With pierogi dough and potato and onion filling
Sour Cream and Scallion Dressing
Recipes

Recipe links are sent in your booking confirmation.

Ingredients

Ingredients can be adapted for dietary restrictions or lack of availability and can be delivered by your preferred local grocer with the link below.

Technology

Connect with the chef using Zoom on your computer, tablet or mobile device.

Class Participation

Chime in with questions through audio or chat. Use of video is optional.

Class Size

Public class sizes are between 4 to 20 connections to provide an opportunity for all guests to participate and ask questions. Private classes can accommodate up to 498 guests.

Event Duration

75 minutes

Labels

Fun, Vegetarian
---
Ingredients
All-purpose flour
Salt
Pepper
Water
Large eggs
Butter
Idaho potatoes
Onion
Cream cheese
Shallots or small onion
Fresh parsley
Sour cream
Scallions
Kitchen Equipment
Two 4-6 quart pots
7 inch small sauté pan
10 inch large sauté pan
Slotted spoon
Wooden spoon
Strainer
Ricer or fork
Cutting board
Knife
Cozymeal guest reviews for this experience


Chef Craig's pierogi class was amazing. Really appreciate it!


Chef Craig was welcoming and patient with everyone. High energy and enthusiastic, an excellent teacher and ensured everyone was following along.


Very fun!


Very enthusiastic, just slow down a bit for beginners.


Chef Craig was really fun, and the pierogis were delicious. I had never done a Zoom cooking class before and he moved us along as a group while checking on people who were falling behind. Was a really fun class, we kept cooking afterwards.


A delightful evening! Chef Craig is entertaining and knowledgeable, yielding a delicious product (in our case, pierogi), chock full of love! This was our second experience with Chef Craig, and we're already selecting our next class with him at the reins!


Great class! So much fun!!


Very fun cooking experience!


Thanks for the great experience


Chef Craig was AWESOME! Great energy, explained everything perfectly, and the food was delicious.


The experience was perfect. My hubby and I were looking for something fun to do and this was perfect. Chef Craig was fun and made the class easy to follow. He took time to answer any questions. Our dish turned out delicious. We are looking forward to booking more classes with him.


Pierogies were outstanding!! The class seemed to fly by, and if you missed a step it felt rushed to catch up, but chef Craig knew what he was talking about, explained everything very well, and gave great suggestions and shared funny stories, too! I would recommend to friends and would try another class.


Coralee and Don
31 Jan 2021
Great energy! Pierogis were delicious!


Tharon and Lisa
31 Jan 2021
Chef Craig was awesome funny personable and we learned a new dish. Would definitely reccommned????


One of the best Cozymeal Chef's! His personality is infectious and he makes it a lot of fun to cook.


I cannot recommend this class or chef Craig enough. We did a private class with our family and we all had a blast! Chef Craig was personable and funny all while helping us create a delicious meal. Will absolutely take a class with him again!


Chef Craig was great. The Long Island experience was great for our Midwest and European attendees. Pace was perfect and recipe right on. Busy and fun experience. Thanks Craig.


Class was great but very fast paced. Glad I had everything ready ahead of time or I would not have been able to keep up.


Chef Craig was enthusiastic and clear in his explanations. We tried doubling the recipe which ended up being too much but we are freezing the extras so we're looking forward to a second meal. We would have been too intimidated to try making perogi on our own but now feel confident to make it again. Thanks Chef Craig!
Cozymeal guest reviews for other experiences with Chef Craig


Very good class, Chef Craig was great!


Good energy, skilled presenter


Chef Craig was awesome. I got this lesson for my daughter's 13th birthday and she loved it. Craig kept a good pace and checked on everyone's on progress as we went along. My advice: measure all the ingredients ahead of time in containers and put them on your table so you are ready to go. Chop the tomatoes, cucumber and onions (and strawberries if you are using them) ahead of time as well as he recommended. Have that and the hardware needed handy. Also, we placed a 42" TV on the kitchen table so we could see the lesson easily from where we were preparing the meal and I think that helped a lot. Overall, a great experience, my daughter loved it and most importantly, the crepes were DELICIOUS! Thank you!


Chef Craig was amazing! The class was fun and the crepes turned out great! Would highly recommend.


Chef Craig was really engaging, entertaining, and informative! My colleagues and I had a great time learning to make chocolate mousse and lace cookies! We had a great time and I would highly recommend!


Great class


Had a great class, Chef Craig is super fun and really breaks down all the steps.


Chef Craig was engaging and funny for the whole hour class!


Craig was so fun and was a great teacher! We enjoyed our experience and had many laughs doing this class together.


Sylvia & Derrick
15 Mar 2021
What a great class! Chef Craig kept us entertained and educated us on the art of crepe making! A wonderful way to connect with family and friends.


Craig was great, very entertaining and kept us moving at a good pace without leaving anyone behind. By the end of the class we were all flipping crepes like pros. And the results were delicious!


This class was a ton of fun! Craig provided a lot of tips in addition to the recipes that really made a difference. We took the class yesterday and my husband was able to re-make the recipes on his own today!


Chef Craig was so awesome - he thought through everything, including have a top facing camera so we can track our progress along with his. Pace was great if you are familiar with tools needed and have done something similar in the past. I would give 5 stars for Chef Craig but the rest of the people on the call lost us one star. It was really frustrating having people unable to mute their mics but still scream. There were many times we could not hear the instructions because people were fighting or yelling on their end.


I was unable to see the view when he placed the phone over the item to see what it looked like. A big disadvantage. I did enjoy the overall experience.


Fun but a bit frantic. Craig's breakneck pace signaled the menu was a bit too ambitious--at least to me. I did prep ahead of time, but even so I felt the rushed experience took away from being able to share the experience with the rest of the group. Plus, the "overhead" views using his phone were not terribly instructive. My advice: slow down and simplify!!!


The class was fun. He went slow on certain things and too fast on others. The ingredients list should be better organized. We got 2 different lists that differed slightly. Overall, it was a fun experience, but a bit expensive for us having to buy everything in addition to the class cost.


Great class! It could have been a little clearer that the veggies and fruit should have been chopped up in advance


My daughter and I attended Craig's crepes course. We both enjoyed the experience and learnt a few good tips so that really helped us consistently cook good tasty crepes.


My friends and I took Craig's crepe class and we had a great time. He was able to make some minor adjustments in the beginning of the class to make sure everyone could see and hear okay. We had lots of fun and even tried our skills at crepe flipping. A great winter activity!


We had so much fun cooking with Chef Craig. We loved his positive, upbeat energy and were so pleased with how our meals turned out! We will definitely be taking another class with Chef Craig soon!


The recipes were delicious. The class was a bit fast paced so great if you have helpers. Our oven shorted out while preheating but we continued along anyway and improvised by using the air fryer at 350 to cook the spanakopita. They turned out perfectly. I make tzatsiki often but it doesn't taste as good as this one so I'll be using this recipe from now on. Thanks so much.


Such fun. I would have never believed I could make such delicious spanakopita. I will do more classes!


The crepe class exceeded my expectations!! I was pretty nervous that it wasn't going to turn out the way it should but Chef Craig had very detailed instructions and checked in regularly to ensure everyone was following and understood what he was saying! Food also turned out delicious and beautiful. Highly recommend his class!


Great class! Chef Craig was an excellent instructor, but also very interactive and fun. The crepes were wonderful, and I can't wait to try making them on my own now.


Great recipes and a great chef to lead the session.


We loved this class! Thanks to Chef Craig for teaching us how to make these delicious desserts!


Chef Craig led us through two great crepe recipes - one sweet, one savory. They were delicious and the experience was fun! I do wish participants would turn their microphones off except when asking questions, because people's background noises sometimes made it impossible to hear the chef.


Great class. Chef Craig was excellent!


Chef Craig did a great job with this class. I always thought that crepes would be incredibly difficult to make and was intimidated to try. Chef was patient and thorough. Definitely recommend this class and I'll be looking at the other classes Chef Craig offers.


Chef Craig was fabulous! Not only were his techniques easy to follow but his explanations and stories were fun and instructional. I used to teach public speaking and during demonstration speeches Id tell my speakers never stop talking- and the chef gets an A+ in all aspects! I hope to take another class from him!


Chef Craig is a character! Great teacher, plenty of laughs. Book him for your party.


He's a kick! I enjoyed his enthusiasm and genuine concern for us not cutting our "digits" off! I would recommend Chef Craig to others for sure!


High energy and easy to follow along with.


We had an amazing time with Chef Craig!! He was so energetic and enthusiastic. We will absolutely be taking more of his classes. This soup will be a staple in menu. The macaroons were amazing!


Our first Cozymeal cooking class, we're definitely interested in doing another with Craig.


Chef Craig was very helpful and personable. The menu was delicious, we really enjoyed the class.


I finally succeeded in making a proper crepe! I even learned how to flip one! Chef Craig was great and so was the food!


We had a great time making crepes with Chef Craig! we learned how to make crepes! We laughed a lot! And he was really a great teacher and utilized the technology really well for teaching. My only suggestion is that the savory crepe recipe is adjusted to make it a hot melted caprese crepe rather than a salad crepe, we all agreed we would have enjoyed that much more.


Could keep up but only because I had prepared a lot beforehand. Did have some trouble with crepes. Burnt one and another landed on the floor. Did provide some entertainment for me though. Was able to make them properly by the end of class. Have already passed on information to an interested friend.


This was so much fun! The chef was easy to follow - did the class with a group of friends and we ate together (on Zoom) afterwards. Delicious, too.


So fun and engaging.! Food was delicious. Craig was awesome.


I always wondered how they made spanakopita into triangles and now I know! They were delicious and we had a lot of fun. Thanks Chef Craig!


Such fun - and I learned so much!


Great class and great chef! My only comment is that I think it's difficult to follow an online cooking course with all the multi-tasking that is required.


Chef Craig was a delight, and the whole experience was the perfect recipe for a sunny Sunday morning! Our crepes were perfection! Thank you for creating such a warm and loose environment for nailing down a new weekend staple in our kitchen! We'll be booking future classes with you!


Fun


He was good .


Had fun


Fun!


This class was a Christmas gift for my 15 yr old son, who thinks he may want to go to culinary school. Chef Craig was great! The food turned out amazing! Both the Spanakopita and the Tzatziki are soon to be family favorites! The recipes were both simple enough for a beginner, but the class moved quickly. My son was extremely glad he had chopped and prepped all the ingredients in advance. Thank you Chef Craig for a great experience. Looking forward to our next class!


The food turned out great and Craig seems like a great chef. My only issue was how quick and rushed the class was and we didn't seem to use all the ingredients that were listed on the ingredient sheet. We did the class with 2 other out of state couples and all felt very frantic during the class. The end result was delicious crepes, so we were happy we tried it!


Chef Craig was very easy to follow and did a great job giving clear direction. My only frustration was the recipes gave clear instructions to cut all the of the vegetables for the savory crepes ahead of the class. Which I did. However, the chef proceeded to take a large part of the class to teach about cutting techniques and chop all of the vegetables during the event. Outside of this, Chef Craig did a wonderful job teaching how to make the actual crepes and my family loved the recipe. .


This was my first on line cooking class. I really enjoyed it! I printed out the recipes in advance and I had all the ingredients laid out, so I could really focus on his tips and techniques. I will take more classes from Chef Craig. Thank you!


Chef Craig is really good. Crepes came out good.


Good overall but loved very fast and seemed to miss a couple of things that were on the recipe list.


Thank you for the great class. Could you please send over a copy of the screenshot of our class holding up our dishes? We would love to have it as a keepsake. Happy Holidays!


Great experience. Fun and unique way to celebrate a work holiday party in a remote setting. Thanks to the chief for his exuberance while herding cats in the kitchen.


Craig was knowledgeable, friendly and made this so much fun!


Chef Craig was great personally. I did have issues with the set up a bit. Very hard to hear him (could maybe be fixed with earbuds so the mic is close to his mouth) and the pace was super fast. This meal should have been given either 2 hours to do OR do one less crepe. We wanted it to be a fun holiday event (and it was) but it felt rushed and we were scrambling to keep up. Also, not being a cook at all - it would have been great to have an email the day before that gave me a heads up on what to have prepared before the class starts. Lastly - it would have been awesome to have each recipe showing in the chat feature of Zoom so that we could follow along more easily. These are all logistical ideas to make it easier for the end user. The crepes were delicious and we all had a good time. Love the website and the customer service when I called was also very good. Would definitely do this again. Thank you!


lovely experience!!!! great team "outting"


Chef Craig was awesome! Very precise and engaging with the whole class. Would highly recommend! I'm about to go off on my own to make crepes :) Thank you Chef!


Very nice first experience


The class was so much fun! I did not realize how important technique was needed in making crepes. My husband said it was one of the best meals he has had! Chef Craig was very patient with us and really made it clear how to make the crepe in the right texture & how to present it beautifully. I will definitely make this again. I highly recommend this experience with Chef Craig. Thanks Chef!


Great food, and great chef! so fun


The meeting link/ password didn't work, wasn't able to join :(


It was great. He made it seem so easy and was engaging with everyone.


These recipes were healthier than my standard choices for Thanksgiving sides and a big hit with the family. Class was a little fast paced - we could have used 15 more minutes to get everything out of the oven and plated - but we really didn't need assistance at that point. It's good to tell participants to have all ingredients prepped and ready to assemble to save time. A quick list with the recipes about how to prep each vegetable would do the trick. Overall, I enjoyed it and would be happy to do another class with Chef Craig!


Oh gosh yes! You were awesome with our group! Your patience and kindness was soo awesome!! Thank you for your thoroughness and really showing us a great! I will be booking a class soon again! Really enjoyed it! Thank you!! Jill A.


Great Job! Learned some new thclients bags and had fun


Chef Craig is a delight to learn new techniques in the kitchen from. He has the ability to turn what seems like complicated dishes into fun, easy parts of your repertoire. From easily making fresh pasta at home to instant ice cream with liquid nitrogen in under a minute, Chef Craig makes creating food feel like a magic trick you know the secret behind.
Local Grocer Delivery Available!
$ 39 Per device
75-minute class hosted on Zoom. Tax included.
---
Meet your chef

---
Chef Craig graduated from the Culinary Institute of America with honors and now owns a successful catering company that has been catering one-of-a-kind events for over 20 years. Chef Craig is also renowned for his cooking classes, distinguished by a high level of creativity, aesthetic beauty, and a blend of exceptional flavors. Chef Craig brings his contagious passion and expertise to all of his incredible classes.
Other Online Cooking Class Experiences you may like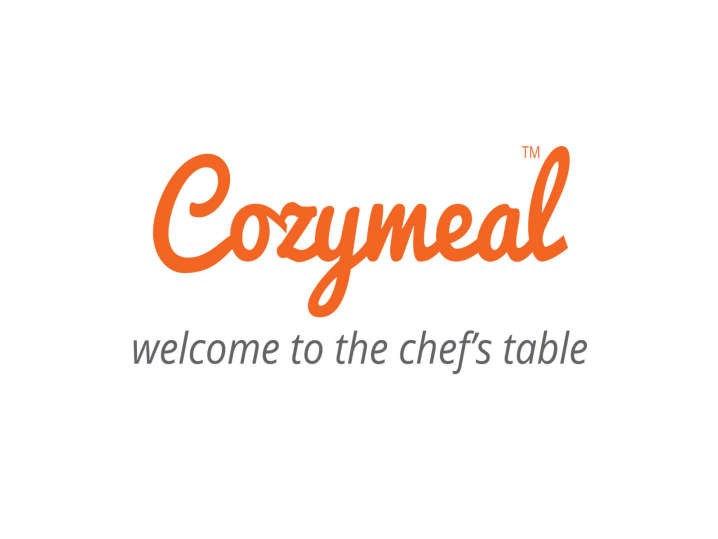 Want Even More Culinary Inspiration?
Exclusive deals, cookbooks and our best tips for home cooks — free and straight to your inbox. PLUS: 500 Rewards Points.
YOU'RE IN!
Thank you for signing up for our mailing list.
© CozymealTM, Inc. 2013-2021 - Phone: 917- 979-5661
136 Madison Avenue, New York City, NY, 10016