Online Cooking Class - Sweet and Savory Crêpe Brunch
Online Cooking Class - Sweet and Savory Crêpe Brunch
132 reviews
132 reviews
Discover the art and simplicity of making this much loved French staple.
In this interactive online cooking class with Chef Craig, you'll learn how to prepare French crêpes two ways. Using basic kitchen ingredients, you'll mix and whisk your batter from scratch, before pouring, flipping, and folding with a variety of fillings and toppings. Master how to make sweet crêpes with a berry-lemon sauce, and savory crêpes with tomatoes, basil and mozzarella.
Cooking class is fully interactive.

Chef accompanies you throughout the entire process.

Ask as many questions as you want!
Sweet Cheese Crêpes
With a berry-lemon sauce
Savory Caprese Crêpes
With tomatoes, basil and mozzarella
Most dietary restrictions can be accommodated if noted prior to the event. Please mention this in the message field when you submit your booking request as adjustments to recipes cannot be made during class.
Recipes

Recipe links are sent in your booking confirmation.

Ingredients

Ingredients can be adapted for dietary restrictions or lack of availability and can be delivered by your preferred local grocer with the link below.

Technology

Connect with the chef using Zoom on your computer, tablet or mobile device.

Class Participation

Chime in with questions through audio or chat. Use of video is optional.

Class Size

Public class sizes are between 4 to 20 connections to provide an opportunity for all guests to participate and ask questions. Private classes can accommodate up to 498 guests.

Event Duration

75 minutes

Labels

Brunch, French, Fun, Mother's Day, Pastry, Vegetarian
---
Ingredients
Flour
Salt
Pepper
Oranges
Vanilla extract
Milk
Eggs
Butter
Ricotta, cottage cheese, cream cheese or feta cheese
White sugar
Cinnamon
Raisins
Fresh or frozen strawberries, blueberries, blackberries or raspberries
Lemons
Cornstarch
Fresh vine or plum tomatoes
Fresh basil
Mozzarella
Red onion
Balsamic vinegar
Olive oil
Kitchen Equipment
Knife
Cutting board
Two medium sauce pans
Three two-quart or medium mixing bowls
Two whisks
Four-ounce ladle or coffee cup
Two wood or metal spoons, tongs or spatulas
Two kitchen spoons
Seven or nine-inch non-stick skillet pan, or purchase the crêpe pan kit above
Reviews guests left for this experience


We had a great experience making crepes with Craig as part of a fun team building activity. Recipes were simple and easy for follow, especially for the novice chef's of the group. The crepes turned out great and everyone had a blast.


Nicholas Cola
13 Oct 2022
N/A


Fun and informative class! Chief Craig made making crepes easy. Everything turned out picture perfect and delicious. Thank you!


What a fun and delicious experience! Thank you Chef Craig for an entertaining and educational experience. I can't believe we flipped a crepe!


Fun class that was informative with helpful tips. Chef Craig did an excellent job.


Chef Craig made the whole experience fun and stress free. We enjoyed a lot!


Chef Craig was great and kept the class moving. It was gratifying to eat the delicious crepes at the end of the class. It was fun!


Chef Craig was incredible! The food was delicious and he was so engaging to cook with. We gained a new skill while having so much fun!


Everyone had a blast cooking with Chef Craig!


Chef Craig was awesome. I got this lesson for my daughter's 13th birthday and she loved it. Craig kept a good pace and checked on everyone's on progress as we went along. My advice: measure all the ingredients ahead of time in containers and put them on your table so you are ready to go. Chop the tomatoes, cucumber and onions (and strawberries if you are using them) ahead of time as well as he recommended. Have that and the hardware needed handy. Also, we placed a 42" TV on the kitchen table so we could see the lesson easily from where we were preparing the meal and I think that helped a lot. Overall, a great experience, my daughter loved it and most importantly, the crepes were DELICIOUS! Thank you!


Chef Craig was amazing! The class was fun and the crepes turned out great! Would highly recommend.


Craig was so fun and was a great teacher! We enjoyed our experience and had many laughs doing this class together.


Sylvia & Derrick
15 Mar 2021
What a great class! Chef Craig kept us entertained and educated us on the art of crepe making! A wonderful way to connect with family and friends.


Craig was great, very entertaining and kept us moving at a good pace without leaving anyone behind. By the end of the class we were all flipping crepes like pros. And the results were delicious!


This class was a ton of fun! Craig provided a lot of tips in addition to the recipes that really made a difference. We took the class yesterday and my husband was able to re-make the recipes on his own today!


Chef Craig was so awesome - he thought through everything, including have a top facing camera so we can track our progress along with his. Pace was great if you are familiar with tools needed and have done something similar in the past. I would give 5 stars for Chef Craig but the rest of the people on the call lost us one star. It was really frustrating having people unable to mute their mics but still scream. There were many times we could not hear the instructions because people were fighting or yelling on their end.


I was unable to see the view when he placed the phone over the item to see what it looked like. A big disadvantage. I did enjoy the overall experience.


Fun but a bit frantic. Craig's breakneck pace signaled the menu was a bit too ambitious--at least to me. I did prep ahead of time, but even so I felt the rushed experience took away from being able to share the experience with the rest of the group. Plus, the "overhead" views using his phone were not terribly instructive. My advice: slow down and simplify!!!


The class was fun. He went slow on certain things and too fast on others. The ingredients list should be better organized. We got 2 different lists that differed slightly. Overall, it was a fun experience, but a bit expensive for us having to buy everything in addition to the class cost.


Great class! It could have been a little clearer that the veggies and fruit should have been chopped up in advance


My daughter and I attended Craig's crepes course. We both enjoyed the experience and learnt a few good tips so that really helped us consistently cook good tasty crepes.


My friends and I took Craig's crepe class and we had a great time. He was able to make some minor adjustments in the beginning of the class to make sure everyone could see and hear okay. We had lots of fun and even tried our skills at crepe flipping. A great winter activity!


We had so much fun cooking with Chef Craig. We loved his positive, upbeat energy and were so pleased with how our meals turned out! We will definitely be taking another class with Chef Craig soon!


The crepe class exceeded my expectations!! I was pretty nervous that it wasn't going to turn out the way it should but Chef Craig had very detailed instructions and checked in regularly to ensure everyone was following and understood what he was saying! Food also turned out delicious and beautiful. Highly recommend his class!


Great class! Chef Craig was an excellent instructor, but also very interactive and fun. The crepes were wonderful, and I can't wait to try making them on my own now.


Chef Craig led us through two great crepe recipes - one sweet, one savory. They were delicious and the experience was fun! I do wish participants would turn their microphones off except when asking questions, because people's background noises sometimes made it impossible to hear the chef.


Great class. Chef Craig was excellent!


Chef Craig did a great job with this class. I always thought that crepes would be incredibly difficult to make and was intimidated to try. Chef was patient and thorough. Definitely recommend this class and I'll be looking at the other classes Chef Craig offers.


Chef Craig was fabulous! Not only were his techniques easy to follow but his explanations and stories were fun and instructional. I used to teach public speaking and during demonstration speeches Id tell my speakers never stop talking- and the chef gets an A+ in all aspects! I hope to take another class from him!


Chef Craig is a character! Great teacher, plenty of laughs. Book him for your party.


I finally succeeded in making a proper crepe! I even learned how to flip one! Chef Craig was great and so was the food!


We had a great time making crepes with Chef Craig! we learned how to make crepes! We laughed a lot! And he was really a great teacher and utilized the technology really well for teaching. My only suggestion is that the savory crepe recipe is adjusted to make it a hot melted caprese crepe rather than a salad crepe, we all agreed we would have enjoyed that much more.


Could keep up but only because I had prepared a lot beforehand. Did have some trouble with crepes. Burnt one and another landed on the floor. Did provide some entertainment for me though. Was able to make them properly by the end of class. Have already passed on information to an interested friend.


Chef Craig was a delight, and the whole experience was the perfect recipe for a sunny Sunday morning! Our crepes were perfection! Thank you for creating such a warm and loose environment for nailing down a new weekend staple in our kitchen! We'll be booking future classes with you!


Had fun


Fun!


The food turned out great and Craig seems like a great chef. My only issue was how quick and rushed the class was and we didn't seem to use all the ingredients that were listed on the ingredient sheet. We did the class with 2 other out of state couples and all felt very frantic during the class. The end result was delicious crepes, so we were happy we tried it!


Chef Craig was very easy to follow and did a great job giving clear direction. My only frustration was the recipes gave clear instructions to cut all the of the vegetables for the savory crepes ahead of the class. Which I did. However, the chef proceeded to take a large part of the class to teach about cutting techniques and chop all of the vegetables during the event. Outside of this, Chef Craig did a wonderful job teaching how to make the actual crepes and my family loved the recipe. .


This was my first on line cooking class. I really enjoyed it! I printed out the recipes in advance and I had all the ingredients laid out, so I could really focus on his tips and techniques. I will take more classes from Chef Craig. Thank you!


Chef Craig is really good. Crepes came out good.


Good overall but loved very fast and seemed to miss a couple of things that were on the recipe list.


Thank you for the great class. Could you please send over a copy of the screenshot of our class holding up our dishes? We would love to have it as a keepsake. Happy Holidays!


Craig was knowledgeable, friendly and made this so much fun!


Chef Craig was great personally. I did have issues with the set up a bit. Very hard to hear him (could maybe be fixed with earbuds so the mic is close to his mouth) and the pace was super fast. This meal should have been given either 2 hours to do OR do one less crepe. We wanted it to be a fun holiday event (and it was) but it felt rushed and we were scrambling to keep up. Also, not being a cook at all - it would have been great to have an email the day before that gave me a heads up on what to have prepared before the class starts. Lastly - it would have been awesome to have each recipe showing in the chat feature of Zoom so that we could follow along more easily. These are all logistical ideas to make it easier for the end user. The crepes were delicious and we all had a good time. Love the website and the customer service when I called was also very good. Would definitely do this again. Thank you!


lovely experience!!!! great team "outting"


Chef Craig was awesome! Very precise and engaging with the whole class. Would highly recommend! I'm about to go off on my own to make crepes :) Thank you Chef!


Very nice first experience


The class was so much fun! I did not realize how important technique was needed in making crepes. My husband said it was one of the best meals he has had! Chef Craig was very patient with us and really made it clear how to make the crepe in the right texture & how to present it beautifully. I will definitely make this again. I highly recommend this experience with Chef Craig. Thanks Chef!


The meeting link/ password didn't work, wasn't able to join :(


It was great. He made it seem so easy and was engaging with everyone.


Oh gosh yes! You were awesome with our group! Your patience and kindness was soo awesome!! Thank you for your thoroughness and really showing us a great! I will be booking a class soon again! Really enjoyed it! Thank you!! Jill A.


Great Job! Learned some new thclients bags and had fun
Reviews guests left for other experiences with Chef Craig


Good cooking knowledge. Chef was rushing and we had a hard time keeping up. Would have liked more interaction.


so much fun.


Fun instructor who is an excellent and entertaining teacher! And the pierogi were every bit as good if not better than the ones I've eaten in Eastern Europe! Will definitely be taking other classes from Craig!


Thanks for getting my spouse interested enough to start helping with the steps! Pierogis turned out very well and I'm glad you added the bit about freezing pre-boil. I did a lot of prep according to the written recipe but adjusted fire as we went when guidance shifted.


Chef Craig was fantastic. We had a great time, he was very entertaining and knowledgeable


Wonderful experience!


Hey was very energetic, educational, and fun


Chef Craig did a wonderful job. He not only taught our group how to Pierogis, but he gave us great pointers for alternative fillings as well as some interesting historical facts about Pierogis. I would definitely consider rebooking with Chef Craig for future events.


Chef Craig provided excellent instructions.


Our team had a wonderful time participating in Chef Craig's virtual class! He was energetic, knowledgeable, and did a great job engaging with everyone who was in the class. The French Onion Soup and macaroons that we made were delicious! Even though this was a virtual experience, Chef Craig did a phenomenal job to make it feel like we were all cooking together in the same kitchen! Very fun experience and looking forward to the next!


Class was straightforward and easy to follow. Really appreciated Chef Craig's help in coming up with an alternative recipe when I couldn't find proper ingredients. Thanks!


Chef Craig was engaging and very energetic! He was a great teacher and made sure everyone in our group could follow along. Chef Craig was easy to work with and a pleasure to cook with. Thanks for making the online event a fun and enthusiastic evening!


Fun class!


Easy to follow and a lot of fun! Everything turned out great!


Fun!


Very engaging host and good sense of humour. I would suggest getting his main camera a little closer to his work area if possible. It felt a bit long-distance, although the 2nd smartphone camera was handy for close-ups. A wireless lavalier mic would be very handy too. The other participants who kept forgetting to mute themselves were often louder than Chef Craig.


Great experience! Best pierogies ever!


It was my 1st cooking class and chef Craig was patient and attentive to my need.


We worked with Chef Craig and he was the best - entertaining and efficient. I will definitely do this again!


Quick pace, excellent base on which to build on your own. It helped me to have the ingredients premeasured ahead of time. Also, if you live at high altitude, start your potatoes boiling about 15 minutes prior to the start of class. Cut your potatoes into small cubes, this will help when it comes to mashing them later. A potato ricer, tamis, or potato masher would help in the class. Read the recipe through before class, as this helps too. When I make these again, I will double the recipe for the dough, and make my pierogis circles larger, at least 3.5" to 4" across. They are easier to work with if the circles are larger. The smaller size are good for an appetizer. I'm going to make bigger ones, and try a dessert type filling with fruit. Whipped cream will be the dipping sauce. Yum! Good class, thanks!


Great class. I enjoyed both recipes and liked that there was a simple one and a more complicated one.


We really enjoyed this class and can't wait to make the pierogis again. They were delicious. The class was easy to follow and I left feeling confident about my pierogi making skills.


We had such a great time following along with Chef Craig as we made the best french onion soup we've ever had! Our macaroons were a bit too loose, but I think we know what we did wrong and are excited to try them again! He was so friendly, and we can't wait to book with him again!


What a fun class! I was worried we would all be sitting there in silence - not with Chef Craig. He was very engaging, and funny! Chef Craig gave us great guidance and was sure to answer all questions. He didn't make us feel rushed and checked to be sure each group was not struggling while cooking. He had 2 views so we could see his food up close, we loved that. His recipes are wonderful, and our meal turned out great thanks to his guidance! We will see Chef Craig in another class soon!


Loved it! Chef Craig brought a lot of energy, taught some great tricks, and guided us in a fantastic meal.


This was a really fun experience. Chef Craig worked hard to engage all of the students in this interactive hands-on class. I would highly recommend the class.


Thanks so much, Chef Craig - the pierogi was amazing and I loved the pace of the class!


was super easy and fun! always just make sure you prep everything as much as possible to help things move along smoothly for the teacher. Super great about answering any questions people brought up during the class. would definitely recommend classes from craig.


Food we made was delicious! I was hoping for more time to chit chat, especially with the people we knew calling in from other locations, but we barely fit everything in the time. Learned a lot and enjoyed the food!


Delicious meal prepared with Chef Craig. Reasonably easy to do and tasted great. Thanks!!


Great fun! We had a small group so Chef Craig was very interactive with us and kept checking in that we were all keeping up with the various steps. The end dish of pierogis was great and I can't wait to share them with my Polish family on Christmas and Easter. I love the fact that they can be made ahead of time and frozen before the boiling. The only suggestion I have is that the recipe be double-checked that the same ingredients/amounts listed in the recipe that are mentioned during the class (eg. 3-4 potatoes listed vs. 2 potatoes actually used) , It may also be beneficial to list alternatives that may be used (eg, butter, olive oil or coconut oil). Highly recommend this class to anyone looking to learn to make pierogis!


Chef Craig was engaging and entertaining and kept the class fun. He gave really good food and preparation tips. The pace of the class was good for novice cooks. The results tasted great!


Chef Craig was fun, made the recipe easy to follow and the taste was out of this world!


Chef Craig's class was fantastic. Our team loved the energy and the instructions were very clear and easy to follow. We would definitely book another class with Chef Craig in the future. Thanks


Great class!!! Chef did a great job teaching and answering questions.


Chef Craig's pierogi class was amazing. Really appreciate it!


Very good class, Chef Craig was great!


Good energy, skilled presenter


Chef Craig was welcoming and patient with everyone. High energy and enthusiastic, an excellent teacher and ensured everyone was following along.


Chef Craig was really engaging, entertaining, and informative! My colleagues and I had a great time learning to make chocolate mousse and lace cookies! We had a great time and I would highly recommend!


Great class


Had a great class, Chef Craig is super fun and really breaks down all the steps.


Chef Craig was engaging and funny for the whole hour class!


Very fun!


Very enthusiastic, just slow down a bit for beginners.


Chef Craig was really fun, and the pierogis were delicious. I had never done a Zoom cooking class before and he moved us along as a group while checking on people who were falling behind. Was a really fun class, we kept cooking afterwards.


A delightful evening! Chef Craig is entertaining and knowledgeable, yielding a delicious product (in our case, pierogi), chock full of love! This was our second experience with Chef Craig, and we're already selecting our next class with him at the reins!


The recipes were delicious. The class was a bit fast paced so great if you have helpers. Our oven shorted out while preheating but we continued along anyway and improvised by using the air fryer at 350 to cook the spanakopita. They turned out perfectly. I make tzatsiki often but it doesn't taste as good as this one so I'll be using this recipe from now on. Thanks so much.


Such fun. I would have never believed I could make such delicious spanakopita. I will do more classes!


Great class! So much fun!!


Very fun cooking experience!


Thanks for the great experience


Chef Craig was AWESOME! Great energy, explained everything perfectly, and the food was delicious.


The experience was perfect. My hubby and I were looking for something fun to do and this was perfect. Chef Craig was fun and made the class easy to follow. He took time to answer any questions. Our dish turned out delicious. We are looking forward to booking more classes with him.


Great recipes and a great chef to lead the session.


We loved this class! Thanks to Chef Craig for teaching us how to make these delicious desserts!


Pierogies were outstanding!! The class seemed to fly by, and if you missed a step it felt rushed to catch up, but chef Craig knew what he was talking about, explained everything very well, and gave great suggestions and shared funny stories, too! I would recommend to friends and would try another class.


Coralee and Don
31 Jan 2021
Great energy! Pierogis were delicious!


Tharon and Lisa
31 Jan 2021
Chef Craig was awesome funny personable and we learned a new dish. Would definitely reccommned????


He's a kick! I enjoyed his enthusiasm and genuine concern for us not cutting our "digits" off! I would recommend Chef Craig to others for sure!


High energy and easy to follow along with.


We had an amazing time with Chef Craig!! He was so energetic and enthusiastic. We will absolutely be taking more of his classes. This soup will be a staple in menu. The macaroons were amazing!


Our first Cozymeal cooking class, we're definitely interested in doing another with Craig.


Chef Craig was very helpful and personable. The menu was delicious, we really enjoyed the class.


This was so much fun! The chef was easy to follow - did the class with a group of friends and we ate together (on Zoom) afterwards. Delicious, too.


So fun and engaging.! Food was delicious. Craig was awesome.


I always wondered how they made spanakopita into triangles and now I know! They were delicious and we had a lot of fun. Thanks Chef Craig!


Such fun - and I learned so much!


One of the best Cozymeal Chef's! His personality is infectious and he makes it a lot of fun to cook.


Great class and great chef! My only comment is that I think it's difficult to follow an online cooking course with all the multi-tasking that is required.


Fun


He was good .


I cannot recommend this class or chef Craig enough. We did a private class with our family and we all had a blast! Chef Craig was personable and funny all while helping us create a delicious meal. Will absolutely take a class with him again!


Chef Craig was great. The Long Island experience was great for our Midwest and European attendees. Pace was perfect and recipe right on. Busy and fun experience. Thanks Craig.


Class was great but very fast paced. Glad I had everything ready ahead of time or I would not have been able to keep up.


This class was a Christmas gift for my 15 yr old son, who thinks he may want to go to culinary school. Chef Craig was great! The food turned out amazing! Both the Spanakopita and the Tzatziki are soon to be family favorites! The recipes were both simple enough for a beginner, but the class moved quickly. My son was extremely glad he had chopped and prepped all the ingredients in advance. Thank you Chef Craig for a great experience. Looking forward to our next class!


Chef Craig was enthusiastic and clear in his explanations. We tried doubling the recipe which ended up being too much but we are freezing the extras so we're looking forward to a second meal. We would have been too intimidated to try making perogi on our own but now feel confident to make it again. Thanks Chef Craig!


Great experience. Fun and unique way to celebrate a work holiday party in a remote setting. Thanks to the chief for his exuberance while herding cats in the kitchen.


Great food, and great chef! so fun


These recipes were healthier than my standard choices for Thanksgiving sides and a big hit with the family. Class was a little fast paced - we could have used 15 more minutes to get everything out of the oven and plated - but we really didn't need assistance at that point. It's good to tell participants to have all ingredients prepped and ready to assemble to save time. A quick list with the recipes about how to prep each vegetable would do the trick. Overall, I enjoyed it and would be happy to do another class with Chef Craig!
Other Online Cooking Class Experiences you may like
Local Grocer Delivery Available!
$ 39 Per device
75-minute class hosted on Zoom. Tax included.
---

Private parties, team building or a large group?
Message Us
Can be used for any experience or cookware
Meet your chef
---
Chef Craig graduated from the Culinary Institute of America with honors and now owns a successful catering company that has been catering one-of-a-kind events for over 20 years. Chef Craig is also renowned for his cooking classes, distinguished by a high level of creativity, aesthetic beauty, and a blend of exceptional flavors. Chef Craig brings his contagious passion and expertise to all of his incredible classes.
Flexible booking: Cancel or reschedule this event's reservation for free up to 48 hours before the event.
This experience is not refundable as it includes a meal kit.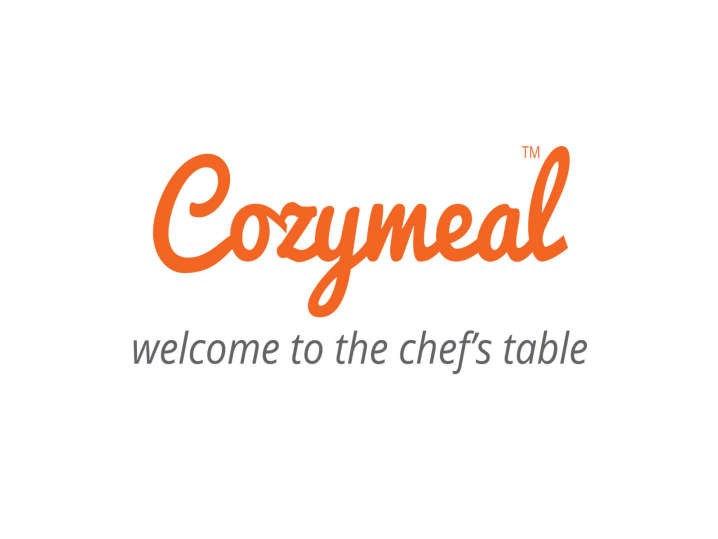 This website uses cookies to enhance user experience and to analyze performance and traffic on our website.
We also share information about your use of our site with our social media, advertising and analytics partners.
This website uses cookies to enhance user experience and to analyze performance and traffic on our website. We also share information about your use of our site with our social media, advertising and analytics partners.
Accept