Top 10 Foods For Eating Healthy In 2017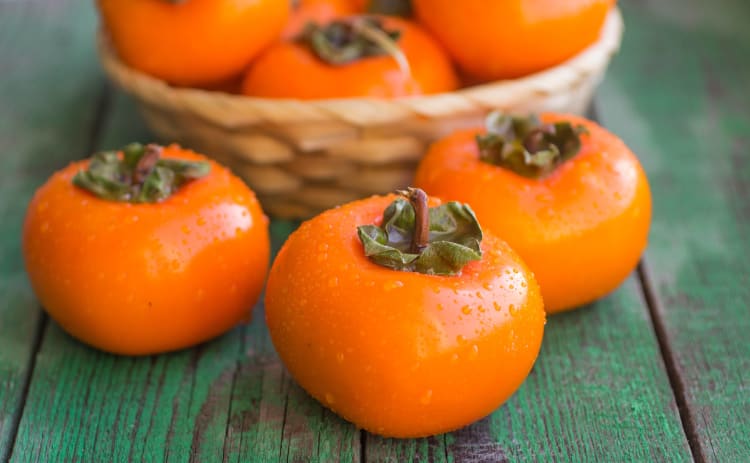 2017 is here, and although the cold and wintry weather may tempt us to indulge in unhealthy eating habits, there are plenty of seasonal foods available to inspire us to eat well in the coming year. From intriguing winter fruits to exciting new trends, start 2017 off by making sure you have these ingredients and recipes on hand.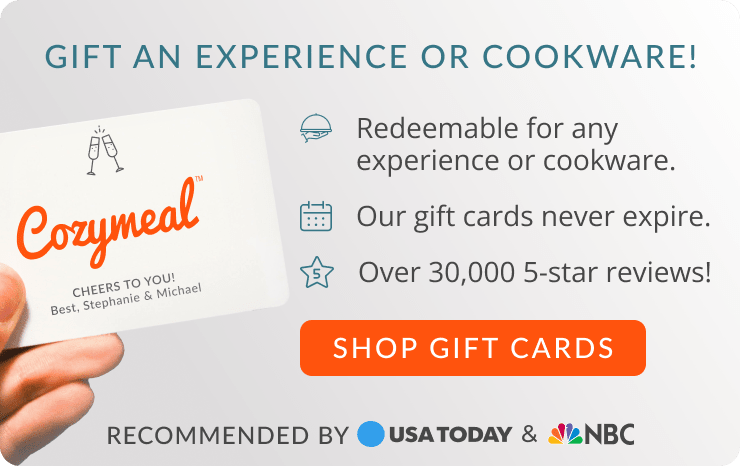 1. Golden Lattés
Golden milk is a brilliantly gold, velvety drink that features turmeric, a healing root from Indian cuisine and Ayurvedic medicine with countless health-boosting properties. Turmeric detoxifies, increases immunity, supports the brain and memory, and heals many of the body's most delicate systems, like the eyes, skin, and liver. A new trend in golden milk lattes has already begun to rise and this is definitely a fad you'll want to get in on. The benefits of turmeric are endless, so be sure to add this unassuming root to your morning beverage routine.
Via Heavenlynn.
Gourmet Cooking Classes Near You

Take your culinary skills to new levels with guidance from five-star chefs.

Book Now
2. Teff Flour
In the past few years, more and more gluten-free grains have gained in popularity, like quinoa, and buckwheat. Teff is the latest introduction to the American gluten-free kitchen, a flavorful ancient grain from Ethiopia rich in iron, protein, calcium, and B vitamins. You can use teff in place of other flours in baking recipes for added nutrients, or try your hand at making traditional, Ethiopian bread called injera. This grain has a mild, nutty flavor that makes it a welcome addition to any recipe.
3. Sushi
2016 brought us the sushirrito and the sushi burger, but we're not done with the sushi trend yet! In 2017, going out for sushi—or experimenting with the Japanese cuisine at home— will be a great way to get your Omega 3s. Sushi is a perfectly balanced meal, complete with fiber, protein and healthy fats. As long as you avoid deep-fried rolls and heavy sauces, sushi is a treat you should definitely indulge in.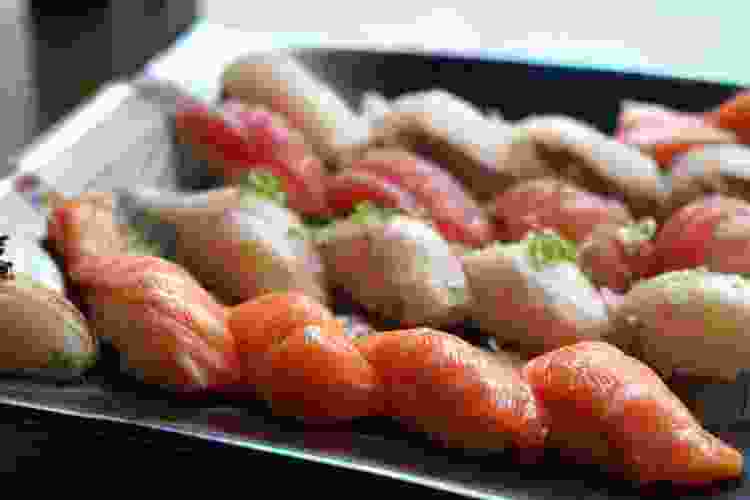 4. Jackfruit
This Indian fruit is taking the world by storm, with many wondering if the spiky plant will become the next mainstream meat substitute. If you are planning on observing Meatless Mondays or cutting back on meat in general in 2017, jackfruit may become your new best friend. Jackfruit has a naturally meaty texture, which makes it a soy- and grain-free alternative. It is also full of potassium, iron, vitamins, and antioxidants. What's not to love? Try simmering jackfruit in a curry or in place of a beef patty in your next burger.
Book a Local Food Tour Now
Explore your city's best bites, esteemed eateries and hidden gems with a top-rated tour guide.
5. Warm Salad
Making a warm salad is the perfect way to stay healthy during the cold start of the year. A warm salad is composed of greens like spinach and baby kale or roasted winter vegetables like carrots and pumpkin, and topped with a protein. A poached egg, grilled chicken, or even a serving of baked goat cheese, are perfect additions to a warm winter salad. Drizzle a tangy dressing on top and add pomegranate seeds and slivered almonds to your plate for a balanced meal that will leave you feeling full and satisfied.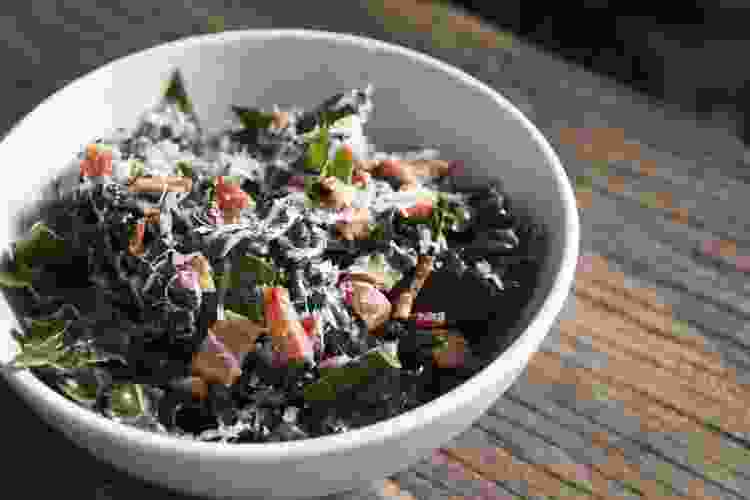 6. Elderberry Tea
Dried elderberries are the one of the best home remedies for the immune system in existence. The dried berries can be steeped in hot water to create one of the best immune-boosting tools in your seasonal arsenal. These little fruits are excellent for preventing colds and flus—and treating them once they have set in. They also have excellent detoxing properties for coming down off the holiday sugar rush. Add elderberries to your January pantry to get through the cold weeks ahead in good health.
7. Walnuts
Walnuts are often overlooked in favor of almond and peanuts, both of which are sold in an easy, spreadable form in jars at the grocery store. But to overlook walnuts would be a mistake, because they are still one of the most heart-healthy additions we can make to our diets. Walnuts are believed to reduce our risk of cancer, reduce inflammation in our bodies, and keep our hearts healthy. And using them is as simple as tossing them into a salad or baking them drizzled with honey for a sweet, crunchy snack.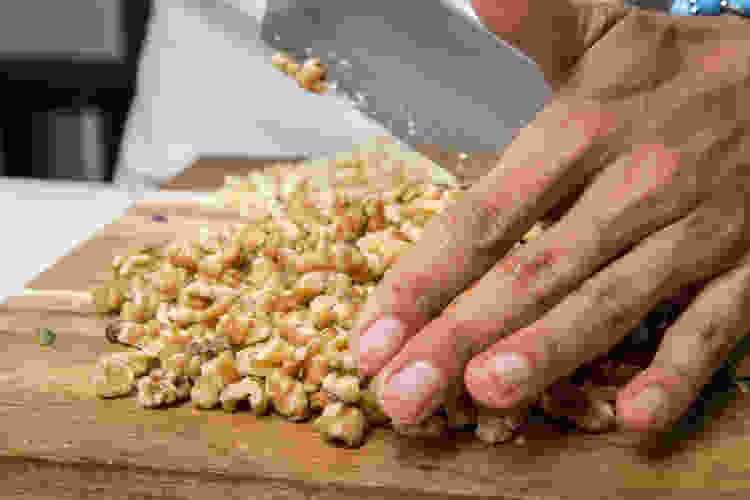 Via Cozymeal.
8. Bok Choy
Bok choy and other cruciferous vegetables like broccoli, cabbage, and kale, all have amazing cancer-fighting properties and also offer important dietary fiber. Baby bok choy is often available at grocery stores and is easily prepared by washing and cutting the fibrous leaves. Quickly stir-fry bok choy with a little olive oil and tamari for a crisp, nutritious side dish. One cup of this little green vegetable offers an entire day's serving of Vitamin A.
Join a Live Online Cooking Class Today
Your kitchen is now your own culinary classroom. Connect with chefs from around the world right from the comfort of home.
9. Citrus
Citrus fruits like oranges, pomelo, grapefruit, and lemons are just as important now as they are in the summertime when we want a glass of cold lemonade or fresh-squeezed juice with breakfast. Because some citrus ripens in the winter, and is even at its best during the coldest part of the year, now is a great time to make a citrus fruit salad or squeeze a little lemon over fish or vegetables. The Vitamin C in these fruits will also help you combat any seasonal illnesses and stay healthy for all the new year has to offer.
Via Chatelaine.
10. Persimmons
Persimmons are a delicious, orange fruit in season at this time of year that can easily be blended into your pancake batter, baked goods, and smoothies. Wherever applesauce or other purees are used, persimmon can be substituted to take full advantage of this seasonal produce. The long, tapered Hachiya can be difficult to eat, so look out for the squat, round Fuyu variety instead. The sweet fruit just needs to be peeled and have a few large seeds removed before tossing into a blender or food processor. Persimmons will add Vitamin C and complex B vitamins to everything you create.

Join 200,000+ Culinary Enthusiasts
Exclusive deals, recipes, cookbooks, and our best tips for home cooks — free and straight to your inbox. PLUS: 500 Rewards Points.
We hope you enjoy this list of healthy foods for 2017. From all of us at Cozymeal — Happy New Year!