15 Snacks to Leave Out for Guests Who Graze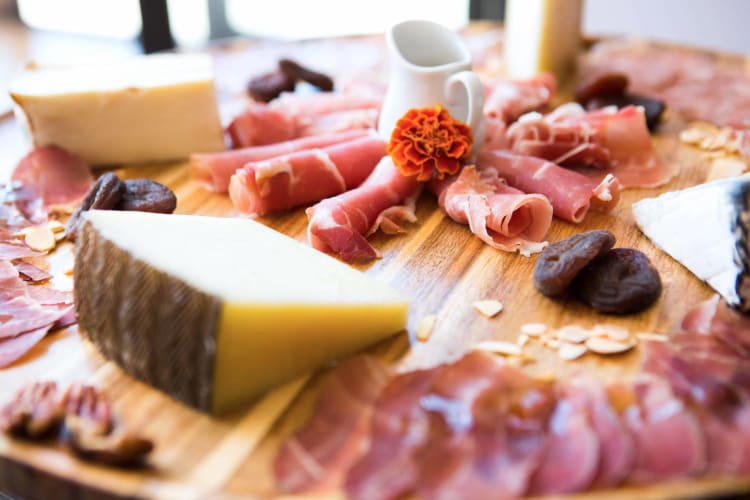 When company is en route, a good host knows it's time to make like a Southern grandmother and have a cornucopia of party snacks prepared for incoming guests.
When you really want to impress your guests and keep their grazing habits satisfied, these 15 party snack ideas are great to keep in mind for holidays, impromptu visits or any jovial get-together.
1. Roasted Almonds
Roasted almonds are great snacks for guests that can easily be taken to the next level when tossed with orange zest, cayenne pepper, cocoa powder or smoked paprika. And the list doesn't have to end there: Whether you're going for sweet, salty, savory or smoky, you can experiment with spices and seasonings to make your own batch of gourmet roasted almonds.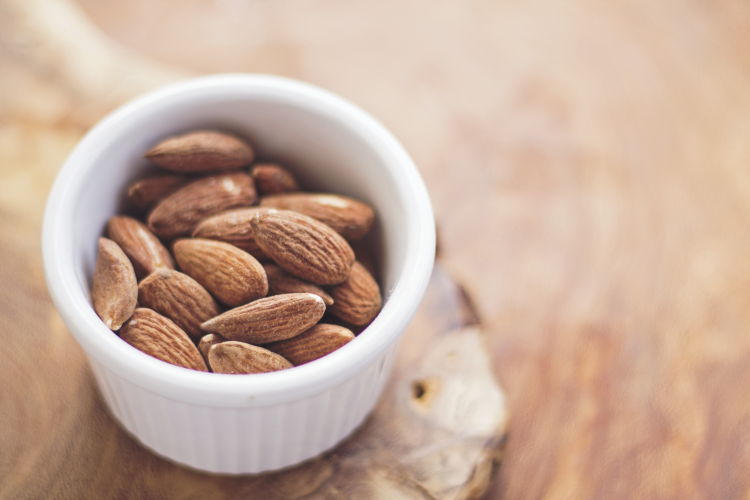 Gourmet Cooking Classes Near You

Take your culinary skills to new levels with guidance from five-star chefs.

Book Now
2. Hummus and Crudités
Craft a simple crudité platter with an assortment of vegetables to serve as a vehicle for fresh, homemade hummus. Fresh hummus is smoother, nuttier and has a humble elegance that is a real treat for guests who are sadly accustomed to the store-bought variety. You can even customize this delectable dip by blending in your favorite flavors and seasonings. This is the ideal solution for anyone looking for healthy party snacks.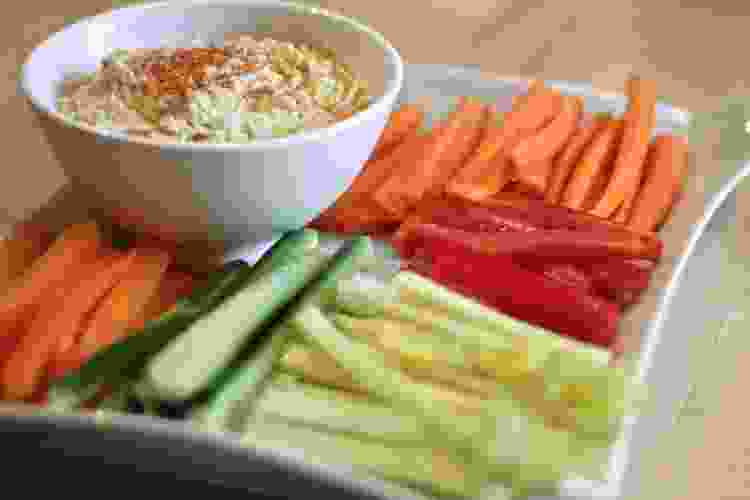 3. Cheese Ball
Creamy and dreamy, this retro centerpiece is one of the most iconic party snacks, and a perfect accompaniment to crackers. Create contrast between the soft interior of your cheese ball and chewy add-ins, like this recipe from Tasty Kitchen featuring toasted pecans and dried cranberries.
4. Popcorn
Endlessly munchable and satisfyingly crunchy, popcorn is top on the list of easy party snacks. Instead of subjecting your guests to lackluster, packaged popcorn drenched in artificially flavored goops, get the party popping with your own creations, like the white chocolate cake batter popcorn from Sweet C's. These bite-sized vessels are just waiting to get loaded up with all of your favorite flavors and toppings.
5. Cookies
Who doesn't love the enticing aroma of cookies in the oven wafting through the house? Having an assortment of cookies plated up for guests is that perfect something sweet to nibble on any time of day. Plus, nothing better garnishes a reviving cup of coffee or tea than a homemade, freshly baked cookie.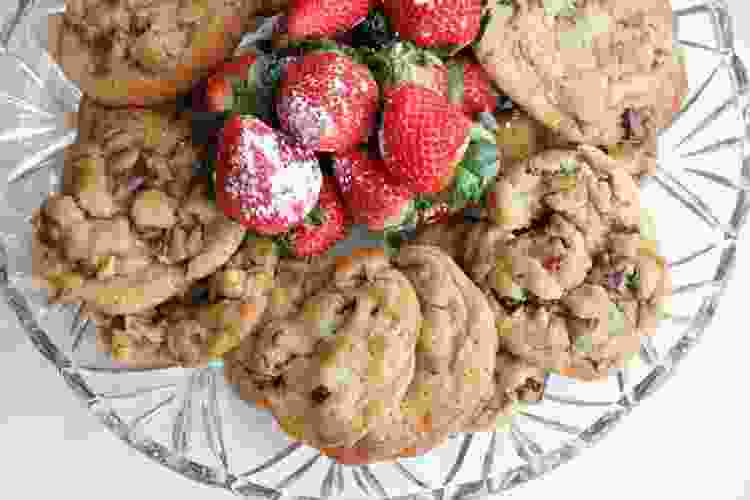 Book an Online Cooking Class Today
Five-star chefs. Step-by-step coaching. Flexible menus. Come see what's cooking in a live online cooking class.
6. Shrimp Cocktail
The classic party snack ideas are often the best, and you can never go wrong with a shrimp cocktail. While you can easily grab all components ready-made at the store, you can serve a homemade rendition: Devein, cook, shell and chill a pound of fresh jumbo shrimp, then whip up a cocktail sauce by combining ½ cup of ketchup with a tablespoon each of Worcestershire sauce and lemon juice, one to two tablespoons of prepared horseradish and a few shakes of Tabasco.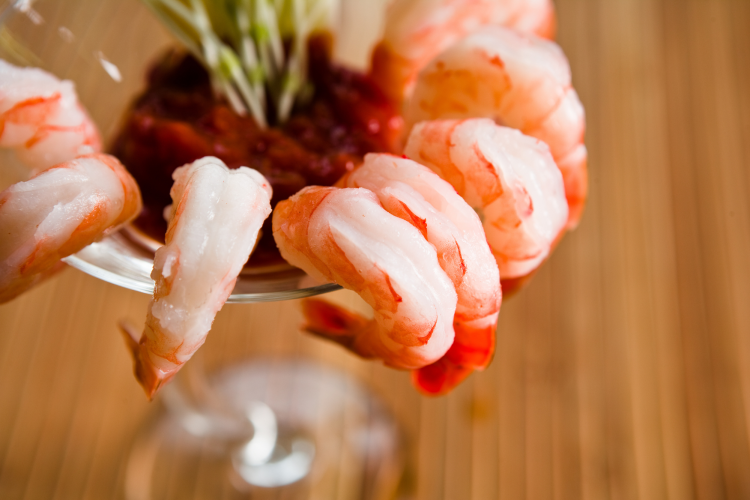 7. Stuffed Mushrooms
Stuffed mushrooms are simple yet sophisticated snack foods for a party, and your hungry guests won't be able to stop at just one. These sausage-stuffed mushrooms from Dinner at the Zoo combine crumbled sausage, softened cream cheese, Parmesan, Monterey Jack, garlic, onions and panko breadcrumbs into a delightfully savory filling that perfectly complements the earthiness of the mushrooms.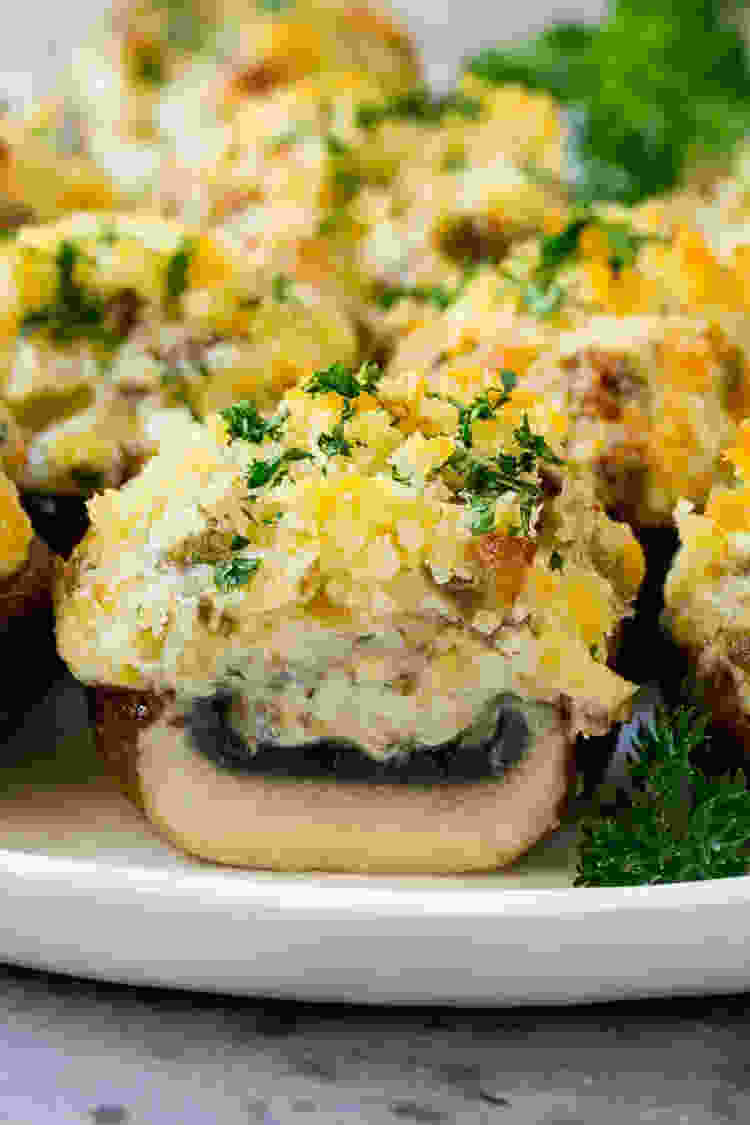 8. Guacamole, Queso and Salsa
Good party snacks often consist of some kind of a dip and something delicious to dip in it. The next time you need to feed a hungry crowd, why not embrace the bold flavors of the Southwest? Grab a bag of your favorite tortilla chips and put out bowls of homemade salsa, guacamole and queso for an irresistible spread your guests will be digging into all night.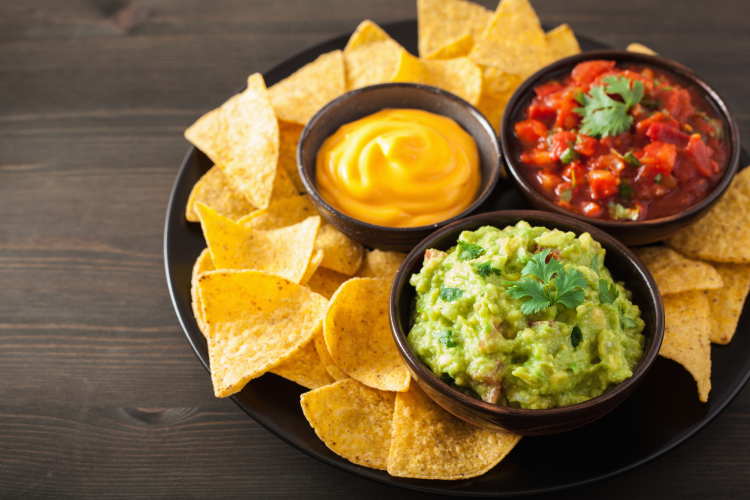 9. Pigs in a Blanket
Is any party really complete without a plate of pigs in a blanket? Great for grazing guests both young and old, you only need two things: A roll of premade crescent roll dough or puff pastry, and a pack of cocktail wieners. Roll each cocktail wiener in a strip of pastry dough, brush with melted butter and bake for 12-15 minutes at 375ºF.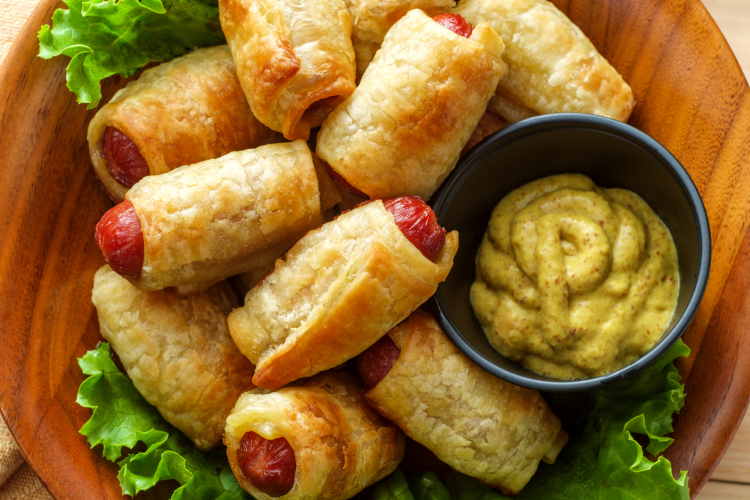 10. Baked Brie
If you really want to treat your party guests, baked brie reigns high as a snack that's equally elevated and accessible. Once Upon a Chef's decadent baked brie en croûte is loaded with the warming flavors of honey, dried cherries, rosemary and pecans — absolutely ideal for a colder-weather occasion or a party during the holiday months.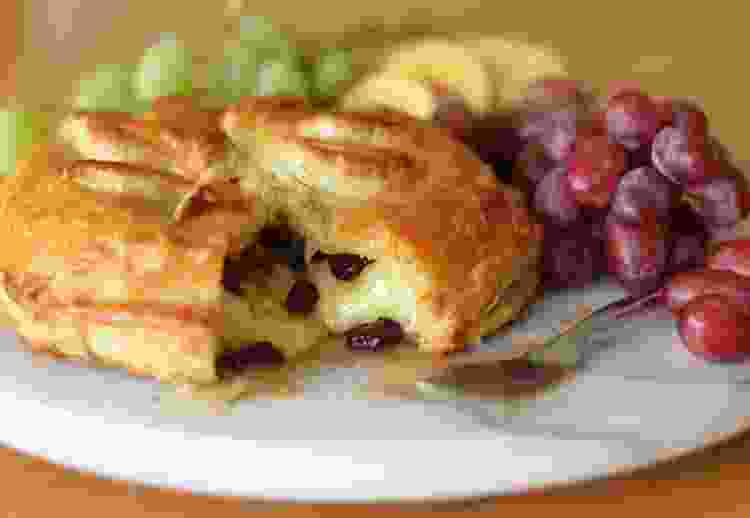 Book a Gourmet Cooking Class Now
Kick-start your culinary confidence with help from a world-class chef. See what's cooking in your city today.
11. Chocolate Covered Pretzels
Utterly irresistible and the ideal snack for all who love salty-sweet treats, chocolate-covered pretzels are a must-have for your snack table. If you want something a little more gourmet than the store-bought variety, you can dip your own pretzels rods or twists into the melted chocolate of your choice.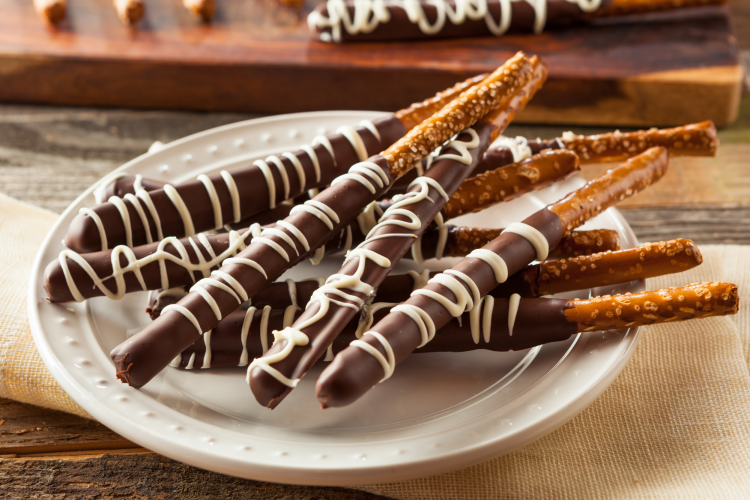 12. Jalapeño Popper Cups
Put a spin on one of the most classic party snacks by making jalapeño popper cups! This recipe from Lemon Tree Dwelling uses wonton wrappers as a crispy vessel for a mixture of cream cheese, sour cream, shredded cheddar, diced jalapeños and crumbled bacon. The perfect combination of cheesy, savory and spicy, these are bound to get snapped up quick.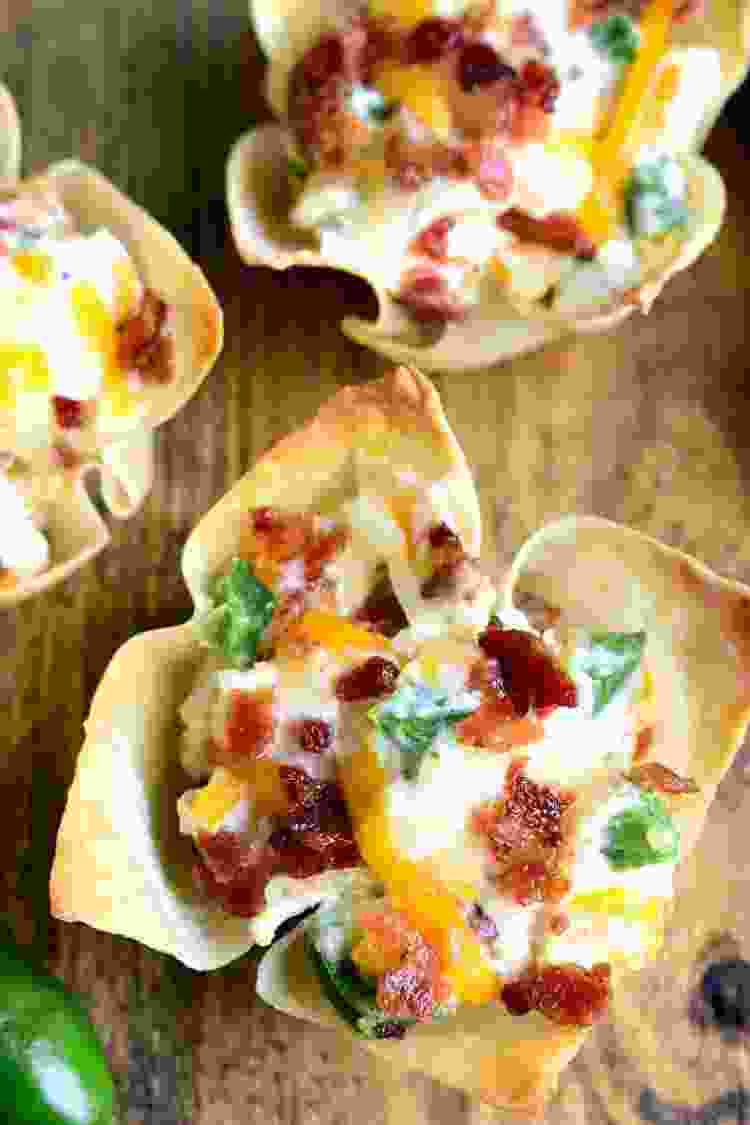 13. Roasted Chickpeas
Roasted chickpeas are not only delicious, but these cheap party snacks are super cost-effective, too. All you need are a few cans of cooked chickpeas, drained and rinsed. Toss the garbanzos in a drizzle of olive oil and a medley of bold spices — think curry powder, smoked paprika, cayenne pepper, garlic salt, cumin, etc. Then, roast in a 425°F oven for 20-30 minutes, or until crispy.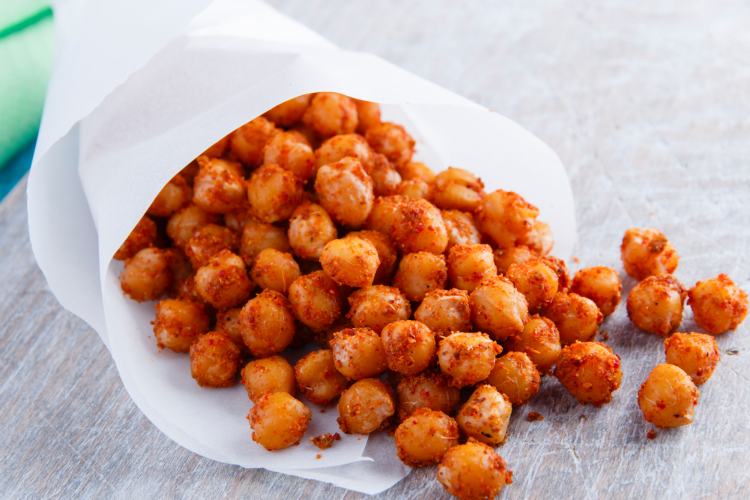 14. Caprese Skewers
One of the best party snacks on a warm summer's day, Caprese skewers are the ultimate treat to leave out for your grazing guests. With no cooking required, all you'll need to do is pierce a cherry tomato, sweet basil leaf and mini mozzarella ball with a toothpick — then repeat. Drizzle these delicious bites with balsamic vinegar, and serve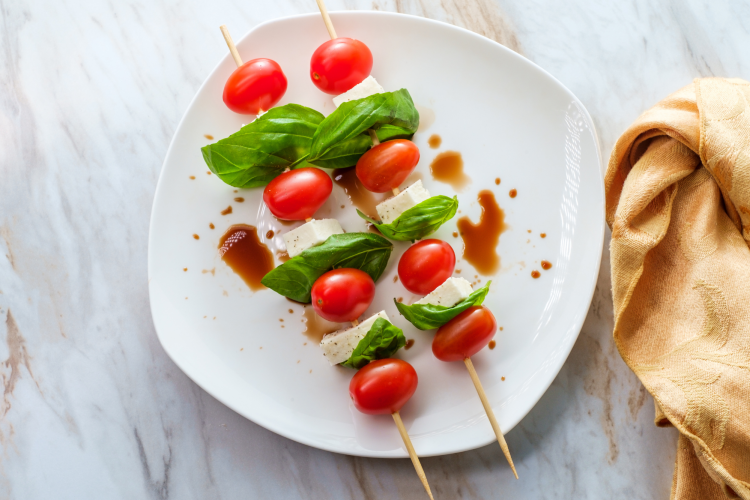 15. Cheese Straws
Cheese straws are staple party snacks from the South and are guaranteed to be a hit at your next social gathering. This foolproof recipe from the NY Times has you combine sharp cheddar cheese with butter, flour, smoked paprika, cayenne and salt. All you have to do is rest your dough for 20 minutes, pipe it out into "straws" and bake.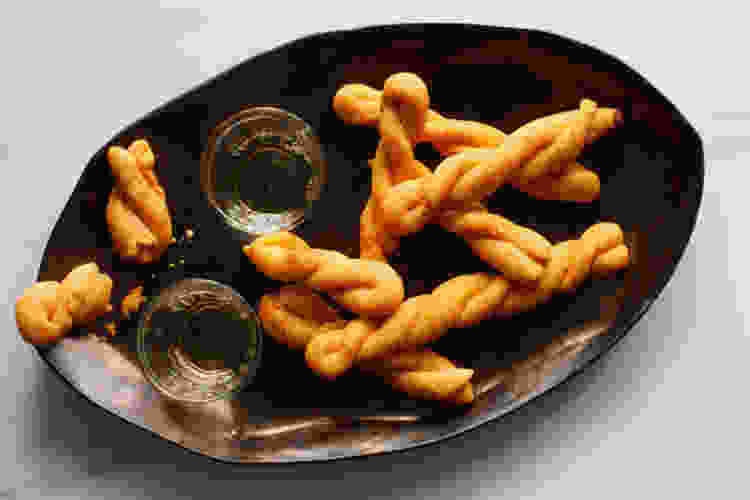 Book an Online Cooking Class Now
Ready to perfect your homemade pasta, paella or pad thai? Join a world-class chef from the comfort of your kitchen.
Take Party Snacks to a New Level
If you'd like to really wow the guests at your next soirée, you can start by brushing up on key culinary skills that will have you turning out gourmet snacks and appetizers like a pro.
Cooking classes are a great way to learn new recipes for delicious hors d'oeuvres (and main courses) along with tips for feeding a crowd. There are cooking classes in New Orleans, cooking classes in San Francisco, cooking classes in Florence and beyond. Browse all cooking classes near you to find your favorite, or turn your home kitchen into a culinary classroom with live online cooking classes.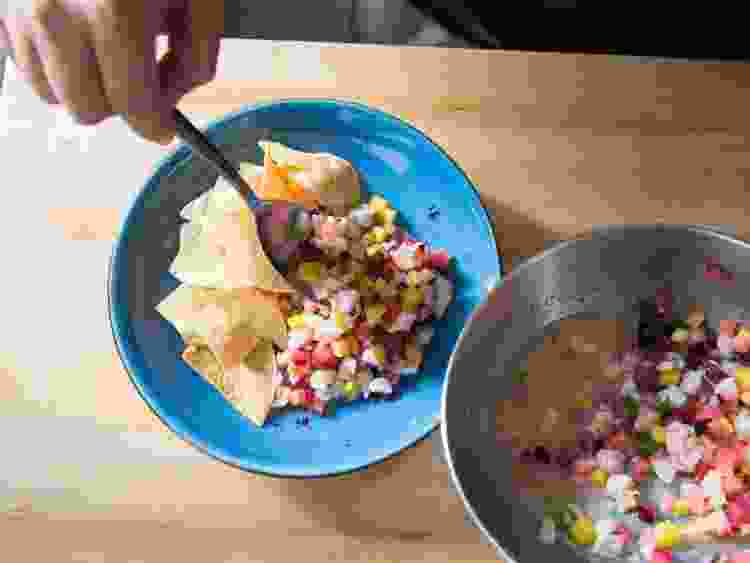 If you're feeling extra gourmet, let a five-star chef handle all of your party food needs. Private chefs source all of the ingredients, handle all of the cooking, serve your guests and then clean up before they leave. You can find private chefs in San Francisco, private chefs in Austin, private chefs in Madrid and more cities. Browse all private chefs near you to get started.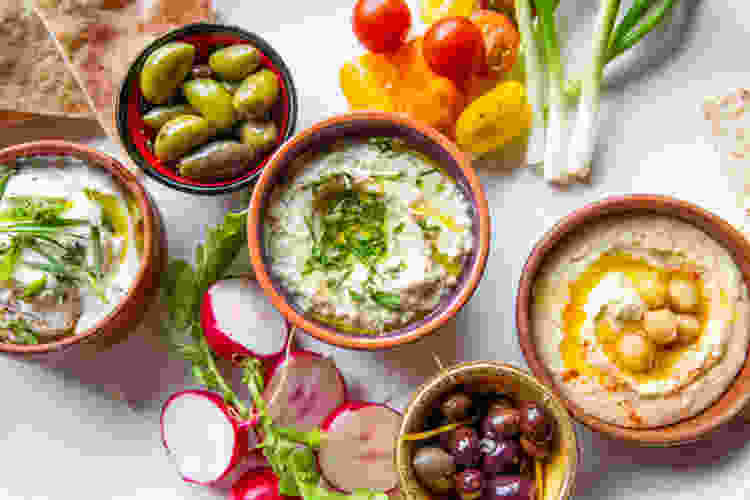 Join 200,000+ Culinary Enthusiasts
Exclusive deals, recipes, cookbooks, and our best tips for home cooks — free and straight to your inbox. PLUS: 500 Rewards Points.
For even more culinary inspiration, check out other experiences happening on Cozymeal.