How Many Cups in a Quart? Complete Kitchen Conversion Guide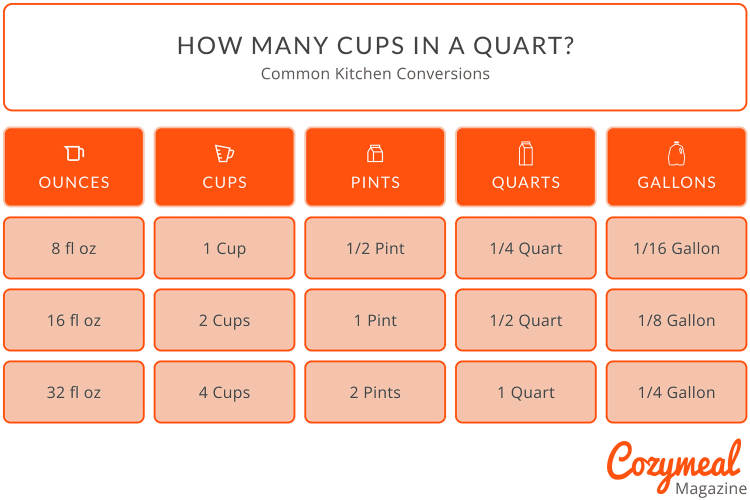 Our editorial team recommends the best products through independent research, selection and careful review. If you make a purchase through one of our affiliate links, we may earn a commission. Prices are subject to change.
Proper measurements are the key to successful recipes, but trying to remember how many cups in a quart there are off the top of your head can be difficult, even for experienced chefs and bakers. When the measurements are off, your food can be underseasoned, too spicy or have unbalanced flavors. Having the wrong ingredients can also affect the consistency of the finished product, causing little to no rise or a rubbery texture.
Baking and cooking are an art, but they're also a science, which means precision and consistency are essential for successful recipes as well as future replication. Learning how to convert measurements will ensure every recipe gets the exact amount of ingredients.
Though it may take time to memorize how many cups are in a quart, having a go-to guide to reference for all measurements and conversions is a tool all home chefs and bakers should have. This guide has the basic measurements and conversion in one convenient place.
Jump to Section
What Is a Cup?
In cooking, a cup measures volume. This unit of measurement is not to be confused with a drinking cup, which may vary in volume. Cups are standardized, and 1 cup is equal to 8 ounces.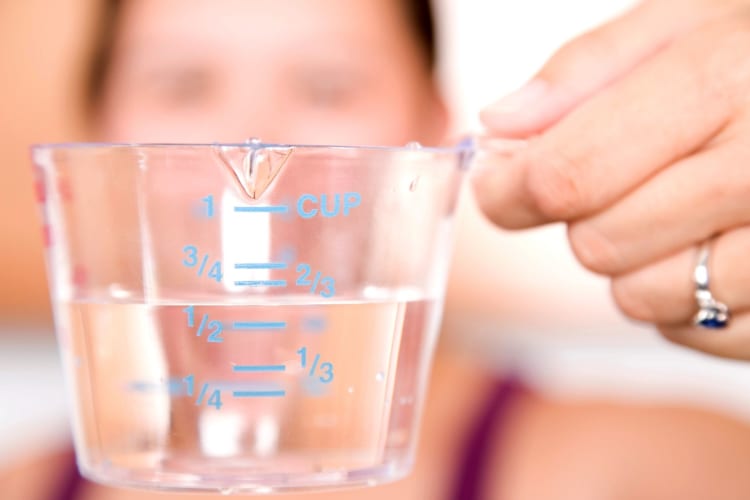 What Is a Quart?
A quart also measures volume in cooking and baking. There are dry quarts and liquid quarts, though both are roughly the same amount. In cooking, it's more likely to use a liquid quart, which is equal to a quarter of a gallon.
How Many Cups Are in a Quart?
1 quart is equal to 4 cups.
How Many Cups Are in Two Quarts?
To find out how many cups are in 2 quarts, double the measurement above. Two quarts have 8 cups.
How Many Pints Are in a Quart?
1 quart is equal to 2 pints.
How Many Cups in a Pint?
How many cups in a pint is another commonly asked cooking and baking question. One pint has 2 cups in it.
Other Need-to-Know Kitchen Conversions
Our Favorite Measuring Tools
You don't have to be a professional chef to invest in your kitchen tools. The right measuring tools will ensure even your smallest measurements are accurate. Easy to use for both dry and wet ingredients, these are our favorite measuring tools.

Join 200,000+ Culinary Enthusiasts
Exclusive deals, recipes, cookbooks, and our best tips for home cooks — free and straight to your inbox. PLUS: 500 Rewards Points.
Properly measuring dry and wet ingredients is a must if you want cooking and baking recipes to turn out correctly. Home bakers and chefs may not have conversions memorized, but having a reference for how many cups in a quart there are, and other conversions, is one of the most useful tools.
For even more ways to explore your favorite foods, check out other experiences happening on Cozymeal.