How Does Instacart Work? 2023 Guide to Instacart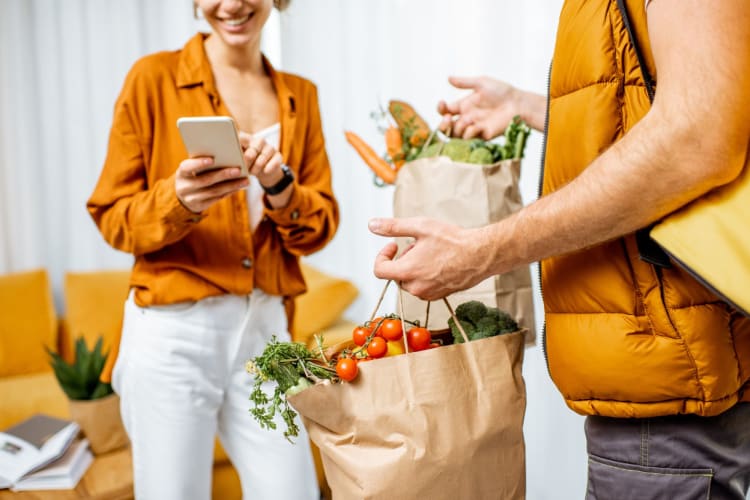 Our editorial team recommends the best products through independent research, selection and careful review. If you make a purchase through one of our affiliate links, we may earn a commission. Prices are subject to change.
Are you looking for ways to save time and wondering how Instacart works? Between careers, kids, home life and activities, it's hard to make time for that all-important and necessary task of grocery shopping. Wouldn't it be nice to hand that chore over to someone else?
Personal shopping and delivery services have become popular over the past couple of years. Whether you're homebound, sick or just don't have time to go to the store, a shopping and delivery service like Instacart could be just what you need to save time and energy. If you're ready to jump into the world of shopping delivery services but don't know how Instacart works or what to expect, we're here to help guide you through the process.
Jump to Section
Gourmet Cooking Classes Near You
Take your culinary skills to new levels with guidance from five-star chefs.
What Is Instacart?
Instacart is a shopping service that offers convenience and time-saving assistance in ordering groceries, produce, household items and more. A private shopper (a part-time or freelance employee of Instacart) uses this list to gather all the products and deliver them to your door.
Founded in 2012 by Apoorva Mehta, a former employee of Amazon, Instacart originally launched in San Francisco. Instacart now partners with more than 900 national and regional retailers such as Publix, Wegmans, Sam's Club, Kroger, CVS and more across the U.S. and Canada.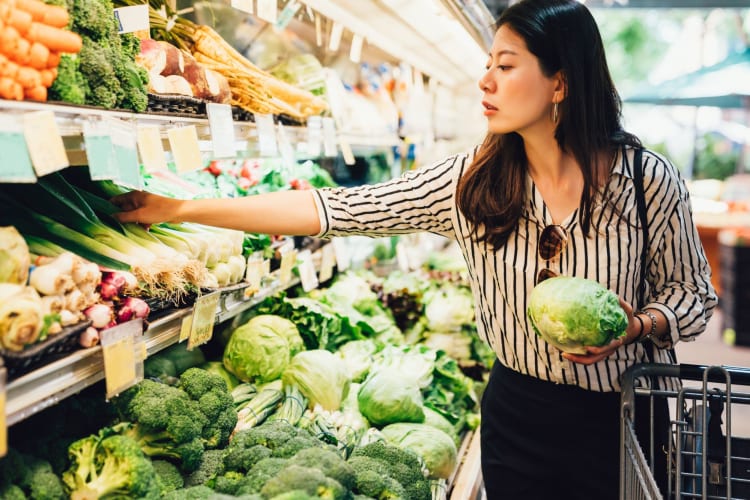 Is Instacart Legit?
In a world fraught with security breaches and scams, it's refreshing to know that yes, Instacart is indeed a legitimate company that takes security very seriously. As with any tech company, breaches have occurred in the past, but Instacart always takes immediate action to rectify the issue and further strengthen their security. They also routinely audit their system to be on the lookout for any possible future threats.
How Does Instacart Work?
How Instacart works is similar to the way you already shop on sites like Amazon or other retailer sites. The main difference is that you're purchasing from local stores and the items are being picked up and delivered by an independent shopper.
Here's how Instacart works. After you've selected items online, a private shopper takes your order, gathers products at the store, communicating with you through the app if there are out-of-stock items. The shopper then delivers your purchases to your door. Some locations also have a pickup service where you do your shopping on the Instacart website or app and then pick up the order at the local store.
You can schedule orders to arrive later in the day or week. Delivery is available from 9 a.m. to midnight.
How Much Is Instacart?
Along with "How does Instacart work," you're probably wondering, "How much is Instacart?" Your first Instacart delivery is free, which is a terrific way to find if it's for you. You can sign up for Instacart+ (formerly known as Instacart Express), which is $9.99 a month or $99 a year. This gives you free delivery for orders over $35. You can still use Instacart without an Instacart+ membership. Delivery fees start at $3.99 for orders more than $35. For orders under $35, it's $7.99.
Your order total is going to depend on things like the grocery items themselves, delivery charges (which are based on the order total and the speed of delivery preferred) and membership fees (annual memberships include free delivery) as well as tipping. Items themselves are obviously going to vary by store. Some stores increase prices by 15% on Instacart orders (which the customer pays), but some don't. Some stores require a pickup fee if you choose to pick up items yourself. Choosing a slower delivery date can result in lower delivery fees.
Join a Live Online Cooking Class Today
Your kitchen is now your own culinary classroom. Connect with chefs from around the world right from the comfort of home.
If you're into saving money on groceries (Who isn't?), you might not necessarily accomplish that with Instacart. However, it's a terrific way to save time. If you're the type of shopper who ends up buying extra items that aren't on your grocery list, then Instacart might actually save you money in the long run. Your shopper isn't going to pick up random items that just "look good."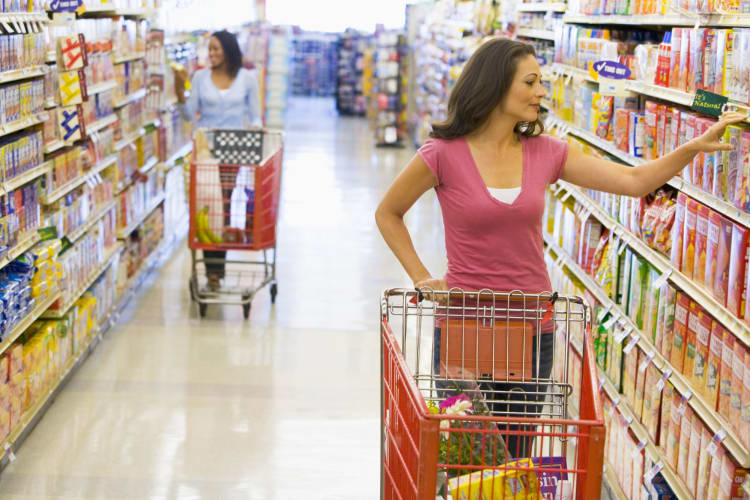 How to Order on Instacart?
So, how does Instacart work in the ordering process? The first step is to download the app or sign up online. As with anything, you'll enter your email and name and create a password. To start shopping, check your location using your zip code or delivery address. This will bring up a list of available stores.
Then, start shopping. You can compare prices, check for sales and check out different brands. When you're ready to add an item, click "Add to Cart." When you've added everything, you'll click on the shopping cart in the upper right-hand corner and choose Go to Checkout at the bottom of the box.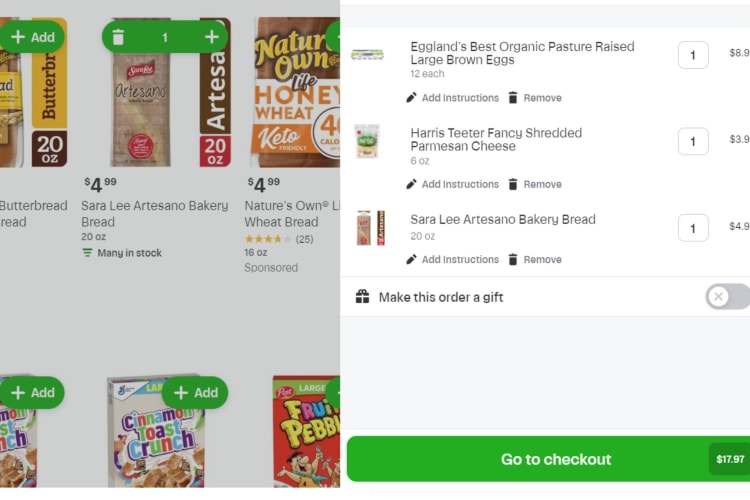 Don't forget to enter your substitution preferences before checking out. This means that if an item is out of stock, the shopper has guidelines to go by to bring you your second-best option. To access this option, click on a product in the list of items in your cart above the Go to Checkout button. A window will pop up displaying the item. If you scroll down, you will find the section allowing you to approve your substitution preferences.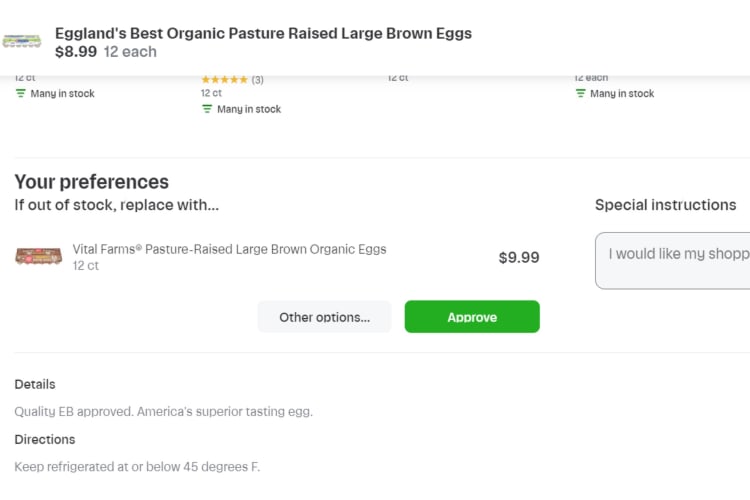 You can also enter special instructions such as "find the best match" or "pick a specific replacement." You can also choose "don't replace" if nothing can take the place of this product. You won't be charged for purchases not made. If there's a difference in price, you'll either be charged or refunded the difference.
Payment can be made with debit, credit and gift cards as well as Klarna. You can even use Buy Now Pay Later to spread out your payments. Instacart accepts SNAP via EBT cards at participating stores.
Finally, you'll select a delivery time. Pick a specific time of day (within a two-hour window) or a window of up to five days in advance.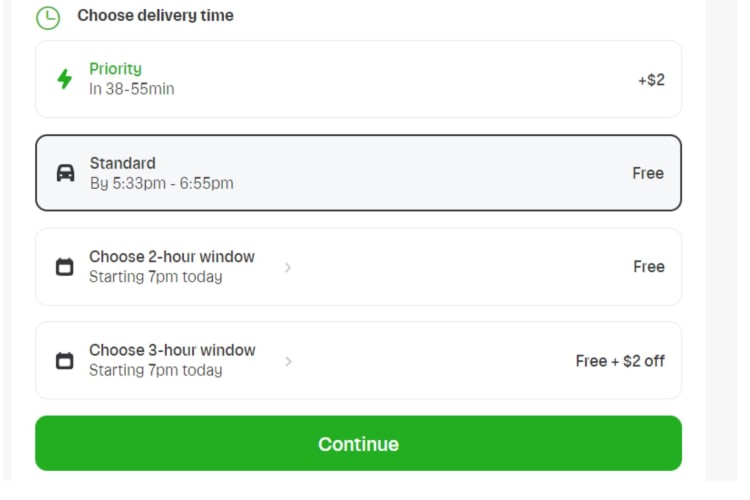 Book a Gourmet Cooking Class Now
Kick-start your culinary confidence with help from a world-class chef. See what's cooking in your city today.
Is Instacart Worth It?
Wondering "Is Instacart worth it?" For many people who have a lot going on, the extra fees are worth the convenience of having this task taken off their plate. For customization, flexibility and time-saving benefits, it's a terrific concept for families, couples or singles with busy lives, demanding jobs and hectic schedules. Another great benefit is that you can access stores like Costco even if you don't have a membership.
If you're wondering how Instacart works with store loyalty accounts, you'll be happy to know that you can link your loyalty accounts to make purchases through Instacart. This allows you to continue to rack up any gas and store discounts, though you won't necessarily receive the savings offered in weekly store ads.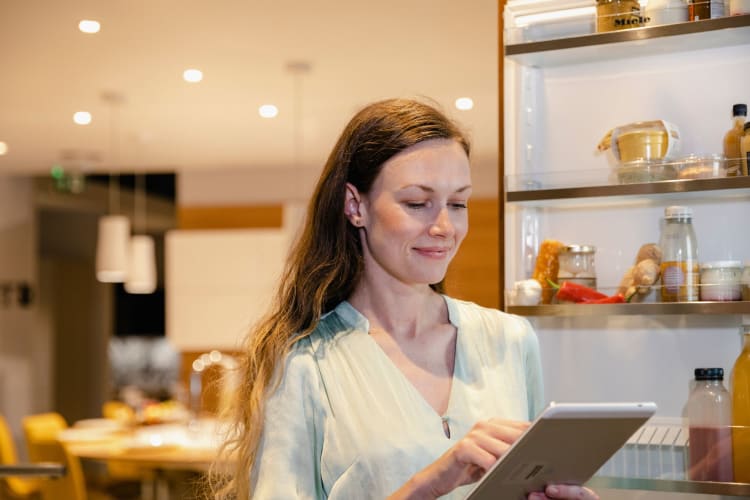 Join 200,000+ Culinary Enthusiasts
Exclusive deals, recipes, cookbooks, and our best tips for home cooks — free and straight to your inbox. PLUS: 500 Rewards Points.
We hope this guide to how Instacart works has helped with any questions or concerns you might have on the subject of how to use Instacart. Is Instacart good? If you're pressed for time, tied to the house or in the middle of starting dinner when you realize you're out of a staple ingredient, Instacart is the service for you. Easy and convenient, it's one of those apps that makes you feel like you're living in the future — groceries to your door at the press of a button or two!
Is Instacart reliable? For the most part, yes. Your shopper may occasionally bring home a zucchini you wouldn't have picked for yourself, but the app is designed to ensure this doesn't happen frequently and that your experience is, for the most part, one of efficiency and satisfaction.
For even more ways to explore your favorite foods, check out other experiences happening on Cozymeal.