10 Homemade Ice Cream Recipes to Celebrate National Ice Cream Month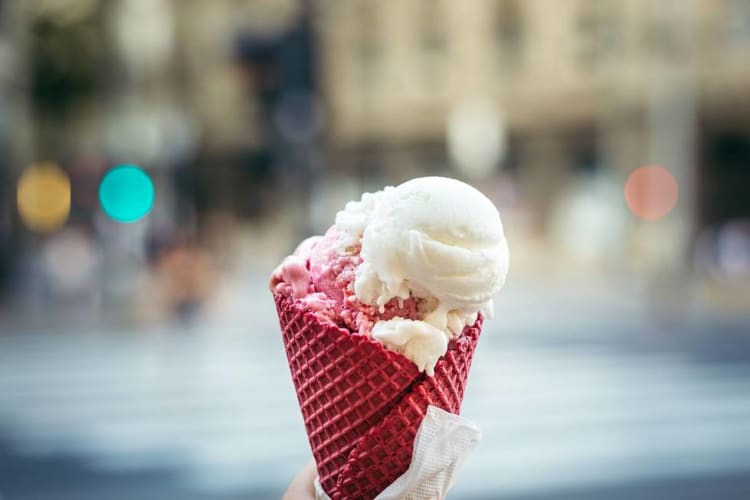 There are a lot of good ice cream options out there. Maybe that's why we need a whole month to celebrate, with July 17 set aside for National Ice Cream Day itself. And while we can easily celebrate National Ice Cream Month with a mind-boggling number of flavors without having to exert any effort (other than moseying down the freezer aisle), we strongly suggest making your own.
Homemade ice cream is well worth the effort and actually easier than you might think. Not only is it easy to make in your own kitchen, but it's also tastier than store-bought ice cream, there's no high fructose corn syrup, and you can customize to your heart's content. We think that's reason enough to churn up a few batches at home this summer.
Once you've armed yourself with the proper tools and have a solid grasp on the basics of homemade ice cream, you are sitting on the cusp of ice cream greatness. Here's the scoop on how to make ice cream yourself at home, plus 10 homemade ice cream recipes you need to try this summer.
Jump to Section
Gourmet Cooking Classes Near You

Take your culinary skills to new levels with guidance from five-star chefs.

Book Now
How Do You Make Homemade Ice Cream?
Depending on the type of ice cream you're making and your personal preference, you have a choice of different bases and methods to choose from. The most obvious method to bringing this magical dessert to life is using an ice cream machine. But if you don't have a machine and don't especially want to go out and purchase equipment that takes up valuable kitchen real estate, there are many other ways to approach making ice cream at home.
For example, you can tackle the bag method, the simple blend-and-freeze method or a slightly more involved method of making ice cubes and pulverizing them in a food processor. And that's just the tip of the ice cream berg. Try out a few methods and decide what works best for your level of interest and amount of time you have to donate to the task. For a little more guidance, check out cooking classes near you and browse for a chef-led course on ice cream making.
10 Homemade Ice Cream Recipes to Celebrate National Ice Cream Month
1. Strawberry Basil Ice Cream
This homemade ice cream recipe is luscious and incredibly creamy, and the strawberry flavor is more pure, since the base isn't cooked. But this is no ordinary strawberry ice cream. Basil adds an interesting herbal note to the strawberry, taming the sweetness and giving each bite a surprisingly welcome summery flavor.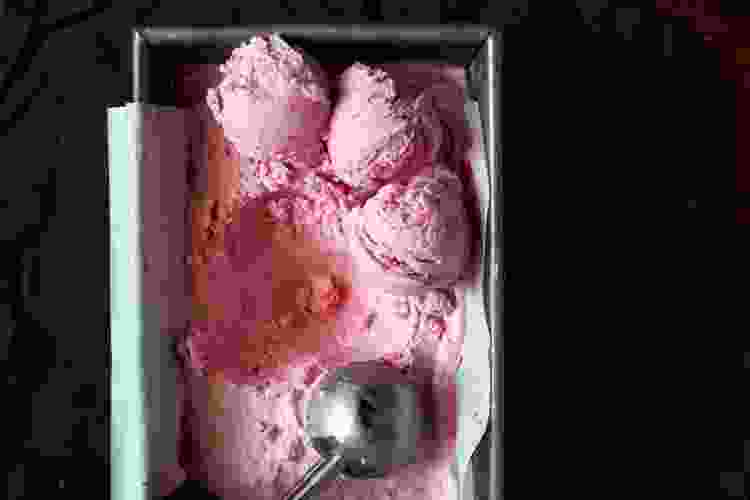 2. Blueberry Lemon Ice Cream
July is not only National Ice Cream Month, but also National Blueberry Month. Celebrate both by incorporating fresh, seasonal blueberries into your cool and creamy homemade concoction. If you like fruity ice cream with a little bit of zing, you'll love this homemade ice cream recipe.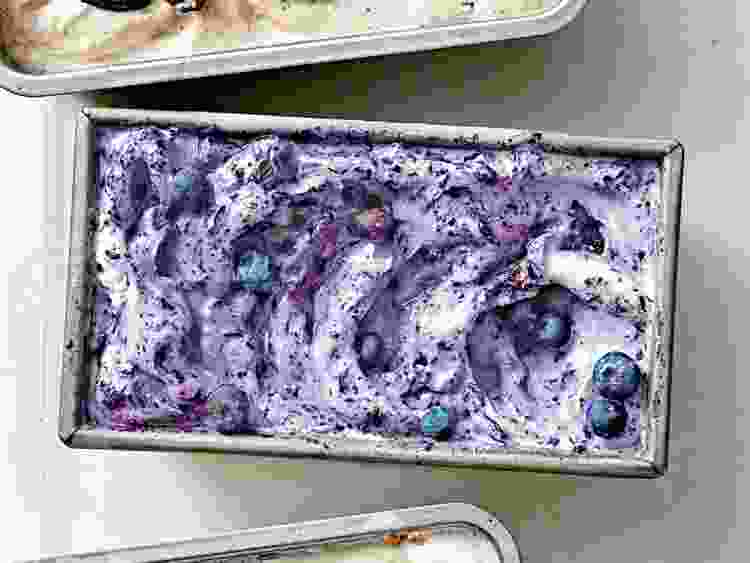 3. Vegan Chocolate Brownie Ice Cream
The beauty of this homemade ice cream recipe is that doesn't taste one bit healthy, vegan, or gluten-free. The base is smooth, rich, and chocolaty, the vanilla adds balance, and chunks of vegan and gluten-free brownies bring this homemade ice cream to a whole other dimension. Spoon wars will ensue.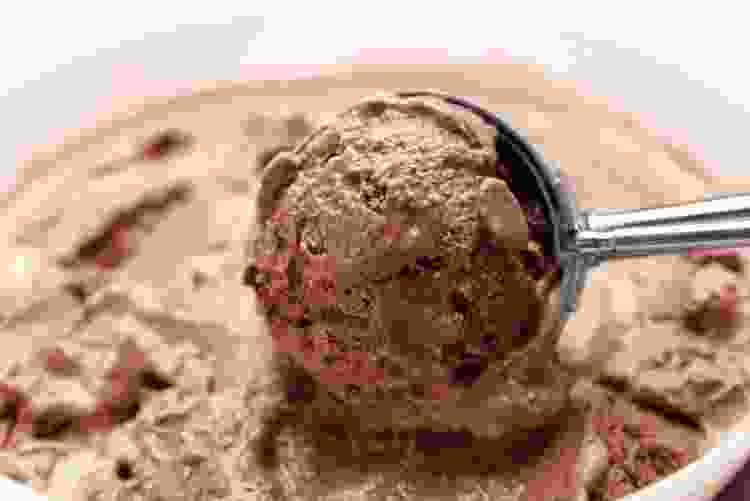 4. Sparkling Ice Cream
This silky, sparkling treat is the perfect summer refreshment. A little splash of Champagne or sparkling wine goes a long way in this impressive homemade ice cream recipe. Garnish with sanding sugar to get the full sparkly effect and you've got a festive treat best enjoyed al fresco.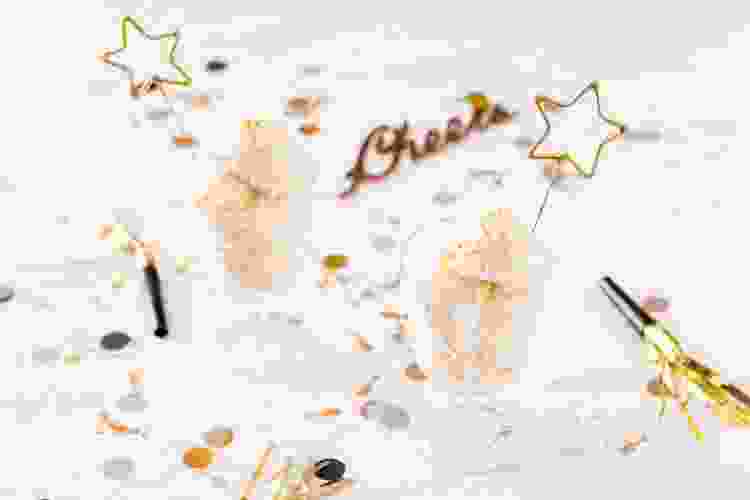 Book an Online Cooking Class Today
Five-star chefs. Step-by-step coaching. Flexible menus. Come see what's cooking in a live online cooking class.
5. Tropical Avocado Ice Cream
Packed with nutrients and a hint of the tropics, this homemade ice cream recipe is calling your name. Although it's full of the creamy superfruit's healthy fats and nutrients, it still makes for an indulgent and ultra-creamy treat. Both vegan and dairy-free, this ice cream packs a tropical punch thanks to coconut cream, coconut oil and fresh lime.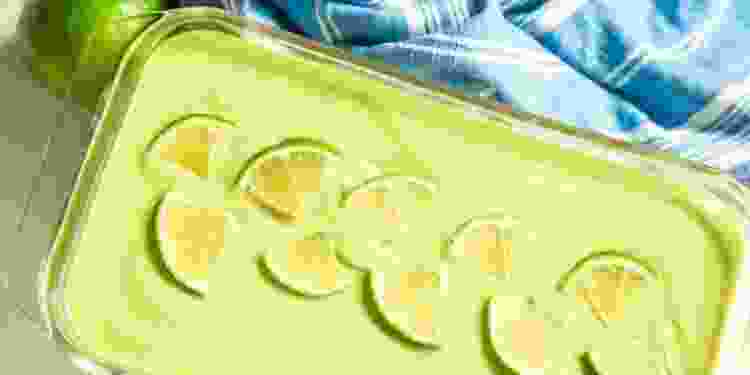 6. S'mores Ice Cream
This homemade ice cream recipe is loaded with all the stuff that makes s'mores so glorious, so you can kindle your cravings whenever — no campfires required. It's time to make s'more room in your freezer for this gooey, marshmallowy, crunchy, chocolaty, melt-in-your-mouth concoction.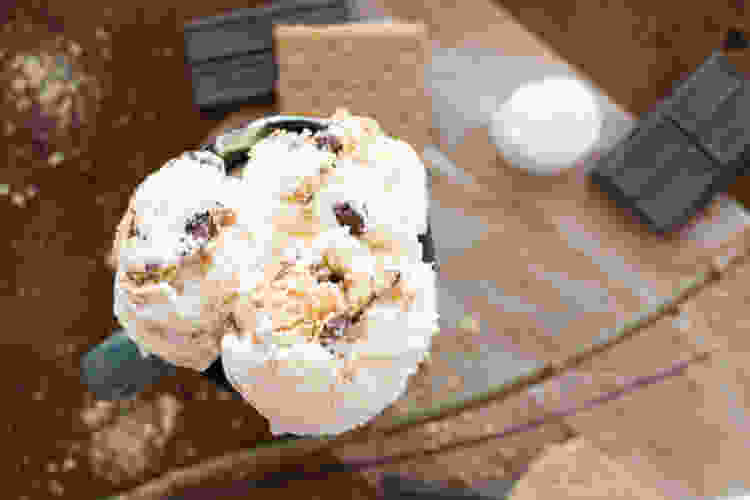 7. Buttermilk Plum Swirl Ice Cream
This homemade ice cream recipe is smooth and velvety, with a little tang that is reminiscent of cheesecake ice cream. Using seasonal, plump plums with crimson flesh to create a beautiful swirl through the buttermilk ice cream is the stuff ice cream dreams are made of.
8. Sea Salt Honey Ice Cream
If you're a fan of salted caramel, you have to try this homemade ice cream recipe. Flecks of briny sea salt highlight the honey's floral sweetness creating luxe, creamy decadence in a bowl. Yes, your taste buds will feel the buzz. Better yet, it's only four ingredients and no machine necessary!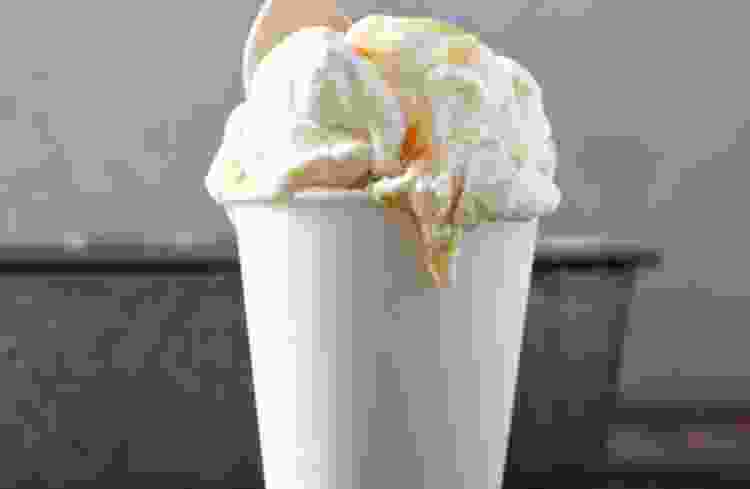 9. Vietnamese Iced Coffee Ice Cream
Vietnamese iced coffee is already a smooth, buttery treat by itself, but when you churn it into a frozen treat pure bliss happens. This homemade ice cream recipe uses cafe sua da (Vietnamese iced coffee) to make a coffee ice cream boasting an uncompromising intensity of robust coffee flavor.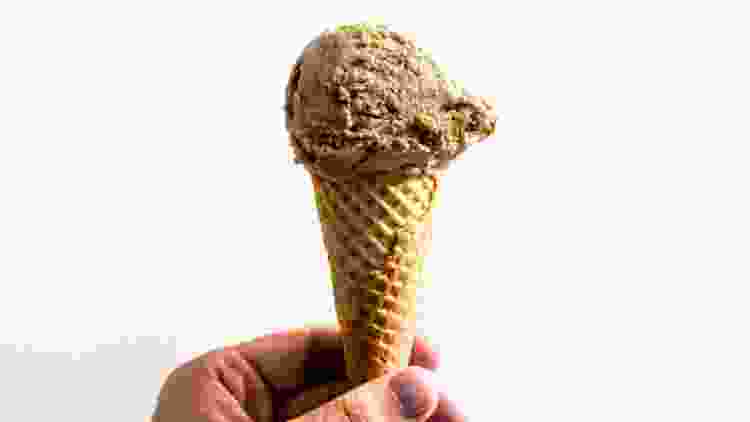 10. Matcha Mint Chip Ice Cream
Cool and refreshing with the bite of mint and matcha, this homemade ice cream recipe is a step up from the mint chocolate chip of your childhood. The fresh mint harmonizes with bittersweet chocolate while the matcha brings that gorgeous green hue that so vividly marks mint. This is a vegan, sugar-free treat that will not disappoint.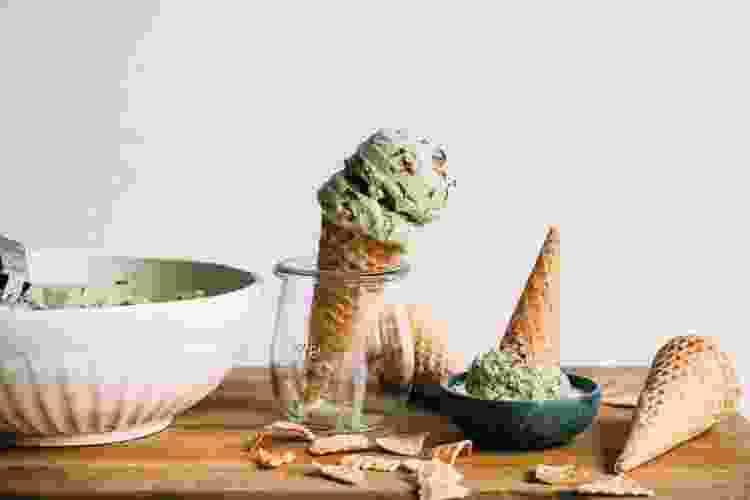 Join 200,000+ Culinary Enthusiasts
Exclusive deals, recipes, cookbooks, and our best tips for home cooks — free and straight to your inbox. PLUS: 500 Rewards Points.
Once you've mastered homemade ice cream, you've got a great springboard for countless flavors. Use these 10 homemade ice cream recipes as inspiration to get creative and play around with different flavors and methods. Summer is long and hot, and there are many ice cream eating nights ahead of us.
For more fun ways to enjoy ice cream and other sweet treats, check out other experiences happening on Cozymeal.