12 Easy Pasta Recipes for Weeknight Dinners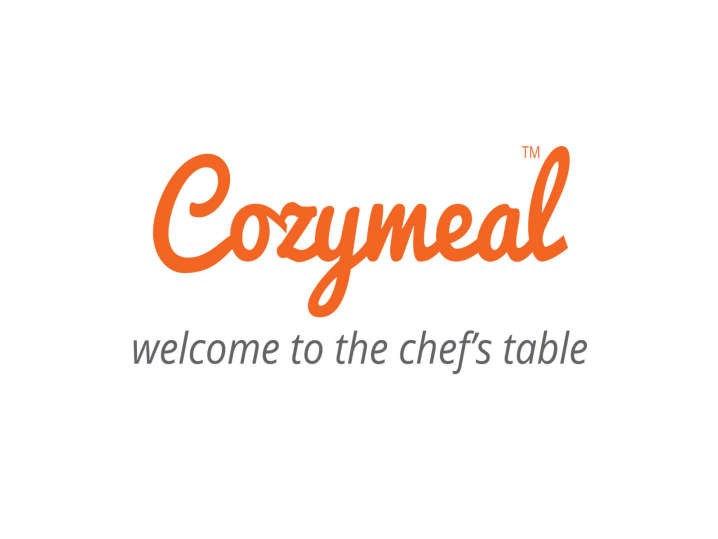 There's nothing like sinking down into your chair after a long day and sinking your fork into a big bowl of deeply delicious noodles.
Pasta is a generous, abundant sort of meal. Not only will it nourish you when you're feeling stretched and tired, it's kind enough to allow you to pack serious flavor into your meals with minimal effort. It can be made just after you shrug off your coat and enjoyed while you relax back into an evening at home.
These easy pasta recipes come together in next to no time and fit pretty much any craving you may have—whether you're in the mood for something creamy and decadent or chock-full of vegetables. You can make everyday National Pasta Day with these 12 easy pasta recipes in your weeknight dinner arsenal.
Gourmet Cooking Classes Near You

Take your culinary skills to new levels with guidance from five-star chefs.

Book Now
12 Easy Pasta Recipes for Weeknight Dinners
1. Pasta al Pomodoro
The secret to this easy pasta recipe: save the pasta water! The recipe calls for ingredients that you most likely always have on hand, like olive oil, garlic, onion, canned tomatoes, and butter. Plus, the garlicky aroma billowing out and slowly creeping through the house will call your family to dinner for you—leaving one less thing for you to do.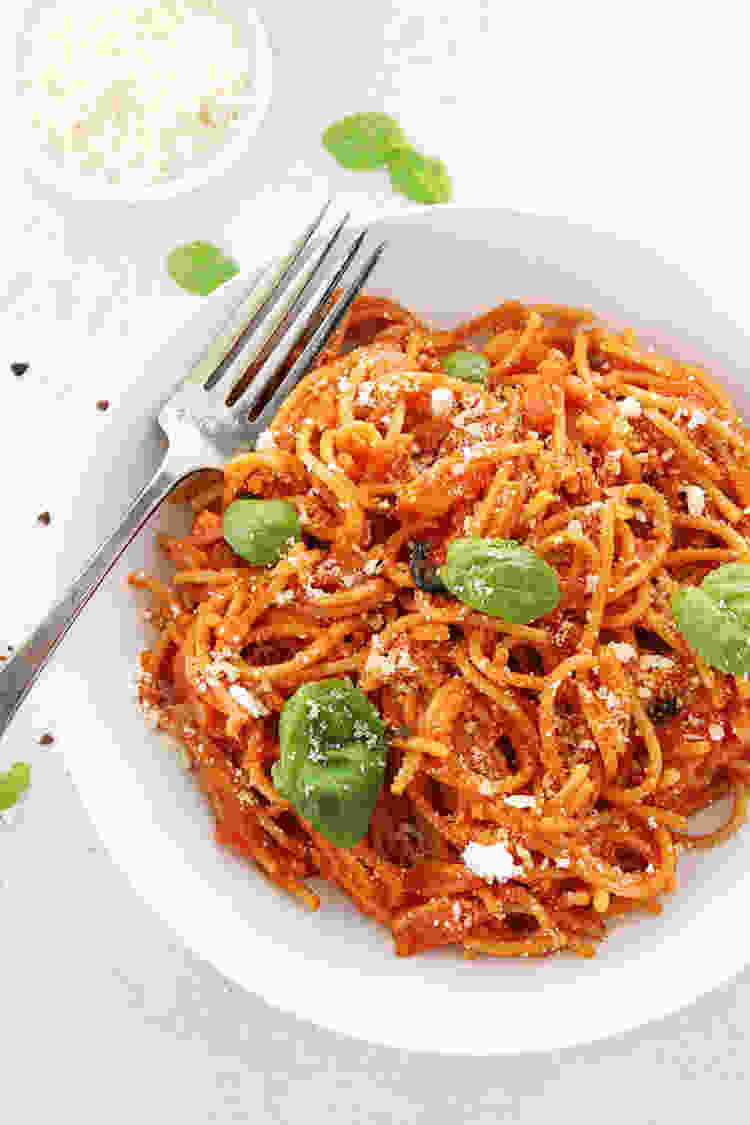 via Two Peas & Their Pod
2. Fettuccine Alfredo
ICYMI: real alfredo should never (never!) include cream. The silky sauce is the result of an emulsion between the grated cheese, melted butter, and starchy pasta water (yes, pasta water is your new star ingredient). Alfredo sauce is one of the easiest sauces out there, so we encourage that you avoid the pre-made stuff at the grocery store and try making your own. Having this easy pasta recipe on hand should help. It's only five ingredients—and three if you don't count salt and pepper.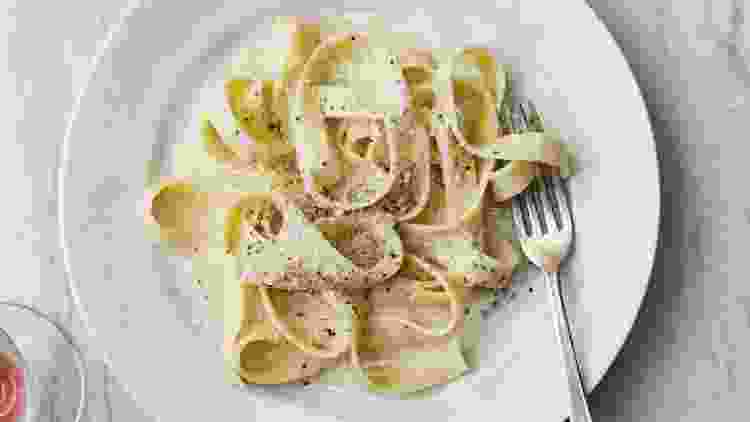 via Bon Appétit
3. Stovetop Mac and Cheese
There's a time and a place for boxed mac and cheese—never and nowhere, thanks to this incredibly easy stovetop mac and cheese recipe. Think outside the box and in about 30 minutes you could be staring at a big bubbling dish of gooey, molten homemade mac and cheese. And it only requires a tiny bit additional effort compared to cracking open a box and shaking out a foil packet. We promise. Bonus: this basic mac and cheese recipe is completely customizable, so feel free to get creative and add in some of your favorite extras like ham, smoky bacon, peas, broccoli, or toasted panko breadcrumbs for some crunch.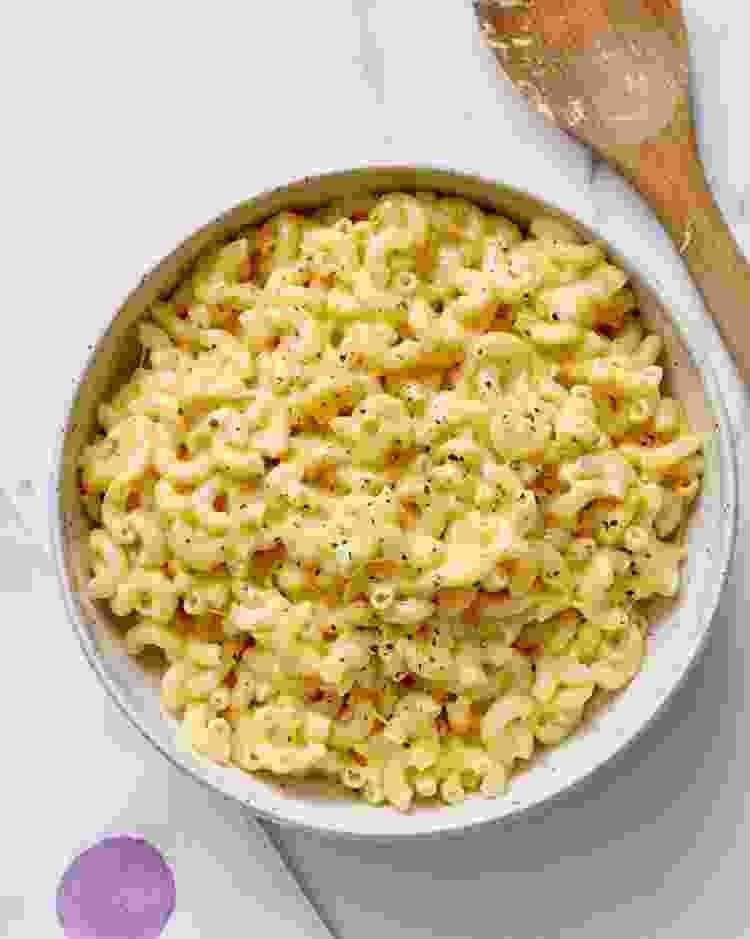 via The Kitchn
4. Cacio e Pepe
This is among the most basic, simplest pasta recipes there is. Literally "cheese and pepper," this minimalist pasta recipe is like a stripped-down mac and cheese—only more elegant and easier to make. Plus, fancifully twirling the creamy noodles is almost as satisfying as eating them. Make it at home with this easy recipe or learn to make it step-by-step in this Vancouver Handmade Pasta Without a Machine class.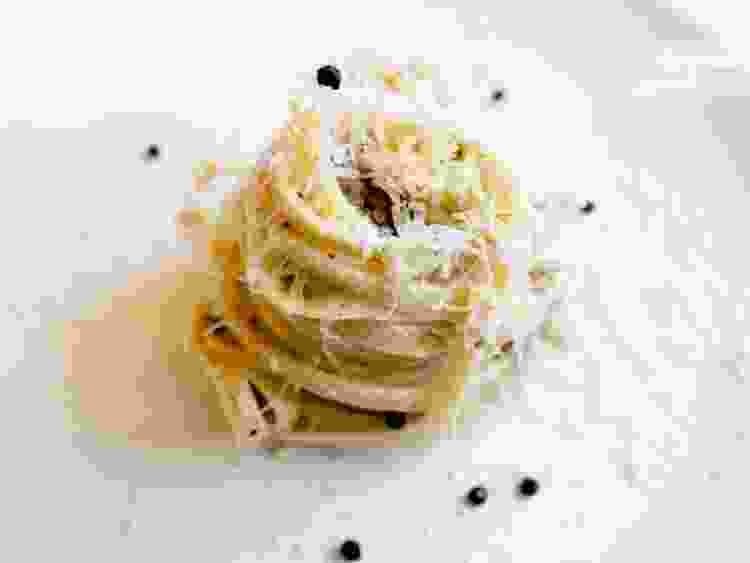 via Cozymeal
Join a Live Online Cooking Class Today

Your kitchen is now your own culinary classroom. Connect with chefs from around the world right from the comfort of home.

Book Now
5. Pesto Pasta
Yes, you can buy a good jar of pesto, but pesto is actually incredibly easy to make and can be rushed to a paste in a food processor without much thought. Pesto's vibrant green color, creamy weightlessness, and delicately layered flavors never fails to turn noodles into a masterpiece of a meal on a weeknight. Try this easy, cheesy pesto pasta recipe for a meatless dinner that will be on the table in under 20 minutes.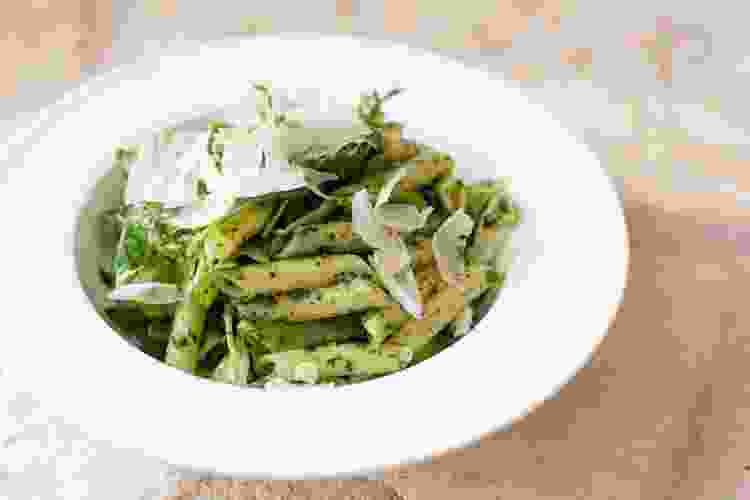 via Cozymeal
6. One-Pot Orzo Pasta with Feta, Olives, and Artichokes
You had us at "one pot." This easy pasta recipe is packed with fresh and zesty Mediterranean flavors that have the ability to brighten even the dimmest of spirits after a long, hard day. This pasta recipe also has the added bonus of a being a one-pot dish (less cleanup!) and is equally as comforting as it is refreshing.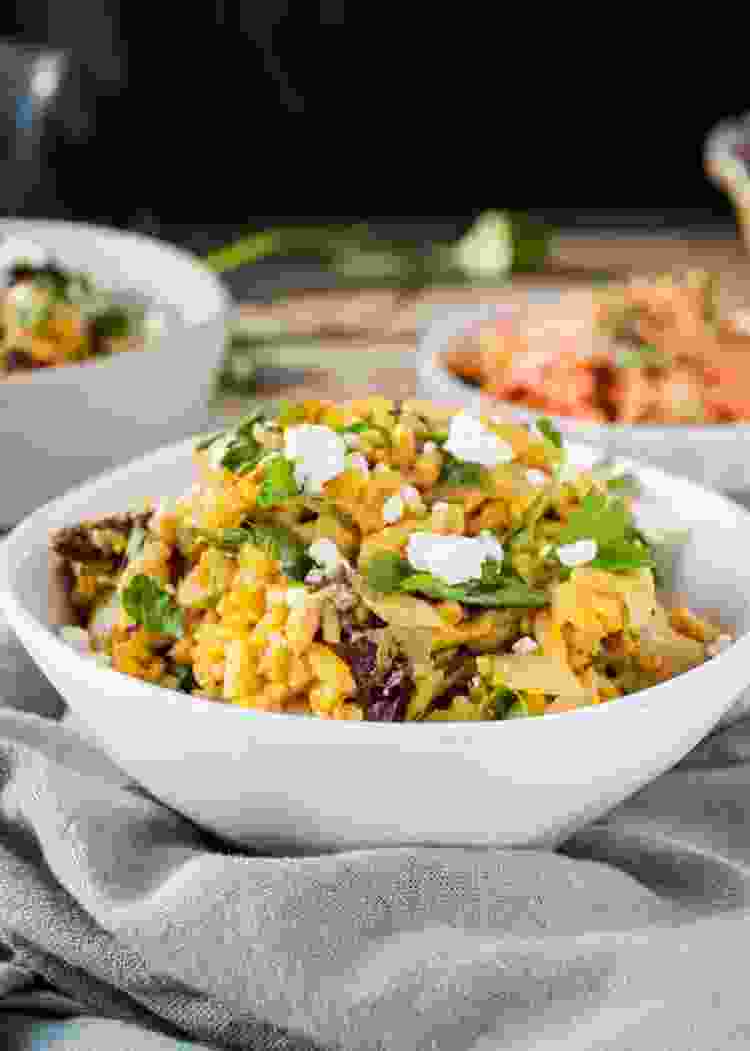 via The Kitchn
7. Spicy Peanut Udon with Kale
This exceedingly simple, slurp-worthy pasta dish comes with possibilities for variation galore. Big flavor need not require big effort as the peanut sauce turns to your pantry's most potent players to make a powerful sauce in 30 seconds flat. Peanut butter, sesame oil, fish sauce, soy, and Sriracha blend to create a sauce that makes noodles and greens infinitely more exciting. Simply add udon noodles, fresh kale, and a pinch of chili to kick up your weeknight pasta routine.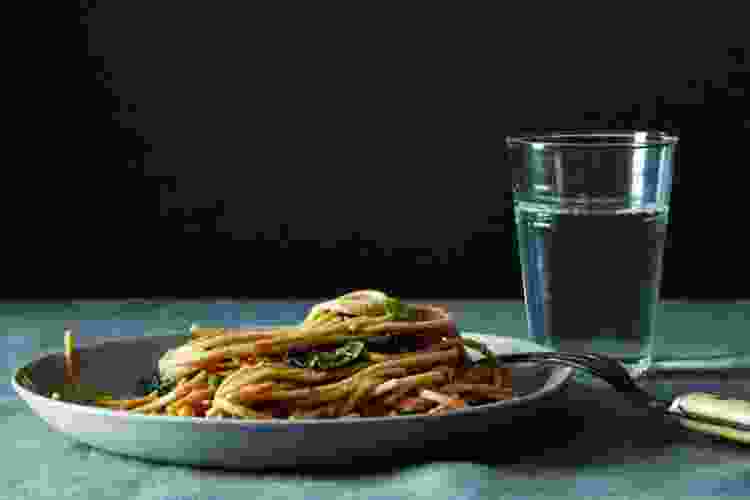 via Food52
8. Brown Butter Parmesan Pasta
There is something so soothing, nostalgic and satiating about simple buttered pasta. All you need to do for an ultra-comforting dish is toss spaghetti with nutty browned butter and a heaping helping of grated Parmesan cheese. This easy but delicious pasta recipe ups the ante and transforms the humble dish into a rustic gourmet meal.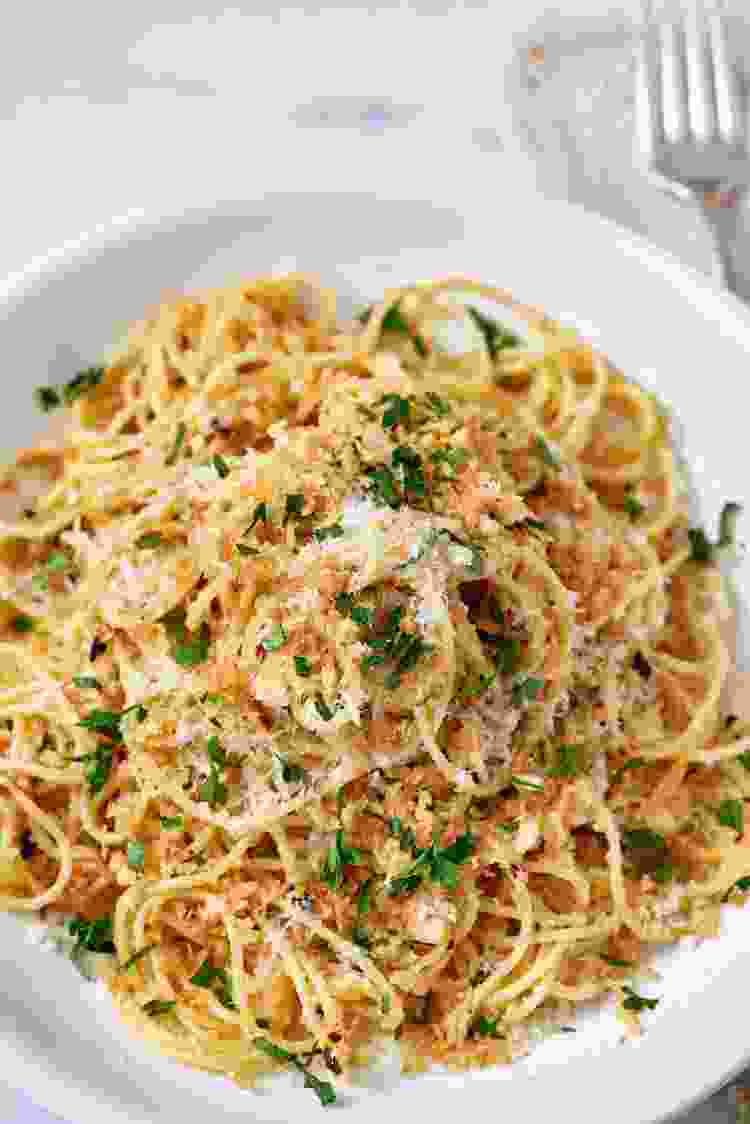 via The Kitchn
9. Spaghetti Aglio e Olio
This is one of those pasta recipes that's greater than the sum of its parts. Take a couple of basic ingredients from the pantry and together they become one of the simplest, yet most satisfying pasta dishes on the planet. In about 20 minutes you'll be diving into a bowl of glistening pasta loaded with olive oil and toasty garlic.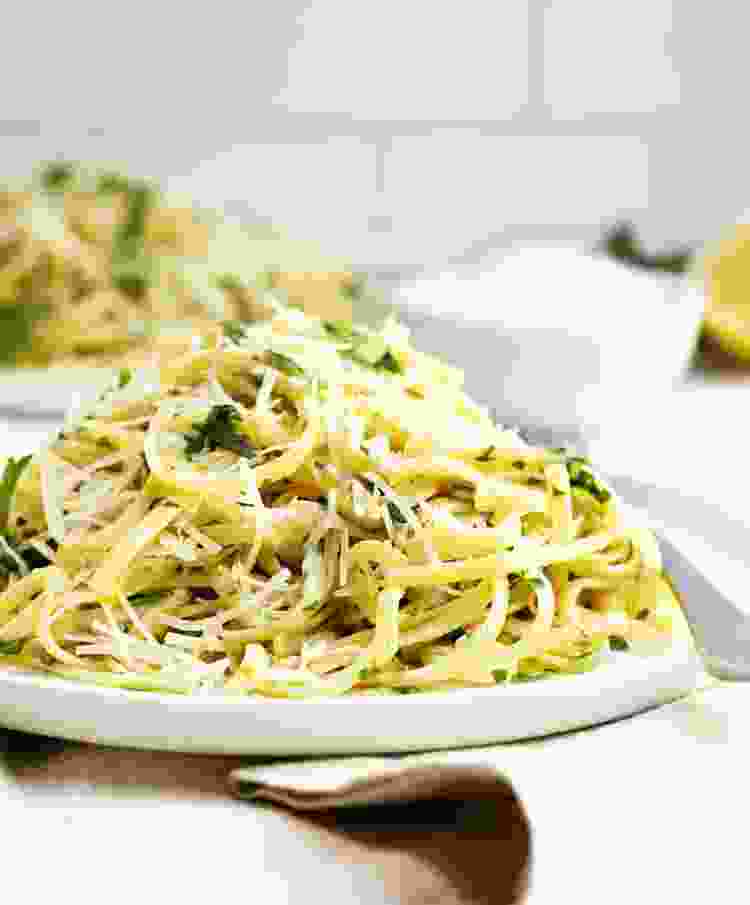 via Pinch and Swirl
Book a Gourmet Cooking Class Now

Kick-start your culinary confidence with help from a world-class chef. See what's cooking in your city today.

Book Now
10. Pasta Primavera
Pasta primavera isn't just for spring. You can use whatever is fresh, in season, and in reach. Just slice and dice your veggies before tossing them into a pot to quickly cook with the pasta. Finished with bright and citrusy lemon butter and a sprinkle of Parmesan cheese, this is supper perfection. This basic pasta primavera recipe will get you started. For a fall/winter twist, try this version with beets and parsnips.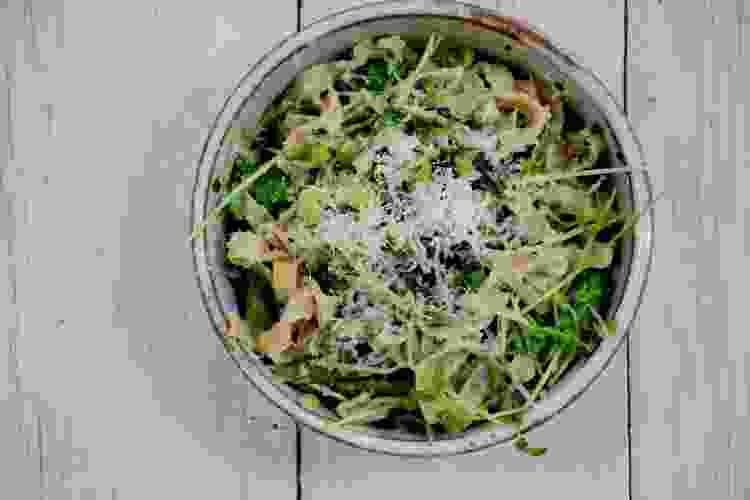 via Cozymeal
11. Lo Mein
Put down the take out menu. Lo mein may be one of those dishes that seems elusive and difficult, but the truth is you can make lo mein magic happen faster than it would take to order take out. Plus, your own tangling of saucy noodles and vegetables is certain to be healthier than that take out, too. Get our absolute favorite vegetable lo mein recipe from Chef Gilley in our free Cozymeal Cookbook eBook.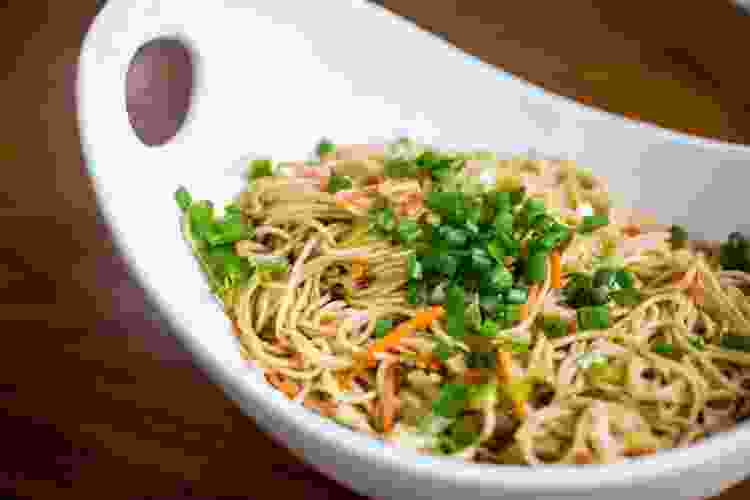 via Cozymeal
12. Avocado Pasta
This creamy, flavorful pasta recipe is as simple as it is delicious. The unique addition of rich avocado, herbs and olive oil packs a flavorful punch while giving you a dose of healthy fats to boot.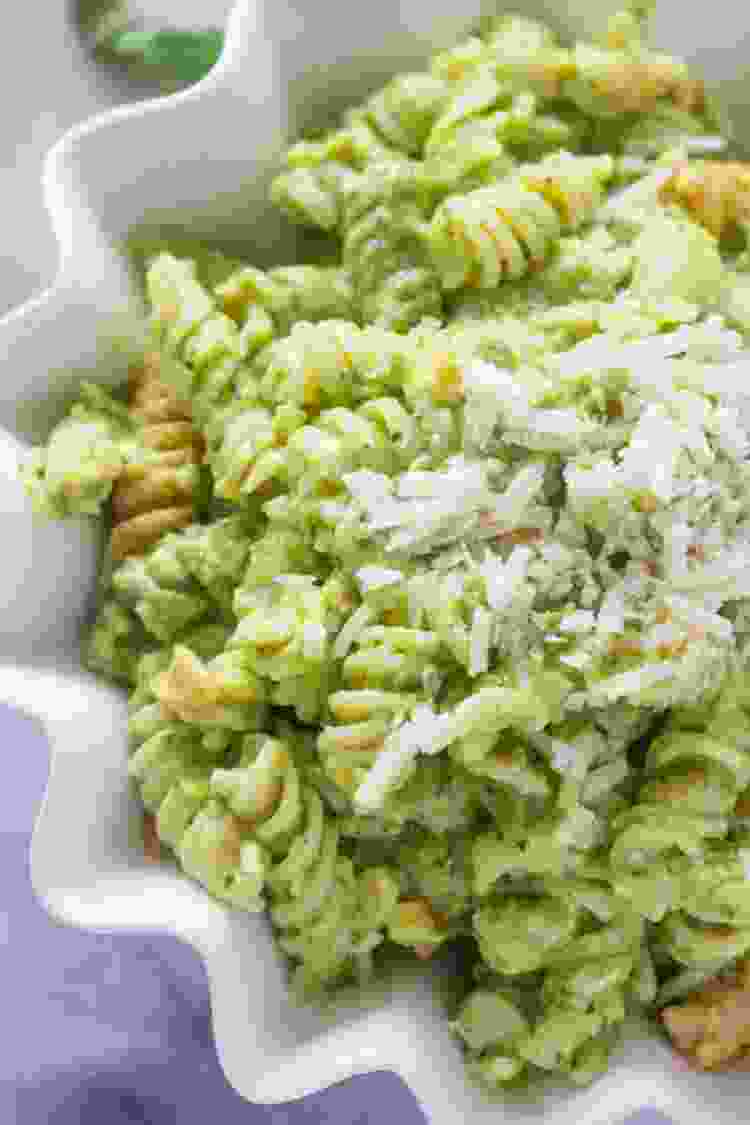 via Gimme Delicious
Of course, pasta lends itself well to a more off-book approach as well. Pasta is the blank carb-y canvas on which you can throw any bits and bobs hanging out in the pantry or freezer, or just top with cheese and call it dinner. In short, there's nothing better than pasta for dinner. Nothing.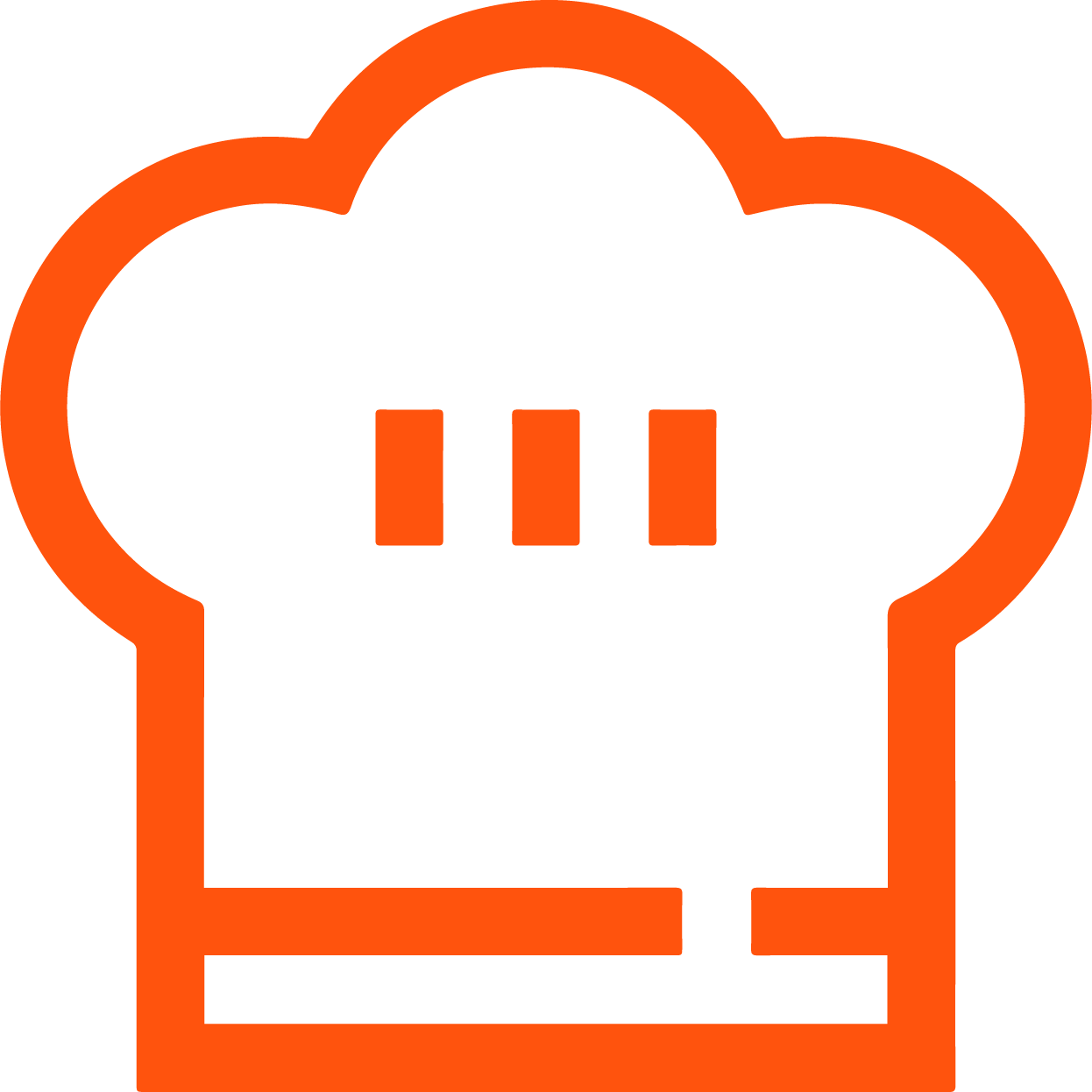 Join 200,000+ Culinary Enthusiasts
Exclusive deals, recipes, cookbooks, and our best tips for home cooks — free and straight to your inbox. PLUS: 500 Rewards Points.
If you want to take your pasta making game to an entirely new level, it's time to learn how to make homemade pasta! Check out some of the best pasta making classes across the country: