Butter Beans: Are They the Same as Lima Beans?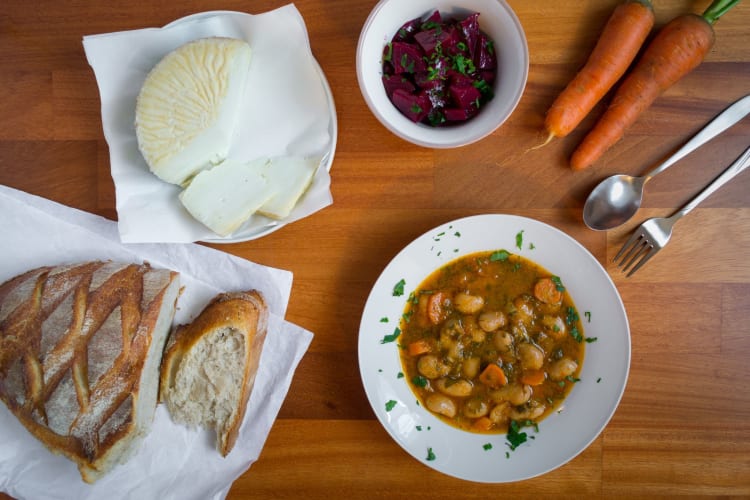 Have you ever debated with friends, family or random strangers about whether butter beans and lima beans are the same? While this may not be classified as a world-shattering exchange, it can lead to heated conversations and steadfast feuds.
All-out wars have surely developed under such controversial subjects. American Revolution? Washington and Cornwallis most likely had a discussion over lima beans. Spanish-American War? You guessed it. Lima beans.
In the hopes of preventing broken friendships, marital strife and global skirmishes, we've collected the details to solve this butter bean vs. lima bean quandary. We've also provided some culinary tips for the enjoyment of lima beans after the arguing and gloating are done.
Jump to Section
Gourmet Cooking Classes Near You
Take your culinary skills to new levels with guidance from five-star chefs.
Are Butter Beans and Lima Beans the Same?
Besides a sometimes-differing color palette, butter beans and lima beans are exactly the same. Yes, they're the exact same thing. It's kind of a tomato/tomahto situation (except with beans) that's related more to geography than anything else. Folks in the American South and the United Kingdom typically call them butter beans (Southerners do love their butter). In the rest of the U.S., they're known as lima beans, after their origin in the city of Lima, Peru.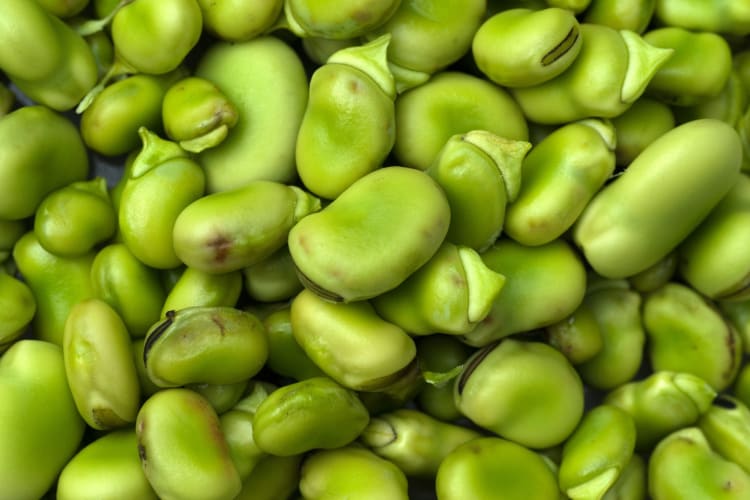 What Are Butter Beans and/or Lima Beans?
Lima beans grow in pods that require shelling. If you're from the American South, you might remember sitting with Grandma on the front porch shelling butter beans. They're also available to purchase pre-shelled in stores and markets. When dried, it seems people are more likely to call them lima beans.
Lima beans are a section of the kidney bean family, which is part of the Fabaceae plant family that also includes chickpeas (also known as garbanzo beans), lentils, peas and peanuts. Fresh young beans, sometimes called "baby limas," usually have thin skin and a pale green bean. Mature and dried beans have a thicker skin that's beige-colored and becomes tender as it cooks.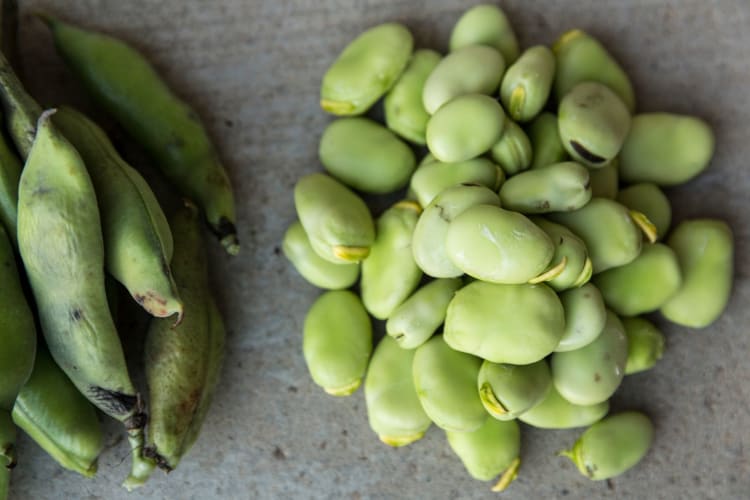 What Do Butter Beans and/or Lima Beans Taste Like?
These small and slightly curved members of the bean family have a creamy and buttery flavor (which could contribute to that "butter" name). They've also been described as mild and velvety in taste. Unlike garden peas, lima beans should not be eaten raw. They contain a compound called linamarin, which breaks down into a cyanide-like poison as it's chewed and broken.
If you're looking into how to start eating healthy, lima beans are a great way to get started. They're low in fat and a good source of fiber, iron and protein. Along with the benefits of digestive health, heart health and anemia prevention or control, they're low-glycemic, which makes them a good choice for a diabetic diet plan.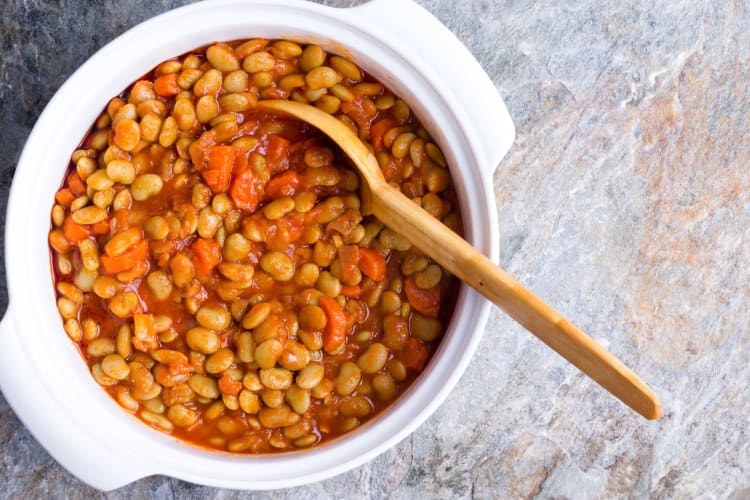 Cooking Butter Beans and/or Lima Beans
The two can be used interchangeably in recipes since they're one and the same. Lima beans are popular in comfort recipes like casseroles, stews, soups and even baked bean dishes as well as succotash and three-bean salads.
Dried beans are typically boiled and then simmered. They can also be braised in the oven. Some home chefs like to soak lima beans overnight while others prefer to simmer longer while cooking. Fresh beans cook quicker than canned, dried or frozen ones. It's best to cook them on the stovetop, but crockpot and pressure cooker recipes are also an excellent way to enjoy lima beans.
Join a Live Online Cooking Class Today
Your kitchen is now your own culinary classroom. Connect with chefs from around the world right from the comfort of home.
Lima beans have a tendency to "plump up" when cooked, making them popular in soup and stew recipes. This means that they hold in all the flavors of broths and other ingredients they're combined with while becoming thick and flavor-filled.
Maryland crab soup is an excellent recipe to get started on the journey to loving lima beans. The recipe combines sweet and tender crab meat with vegetables such as celery, carrots, corn, peas, green beans and lima beans — and plenty of that Maryland staple, Old Bay seasoning — to create a hearty and colorful soup that goes deliciously well with a crusty slice of bread.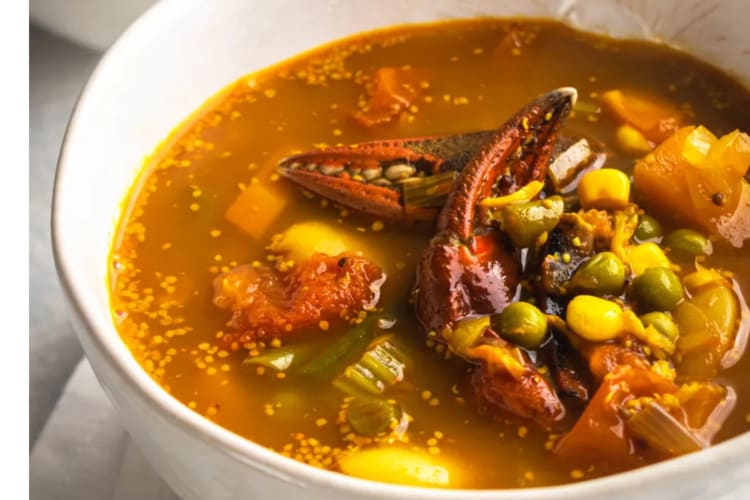 A few other dishes perfect for lima bean use include Southern-style ham and beans, salad and pasta dish toppings, blended into a creamy hummus or sautéed with olive oil and garlic.
If you're looking for new ways to incorporate these delicious little legumes into your weekly meal rotation, check out cooking classes near you to pick up tips and tricks for preparing butter beans. From cooking classes in New Orleans all the way to cooking classes in Milwaukee, there are world-class chefs near you ready to expand your culinary horizons. If you'd rather stay home, check out interactive online cooking classes for a chef-led class in the comfort of your own kitchen.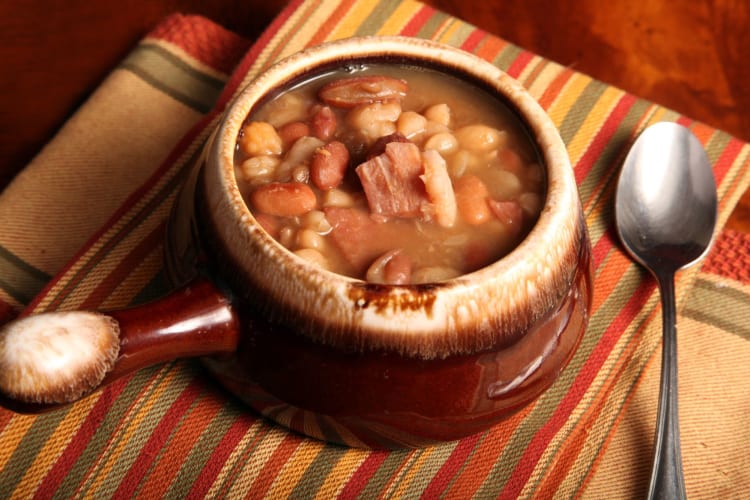 Join 200,000+ Culinary Enthusiasts
Exclusive deals, recipes, cookbooks, and our best tips for home cooks — free and straight to your inbox. PLUS: 500 Rewards Points.
We hope you've enjoyed this tutorial on the qualities and characteristics of butter beans, also known as lima beans. Check out some new recipes, discover creative ways to add variety to weeknight meals or revisit old favorites. Just don't get into any more arguments at the family reunion, local grocery store or neighborhood potluck night. That never ends well.
For even more ways to explore your favorite foods, check out other experiences happening on Cozymeal.