Pressure Cooker vs. Slow Cooker: Which Is Right for You?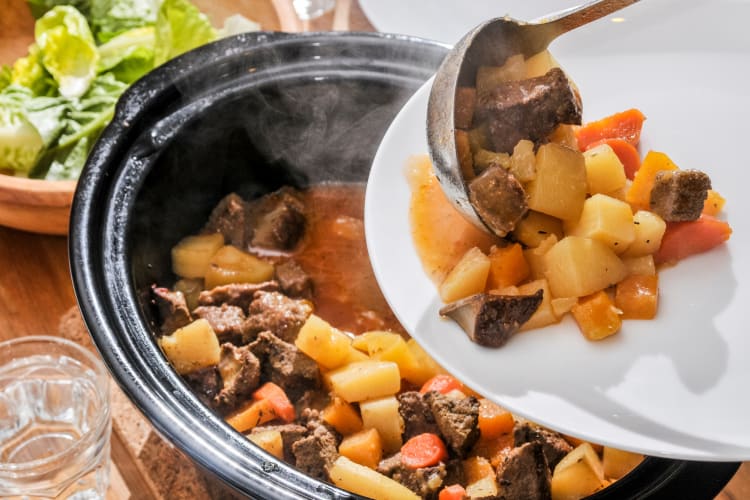 Our editorial team recommends the best products through independent research, selection and careful review. If you make a purchase through one of our affiliate links, we may earn a commission. Prices are subject to change.
When considering the merits of a pressure cooker vs. slow cooker, the two devices might seem pretty similar. Both appliances are built for convenience and to simplify the cooking process. Although they serve similar functions, the two are not interchangeable. So, when it comes to a pressure cooker vs. slow cooker, how do you decide which one is right for you?
Each of these handy kitchen devices has its values and best uses, with a huge variety of foods that can be made using either. However, there are a few pros and cons to note when debating a pressure cooker vs. slow cooker. Exploring the key functions, advantages and disadvantages of a pressure cooker vs. slow cooker can help determine the best choice for your kitchen.
Jump to Section
Shop Like a Chef in the Cozymeal Shop
Update your kitchen with top-rated cookware. Beloved brands, easy returns and guaranteed price-matching.
What Is a Slow Cooker Used For?
Slow cookers are excellent for achieving tender proteins and developing deep flavor in stews and curries. Some of the best slow cooker recipes take advantage of the low, moist heat by tenderizing tough cuts of meat, infusing the flavors of the ingredients or giving bread time to rise. Slow cookers also work well for dips or casseroles and are easy to transport to group dinners and potlucks.
Foods to Make in a Slow Cooker
Soups and stews
Beans
Roast of any kind
Pulled pork or chicken
Meatballs
BBQ ribs
Dips such as cheese, spinach-artichoke or buffalo chicken
Casserole
Lasagna
Butter chicken
Bread
Brownies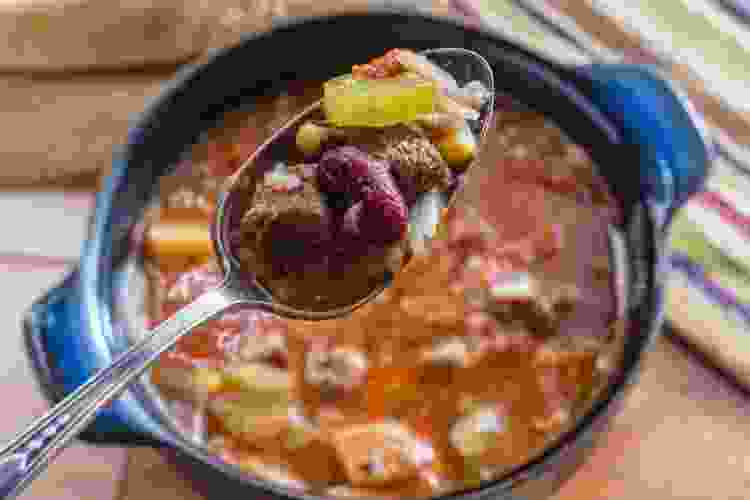 How Do Slow Cookers Work?
The slow cooker is an icon of simplicity. Consisting of a heated porcelain or ceramic bowl with a lid and a built-in heating element, the slow cooker simmers food at a low temperature over an extended period of time. Because slow cookers operate on low heat, they can be left to cook over 4-8 hours while you go about your day.
The phrase "set it and forget it" often comes to mind at the mention of a slow cooker, which is why they are ideal for busy cooks. Just add your ingredients to the bowl in the morning, turn the slow cooker on and a few hours later, your meal is hot and ready to eat.
Slow cookers come in a variety of sizes and styles. They typically have a low setting (about 200°F), a high setting (about 300°F) and a warm option. However, with few setting adjustments, the slow cooker does not offer much temperature control of the food. Nonetheless, creative cooks have discovered a wide range of recipes to prepare in a slow cooker.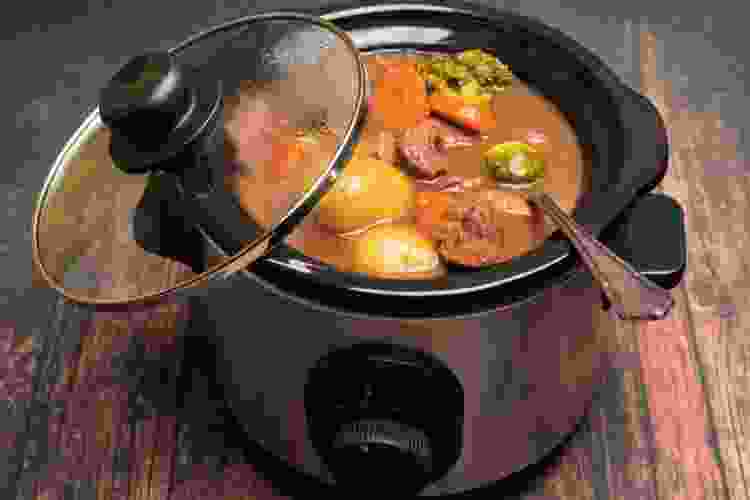 Is a Slow Cooker the Same as a Crock-Pot?
Yes and no. Crock-Pot is a brand of slow cooker that became so popular that the name "crock pot" is now commonly used as a generic term for the device. Although Crock-Pot came to fame with its convenient slow cooker, the brand now offers pressure cookers as well.
Shop Chef-Approved Cookware
Beloved brands. Easy returns. Price-match guarantee. Kick your kitchen confidence up a notch with cookware loved by chefs.
Our Favorite Slow Cookers
GreenPan Ceramic Non-Stick 6-Qt. Slow Cooker
The GreenPan Ceramic Non-Stick 6 Qt. Slow Cooker is not your grandma's crock pot. Renowned for its use of PFAS-free ceramic non-stick, this slow cooker is durable, metal-utensil safe and easy to clean. Featuring a large LCD screen and adjustable function, time and temperature settings, you can easily and reliably create succulent roasts, hearty stews and so much more.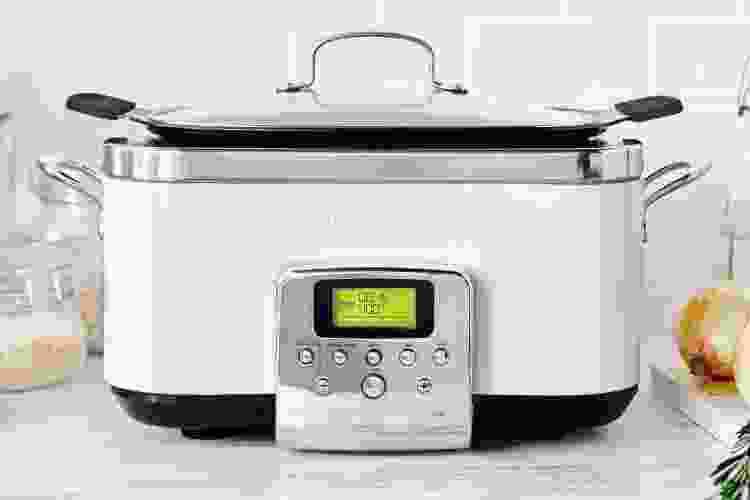 Cuisinart 7-Quart Cook Central 4-in-1 Multicooker
The Cuisinart 7-Quart Cook Central 4-in-1 Multicooker takes convenience to the next level with four programmable cooking functions, including slow cook, roast, brown or sauté, and steam. You can even combine and program these functions ahead of time to further streamline the process and have dinner ready exactly when you want it.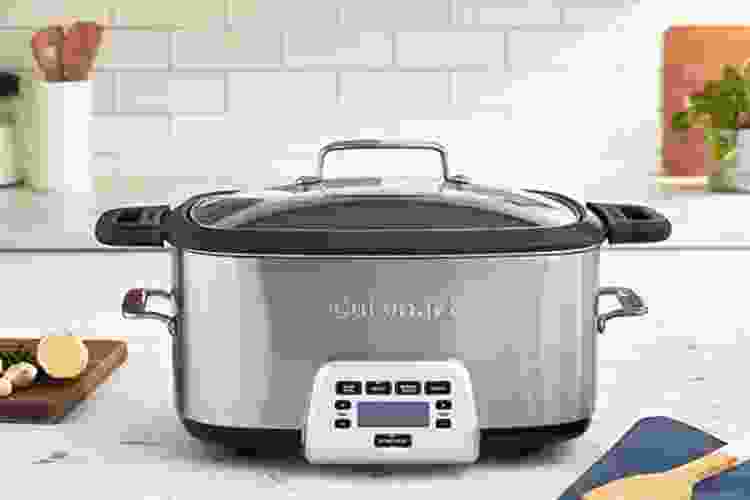 What Does Pressure Cooking Do?
Pressure cooking drastically lessens the cook time for many foods, among other benefits like the ability to caramelize food. Pressure cookers work by converting liquid to steam, building pressure to help cook food quickly and efficiently by raising the boiling point of the liquid inside the pot. The increased pressure of the steam forces liquid back into the food at a high speed, which helps tenderize and cook the food much faster than other methods.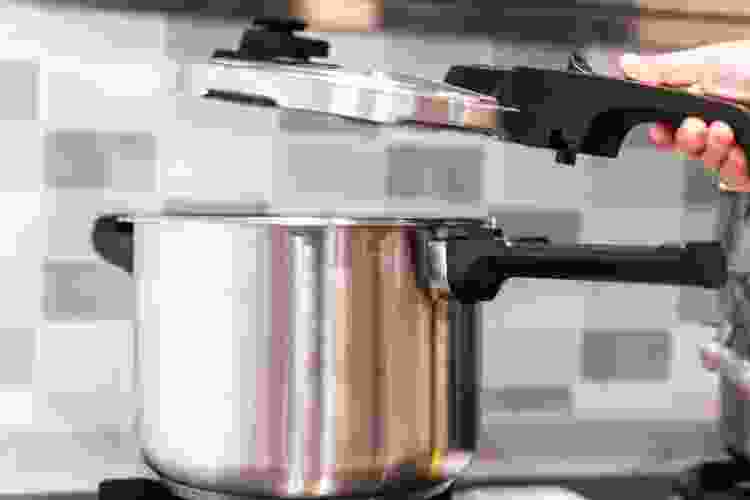 Is Pressure Cooking New?
With the recent rise in popularity of the pressure cooker in home kitchens, pressure cooking may seem like a modern invention, but pressure cookers have actually been around since the early 18th century.
Traditional pressure cookers, originally used mainly for pressure canning, resemble large saucepans and rely on the heat of a stovetop. Modern electric pressure cookers are self-heating appliances that function similarly to their stovetop counterparts.
With its surge in popularity, uses for the pressure cooker have expanded far beyond pressure canning, although it does work exceptionally well for preserving produce, sauces and stews. You can even prepare entire meals at once in a pressure cooker, minimizing the number of dishes to clean.
With a range of functions and settings, pressure cookers are a great choice for cooks in search of a quick and convenient way to prepare a variety of meals.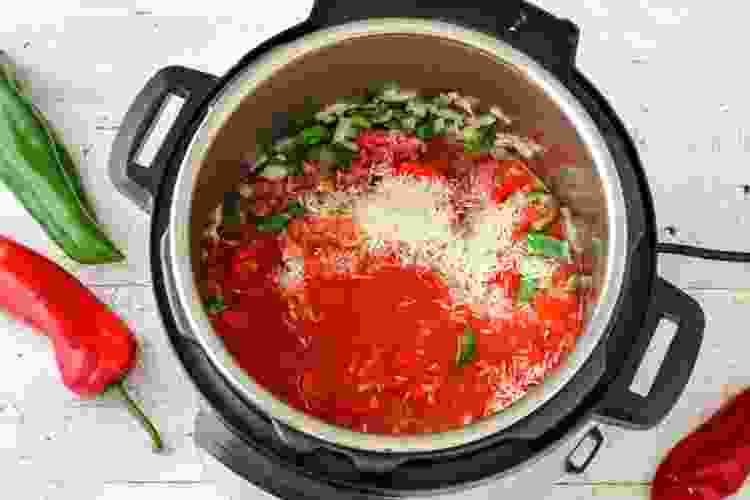 Shop Like a Chef in the Cozymeal Shop
Update your kitchen with top-rated cookware. Beloved brands, easy returns and guaranteed price-matching.
Are Pressure Cookers Safe?
Yes, pressure cookers are safe. If you properly maintain and clean your pressure cooker, stay present during the cooking process and follow the instructions on your appliance, pressure cooking is a perfectly safe cooking method.
Keep in mind that the lid must be sealed throughout the cooking process and the pressure monitored. Most pressure cookers, in fact, have a gauge that monitors the internal pressure with a valve to release the steam.
With your pressure cooker sealed in the appropriate way, you will be unable to see or taste the food while it is cooking. However, you will have a delightfully tender and aromatic meal ready to eat in nearly no time.
Foods to Make in a Pressure Cooker
Canned goods
Pot roast
Roasted chicken or turkey breast
BBQ ribs
Beef brisket
Rice or quinoa
Beans or lentils
Pasta
Soups and stews
Oatmeal
Hard-boiled eggs
Fruit cobbler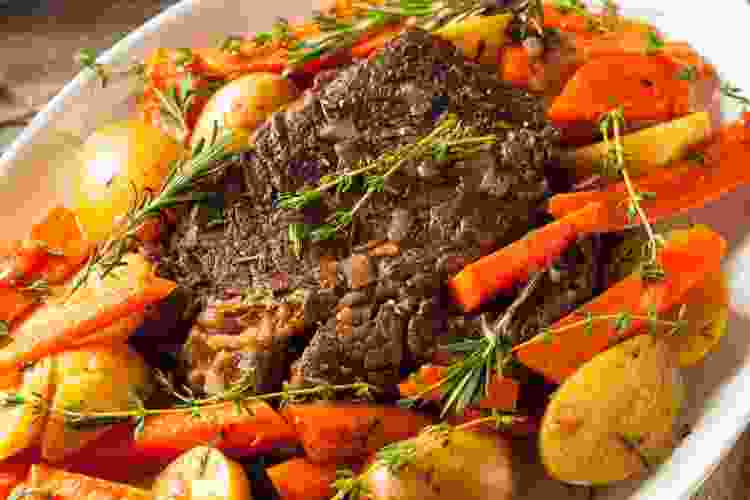 Our Favorite Pressure Cookers
Cuisinart 6-Quart Electric Pressure Cooker
From browning to simmering and so much more, the compact and easy-to-clean Cuisinart 6-Quart Electric Pressure Cooker lets you prepare quick and creative dishes with efficiency and ease. Without a doubt, this ever-useful pressure cooker is one of the best small kitchen appliances for every type of cook.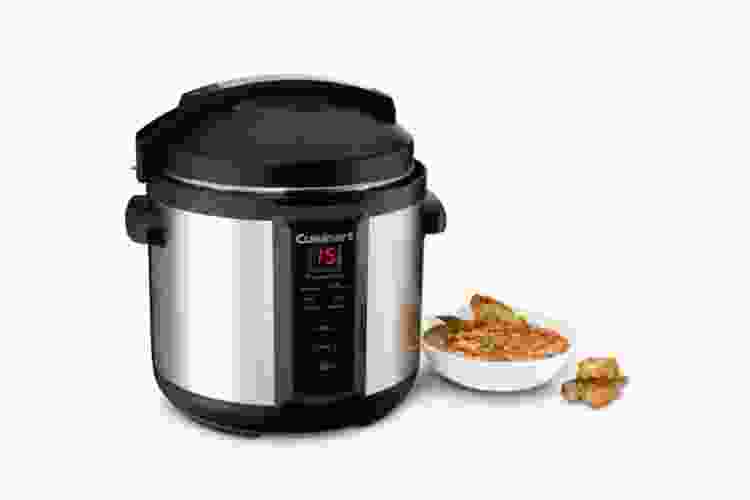 NuWave Duet Pressure Cooker & Air Fryer Combo
Explore the culinary possibilities of the NuWave Duet Pressure Cooker & Air Fryer Combo as you use this innovative technology to prepare meals faster and with less added oil. With ten air fryer settings and six pressure cooker settings in addition to 300 cooking presets, the options are truly endless with this game-changing appliance that saves you time, energy and counter space.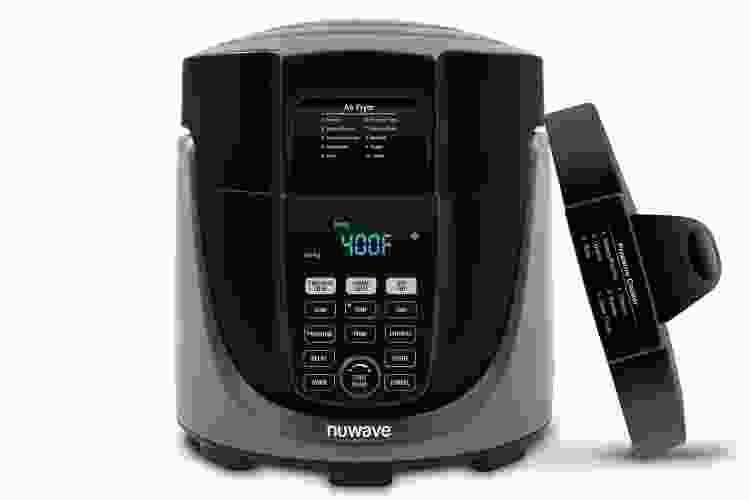 Join 200,000+ Culinary Enthusiasts
Exclusive deals, recipes, cookbooks, and our best tips for home cooks — free and straight to your inbox. PLUS: 500 Rewards Points.
When selecting a pressure cooker vs. slow cooker to add to your kitchen collection, consider which appliance best suits your cooking style and favorite recipes. Do you prefer to set it and forget it as you go about your day, or would you rather have a quick and versatile cooker that must be monitored? Although a comparison of a pressure cooker vs. slow cooker highlights the pros and cons of each, both appliances offer simplicity and convenience in the kitchen with the possibility to create a wide variety of delicious and satisfying meals.
For even more ways to elevate your kitchen, check out chef-recommended cookware in the Cozymeal Shop.
*Prices subject to change.