How Does an Air Fryer Work?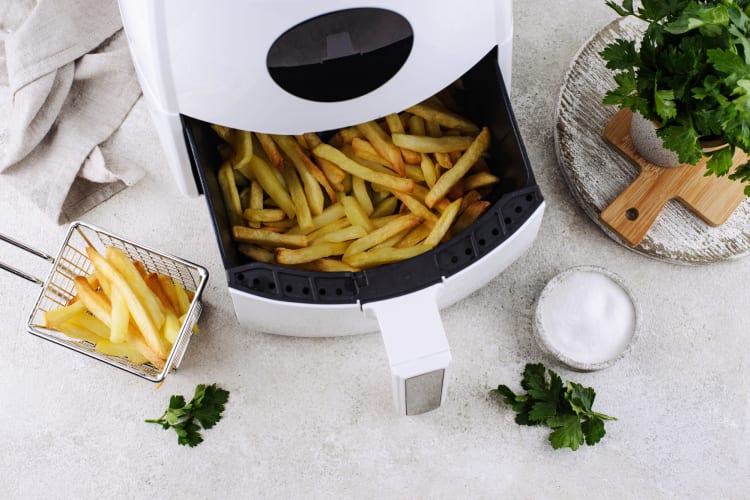 Our editorial team recommends the best products through independent research, selection and careful review. Prices are subject to change.
How does an air fryer work? It sounds a bit like magic — being able to cook delicious, crispy fried foods with only air and no oil — but it's actually just science.
If that sounds complicated to you, don't worry. We're going to break down everything you need to know about air fryers and how they work, including what they are, how to use them and why it might be worth investing in one. So how does an air fryer work exactly? Let's get started and find out!
Jump to Section
Shop Like a Chef in the Cozymeal Shop
Update your kitchen with top-rated cookware. Beloved brands, easy returns and guaranteed price-matching.
What Is an Air Fryer?
An air fryer is essentially a small countertop convection oven. It's become an increasingly popular small kitchen appliance because of its ability to create results similar to deep-frying with using air and little to no oil. Even though it's called an air fryer, it doesn't actually fry foods, nor does it bake them like a traditional oven. So how does an air fryer oven work then, if it's not frying or baking your foods?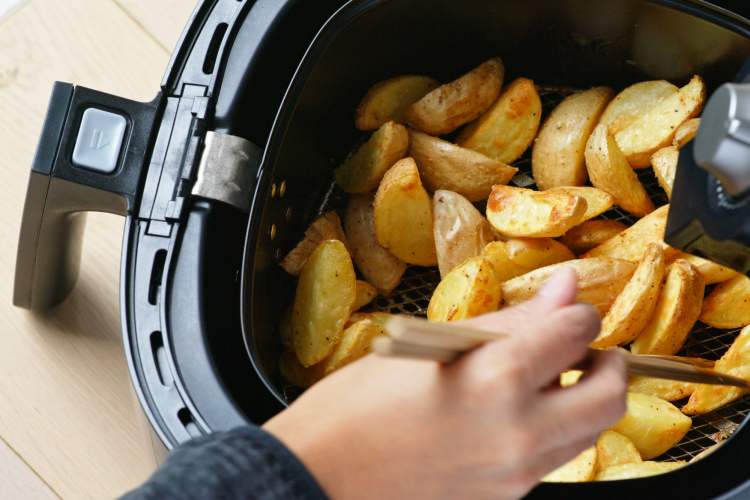 How Does an Air Fryer Work?
What does an air fryer do exactly and how does an air fryer work? Essentially, an air fryer oven works by using rapid circulation of hot air to crisp and cook food without the use of oil. An air fryer suspends the food in a fryer-style basket and then, when it's turned on, will blow hot air around the food, eventually causing the edges to brown and crisp.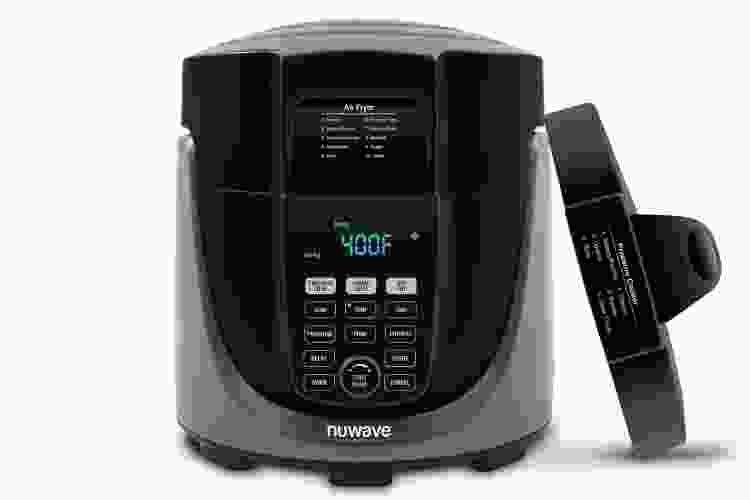 How to Use an Air Fryer
Using an air fryer is fairly straightforward. To start, you'll want to load your desired ingredients in the basket, usually coating them with about a teaspoon or so of oil to help them get super crispy (although most foods will still crisp up without any oil). If you're worried about cleaning the tray, you can wrap your food in foil so long as you secure the foil firmly in the tray.
Then, you'll need to set your air fryer to the appropriate temperature and cooking time depending on what you are cooking (usually somewhere between 350º to 400º F and 5-30 minutes). You can find plenty of air fryer recipes and instructions online. You might need to rotate, flip or turn your food halfway through the cooking time, but otherwise, you just need to wait patiently until your food is nicely crisped up before letting it cool and serving it.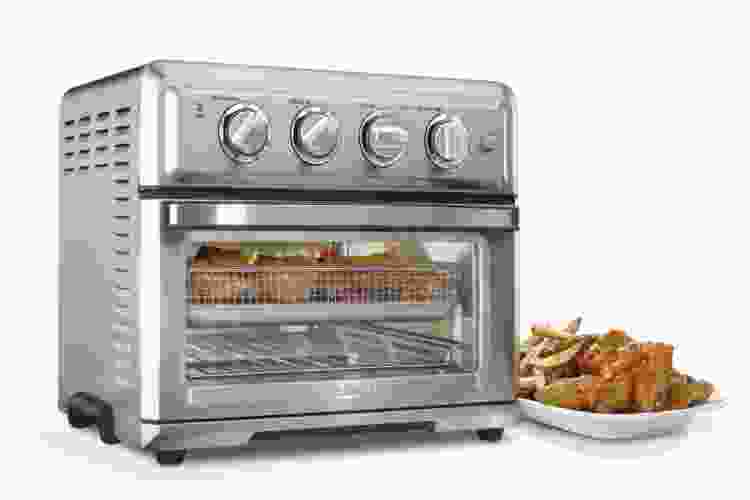 Shop Chef-Approved Cookware
Beloved brands. Easy returns. Price-match guarantee. Kick your kitchen confidence up a notch with cookware loved by chefs.
Is It Worth Buying an Air Fryer?
Now that you've answered how does an air fryer work, the next question becomes if it's worth investing in one. If you love crispy deep-fried foods, you'll likely love having an air fryer around. Not only do they cook quickly, but you've likely wondered, is an air fryer healthy? The answer is yes: Air-fried versions of your favorite fried foods (like French fries or breaded chicken tenders) are often much healthier since they're prepared with significantly less oil.
One of the best pros of an air fryer is just how versatile it is. What is an air fryer good for, besides French fries? In addition to traditional fried foods (both fresh and frozen), you can use an air fryer to reheat foods, roast vegetables, bake cookies and desserts, and more!
Plus, with so many air fryer models on the market, it's relatively easy to find budget-friendly options, like the under-$100 Cuisinart Air Fryer. You can also find many combo appliances, such as the Cuisinart Digital Air Fryer Toaster Oven or the NuWave Duet Pressure Cooker & Air Fryer Combo, which can be a more economical choice if you're worried you'll only use an air fryer occasionally.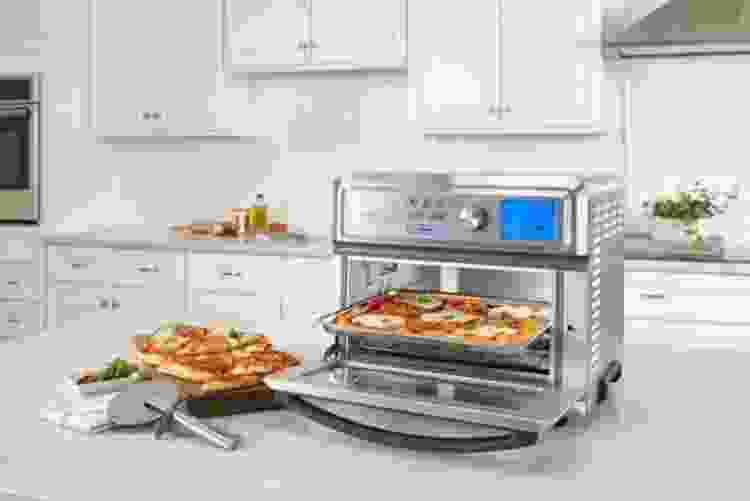 Join 200,000+ Culinary Enthusiasts
Exclusive deals, recipes, cookbooks, and our best tips for home cooks — free and straight to your inbox. PLUS: 500 Rewards Points.
Gone are the days of you constantly wondering, how does an air fryer work? Now you've become an expert on all things air fryers, which means you're ready to head to the kitchen and start cooking up some delicious and healthy air-fried foods.
For even more ways to elevate your kitchen, check out chef-recommended cookware in the Cozymeal Shop.