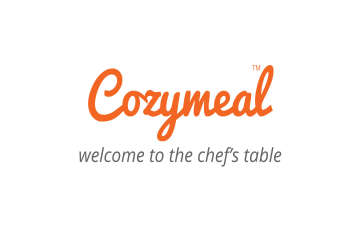 Guide Chieu or Local San Francisco Guide
Verified guide
(37 reviews)
Eat your way through San Francisco with self-proclaimed foodie and experienced guide, Chieu, and her team, as they bring you the best foods and culinary experiences the city has to offer. Join one of these exciting tours for an exceptional experience in San Francisco as you taste incredible food and gain confidence to explore and revisit these neighborhoods and the array of cultural options each and every one has to offer.
Cozymeal guest reviews for Guide Chieu or Local San Francisco Guide


Kasey was an amazing! Loved his history lessons, plus his sense of humor. Of course the food was eye opening. So many scrumptious small bites. Completely recommend.


I thought it was great. A little history of the Chinese in SF, mixed with food I've never tried. Our guide did a great job keeping our group on track.


Hi, We had a good time today. But I did want to share that the tasting menu listed for this tour is not exactly what we had today and the food was mediocre. We went to the following places and had: 1. Craftsman & Wolves - 1/2 muffin 2. Curry Up Now - Somosa and a fried paneer ravioli 3. Taqueria La Cumbre - 1 mini taco of choice 4. Venga Empanada - 1 empanada of choice 5. Tartine - chocolate cookie So the Neapolitan pizza, falafel, and vietnameses sandwiches were missing. Was expecting the following: 1. Tacos 2. Neapolitan Inspired Thin Crust Pizzas 3. French Style Bakery Treats 4. Falafels 5. Patisserie Delights 6. Handmade Baked Empanadas 7. Vietnamese Sandwiches