Food Tour - Explore North Beach Italian Roots
Food Tour - Explore North Beach Italian Roots
28 reviews
28 reviews
COVID-19 protocols this chef will implement are:

Chef Wearing a Mask

Social Distancing Friendly

Host Requires Proof of Vaccine
Experience the rich history, architecture, culture, and cuisine of North Beach.
Discover the neighborhood that has been home to many Italian Americans and has evolved into a hidden foodie paradise as you enjoy fares from five authentic mom-and-pop restaurants and ethnic eateries.

Engage your sense of taste at a world famous delicatessen, enjoy pizza from a 100-year-old bakery, and savor in-house handmade truffles. Between tastings, your guide will provide you with a look into how the foods are made, point out interesting architectural flourishes, and discuss how the people living in the neighborhood have influenced the foods you'll be enjoying.
Tasting selections subject to change
Delicatessen Specialties
Includes a variety of sandwiches
Organic Bolivian Fare
From pan-fried yuca frita to plantains
Sicilian Style Pizza
Handmade Truffles
Italian Cafe Treats
Minimum Guests

2

Maximum Guests

5

Meal Courses

5

Event Duration

3 hours

Labels

City Tours
Cozymeal guest reviews for this experience


We had a great experience on our Italian food tour and learned so much about the North Beach area of San Francisco!


Super energetic and knowledgeable guide


We ha such a great time! Our tour guide was so informative and fun! Thanks for a great date for my man and I !


Vanessa did a wonderful job, fun, interesting facts and so fun to understand the history of different establishments.
Cozymeal guest reviews for other experiences with Guide Lauren or Local San Francisco Guide


This was great tour. It was well planned so that e were easily able to walk the streets of the area early enough in the day that the streets were not crowded and we could easily see what was being described as well as hear our guide, Marvin, was great...both knowledgeable and funny. The food choices were varied and well prepared. The size of the group was just right, too. I would recommend this tour to anyone wanting to taste and see an important part of San Francisco.


Lauren was extremely fun, personable, and knowledgeable about the city and local cuisine. She fielded all of the questions that we had and offered a constant flow of interesting facts. We would definitely take another tour with her!


Lauren was knowledgeable, smart, caring and gave us an unforgettable day!


Very fun experience!


Lauren was knowledgeable, entertaining, and attentive to our needs. The food was yummy and the 3.5 hours flew by. Come hungry, leave happy!


Lauren is a jewel. The tour was delicious, lots of tasty delights. I look forward to going back to the restaurants she introduced. The historical information Lauren shared was very interesting. It's a great tour and I will definitely recommend it to my friends and family.


Lauren was fantastic—engaging, knowledgeable and caring! I would take her tour again!


Kacie knew the mission well, and we loved her smile and great enthusiasm. The tacos were especially good! Worth it for 3 hour walking tour.


Great tour! We couldn't have picked a more perfect start to our honeymoon. Casey was a fantastic and an informative host who clearly loves what she does. The food choices were spot-on and we loved learning more about the local history.


Fun experience !


Our guide was Casey Very knowledgeable friendly interesting and on top of that the food selections were great would definitely do it again


Casey did a great job thoroughly enjoyed it.


lauren was great. Added so much to our experience


Lauren was awesome!!!


Lauren was very informative, interesting and accommodating. She gave a wonderful tour.


Better than you might expect, even after you get your hopes up. :)


Great guide, lots of fun, very knowledgeable!


Lauren was our guide through Chinatown and she did a wonderful job of showing us hidden culinary gems and regaling us with the history of Chinatown from the mid 19th century to present day. The tour ended with a tea tasting that was as interesting as it was relaxing. I would highly recommend this tour and this tour guide!


Great


Lauren was a great guide for this Chinatown food tour. She was knowledgeable, personable and very accommodating. The food choices were great and the history and culture she shared was fascinating.


Casey was great and made the experience memorable! It was our first time and will definitely do it again.


Cassie was amazing. She was friendly, knowledgeable and took care of the large group [13 of us] with ease. Would love to do more tours with Cassie


Best food tour we've ever been on.


The Chinatown Sidewalk Food Tour was a great experience! Our guide, Angela was friendly, bubbly, had great energy and was very knowledgeable of Chinatown, it's rich history and it's delightful food! We walked the bustling streets and infamous alleyways of Chinatown sampling flavorful treats like BBQ pork buns, onion cakes, pot-stickers, noodle dishes, congee soup, Peking duck, dim sum and egg tarts. Angela informed us of the Chinese philosophy of living in balance which reflected in the food-- a little savory, a little sweet, a LOT delicious! Even if you've been to San Francisco Chinatown before and have tasted some of the same dishes (as I have), this tour highlights many places that you may not have visited, as well as their versions of dishes that may be better than the ones you've tasted in the past (or at least a little different). I don't want to spoil anything but there were also a few unmentioned, surprise stops along the way that was equally fascinating and gives a deeper understanding of Chinatown and it's culture. A great time! Don't miss it!
$ 75 Per person
all-inclusive: 5-course meal and taxes.
---
Meet your guide

---
Eat your way through San Francisco with self-proclaimed foodie and experienced guide, Lauren, and her team, as they bring you the best foods and culinary experiences the city has to offer. Join one of these exciting tours for an exceptional experience in San Francisco as you taste incredible food and gain confidence to explore and revisit these neighborhoods and the array of cultural options each and every one has to offer.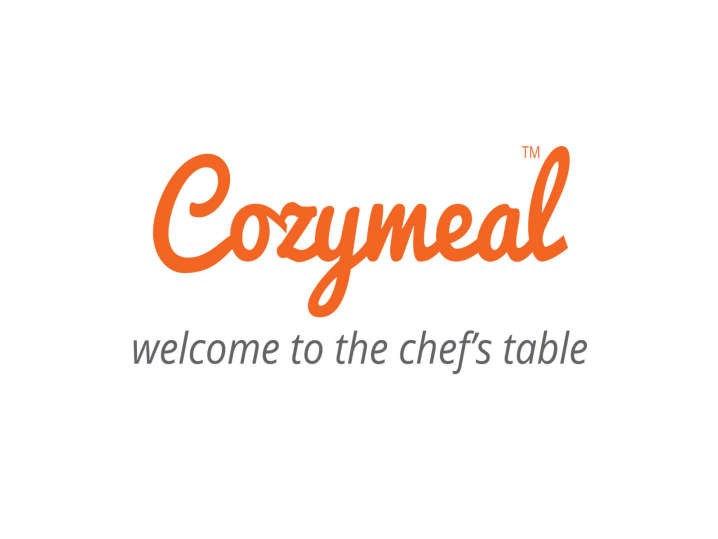 Want Even More Culinary Inspiration?
Exclusive deals, cookbooks and our best tips for home cooks — free and straight to your inbox. PLUS: 500 Rewards Points.
YOU'RE IN!
Thank you for signing up for our mailing list.
© CozymealTM, Inc. 2013-2021 - Phone: 415-869-9706
95 Third Street, 2nd Floor, San Francisco, CA, 94103