Cooking Class - Moroccan Chicken Tagine and More!
Cooking Class - Moroccan Chicken Tagine and More!
82 reviews
82 reviews
Learn how to cook a full Moroccan meal from start to finish from scratch.
Chef Yasmina invites you to her vibrant, welcoming home for this hands-on Moroccan cooking class. The saffron hues and open architecture enhance the incredible cooking journey you are about to embark on.

Smell the aromas of stewing meats and vegetables in the clay tagine as you learn cooking techniques throughout class. For dessert, you'll make Moroccan crêpes that are vegan and fluffy and served with a honey butter syrup, subtly flavored with orange blossom. Chef Yasmina will brew a Moroccan mint tea for you to enjoy.

Guests are welcome to bring wine and beer to enjoy during the class.
Roasted Eggplant Caviar
Traditional Tagine
Choose one
Chicken tagine with preserved lemons
Fish tagine
Berber vegetable tagine
Roasted Potatoes
Moroccan Crêpes
With mint tea
Most dietary restrictions can be accommodated if noted prior to the event. Please mention this in the message field when you submit your booking request as adjustments to recipes cannot be made during class.
Minimum Guests

2

Maximum Guests

6

Meal Courses

3

Event Duration

3 hours

Labels

African, Beginner, Mediterranean, Moroccan, Mother's Day
Reviews guests left for this experience


Chef Yasmina is an amazing chef and host. We had the best time and will certainly do it again.


WOW! I was incredibly lucky to have the honor to learn a remarkably delicious dish from a chef like Chef Yasmina! What an authentic culinary experience. It felt otherworldly. The other 2 guests were simply great people. I look forward to making this traditional moroccan dish, but this experience was priceless!! Oops, I forgot to say that the food was easily on a Michelin level. Try and book Chef Yasmin before you only see her on her own shows. I am really not embellishing today's experience. Fantastic!


We had an awesome experience with Chef Yasmina. She's a wonderful host and completely welcomed us into her home. The food was delicious and surprisingly easy to make. Would highly recommend!


This class was so great! Amazing food and knowledge:)


Chef Yasmina was a wonderful host and a great guide. She provided a tasty meal full of stories and entertainment. I would highly recommend her to anyone who loves good food and good people!


Such a great experience. Spending the evening with Yasmina was like visiting a family member with great stories and lots of love to give. She has a lovely and welcoming home and we thoroughly enjoyed our time cooking with her.


Bring some fun beverages and an open mind and prepare for a lovely evening with Chef Yasmina. She's a very special person and very warm and inviting and has such a passion for her craft, for food, culture, and life. You get what you put in as all the ingredients are there to have a wonderful time. Chef Yasmina is inspiring and talented and a force and I recommend treating yourself to share a slice of her delicious life.


We had the most amazing meal with Chef Yasmina in her wonderful home. She is so warm and inviting and an excellent teacher. We will definitely be back!


Such a special night with Yasmina!! Immediately recommended a class with her to friends on the way home from our class. Food was awesome and she's an amazing host!


We absolutely loved our meal with Chef Yasmina! She was so welcoming and made us immediately feel at home. Between the great conversation, quality food, and tips and tricks she taught us along the way, we had a terrific experience. We would definitely recommend her cooking class to anyone.


This was an amazing experience. My girlfriend treated me to a date night and thought it would be a fun thing to do. I'm usually not a "cooker." She tends to cook mor than me. However Chef Yasmina completely changed my perspective on food. She was very passionate and it certainly rubbed off on me. I enjoyed the interactive parts where I was able to contribute and see the dish coming together. Yasmina explained everything very well. She emphasized feeling the food, smelling the food, listening to the sounds. This truly made the experience more immersive. ..... and I haven't even gotten to Chef Yasmina herself. She's a wonderful person with a contagious personality. Very personable and the atmosphere was incredible. Yasmina, my girlfriend and I bonded over great conversations throughout the experience. She has an interesting story. We left sad we had to leave. We can't wait to see her again.


Wow! Chef Yasmina supplied one of the best dates of all time. She is absolutely incredible and so fun to connect with. Her love for people and food is contagious and made us feel comfortable very fast, and we were able to foster deep bonds and learn so much about each other over the table. She's awesome and I def can't wait to do this again and tell others ? - Toby


Truly an extraordinary experience, an absolute delight. Chef Yasmina is an artist who brings joy with her food and and luxuriates in the cooking process. The tastes and sights and smells are powerful and delicious—they seem to transport you to Morocco! We all so thoroughly enjoyed every minute of our class and dinner.


Chef Yasmina...Thank you so much. You are an amazing person and a great chef. She invited us into her warm home with such an amazing interior and crazy back yard. The food was so good and she made it so much fun to cook and to sit and talk to her about how she came into becoming a chef. I will find my way back to a class or event any day of the week if Chef Yasmina will be there no questions asked. If you want to have fun, enjoy amazing food, talk/chat/etc, laugh you will take a course with Chef Yasmina. We did the menu that was shown but also she started whipping up some wild creations on top of the ones offered. I don't even know how long we stayed but I can say we would of been down to stay a few more hours haha.


A fantastic experience with Yasmina. She was incredibly warm, inviting, and open from the moment we stepped into her home. Will be booking again with her


Yasmina's warmth and care made us all feel right at home. The hours flew by and the food was absolutely stunning. We couldn't have asked for a better experience cooking lamb and chicken Tagines together, eating outside in the orange blossom-scented breeze, and breaking handmade bread with new people!


This was such an amazing experience! I do not enjoy cooking at all....but chef Yasmina definitely brought the cook out in me yesterday! She is very knowledgeable and super talented. I loved learning about Moroccan culture and being able to break bread literally and figuratively with some amazing human beings.


Cooking with Chef Yasmina was a magical experience. Not only does she know her way around the kitchen, but she is a wonderful person full of wisdom and love. We felt right at home in her beautiful space, which can be described as where vibrant Morocco meets retro-chic California. We walked away not only with new cooking tips but with a renewed perspective on life. Thanks again, Chef Yasmina--I hope our paths cross again soon!


Our time with Chef Yasmina was amazing! She has a beautiful soul and a strong passion for what she does and it showed during our cooking class. She truly catered to our group! We learned so much, had DELICIOUS food and drinks, and were so happy the entire time! Absolutely recommend Chef Yasmina!


Chef Yasmina was amazing! She was so warm and welcoming we felt right at home immediately! She had an amazing, calming vibe and had so much knowledge to share about the Moroccan cooking style and culture. On top of that, the food was amazing!! Chicken Tagine was a new meal for our whole group and none of us wanted to stop eating even though we were stuffed! The mint tea at the end of the meal was the perfect addition to the delicious dessert! Would do another event with Yasmina in a heartbeat!


We had an amazing experience with chef Yasmina! Shes very thorough, funny and entertaining. Very educated in her culture and explains every detail while cooking. Highly recommend her.


Chef Yasmina was wonderful. Her passion for food, flavor and life was very infectious. The food was amazing, and we can't wait to try to recreate these dishes on our own. Thank you for a memorable and tasty experience! We loved it!


If I could give more than 5 stars, I would! The evening with Chef Yasmina was wonderful! She welcomed us into her home and we were treated as if we were family. Not only was the meal delicious, but the conversations were very enlightening. 100% would recommend!


The first thing you notice when you enter Chef Yasmina's home is just how warm and welcoming it is. The stellar vintage sound system sets the mood (for us: gorgeous, jazz-inflected Moroccan music), art from many cultures adorn the walls, and you immediately gain an overwhelming feeling of comfort. I must preface that everything you make and eat during your experience with Yasmina will be more than delicious, but I also feel compelled to mention that the exquisite culinary aspect is merely a portion of the enjoyment my wife and I encountered. Yasmina is well-spoken, well-read, and facilitates an environment for worthwhile conversation. We left not only with full, satisfied stomachs, but with music recommendations, decor inspiration, a renewed hope in spontaneous community, and a wonderful new friend. 6 out of 5 stars!


I can not recommend Chef Yasmina enough, the food and conversation was excellent.


Amazing as always


The food was magnificent but what really made the evening special was Chef Yasmina. The energy she brings and the vibe she creates makes the experience even more special. When you leave you feel like you just had a wonderful dinner at a friend's house. My wife and I will be coming back again.


Amazing night we had so much fun..??


Absolutely a fantastic experience, Chef Yasmina is the perfect host !


Yasmina was a wonderful host and person. She was very informative and accommodating. It felt more like hanging out with friends than a class.


Very personable and authentic. With a lot of love and care, she unlocked the mystery behind the tagine. I also learned a few new ways to enhance any meal. The group was international and a lot of fun. I look forward to the next meal with her.


I think I am ready to invite my neighbors over for an authentic Moroccan dinner. Thanks Yasmina


Yasmina was absolutely wonderful! My boyfriend and I felt instantly welcomed into her home. She was patient and talkative and we had great conversation, and, of course, a really fantastic meal! Will definitely recommend to anyone looking for something different.


Chef Yasmina struck a perfect balance between teaching and hosting. She made a delicious dinner, taught us about Moroccan food and was a warm host as well. A unique and fun night.


Our group had an amazing time with Yasmina! Her home was amazing and the food was wonderful, and she's an absolute delight to hang out with. We'd recommend her to anyone and everyone!


I didn't go but I hear it was good!


What a wonderful time my friends and I had at Yasmina's lovely home, cooking, laughing, talking and learning so much about Moroccan food. Oh, and then, of course, there was the eating of the Moroccan food! Absolutely delicious (but not complicated) recipes that we are going to try at home. Yasmina is so relaxed, full of heart, and knows not only how to cook, but how to teach! We will remember this day for years to come. But also plan on visiting her again for more classes. We've made a new friend! Thank you Cozy Meal for choosing so wisely. And thank you Yasmina for yesterday--all the fun, food, and laughter. Risa PS- Her homemade preserved lemons are to die for!


Chef Yasmina was amazing! She came to our location and brought everything she needed - made it very, very easy for us. She cooked an amazing, beautiful meal and the entire experience was great! We are thrilled and would definitely recommend.


This was my first experience with this website and I was delighted. Chef Yasmina was super friendly, experienced and it was just a pleasure to learn from here and exchange life stories. I would love to take another class with her!


Lisa.quarello@gmail.com
23 Feb 2017
Her cooking class was a wonderful experience for a close friends birthday. Chef Yasmina is a kind, warm, experienced and knowledgeable guide of both the Moroccan culture and of course the food. All of her ingredients were farm to table, sourcing local butcher for the chicken and heirloom tomatos straight from her garden! We all agreed it was one of the most memorable birthday dinners we had ever experienced. If you are on the fence about which chef to choose or if this experience is right for your group, trust me, it was wonderful.


Great Service and overall experience.


Chef Yasmina was so amazing! We loved spending the afternoon at her beautiful home. We learned so much from her class and can't wait to bring it back to our kitchen!


Chef Yasmina was such a great host. We learned to cook some delicious Moroccan cuisine in a traditional tagine. Had some great conversation and met some cool people. What a great experience! Thanks again Yasmina!!


This class was outstanding. Chef Yasmina was great – she showed me techniques that I had not seen before. We made several dishes that were all delicious. I got exactly what I hoped for in the class. Yasmina's knowledge and experience in Moroccan cooking made my Moroccan cookbooks come alive.


What can I say about Chef Yasmina? She has an amazing presence and makes DELICIOUS Moroccan food. To this day, I am still thinking about the Moroccan bread and zaalouk (eggplant) she prepared for us. Yasmina's spirit is so great, and her home was so welcoming and comfortable.
Reviews guests left for other experiences with Chef Yasmina


Our experience was wonderful! Yasmina was equally an excellent chef and host. We left feeling like we had made a genuine friend. We enjoyed every second of the experience.


Chef Yasmina provided the most amazing experience! Not only did we learn how to prepare each dish (which all turned out amazing thanks to her help!), but we had some of the most memorable conversations that I've had a long time. She's a wonderful person with so much personality and life experiences to share. On top of that, she has a comfy and well-decorated home and beautiful backyard to dine in - super romantic back there. Would highly recommend!


Our experience with Chef Yasmina was amazing! We had an excellent time and learned a lot about Moroccan cooking. She told us about every aspect of the meal, and the "why" behind each step. The dinner was delicious, and she was genuinely fun; we had a blast. Would absolutely recommend!


Arlene Meadows
30 Mar 2023
Delightful event!! Yasmina was a great teacher, a skilled chef, and a lovely person.


We had an incredible experience. Yasmina was wonderfully knowledgable, kind and made us feel right at home. The food was beyond delicious and left our hearts and bellies full. We highly recommend her.


I learned so much about Moroccan food that I left yearning to learn more! Chef Yasmina was extremely flexible with my ever-changing schedule, and I am grateful that I was able to slow down and spend an evening learning from Chef Yasmina. Thank you for the wonderful time! I'm excited to put what I've learned into practice.


Martha Louise
02 Oct 2022
She is the best! She's very engaging and accompdating. I would definitely recommend it! You could tell that Chef Yasmina has passion for her craft and definitely knows what she's doing!


Deneane Charles
09 Jul 2022
My husband and I had the most amazing experience with Yasmina! She was captivating and held our attention with her knowledge and skill. This was a gift from our son♥️ Every dish was so thoughtful and taste wonderful! I'm already planning our next experience with her.


Brendan DeWolf
14 Apr 2022
Yasmina didn't just host a culinary experience for us - she welcomed us into her home and her wealth of experience in food, family and culture. Our "class" (class in quotes, as it was so much more) far exceeded any expectations I had. We came to learn to cook and we left having made a new friend and having created and enjoyed an incredible Moroccan menu. I couldn't recommend Yasmina more highly and can't wait to book another experience with her in the future.


All I can say is wow wow wow! What a truly unforgettable and unique experience. Chef Yasmina went above and beyond and we truly had the most incredible night of cooking. From the knowledge she shared with us, to the conversations, hospitality, and immersing us into the Moroccan culture, we cannot thank her enough. Chef Yasmina catered to our wants/needs and even had a gluten free/dairy free dessert for us. Truly such a special experience all around. We cannot wait to do something like this again!!


Excellent experience! Food was delicious.


What a treat! Yasmina welcomed us into her home for a lovely night of stories, techniques, and amazing food! We can't wait to bring back a larger group!


Our dinner with Chef Yasmina was absolutely fantastic! She took us on an enlightening tour of Moroccan culture, food, and stories all from her kitchen. It was a real treat to prepare a meal using her tagine, and we really hope we can join Yasmina for another meal soon!


Yasmina was the most gracious host and it was truly a magical experience and evening not to mention the food was incredibly delicious and so fun to cook together !


This was an unbelievable experience. Yasmina is a great chef and an amazing person. My wife and I loved every seconds and can't recommend her enough!!! We will be back.


Had a wonderful time with Yasmina. Great stories, wine, and food! Exactly what we were hoping for the experience to be.


This was the first time doing a private cooking class. Yasmina was amazing. It felt like we were a part of her family. We learned a lot about Moroccan culture. The food was delicious and definitely something we can make at home. Would highly recommend her.


Chef Yasmina is truly a rare soul on this Earth! She is wonderfully kind, open-hearted, and generous in letting us share her home and her native cooking. We learned so much from the wealth of knowledge she possesses and had so much fun with her bohemian vibes - talking to her is inspirational, refreshing, and nostalgic as she reminds you what is the most important thing about being human - connection! Beautifully exceptional experience. Thank you Yasmina, you're the best!


The moment we met, there was an immediate feeling of warmth. Yasmina is the most gracious of hosts, and her open conversation was incredibly refreshing. The food was fabulous- the afternoon was enjoyable learning the history of Morocco and listening to her share about her journeys. this experience will forever be seeded in our hearts and the memories from that day will be one of the best. I will be sharing this gift to others and will pay it forward.


We had a great time learning to make crepes and tea with Yasmina! Thank you for welcoming us and sharing your knowledge.


My wife and I had the most wonderful time last night with Yasmina. From the second we walked into her home we felt like we were at an old friends house. It is a truly warm and inviting place. Yasmina is a wonderful chef who's food was just outstanding, but almost more important was Yasmina herself. She is just a delight to talk with, if we could have we would have stayed way into the night talking and eating with her. We both highly recommend a night at Yasmina's!


We had a blast cooking with Chef Yasmina! She brought her talent, great fun energy and Morccan culinary traditions to our house in the Hollywood Hills. We learned to make Moroccan orange blossom crepes with honey butter syrup, traditional mint tea and delicious fresh Moroccan bread. My daughter, her friend and I promptly ate the delicious food as fast as we made it. We're looking forward to learning more about Moroccan cuisine with Chef Yasmina. Thank you and Five Stars!


Words cannot express how delighted my wife and I were with Chef Yasmina's Casablanca Moroccan cuisine! Do not miss out on this experience! Thank you Chef!


Thank you so much for sharing our anniversary with us. The food was amazing and you were very pleasant to be around. Thank you for our intro to Moroccan culture.


My girlfriend and I took Chef Yasmina's course together, and we had a perfect time! We've learned a lot, enjoyed an amazing meal at her beautiful house. Would definitely recommend again. Thank you!


We booked this cooking class for a business partner in Los Angeles and they had a fantastic time!


Chef Yasmina's Moroccan class was so authentic, full of fragrant dishes. We felt like we had a visit in a far away land with the tastes of Morocco.


We had a great time with Chef Yasmina. The food was just as great as her company and hospitality. Thank you for such a great experience!!


Yasmina is wonderful, energetic, very knowledgeable and just fun to be around. She has plenty to teach cooks of any level- GREAT experience!!!


Yasmina is awesome


I cannot say enough amazing things about this sweet woman, Chef Yasmina!!!! Do not miss out on such a meaningful class, recipes passed down from her grandmother & rich stories of family & life. Our bellys & hearts were welcomed with kindness & filled with sweetness :) the scent of orange blossom will always remind me of this amazing class & time spent together. Thank you Yasmina!!!!


We had Chef Yasmina's meatball drop-off menu (a slight modification of this menu) and really liked it. She arrived with the food, set it up quickly and let us enjoy every piece of it. We had it for a private event but I can recommend her catering services also for corporate lunches or cocktail parties. Although I'm not a meatball fan, her meatballs were delicious!


Great experience!


Yasmina was a great teacher, going above and beyond to answer our questions. She even showed us how to preserve lemons. The food we made was delicious and we quickly told all our friends about out experience and recommended Yasmina right away. I can't wait to go back!


Chef Yasmina was fantastic me and my GF had a wonderful time her home was very inviting and she made it very easy to learn I would definitely recommend her to anyone


Chef Yasmina was absolutely wonderful! We had a romantic Moroccan dinner for two and it couldn't have been more delightful. Her amazing energy and spirit elevates the experience. The food itself is as authentic as you can get (the Chef was born and raised in Morocco), delicious, full-flavored and healthy. If you want a memorable dinning experience I cannot recommend her highly enough!


Chef Yasmina is amazing! My husband and I loved our vegetarian cooking class. Her home is warm and welcoming -- just like her. The Moroccan vegetarian food we prepared was delicious and simple. I can't wait to make the dishes at home. I highly recommend Chef Yasmina to anyone who is looking for a fun cooking class in Los Angeles with a great learning experience and plan to take more classes with her.
Other Cooking Class Experiences you may like
$ 95 Per person
all-inclusive: 3-hour class, 3-course meal and taxes.
---
This cooking class does not have any dates.
OR
Find similar experiences:
Can be used for any experience or cookware
Meet your chef
---
Born in Rabat and raised in Casablanca, I was surrounded by beautiful smells and great food. Everyday was a celebration of flavors in my house. My mother and grandmothers were amazing cooks and inspired me to learn and develop a love for cooking and hosting. Since moving to America, I have been apart of "Beau Monde" in Philadelphia to "La Creperie" in Chicago. I have started my own business of creating beautiful, healthy Moroccan food with a California twist. I hope to share it with you!
Flexible booking: Cancel or reschedule this event's reservation for free up to 48 hours before the event.
This experience is not refundable as it includes a meal kit.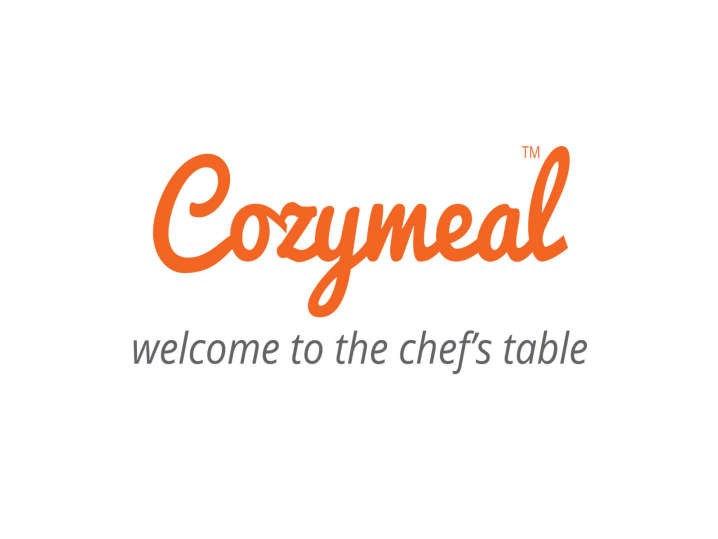 This website uses cookies to enhance user experience and to analyze performance and traffic on our website.
We also share information about your use of our site with our social media, advertising and analytics partners.
This website uses cookies to enhance user experience and to analyze performance and traffic on our website. We also share information about your use of our site with our social media, advertising and analytics partners.
Accept