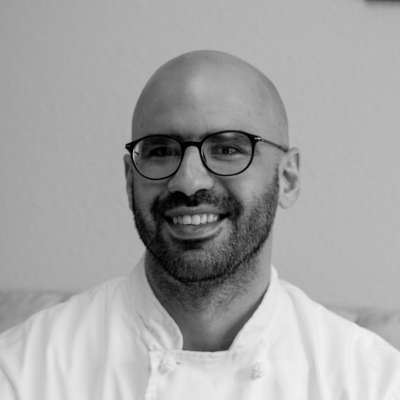 Chef Kareem
Verified chef
(32 reviews)
When Chef Kareem realized that his banking career was not his real passion, he pivoted to focus on what he truly has a talent and love for — getting creative in the kitchen! With many years of cooking and catering experience under his belt, Chef Kareem is ready to share his knowledge in an informative and entertaining environment. From searing the perfect steak to rolling fresh pasta, take a class with him to learn fresh techniques!
Cozymeal guest reviews for Chef Kareem

Caleb
31 Mar 2020
This class was amazing. My wife and I learned so much. Chef Kareem is an excellent teacher and chef. In this class we learned basic tequniques such how to cut onions , tomatoes, and garlic and how to cook the best scrambled eggs and breakfast potatoes. This class is a must because you will have an amazing time and learn so much.

Naomi
22 Mar 2020
Chef Kareem taught my stepson and me how to make the most delicious steaks, sides and dessert. He shared some great tips and tricks to get the best flavor from the meat, made sure we knew what was needed to replicate this at home, and did everything with enthusiasm and a great sense of humor. My stepson is 10 and he was so proud of what he achieved with Chef Kareem's guidance. It has given him an enthusiasm to explore more foods and flavors. We will take another class with him as soon as possible! Such a wonderful experience - thank you, Kareem!

Janice
14 Mar 2020
Chef Kareem was great and we had a blast. The food was deli from start to finish!!!