Private Chef - Exquisite Weekend Brunch
Private Chef - Exquisite Weekend Brunch
56 reviews
56 reviews
Enjoy a three-course menu prepared by Chef Kareem that features an elegant, leisurely weekend brunch.
This private chef experience with Chef Kareem conveniently brings a luxurious brunch experience right to your home! Begin with beet-cured salmon on toast topped with pickled red onions and avocado whip. Next, enjoy hash made with roasted sweet potatoes and savory lamb topped with a sunny side up egg, and bananas Foster with caramelized sugar and rum sauce, and vanilla ice cream.

Guests are welcome to provide wine and beer to accompany the menu, and may request pairing recommendations from the chef upon booking.
Beet Cured Salmon
With avocado whip and pickled red onions on whole wheat toast
Lamb and Sweet Potato Hash
With a sunny side up egg
Bananas Foster
With vanilla bean ice cream
Most dietary restrictions can be accommodated if noted prior to the event. Please mention this in the message field when you submit your booking request as adjustments cannot be made during the event.
Minimum Guests

2

Maximum Guests

30

Meal Courses

3

Event Duration

2 hours

Chef Arrival Time

1 hour prior to the selected serving time
---
What's included
The ingredients
The cooking
The service
The washing up
Reviews guests left for other experiences with Chef Kareem


Craig Weitzman
24 Aug 2022
Chef Kareem was informative and so fun to learn from! My wife and I had a great time and learned some fun recipes and tips for using our cast iron pan. We highly recommend Chef Kareem!!!


Outstanding experience learning how to cook with cast iron pans. Chef Kareem is a very good teacher. He keeps the class interesting, fun and entertaining.


I did not expect to have so much fun. Kareem is fun and funny and knew how to explain, what seemed like an impossible task, to a total culinary dummy like me.


Chef Kareem is awesome! Great class and really fun experience!


This was our first time to try something like this and we enjoyed it so much! Chef Kareem is very knowledgeable and answered all of our questions about cooking. He is entertaining, and the food was phenomenal. Looking forward to booking another class soon!


Such a fun, educational class with phenom. dishes made by chef Kareem. We will be back!


Kareem is the best!


Awesome experience and amazing food!


David Voelkel
03 Jan 2022
I loved the entire experience and plan on going back. Chef Kareem was very personable and couldn't of gone better.


Awesome time with an awesome chef!


I had a blast!! Chef Kareem's home is clean, cozy, with a fun atmosphere. It was great to meet new people and share a meal with a great group of Austinites. I felt so welcome and had an amazing experience seeing Chef in his element. I will absolutely be doing this again and look forward to more meals to share. The mediterranean meal was out of this WORLD good!!!! Highly recommend. Thank you, Chef!


Kareem is funny and passionate about his trade and sharing his knowledge, so the class was a blast. And of course, he's an excellent chef! He'll go out of his way to make everyone feel comfortable and adapt any ingredients as necessary per dietary restrictions -- and it's still absolutely scrumptious! Can't recommend the class and learning from Chef Kareem enough!


Chef Kareem is a gifted and charming teacher who multitasked with ease while preparing a lovely meal that looked fantastic and tasted even better. I highly recommend this class. The food was phenomenal and the small group 'in house' setting not only showed how the scrumptious food could be prepared in a normal - non commercial kitchen, but allowed for relaxed conversation among 'new friends'. It was a wonderful evening and honestly one of the best cooking classes I've ever had the pleasure of attending.


Amazing experience! Chef Kareem was incredibly knowledgeable. He did a great job of answering everyone's questions both about the food preparation and about cooking skills in general. The food was all delicious. Overall, a delightful evening!


Chef Kareem was so fun and great to watch and cook with! He was very thorough and easy to follow for the recipes shown, and we will be trying to recreate our experience with him at home. I highly recommend Chef Kareem as your cozy meal chef.


Chef Kareem, What an amazing experience. You could not have been more engaging, polite and informative. Your class was delicious and delightful. Thank you so much!!


We had a fabulous time with Chef Kareem. As a family of foodies and cooks (including the college-aged kids), we loved adding to our Austin experience with knowledge we could bring home to extend the trip! Chef had lots of great cooking tips as well as recommendations for places to try in the area. He has an engaging style and such a fascinating story for how he came to cooking himself. The food was delicious and we all left feeling equipped to replicate the recipes ourselves. Would definitely take another class with Chef Kareem when we return to Austin. Highly recommended.


Kareem is a real pro. Amazing tastes and perfect hospitality


Our cooking class with Chef Kareem was an insightful and fun experience. He was so welcoming throughout the evening while also teaching us various cooking and knife techniques. The food we made was delicious and we truly had an amazing time. I would gladly recommend taking a class with Chef Kareem and we will definitely be taking a class again with him in the future.


Kareem's brisket BBQ class was fun, engaging, and absolutely delicious!! We had such a great time and it was definitely a highlight of our trip!!


Couldn't have asked for a better experience. The food was incredible, the instruction was detailed, and Chef Kareem was amazing. Highly recommend.


Excellent knowledge, personable, and the class was easy to learn. We have carried the knowledge and tried to duplicate it already. The first try was perfect but it ended up pretty good still.


Excellent knowledge, great personality. We had a lot of fun!


Hello , we really enjoyed our experience with chef Kareem ,He was very clean always washing his hands ,and answering all our questions. We will differently call on him again in-the future .


This was our first experience & we had a great time! The food was great & Kareem was a great & educational teacher. We will definitely no this again.


This class was amazing. My wife and I learned so much. Chef Kareem is an excellent teacher and chef. In this class we learned basic tequniques such how to cut onions , tomatoes, and garlic and how to cook the best scrambled eggs and breakfast potatoes. This class is a must because you will have an amazing time and learn so much.


Chef Kareem was great and we had a blast. The food was deli from start to finish!!!


I would like to give this funny, organized, fabulous human, chef seven stars but five is all you offer.


We had a blast with Chef Kareem! He taught us how to make the perfect steak along with some other delicious recipes. But best of all we learned some awesome cooking tips that will be super helpful in the future! His kitchen was neat and very clean. And there was a very welcoming environment. 10/10 would recommend.


Kareem is so great. Fun to learn from and made the experience worth it. He is super welcoming and funny. The food was outstanding and now I can truly say I can cook a steak :) I will definitely be coming back to learn from Kareem!!


I surprised my girlfriend with Kareem's "How to cook the perfect steak" class for Valentine's weekend. The experience and food definitely exceeded our expectations. Kareem carefully explained each process and answered any questions we had. His bubbly personality and sense of humor made us feel at home. I would highly recommend Kareem's cooking class to anyone.


Chef Kareem was amazing! Very welcoming, easy to follow, and just an overall GREAT experience. Highly recommend!


Chef Kareem was amazing , This was my wife's and I first cooking class and we had a wonderful time. Chef Kareem is very professional, knowledgeable, friendly and very hospitable. We learned so much and look forward to signing up for another class with Chef Kareem.


My wife and I had the most amazing time at this class! Chef Kareem is not only an amazing chef but he's also an incredible teacher. He's extremely personable, knowledgeable and so much fun. The steaks turned out amazing as well as the garlic mashed potatoes and the cookie. I would recommend this class to anyone who enjoys a good steak (and already have)! It was a fantastic afternoon.


Chef Kareem is a great teacher! His kitchen is lovely, and even though we had a million questions, he had an answer to each of them. This steak cooking class was a great experience, we learnt a lot an ate amazing food! The mashed potato was sooooo good. Even better the dessert. We got much more confident in steak cooking. If you're still thinking, just give it a go!


Chef Kareem was great! Very Very knowledgeable and showed us a lot of great skills. The food was also delicious! Thank you for a wonderful time!


Our experience with Chef Kareem was hands down A Great Time! He made sure we were comfortable, super friendly, very knowledgeable! The food was excellent! Dessert was lord to darn Delicious!! The laughs, The great Conversation, Our Perfect Date! We'd highly recommend his class to everyone! Thank you again Chef Well See Ya Again Soon!!


Our steak cooking class was fantastic. Kareem is an amazing cook who really knows what he's doing, He taught us a ton and we ate some of the best steak we have ever had. Would highly recommend.


My family had an absolutely wonderful time at this class. The food was beyond delicious and Chef Kareem was so friendly, knowledgeable, and he made this family event so much fun! We will be keeping these recipes and techniques forever. Thank you Chef Kareem!


Chef Kareem was tremendous in his cooking, fellowship and information! He was a wonderful source of information and his cooking practices and directions led to the best steak we had ever eaten. We "rolled" out of the event, full of steak, garlic mashed potatoes and a tasty dessert!


My husband and I took this steak class and had so much fun and learned a lot from Chef Kareem! He is very knowledgeable and creates a fun environment! Our meal was delicious, thank you for making our first cooking class experience a good one!!


Chef Kareem was super knowledgeable and easy to talk to. What a wonderful afternoon!


Chef Kareem's class about cooking the perfect steak was such a fun and informative session! I was always wary of cooking my own steaks but feel a lot more confident after this class. He walked us through two techniques (grilling and pan searing/basting) with a lot of information about the cuts of meat, tips for how to know when it's ready and other things to keep in mind along the way. When we had the chance to try for ourselves we were amazed that we could cook such good steaks! He was really friendly and answered any questions we had. I definitely recommend for anyone looking for a fun afternoon!


OMG!! What an amazing experience with Chef Kareem! Trying something different, I booked a night of learning to cook fabulous steaks for my birthday. My kids and I arrived at Kareem's house and the fun began right away. Chef Kareem was very gracious and had an interesting background growing up in Egypt. The food preparation was great and we all learned much about choosing the right cut of meat and preparing steak in a skillet and grill. Awesome mashed potatoes and chocolate chip cookie/cake for dessert! The time flew by. I will definitely try this again. So fun! Paul


This was my first cozy meal experience and it was also Chef Kareem's first cozy meal group and I absolutely loved it. I thought my husband and I knew how to cook a good steak, but we were totally wrong! We really learned a lot of helpful ways on how to season and cook the perfect steak, as well as the perfect garlic mashed potatoes. I will definitely be cooking steak and potatoes a lot more and doing them Chef Kareem's style. He was super personable and friendly. He made cooking seem less intimidating and fun. My husband and I were super excited with our experience and would love to do it again.


Chef Kareem moved from Egypt to Austin just to study barbecue and how to prepare it. If that doesn't say all you need to know about his talents, I don't know what does. Chef Kareem is kind, open, and ready to answer any question you might have with a smile. He's also a great pasta maker and crafted one of the best Tiramisus I've ever had. He is a very well-rounded chef and will make even the most novice at-home cook feel at ease.
Reviews Chef Kareem received outside of Cozymeal


Kareem was amazing! He helped me plan out the most perfect catering experience for my best friends bachelorette party - he and his wonderful wife dropped off and set up all of the food. We had the most wonderful feast. I wish they lived in NY I would have them cater all of my parties !! Thank you so much for making our first Texas BBQ experience very memorable !!


We had an awesome experience! Kareem made our date night Spectacular! I will be recommending him to friends and family!


Great experience!! I learned a ton and look forward to continuing to work together to learn more.


Kareem displayed all type of chef knifes, how to use them properly and for which type of food they would used for. He demonstrated proper knife usage in various ways to cut different vegetables. Kareem assisted my daughter & grand daughter in their use of different vegetable cuts with the appropriate knifes. The soup was delicious and Kareem was extremely knowledgeable and helpful in assisting my grand daughter with her knife cutting skills. Plans were made for the next cooking class. It was agreed upon to make a pasta with a special tomato sauce. I'm sure anyone who hires Kareem won't be disappointed with his class.


Kareem was a fantastic teacher – we had a fun girls' night learning to make pasta. Highly recommend!


Kareem was awesome. He taught our group knife skills, how to chop an onion, how to make bolognese sauce, fresh mozzarella, and pasta. It was delicious and a great experience!


Kareem is great! He found the perfect balance between teaching and letting us devolve into our own conversations when appropriate (there were quite a few of us). The food was delicious and I learned at least 3 things that made me go 'ooooooooooooooooohh'. Thank you Kareem! :)


Kareem was wonderfully instructive, kind, and patient with our group of girls at a bachelorette party. Kareem is so knowledgeable and entertained all of our questions. He went with the flow, adapted well to a new kitchen, and taught even the seasoned cooks among us new tricks. Highly recommend for any event!


Kareem taught a group of 8 women some knife skills, how to make fresh mozzarella, and making fresh pasta. He had extensive handouts to make sure that we'd be able to do the activities on our own after the class. He was very kind and patient, letting each person roll their own pasta. The food was great and we enjoyed his gentle personality.


Communication was easy with quick response time. Food arrived on time and was absolutely delicious. We've already booked for another event and will continue to do so. Must book — you won't regret it!
Meet your chef
---
When Chef Kareem realized that his banking career was not his real passion, he pivoted to focus on what he truly has a talent and love for — getting creative in the kitchen! With many years of cooking and catering experience under his belt, Chef Kareem is ready to share his knowledge in an informative and entertaining environment. From searing the perfect steak to rolling fresh pasta, take a class with him to learn fresh techniques.
Chef Kareem will travel to guests within Austin for this experience.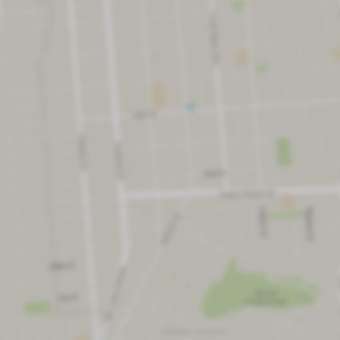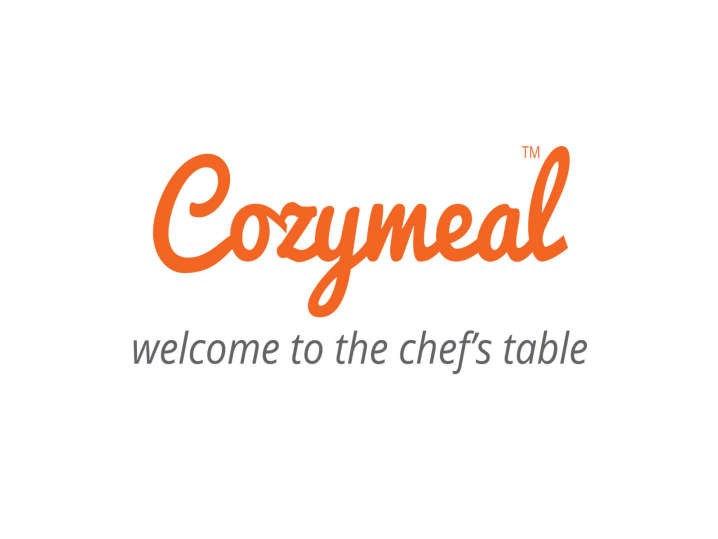 This website uses cookies to enhance user experience and to analyze performance and traffic on our website.
We also share information about your use of our site with our social media, advertising and analytics partners.
This website uses cookies to enhance user experience and to analyze performance and traffic on our website. We also share information about your use of our site with our social media, advertising and analytics partners.
Accept