The Latest on the Sriracha Shortage of 2023
If you're a spicy condiment enthusiast, chances are you've noticed the Sriracha shortage that's been plaguing the aisles of your grocery store recently. You might remember that there was a similar shortage during the pandemic because of supply chain issues. Unfortunately, the Sriracha hot sauce shortage is back for the foreseeable future. We have the latest on the Sriracha shortage as well as some Sriracha substitutes to tide you over until the Sriracha shortage ends.
Jump to Section
Gourmet Cooking Classes Near You
Take your culinary skills to new levels with guidance from five-star chefs.
Why Is There a Sriracha Sauce Shortage?
The main culprit is issues with the supply chain.
Like many other products across different industries, supply lines became difficult to manage during the COVID-19 pandemic. Huy Fong, Inc., the producer of the famous Sriracha sauce, suffered from these difficulties, too. In the fall of 2022, they were able to resume production at a fairly normal pace. Many thought the worst of the Sriracha shortage was over.
The latest news on the shortage is that there are still some lingering supply chain issues affecting the Sriracha makers. The largest problem is the drought conditions in Mexico that are making chili peppers difficult to come by. Consumers are feeling the consequences of these conditions, as Sriracha is out of stock at brick-and-mortar retailers and online stores, often with comments that the suppliers do not know when the item will be restocked.
How Long Will the Sriracha Shortage Last?
Because the Sriracha shortage is based primarily on drought conditions, there's really no way to tell when the shortage will end. Even the supplier, Huy Fong Inc., isn't certain when they will be able to resume making the sauce at their full capacity. But while the Sriracha hot sauce shortage continues, we have gathered a few substitutes to help you through until your favorite sauce is back on the shelves.
Sriracha Substitutes to Ease Your Pain in the Meantime
1. Homemade Hot Sauce
Srirarcha itself doesn't have that many complicated ingredients, and it can be replicated at home fairly easily with the right peppers and a food processor. Sriracha ranks around 1,000 to 2,500 on the Scoville Heat Scale, a scale used for measuring spiciness of food. You can replicate the taste or make your homemade sauce spicier by changing up the type and amount of chili peppers and other ingredients.
Try out this recipe for chili oil that incorporates fiery Thai chili peppers. It's a fast, easy sauce that doesn't even require a food processor.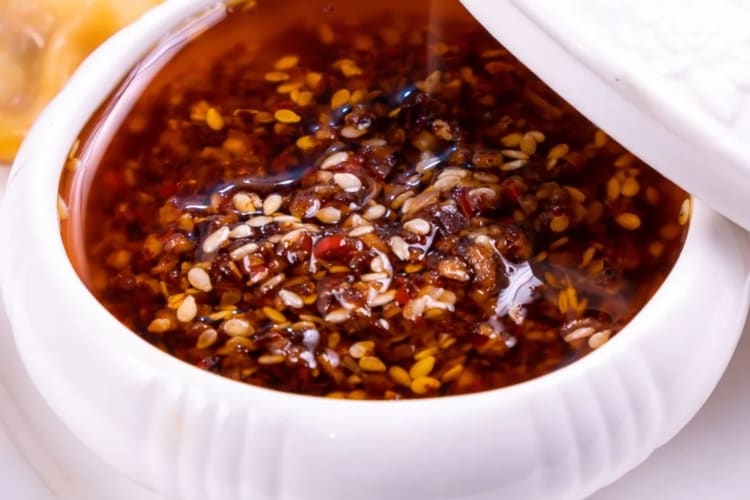 2. Traditional Hot Sauces
Though traditional hot sauces might not have the same exact flavor profile as Sriracha, they still add heat to your favorite dishes. Try classics like Tabasco, Tapatio or Louisiana Hot Sauce. All of these have different ranges of spice. Tabasco, for example, begins at 2,500 on the Scoville scale and ranges up to 5,000 for different varieties of sauce. These three traditional condiments are a good way to add even more heat than Sriracha would bring.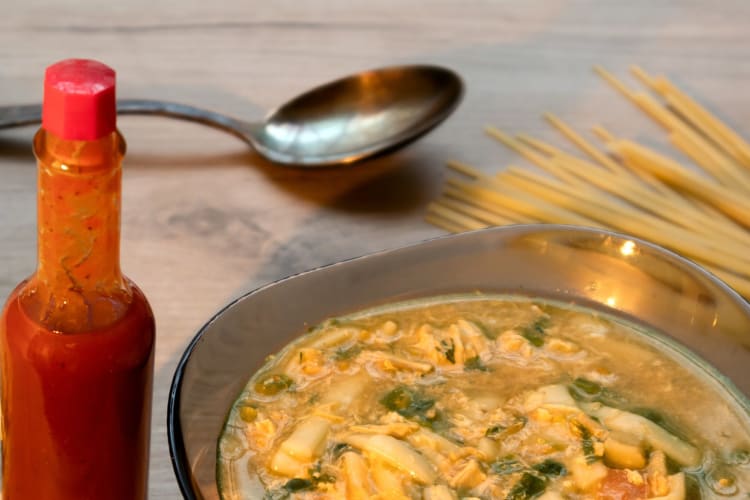 3. Carrot Pepper Hot Sauce
Splash Café in Pismo Beach, California have been famous for clam chowder almost since 1991, but it's their Carrot Pepper Hot Sauce you'll be interested in if you're looking to fill the gap in the Sriracha sauce shortage. This bright orange blend of Bulgarian carrot peppers and red serrano chiles is a medium hot sauce that begs to be drizzled on eggs, steak, clam chowder, tacos and anything else you want some flavor and heat on.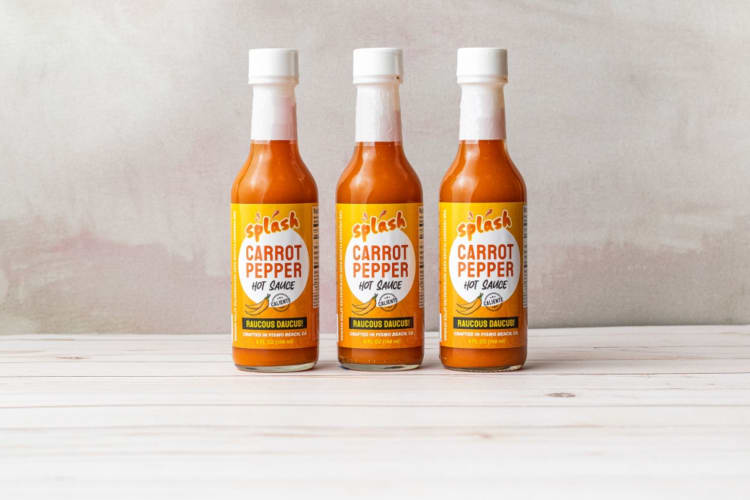 Join 200,000+ Culinary Enthusiasts
Exclusive deals, recipes, cookbooks, and our best tips for home cooks — free and straight to your inbox. PLUS: 500 Rewards Points.
We hope this brief update on the Sriracha shortage has given you new insight on when the shortage might end and what to do in the meantime. For even more ways to explore your favorite foods, check out other experiences happening on Cozymeal.