This Jello Shots Recipe Is How You Win Halloween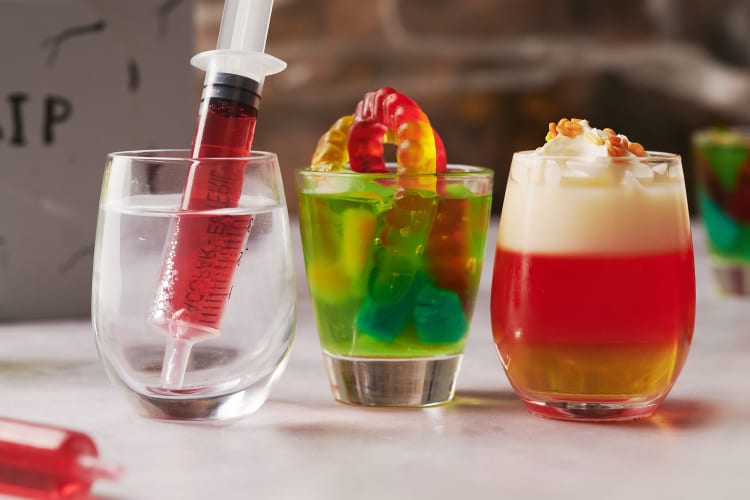 We've been thinking a lot about nostalgia this month at Cozymeal. (Nostalgia is huge right now, if you weren't aware.) Whether it's vinyl records, flip phones or straight-leg jeans, it seems everyone's grabbing up favorites from the past and getting cozy with the comfortable and familiar.
Recent research has found that food is a major inducer of nostalgia — the happy type of nostalgia, not the bittersweet kind — and we're not at all surprised. Everyone has that one food that takes them back to the good days. A bite of my mom's lemon meringue pie, her fall specialty, makes me feel giddy and eight years old again. For Giselle Park, our recipe developer, it's the taste of her mother's homemade Korean food and (like many millennials) 90's snacks like Gushers, Lunchables, Fruit by the Foot, Dunkaroos and Capri-Sun.
So with Halloween just around the corner, it was a no-brainer to fuse a childhood favorite, Jello, with a grown-up twist. Jello shots are already the grownup's way of reclaiming something we loved from childhood, and these Halloween Jello shots take it to the max. Hauntingly festive, entertaining and fun, these jiggly shots are truly delicious and eye-catching.
With spooky variations ranging from crawly gummy worms to sanguine syringes, they're sure to set the holiday mood for any gathering.
View Recipe: Halloween Jello Shots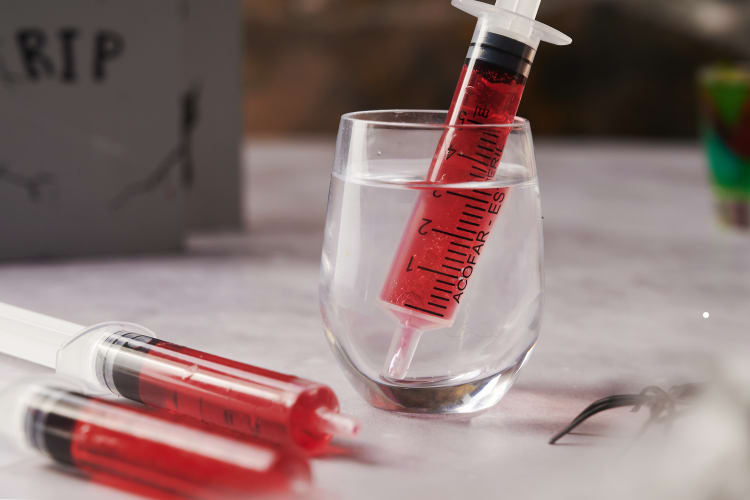 Join 200,000+ Culinary Enthusiasts
Exclusive deals, recipes, cookbooks, and our best tips for home cooks — free and straight to your inbox. PLUS: 500 Rewards Points.