The 10 Best Oat Flour Substitutes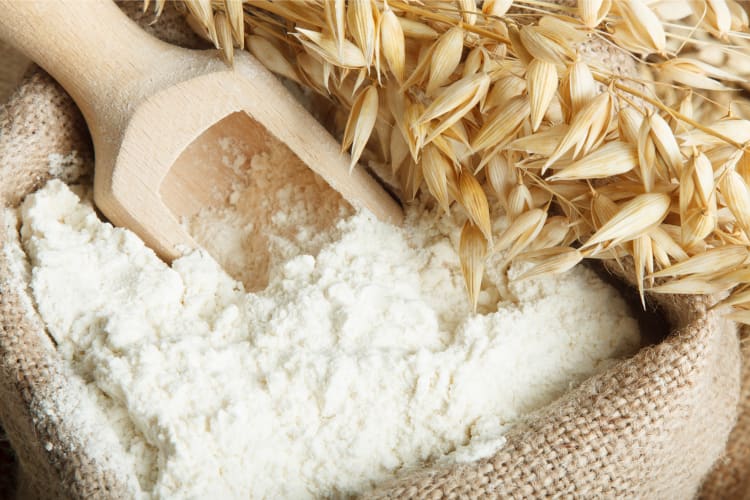 Oat flour substitutes may not be something you've ever worried about, but it never fails to be prepared. Say you found a great recipe and got the urge to bake. The eggs are already whisked and the oven is preheated before you realize you're missing a key ingredient — oat flour. Knowing your motivation may dwindle if you head to the store, your next best bet is to try to find a substitute that you have at home. Luckily, if your recipe calls for oat flour and you don't have any in the pantry, there are plenty of oat flour substitutes to choose from.
Oat flour is not only a great choice for gluten-free baking, it's also healthier than other flours. So what are the oat flour alternatives? If you're not gluten-sensitive, can you substitute regular flour for oat flour? The good news is that many good oat flour substitutes can be made from common staple ingredients, so don't turn that oven off just yet!
Jump to Section
Gourmet Cooking Classes Near You
Take your culinary skills to new levels with guidance from five-star chefs.
What Is Oat Flour?
Oat flour is exactly what you'd guess: finely ground rolled oats turned into flour. This means that you can empty that cardboard tub of Quaker oats, put them in your food processor and hit go. It's really that easy. In fact, when you start looking at oat flour substitutes, you might be shocked at how many different kinds of flours you can make simply by grinding up common pantry ingredients.
Oat flour contains more fiber and protein than all-purpose flour, so it's a healthier alternative. Oat flour is also a naturally gluten-free product ideal for baking. It imparts a subtle, nutty flavor compared to bleached white flour, which probably makes for a better finished product in most baking applications. If you don't typically keep it on hand, you'll need to know what you can sub for oat flour so that your baked goods are worth the work.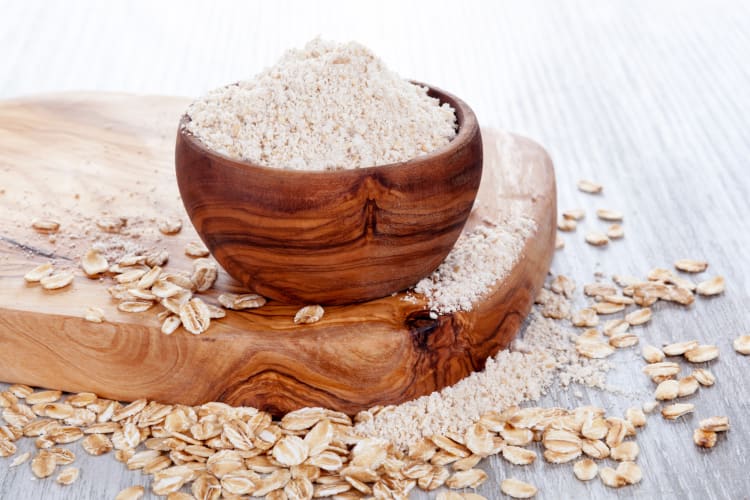 Purpose of Oat Flour in Baking and Cooking
Anyone who has made homemade cakes, muffins or cookies knows that flour is a key component. The type of flour you choose can have dramatic effects on the final outcome of baked goods. White flour tends to be lighter and will deliver fluffier results, while whole-grain flour tends to yield denser and more earthy-tasting treats. The challenge with many flours is that they contain gluten, so those who are gluten-sensitive or who just prefer not to consume gluten need to find alternatives.
New to gluten-free baking? It's a good idea to check out cooking classes near you to learn the basic concepts. In-person classes or online cooking classes are taught by professional pastry chefs who can teach you what pitfalls to avoid when using gluten-free ingredients.
Oat flour is one of the best gluten-free alternatives. It is light in texture and color, and while it may impart a slightly nutty flavor, it is unlikely to significantly change the final taste of your food. Oat flour is probably not something most of us keep on hand, so what can you sub for oat flour in a pinch?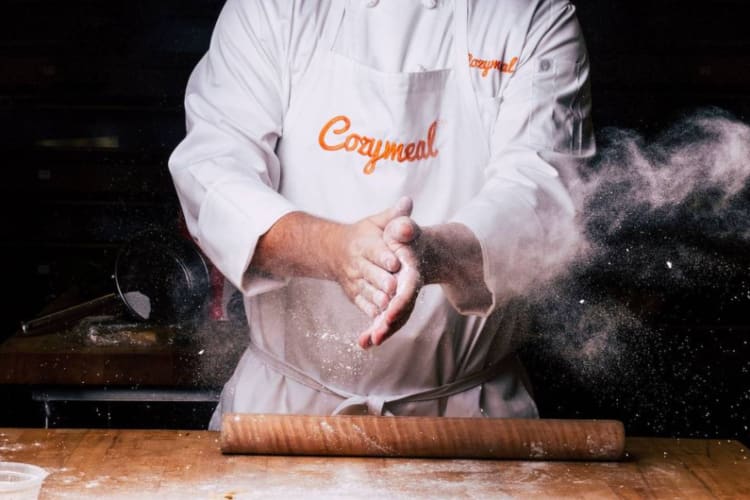 10 Oat Flour Substitutes
1. All-Purpose Flour
The oat flour substitute you will most likely have on hand is all-purpose flour. You can substitute ¾ cup of all-purpose flour for each cup of oat flour. The only downside of all-purpose flour is that it is made from wheat, and therefore not gluten-free for anyone with a sensitivity or intolerance to gluten.
Book an Online Cooking Class Today
Five-star chefs. Step-by-step coaching. Flexible menus. Come see what's cooking in a live online cooking class.
2. Bread Flour
Bread flour is one of the better oat flour substitutes if you are not gluten-sensitive. You can substitute 1:1, so it's ideal for baking purposes. Be aware that if your original recipe called for oat flour, it was probably intentional in order to harness that nutty flavor. Bread flour is very neutral in flavor, so it's a good oat flour replacement in recipes that have other key flavor ingredients like spices or chocolate.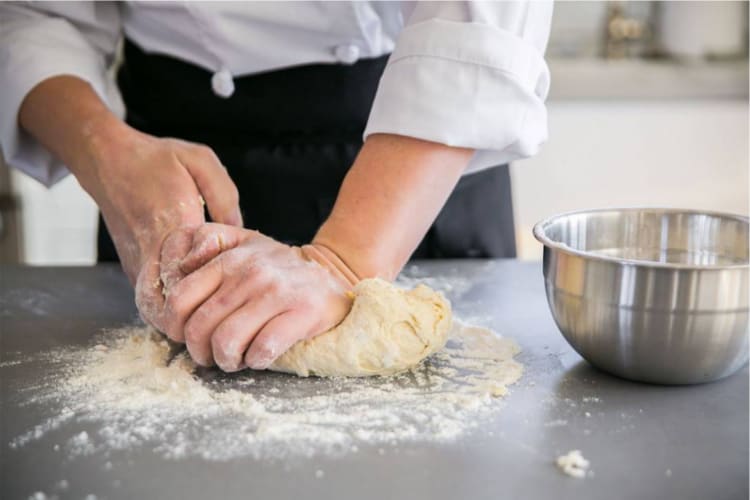 3. Whole Wheat Flour
Whole wheat flour is technically closer to oat flour than all-purpose flour in terms of texture. Whole wheat flour tends to have a distinctly noticeable grainy flavor, so keep that in mind when using this substitute. Start with ¾ cup for each whole cup of oat flour needed and adjust depending on how much liquid your recipe calls for.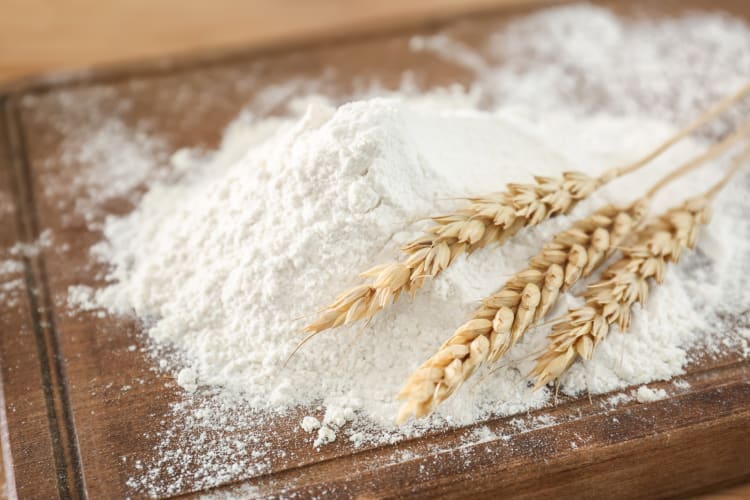 4. Rye Flour
Rye flour can be an oat flour substitute, and like bread flour, the substitution is 1:1. Just be aware that rye flour has a strong flavor, so use this as a last resort.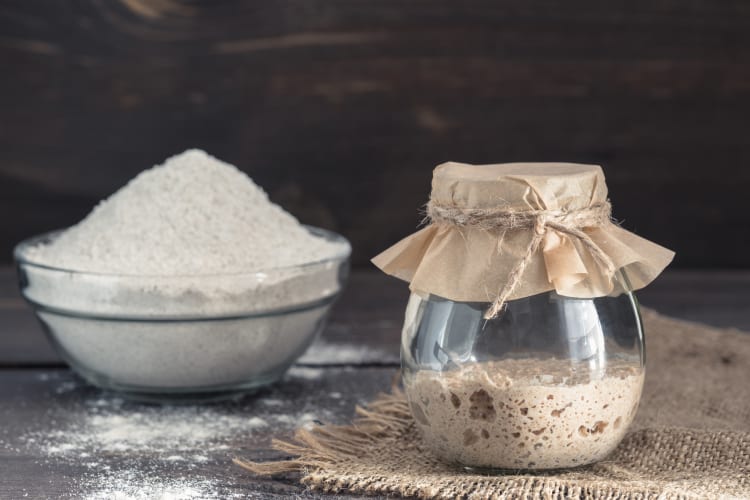 Gluten-Free Oat Flour Alternatives
5. DIY Oat Flour
The best oat flour replacement is to make your own. If you have rolled oats, just throw them in a food processor or Vitamix and whiz until finely ground. Voila! Now you have fresh oat flour. Be sure to use rolled oats and not oat groats or steel-cut oats, though. There's no substitute for the real thing.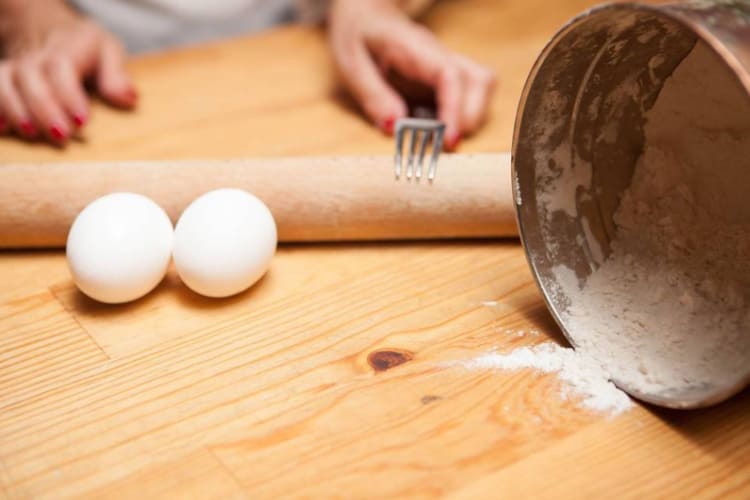 6. Almond Flour
Just as with oat flour, almond flour is made from finely ground almonds. You'll get even more of a nutty flavor if you sub almond for oat flour. Almond flour tends to absorb liquids more than oat flour, so start with ¾ cup substitution for each full cup and keep an eye on consistency.
Don't have almond flour but do have almonds? You know what to do.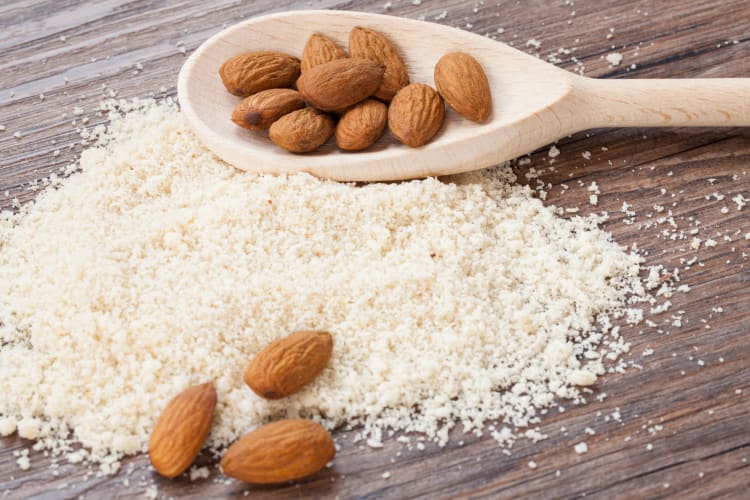 7. Buckwheat Flour
You might have bought this for homemade buckwheat pancakes but didn't use it all up. Flours can become rancid if they sit too long, so use up your buckwheat flour as an oat flour alternative. Buckwheat is high in protein and fiber, and despite the name, it's naturally gluten-free. Use equal amounts of buckwheat flour as your oat flour substitute.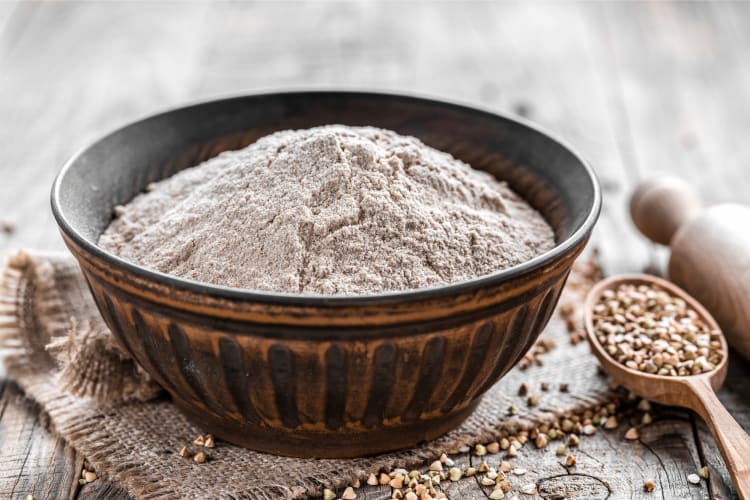 8. Rice Flour
You guessed it. Rice flour is finely ground rice. It comes in both white and brown varieties and makes a great gluten-free alternative to wheat flour. Rice flour is typically ground extremely fine, making it a great oat flour substitute for baking purposes. You'll also benefit from the iron and B vitamins in rice flour. Substitution is 1:1.
Book a Gourmet Cooking Class Now
Kick-start your culinary confidence with help from a world-class chef. See what's cooking in your city today.
9. Chickpea Flour
Chickpea flour is another oat flour substitute. Commonly used in Indian cuisine, chickpea flour is made by grinding up dried chickpeas (no, you can't whiz down a can from your pantry) and has a pleasantly nutty and sweet flavor. It's also very high in protein and fiber. Use ¾ cup for each cup of oat flour needed.
Because chickpea flour does have a stronger flavor than other oat flour substitutes, it may alter the final result, so keep that in mind when baking. Even if you don't use it as an oat flour alternative, it is still a product worth trying. With chickpea flour on hand, you can check out this chicken pakora recipe for a traditional Indian appetizer bursting with flavor.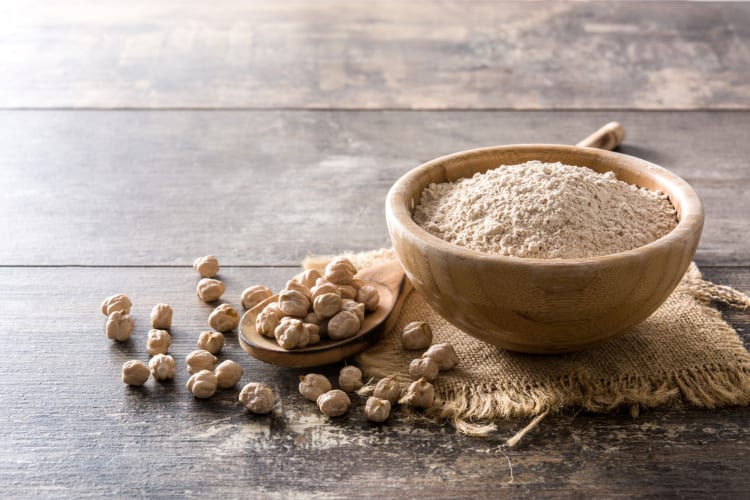 10. Cassava Flour
Cassava is a root vegetable similar to a potato that can also be made into flour. This is a good sub for oat flour in baked goods because of its light, slightly grainy texture. Cassava is also naturally gluten-free and can be substituted 1:1 for oat flour.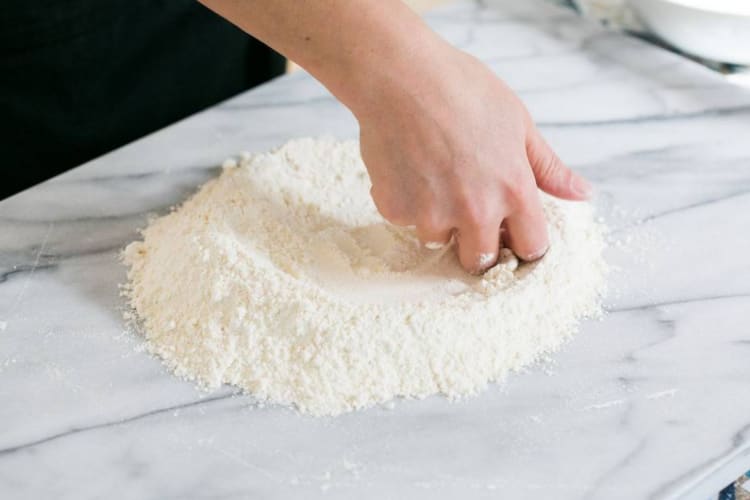 Join 200,000+ Culinary Enthusiasts
Exclusive deals, recipes, cookbooks, and our best tips for home cooks — free and straight to your inbox. PLUS: 500 Rewards Points.
Who knew that there were so many options when it comes to oat flour substitutes? And how surprising that you can make many of them at home! Making your own oat flour substitute is a great way to use up pantry items like oats, rice or nuts that can go bad over time. You might even find that your end results are more flavorful than the original.
For even more ways to explore your favorite foods, check out other experiences happening on Cozymeal.