How to Make Vinaigrette Dressings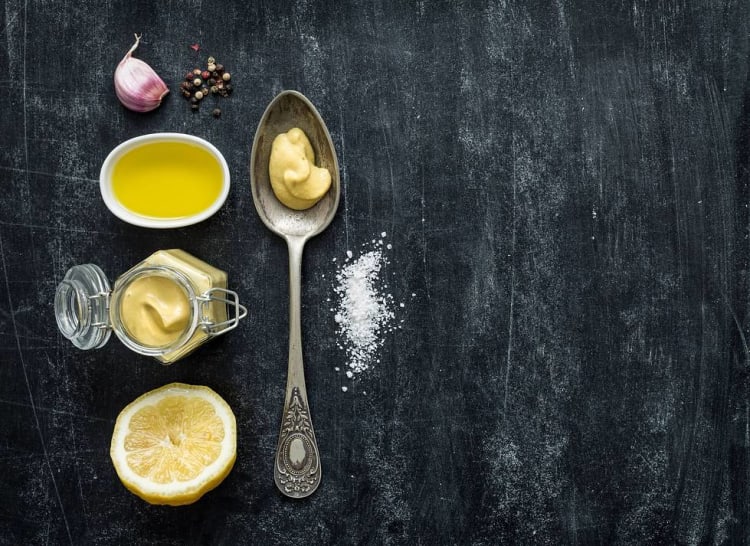 It's time to toss the goopy bottled stuff and open your mind to the world of homemade salad dressing — beginning with vinaigrette. Bracing, bright and acidic, a well-made vinaigrette dressing is a thing of beauty.
Watch our tutorial video below on how to make vinaigrette dressings and master this basic recipe. Then, scroll down for some fun customizations and tips to get you on your way to better and brighter salads!
Jump to Section
GET UP TO $50 IN COZYMEAL
CASH™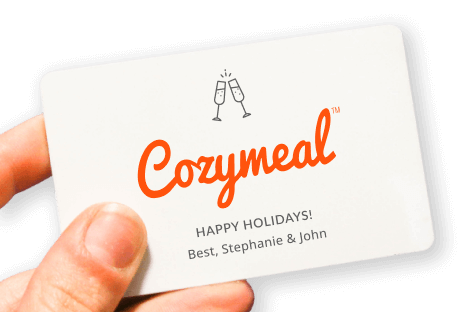 GET UP TO $50 IN COZYMEAL
CASH™
$100 or more, get $10 Cozymeal Cash™
$250 or more, get $25 Cozymeal Cash™
$500 or more, get $50 Cozymeal Cash™
How to Make Vinaigrette Dressings: Tutorial Video
How to Make Vinaigrette Dressings: Basic Vinaigrette Recipe
Follow this vinaigrette recipe from the video above for a simple and delicious versatile vinaigrette dressing:
Combine 1/4 cup apple cider vinegar and 1 teaspoon Dijon mustard in a small bowl.
Season with salt and pepper.
Slowly drizzle in 3/4 cup olive oil.
Whisk, whisk and whisk some more until emulsified.
Yes, it really is that easy. Now that you've got the basics down, here are a few ways to tailor your vinaigrette dressings to your tastes, preferences, and salads.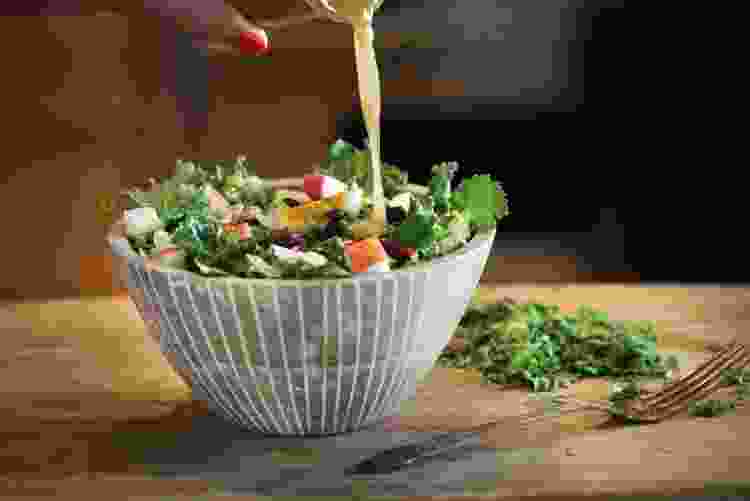 Gourmet Cooking Classes Near You

Take your culinary skills to new levels with guidance from five-star chefs.

Book Now
How to Make Vinaigrette Dressings: Customizations and Add-Ins
1. Choosing the right oil for vinaigrette dressings
The only rule is to choose a flavorful oil to make your vinaigrette dressing. This can be a top-of-the-line extra-virgin olive oil from a specialty shop, or just a mid-tier but tasty one that you always reach for. You can also use avocado oil, coconut oil, walnut oil or another oil that piques your interest or that's already in your pantry. It doesn't need to be particularly fancy — you just need to like it! You can also learn how to make infused olive oils yourself at home.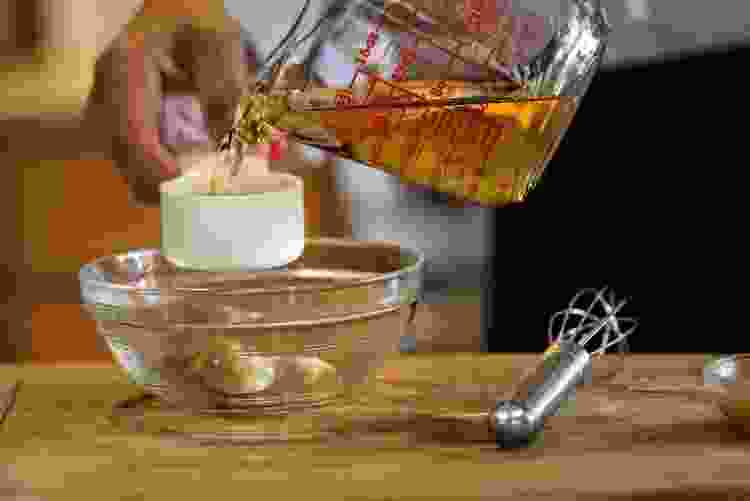 2. Choosing the right vinegar for vinaigrette dressings
Like oil, you'll want to pick a tasty vinegar you enjoy. Cider vinegar, red wine vinegar, white wine vinegar, rice vinegar and balsamic vinegar are all good places to start. You could also use fresh citrus juice, like lime or lemon. Don't be afraid to experiment with any different flavors of vinegar that you may come across. If you enjoy the flavor of the vinegar, chances are you will enjoy the vinaigrette.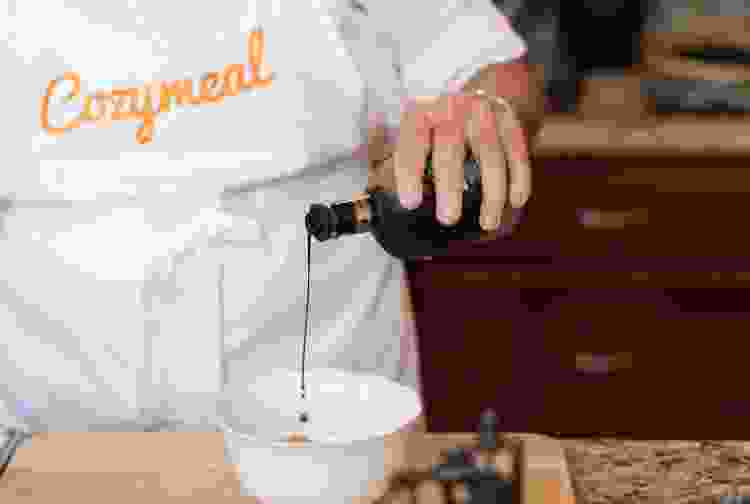 3. Choosing the seasonings for vinaigrette dressings
Once you've got your oil and vinegar choices locked in, start by adding some salt and pepper, which round out the vinaigrette. From there, you can amp up your dressing with herbs for brightness, different types of mustard for tanginess, garlic for pungency, honey for sweetness, etc. Trust your instincts! It's hard to make a wrong call when making vinaigrette dressings.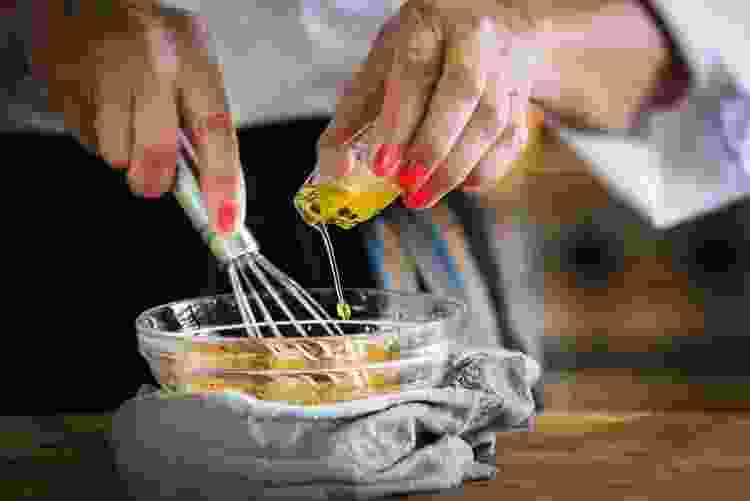 4. Choosing how to combine vinaigrette dressings
Once you've chosen the ingredients for your vinaigrette dressing, it's time to combine them. Oil and vinegar naturally separate into separate layers, so you have to choose how to bind them so that they evenly coat the salad. Combining oil and vinegar is known as an emulsion, and you can do this in one of three ways: whisk the vinaigrette in a bowl, shake it vigourously in a jar or toss it in the blender.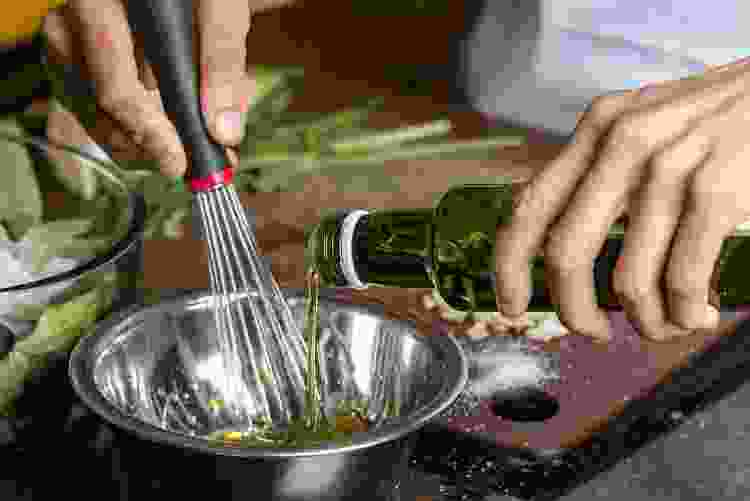 Join a Live Online Cooking Class Today
Your kitchen is now your own culinary classroom. Connect with chefs from around the world right from the comfort of home.
5. Toss!
Your homemade vinaigrette is now ready for your favorite salad. We recommend dressing a salad right before serving it to avoid soggy greens. Have leftover vinaigrette? Store it in a mason jar and keep it refrigerated for up to two weeks.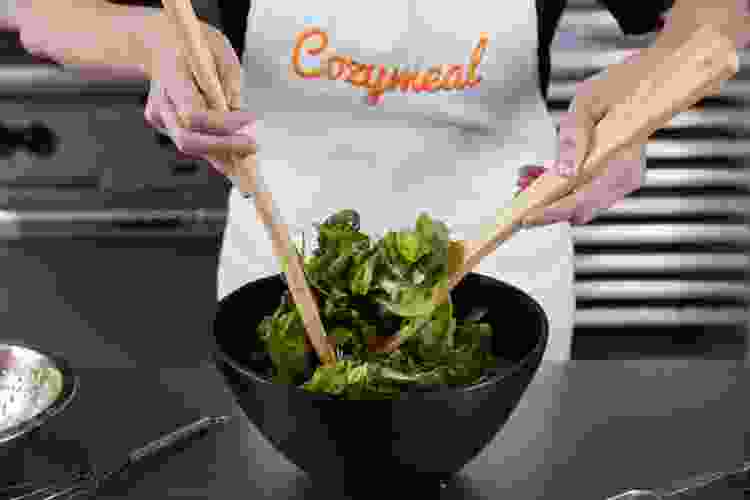 Join 200,000+ Culinary Enthusiasts
Exclusive deals, recipes, cookbooks, and our best tips for home cooks — free and straight to your inbox. PLUS: 500 Rewards Points.
Even though grocers stock their shelves with endless varieties of salad dressings, chances are you have the ingredients for a way better salad dressing right in your pantry. Making your own vinaigrette dressings can save you calories, unnecessary added sugar and sodium and a handful of unpronounceable ingredients. All you need is a few minutes and one simple formula to whip up delicious vinaigrette dressings that will actually have you craving salads!
Now that we've shown you how to make vinaigrette dressings with our tutorial video and basic recipe, which type of dressing are you most excited to try first?
For more tips on how to elevate your kitchen skills, check out culinary experiences happening on Cozymeal.