How to Make Infused Olive Oil at Home: Recipe Ideas, Storage Tips and More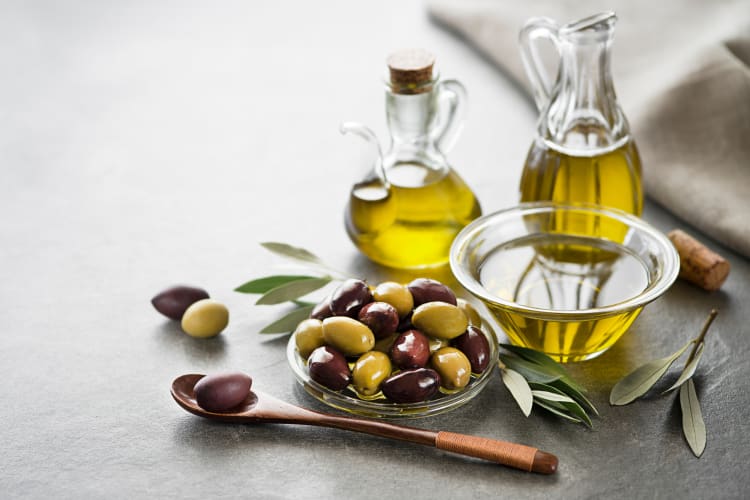 Next time you're at a specialty grocery store looking to splurge, opt to spring for something besides infused olive oil.
Yes, the sleek packaging glowing with an aura of sophistication makes them tempting purchases, and you think that maybe when people come over they will ooh and aah at your gourmet pantry. But it's just not worth it.
Why? For starters, flavors can mask defects, so it's hard to tell if the olive oil you're buying is actually any good. What's more, though, is that some infused olives oils are often home to cheap imitations rather than pure extracts.
This is why you're simply better off making infused olive oil at home.
Jump to Section
GET UP TO $50 IN COZYMEAL
CASH™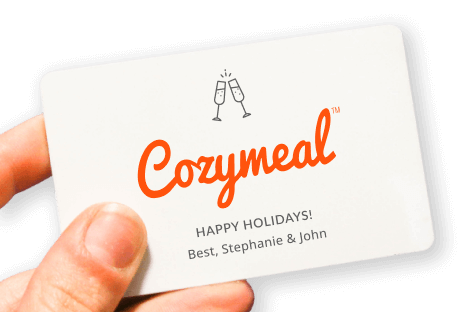 GET UP TO $50 IN COZYMEAL
CASH™
$100 or more, get $10 Cozymeal Cash™
$250 or more, get $25 Cozymeal Cash™
$500 or more, get $50 Cozymeal Cash™
An infused olive oil is the quickest way to elevate just about any dish that comes out of your kitchen. It's far less expensive to make your own and almost as easy as plunking down a credit card.
Here's how to make infused olive oil at home.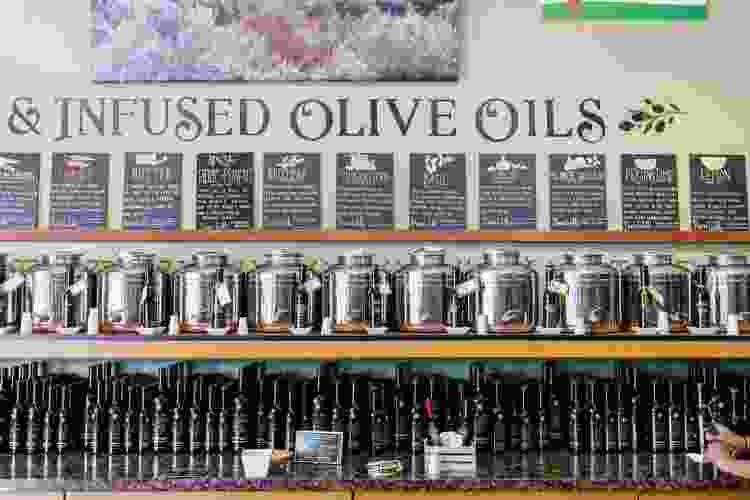 How to Make Infused Olive Oil at Home
Step 1: Choose the Olive Oil
The rule of thumb is to simply choose an olive oil you know and like. An olive oil that has a buttery, sweet flavor profile is best. Avoid olive oils that are grassy, herbaceous and bitter — while those are great on their own, they don't play as well with infused flavors. Also consider choosing a blended oil, rather than a single-origin oil. Not only are blends less expensive, they are less assertive and more neutral tasting.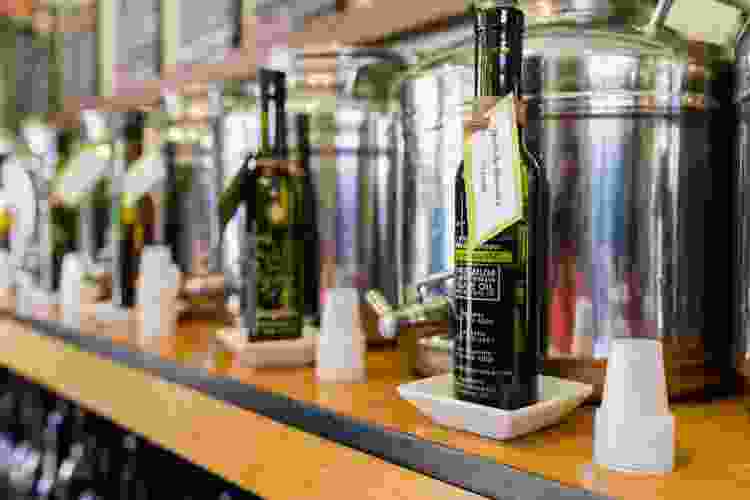 Gourmet Cooking Classes Near You

Take your culinary skills to new levels with guidance from five-star chefs.

Book Now
Step 2: Pick Your Infusion Method
The sky's the limit when it comes to how to flavor your oil, but there are two methods to stick to when infusing olive oil at home depending on the ingredients you're working with.
The Cold-Infusion Method
This works well for fresh ingredients, especially tender, delicate ones, like parsley and basil. To cold-infuse olive oil, use a food processor to pulverize your ingredient of choice, then mix it with the olive oil. Once the two have fully incorporated, strain out the solids, and voilà! Keep in mind that cold-infused olive oil must be refrigerated and will last for about a week or so, so plan accordingly.
The Heated-Infusion Method
Use this method for hardier, sturdier ingredients, like woody herbs (rosemary, thyme and sage), and for dried items like peppers. Slowly and gently heat the oil no higher than 150 °F — any more, and it will start to cook and change the olive oil's flavor profile. Add the ingredients after the oil has been removed from the heat and let it steep in a covered container. This doesn't have to be refrigerated, but know that the longer the oil sits with the ingredients, the stronger the flavor will be.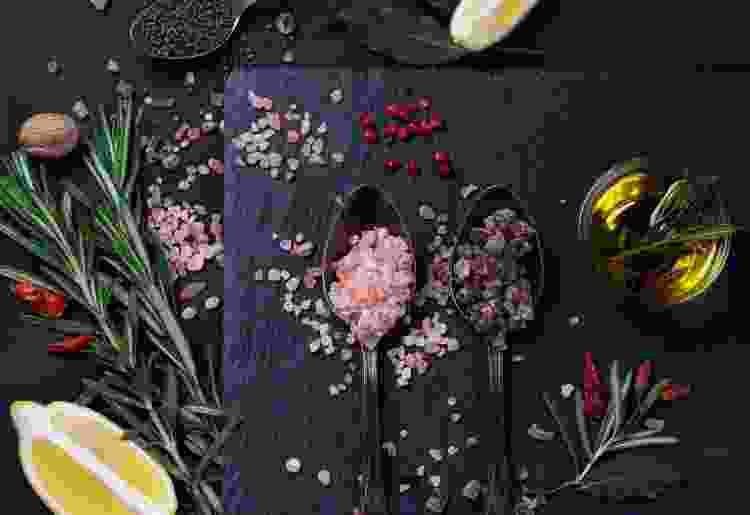 Book an Online Cooking Class Now
Ready to perfect your homemade pasta, paella or pad thai? Join a world-class chef from the comfort of your kitchen.
Step 3: Bottle It Up
When the olive oil is ready, use a funnel to transfer it to a glass bottle. You can do this immediately for cold-infusions, but remember to keep the bottle in the fridge. You can also transfer heated oils along with the infusing ingredients to bottles after they have fully cooled. The olive oil acts as a preserving agent, so the ingredients won't go bad whilst working all their magical infusing magic.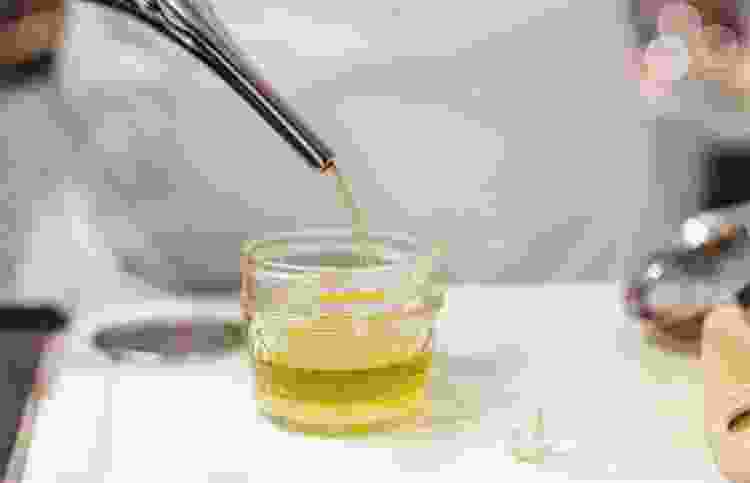 Uses for Infused Olive Oil
Now that you've got it, how do you flaunt it?
Make a homemade vinaigrette dressing on a foundation of infused olive oil and you'll be on your way to better and brighter salads you'll actually crave.

Drizzle a little infused olive oil over a bowl of soup just before serving to give it an added richness.

Finish a hearty helping of risotto or a simple pasta dish with infused olive oil just to gild the lily.

Pour a little infused olive oil on a plate next to crusty bread when dinner is light and you want something unfussy to round out the meal.

Drizzle infused olive oil over scrambled, fried or poached eggs for a more luxurious breakfast.

Finish a simple piece of grilled fish, chicken, steak or vegetables with infused olive oil and forgo elaborate sauces.

Pour your homemade infused olive oil in a pretty bottle, wrap it up nicely and give it as a gift!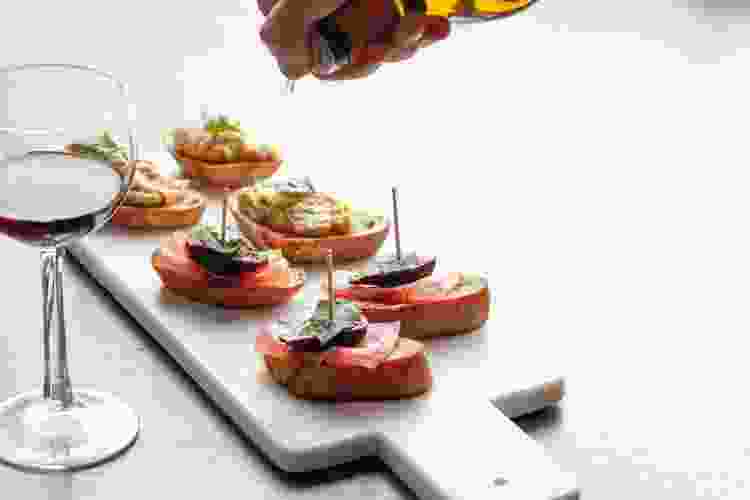 Infused Olive Oil Recipes
As aforementioned, the sky's the limit when it comes to choosing your infusing agents. If you need a little inspiration, here are five foundational recipes for infused olive oil to get you started:
1. How to Infuse Olive Oil With Rosemary
Rosemary will give your olive oil a beautiful deep green appearance, a piney aroma and a pungent, earthy flavor. This recipe from Thrifty Northwest Mom adds an elegant finishing touch to many savory dishes, like grilled lamb, roasted chicken and potatoes, toasty focaccia and even popcorn!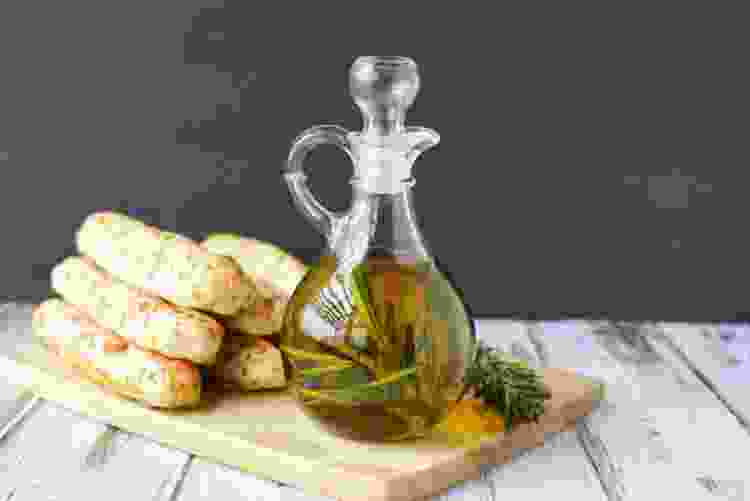 2. How to Infuse Olive Oil With Lemon
For a bright, vivacious condiment full of pure citrus flavor that's dynamic enough to be used on sweet and savory dishes, try infusing olive oil with lemon. This recipe from Sidewalk Shoes is light, refreshing and vibrant.
3. How to Infuse Olive Oil With Garlic
It's time to skip the overpriced bottles at the grocery store and make your own garlic-infused olive oil with this recipe from Epicurious. Have it on hand for recipes calling for garlic and, of course, for dipping in bread.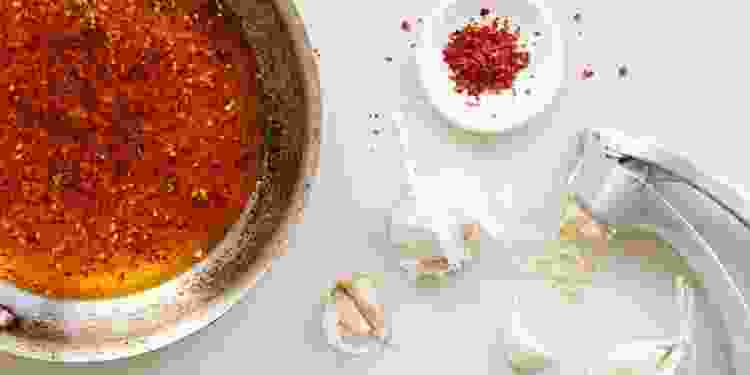 Book a Gourmet Cooking Class Now
Kick-start your culinary confidence with help from a world-class chef. See what's cooking in your city today.
4. How to Infuse Olive Oil With Chiles
Add a fiery burst of bold, spicy flavor to your favorite dishes with this recipe from The Spruce Eats. Spiked with the complex heat from chili peppers, this spirited infused olive oil adds vibrant flavor to pizza, tossed with pasta, drizzled on sautéed vegetables and to an array of stir frys.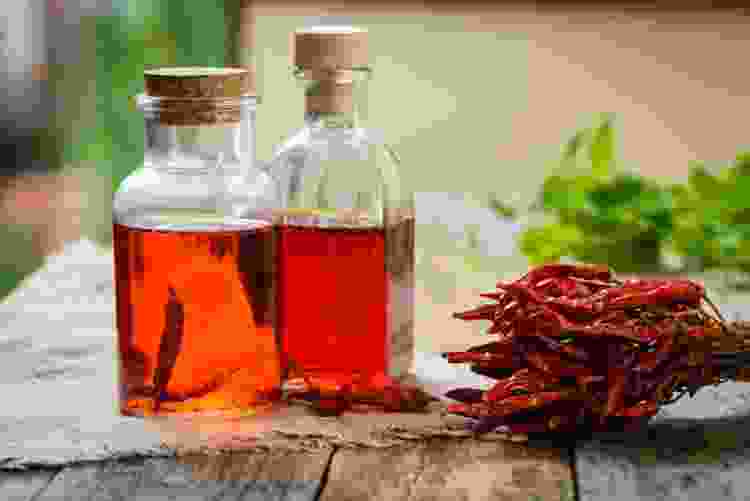 5. How to Infuse Olive Oil With Basil
Basil infused olive oil, like this one from Condé Nast Traveler, adds a bright freshness and emerald sheen to all sorts of recipes, from pesto to marinades to dressings. Basil infused olive oil can jazz up just about any summertime dish or be used to sprinkle a little summertime wistfulness into winter fares.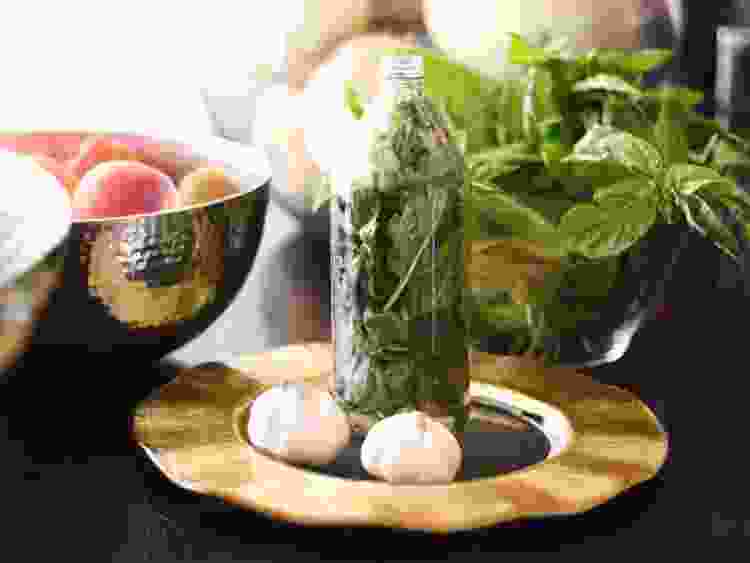 Join 200,000+ Culinary Enthusiasts
Exclusive deals, recipes, cookbooks, and our best tips for home cooks — free and straight to your inbox. PLUS: 500 Rewards Points.
Now you know that infused olive oil is only worth it if you make it in your own kitchen. The store-bought stuff may seem fancy, but really you're not getting much bang for your buck. So it's time to quit paying extra for infused olive oil and embrace the art of infusing olive oil at home!