10 Hotels to Bring Your Foodie Friend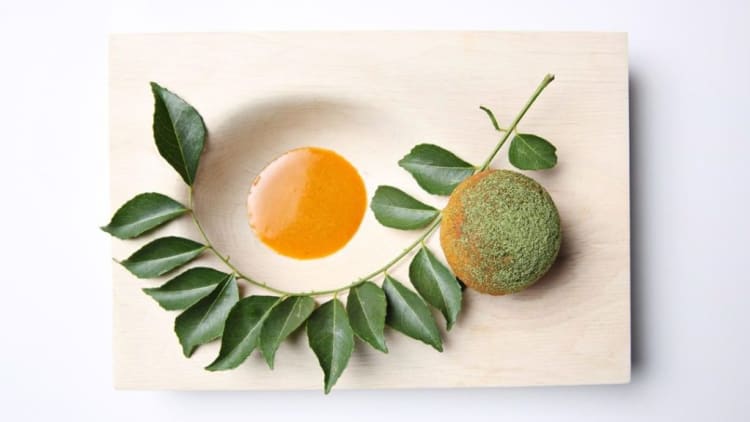 It's true that hotel food doesn't always have the best reputation. That said, if you've never had a true gourmet experience while traveling, this list of best hotel restaurants is about to change all of that.
These 10 culinary hotel havens have some of the best restaurants around the country, and we've asked them exactly what makes them stand out.
From casual to high-end, these hotels offer something for every palate. Whether you're looking for unique, modern cuisine, boutique hotel dining or farm-to-table fare, the chefs at these establishments are some of the best in the business.
Pack a bag — and your appetite — and join us at one of these 10 hotels with the best restaurants.
1. SLS Beverly Hills: Los Angeles, CA
The SLS Beverly Hills is an esteemed hotel with some truly incredible dining options. We're pretty sure that has a lot to do with the fact that their culinary director is Nobel Peace Prize nominee and four-time James Beard award winner José Andrés.
What will you find at SLS Hotel? Some of the best restaurants in Los Angeles with some of the most unforgettable and diverse hotel food around. The SLS' dining options include all-day dining at Tres, imaginative modern tapas at The Bazaar (like the famous air bread and wagyu "Philly Cheesesteak") and poolside turbot fish and chips — not to mention the creative cocktails from the rooftop pool. Foodies with a more sophisticated palate (and bigger budget) can experience the unparalleled fine dining at Somni.
If you plan on staying at this hotel for foodies, you're in for a treat: "Hotel guests have a unique opportunity to experience the epicurean program through complementary activations," notes Lindsey Huttrer of the hotel's marketing team. This includes culinary-focused hotel packages, behind-the-scenes access to the chefs and a selection of signature dishes available in the comfort of guest's own hotel rooms.
SLS Beverly Hills | 465 S. La Cienega Blvd., Los Angeles, CA 90048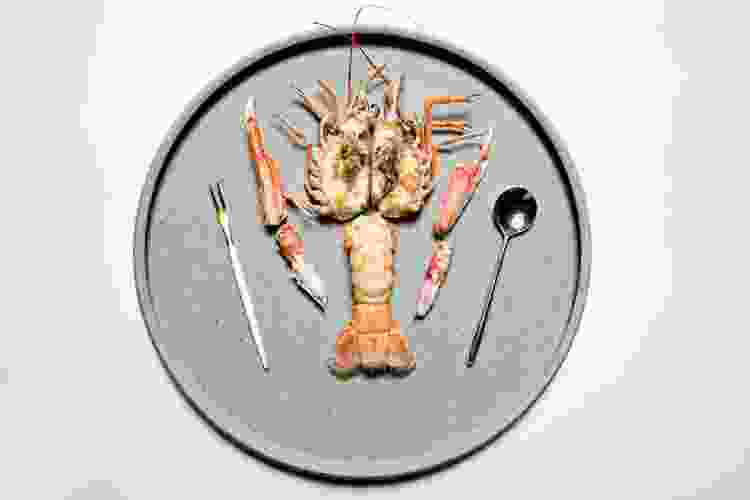 Book a Local Food Tour Now

Explore your city's best bites, esteemed eateries and hidden gems with a top-rated tour guide.

Book Now
2. The Kennebunk Inn: Kennebunk, ME
Maine's The Kennebunk Inn is an adorably charming establishment that has a hotel restaurant that can't be beaten. The brasserie-style restaurant, Academe, is run by the hotel's chefs and owners Brian O'Hea and Shanna Katherine Horner O'Hea. This duo met when they both attended the Culinary Institute of America. Before opening The Kennebunk Inn in 2003, the chefs worked at renowned hotels and kitchens throughout the world.
Academe specializes in dishes featuring Maine's signature ingredient, lobster. On the menu, you'll find popular dishes such as lobster pot pie, lobster and white truffle pizza, and traditional Maine lobster rolls. So whether or not you've mastered how to eat lobster, you'll find options galore for enjoying this local specialty.
We're also not the only ones to take notice of the inn's fantastic foodie-approved restaurant. Academe's dishes and the O'Heas have been featured on The Food Network, Travel Channel and O, The Oprah Magazine.
The Kennebunk Inn | 45 Main St., Kennebunk, ME 04043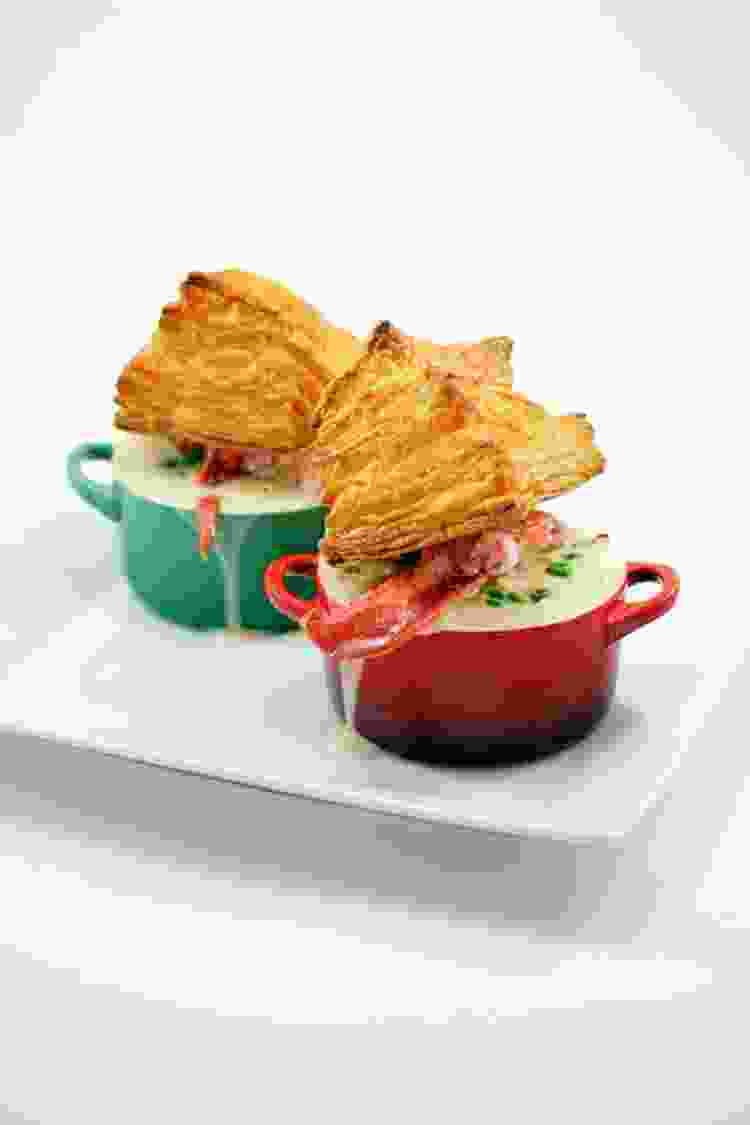 Gourmet Cooking Classes Near You
Take your culinary skills to new levels with guidance from five-star chefs.
3. Kimpton Journeyman Hotel: Milwaukee, WI
The Kimpton Journeyman Hotel, located in the heart of Milwaukee's Historic Third Ward, has an array of culinary options at its popular restaurant Tre Rivali. You can experience dining in many locations, from sidewalk tables to private dining to a happening lounge.
The menu is inspired by what the hotel deems "kick-ass Mediterranean-inspired Modern American cuisine." This includes dishes such as charred octopus with salsa verde, carrot gnocchi and coriander-crusted whole roasted branzino.
Besides dinner, Tre Rivali is also known for brunch, creative cocktails and the bustling open kitchen where you can watch pasta being made by hand.
Kimpton Journeyman Hotel | 310 E. Chicago St., Milwaukee, WI 53202
4. The Dunhill Hotel: Charlotte, NC
Charlotte, North Carolina's The Dunhill Hotel is always welcoming foodies from near and far to experience unique cuisine at its hotel restaurant.
Offering some of the best hotel food around, the Dunhill has a sophisticated and historic setting that is complemented by warm Southern hospitality — and their restaurant, The Asbury, is no exception.
"The Asbury focuses on local sourcing and celebrates the seasons," Susan Dosier notes. You'll find traditional classics on the menu, such as the Asbury Burger (made with locally raised meat and homemade buns), sweet and sticky biscuits, and fried chicken with pimento cheese gravy.
But expect this Uptown Charlotte restaurant to change its offerings throughout the season. "This summer," Susan says, "diners can enjoy grilled pork chops with rice grits, simmered greens, and a field pea and peach salad." Excuse us while we make a reservation.
The Dunhill Hotel | 237 N. Tryon St., Charlotte, NC 28202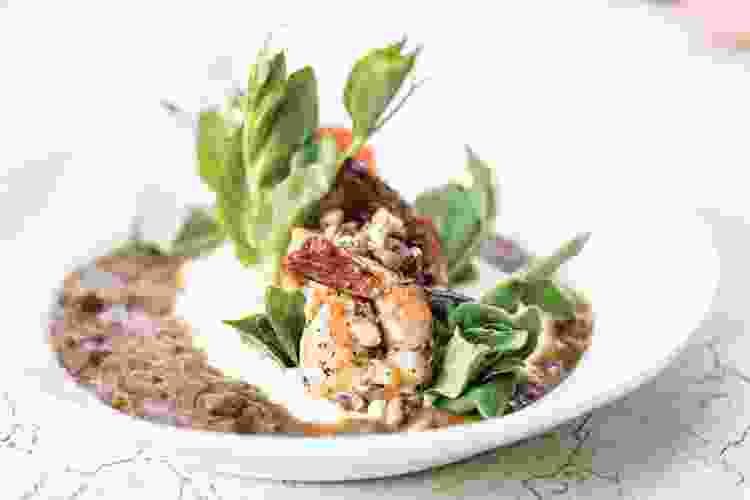 5. Thompson Nashville: Nashville, TN
Located in The Gulch, you'll find Thompson Nashville — a luxury boutique hotel equipped with a locally-sourced restaurant, lively rooftop bar and a brewhouse that offers a pastry counter flaunting freshly-baked treats.
While Nashville is best known for its music scene, Thompson proves that it's a foodie destination, too, with options that rank high on lists for best hotel restaurants.
At Marsh House, the hotel's main restaurant, you can enjoy mouthwatering fare at the hands of Executive Chef Nathan Duensing and Executive Pastry Chef Lisa Marie White. Each dish they prepare is infused with Southern flavor and flair, with a focus on responsibly-sourced and sustainable seafood. Marsh House is a treat for any occasion, but it makes an especially sublime spot for a date idea in Nashville that neither of you will soon forget.
And for a true boutique hotel dining experience, don't leave without experiencing their bottomless Champagne brunch or their happy hour, where you can order $1 oysters.
Thompson Nashville | 401 11th Ave. S., Nashville, TN 37203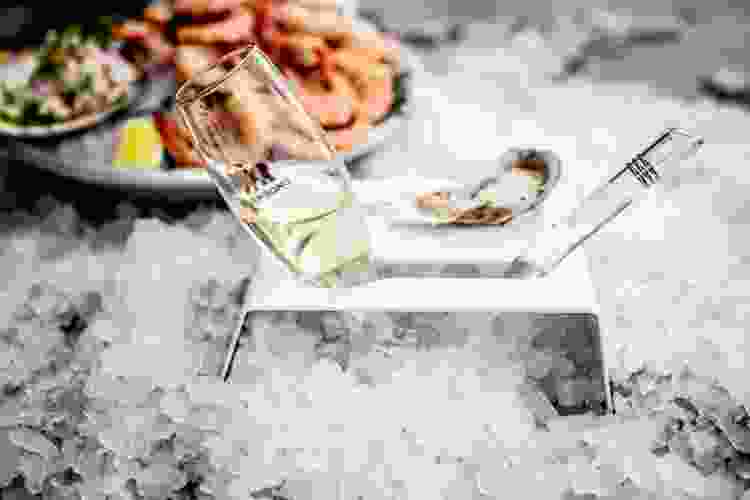 Book a Local Food Tour Now
Explore your city's best bites, esteemed eateries and hidden gems with a top-rated tour guide.
6. Surfjack Hotel & Swim Club: Honolulu, HI
If you find yourself in Honolulu, the first thing you should do (okay, maybe second to the beach) is give Surfjack Hotel a visit. The Surfjack Hotel has some incredible one-of-a-kind dishes that make this hotel restaurant a true foodie paradise.
Known for his "local first, organic whenever possible, with aloha always" philosophy, acclaimed chef and five-time James Beard award semifinalist Ed Kenney serves up unique takes on Hawaiian tastes, textures and aromas at Mahina & Sun's.
Carly Pascal of the hotel's PR team tells us the ideal way to experience the hotel: Poolside. "Using locally-sourced, sustainable ingredients from two farms," she tells us, "foodies enjoy al fresco dining alongside the hotel's iconic Wish You Were Here! pool."
Surfjack Hotel & Swim Club | 412 Lewers St., Honolulu, HI 96815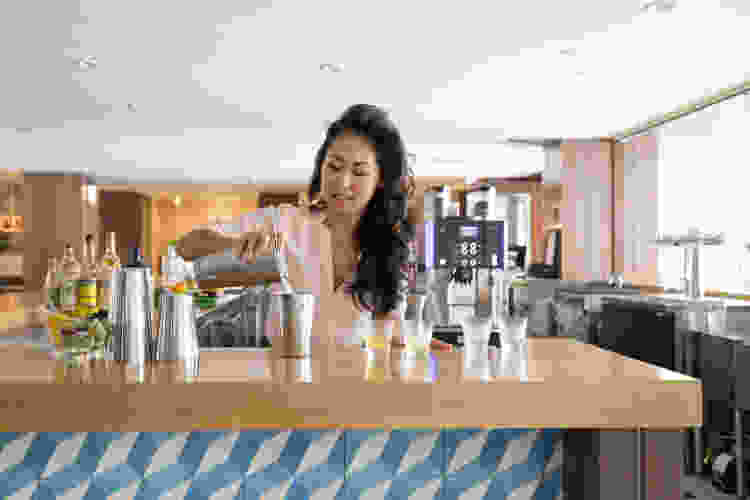 7. The Rittenhouse: Philadelphia, PA
Philadelphia foodies, listen up! One of the best restaurants in the city just happens to be in a hotel. The Rittenhouse provides a luxury experience in the heart of Center City. And when it comes to dining, you've got options perfectly suited to anything from a special date idea in Philadelphia to elevated things to do in Philadelphia with a foodie friend.
The Rittenhouse offers several dining choices, from artisanal afternoon tea in their sunny tea room to refined Italian cuisine at Scarpetta to innovative cocktails and small plates at Library Bar.
As far as hotels with award-winning restaurants go, there's Lacroix, the acclaimed AAA Four Diamond Award restaurant run by renowned chef Jon Cichon. You can experience brunch, lunch, dinner, afternoon tea or the exclusive Chef's Table at Lacroix. Menus change seasonally and heavily focus on fresh, locally-sourced ingredients.
The Rittenhouse | 210 W. Rittenhouse Sq., Philadelphia, PA 19103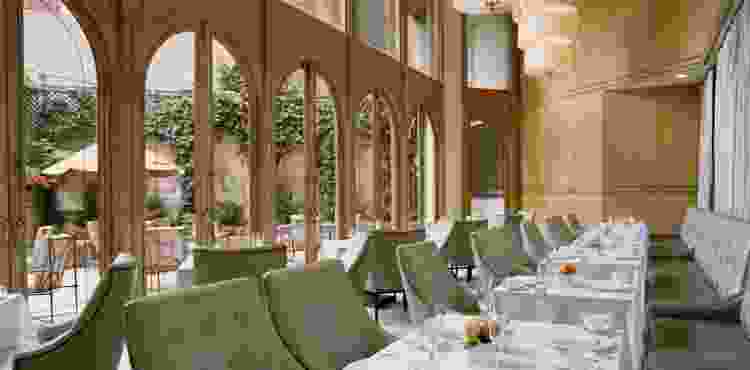 8. Buttermilk Falls Inn & Spa: Milton, NY
Farm-to-table gets real at New York's Buttermilk Falls Inn & Spa, which offers foodies a spectacular culinary experience like no other.
The Hudson Valley inn expands across a 75-acre estate that includes lodging, a world-class spa, an organic garden, an animal rescue sanctuary and the inn's farm-to-table restaurant, Henry's.
What scores Buttermilk Falls Inn a slot on the list of hotels with the best restaurants? "Foodies have the rather unique experience of being able to explore our on-site organic Millstone Farm," general manager CJ Hartwell-Kelly lets us know. The farm supplies a lot of the produce, eggs and honey used not only in the restaurant menu, but in their signature natural spa treatments.
"In fact, guests can visit the heritage flock of chickens that are the source of their eggs at breakfast every morning," CJ continues. "There is a palpable connection between the growing process and the food we offer, which connects people to their meals in a memorable manner."
Buttermilk Falls Inn & Spa | 220 N. Rd., Milton, NY 12547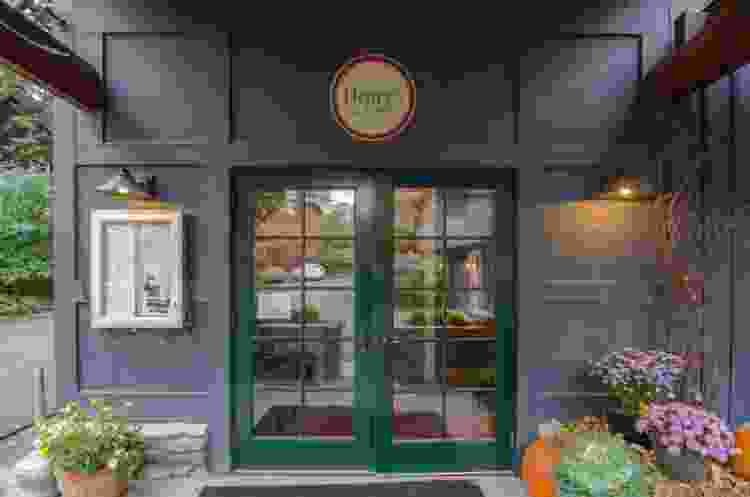 Gourmet Cooking Classes Near You
Take your culinary skills to new levels with guidance from five-star chefs.
9. Rosewood Mansion on Turtle Creek: Dallas, TX
Rosewood Mansion on Turtle Creek in Dallas is guaranteed to make any foodie feel like a king or queen. This premier Uptown Dallas hotel offers a world-class luxury experience that includes some of the best hotel food you can find at The Mansion Restaurant, recognized as one of the nation's most important restaurants by Food & Wine. The Mansion elevates Dallas food to an entirely new level, creating an unparalleled fine dining experience in what is already a culinary hot spot.
Erica Hoelscher of Rosewood Mansion tells us the best way to experience the fine-dining restaurant. "For an adventurous culinary experience at The Mansion Restaurant, executive chef Sebastien Archambault recommends the eight-course seasonal tasting menu," she tells us. "It showcases his creativity and highlights the best of fresh and seasonal ingredients supplied by local purveyors. A few special items on the summer seasonal tasting menu include a chilled gazpacho, a Texas tomato and panzanella salad, and a Texas wagyu strip loin."
Rosewood Mansion on Turtle Creek | 2821 Turtle Creek Blvd., Dallas, TX 75219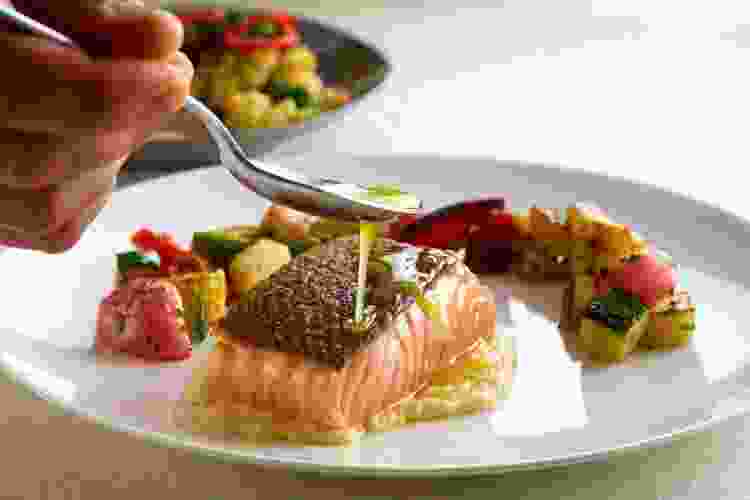 10. Waldorf Astoria Chicago: Chicago, IL
Waldorf Astoria hotels are known for providing foodies with world-class restaurants and fine-dining experiences from talented chefs. The Waldorf Astoria Chicago is no exception when it comes to the best hotel restaurants.
The hotel is home to two restaurants helmed by celebrity chef Michael Mina: The French bistro Margeaux Brasserie and the classic pâtisserie Petit Margeaux. Both of these gems easily qualify as two of the best restaurants in Chicago, a fun twist considering their difference in character.
"Margeaux Brasserie is the city's first restaurant for James Beard award-winning chef Michael Mina," Janice Yu-Moran, the hotel's Director of Public Relations, tells us. The restaurant combines locally sourced ingredients with the culture and feel of a Parisian café and has been deemed "one swank spot" by the Michelin Guide and one of the best French restaurants in Chicago by Zagat.
If you're a foodie who prefers the sweeter side of life, Petit Margeaux — which Janice describes as "a classic pâtisserie transporting pastry and coffee aficionados to a café along the Champs-Elyees" — is for you. For anything from a solo afternoon with a latte and a good book to a cute afternoon date idea in Chicago, Petit Margeaux is the perfect destination.
Waldorf Astoria Chicago | 11 E. Walton St., Chicago, IL 60611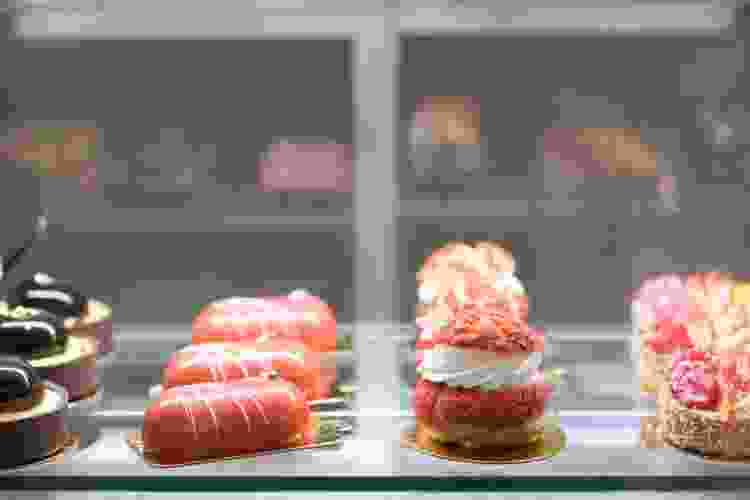 Join 200,000+ Culinary Enthusiasts
Exclusive deals, recipes, cookbooks, and our best tips for home cooks — free and straight to your inbox. PLUS: 500 Rewards Points.
These 10 foodie hotel havens provide much more than a place to turn in for the night. From hotels with award-winning restaurants to gourmet tastings to a true farm-to-table experience, each of these places deserves a spot on any list rounding up the best hotel food the U.S. has to offer. Which foodie hotel will you travel to first?
For even more great ways to explore local fine dining, check out food tours near you or other experiences happening on Cozymeal.