Finex Cast Iron Review: Skillet & Lid Set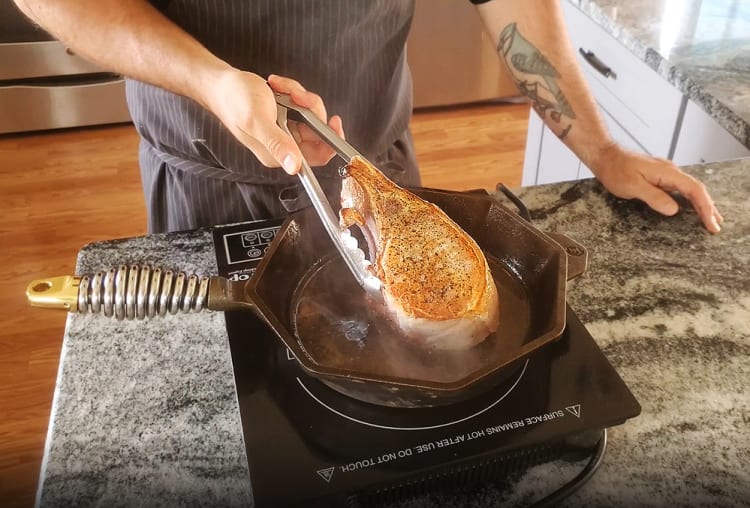 Our editorial team recommends the best products through independent research, selection and careful review. Prices are subject to change.
The Finex Cast Iron Skillet and Lid Set is a stunning pan with rustic charm and a unique design, but it takes a complete Finex cast iron review to determine how it holds up in the kitchen.
In this Finex cookware review, we'll discuss the pan's design, materials and how it cooks with insight from Denver-based Chef Nick, who took the pan for a test run in his own kitchen. No matter what you've got cooking, this culinary workhorse is bound to cover every base.
Jump to Section
Shop Chef-Approved Cookware
Beloved brands. Easy returns. Price-match guarantee. Kick your kitchen confidence up a notch with cookware loved by chefs.
Finex Cast Iron Skillet Design
One of the most notable features of the Finex cast iron skillet is that it's shaped like an octagon rather than a traditional circle. This isn't a gimmick — those eight sides provide eight spouts for pouring fats and juices, are perfect for portioning pies and allow extra room for rolls or vegetables.
Another unique feature of the Finex cast iron skillet, which comes in either a 10" or 12" size, is the metal spring handle. In addition to adding an interesting design to the pan, this spring handle is an ideal shape for picking up the skillet with one hand. It also stays cooler than the cast iron body, easing the transition from oven to stovetop. The pan also has a solid cast iron helper handle on the opposite side of the pan.
The skillet also comes with a lid, which is rare for even the best cast iron pans. But the heavy-duty, octagonal lid is a welcome addition; in his Finex cast iron review, Chef Nick explained how useful it was to use it to seal in juices while roasting or braising meat in the oven.
Materials and Care
The Finex cast iron skillet is made from solid cast iron and is pre-seasoned with flaxseed oil. This pan performs like a normal cast iron skillet, heating slowly but maintaining a consistent heat well, and it works on all cooktops. The lid is also made of cast iron and the handle features a metal spring.
Although it comes pre-seasoned, like all cast iron skillets this pan will require re-seasoning as regular cooking wears down the original layer. With regular seasoning, the Finex skillet releases food easily — even eggs.
When it comes to how to clean a cast iron skillet, it should be hand-washed with a non-abrasive sponge and hot water without soap or detergent. Like all cast iron pans, this pan should not go in the dishwasher. The Finex Cast Iron Care Kit can be used to carefully preserve and care for your pan for generations to come.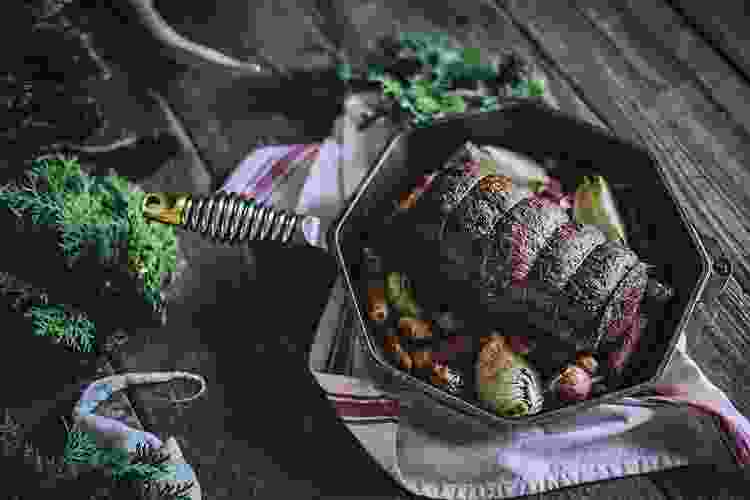 Cooking With the Finex Cast Iron Skillet
According to Chef Nick's Finex cast iron review, this is a go-to pan for roasting, braising and searing. He finds that the heavy-duty skillet allows him to not only get a great sear on any protein, but it goes easily into the oven as well to roast larger cuts of meat or do a slow and low braise. The quick-cool handle spring allows him to work with the pan if he needs to finish anything on the stove à la minute. And, the eight-sided lid fits snugly to lock in flavors for whatever is simmering underneath.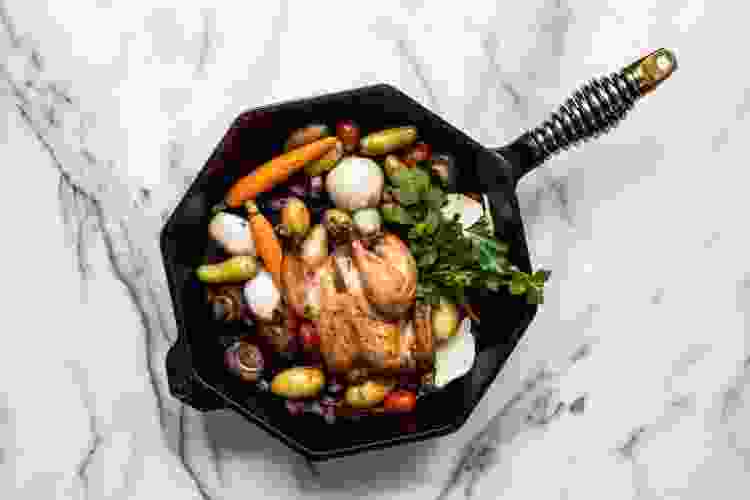 Join 200,000+ Culinary Enthusiasts
Exclusive deals, recipes, cookbooks, and our best tips for home cooks — free and straight to your inbox. PLUS: 500 Rewards Points.
With so many uses from roasting to stovetop cooking, you may find that, like Chef Nick, the Finex cast iron skillet will be the most used pan in your kitchen by far and worth the investment many times over. You can purchase the 10" size for $250 or the 12" skillet for $300.
For even more insight into chef-recommended cookware, check out the Cozymeal Shop.