47 Fun Easter Party Ideas for 2023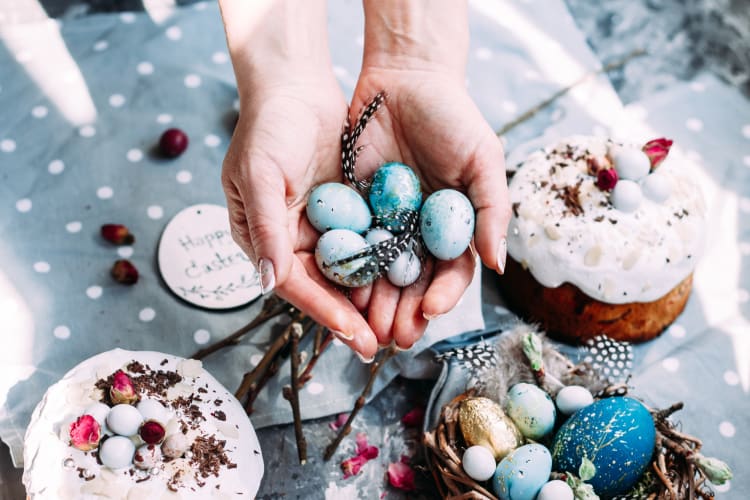 Are you looking for fun and original Easter party ideas to add a bit of excitement to your festivities? After all, decorating Easter eggs, hunting for Easter eggs and enjoying a fancy meal are all great, but it can get a little boring if that's all you're really doing.
If you're ready to elevate your holiday celebration this year, you'll want to check out these fun Easter party ideas. There are fabulous ideas for decorating, family-friendly activities and games, food and drink, and more! With so many Easter party ideas on this list, you're sure to find exactly what your Easter celebration has been missing.
Jump to Section
Book a World-Class Private Chef Now
Five-star fine dining from the comfort of home. Find your favorite private chef experience starting at $59/person.
Easter Party Ideas for Foodies
1. Cooking Classes
One of the best Easter party ideas is to take one of the cooking classes near you. These fun and engaging classes are led by top-rated chefs, and they're designed for every skill level. With cooking classes in NYC, cooking classes in Calgary and more, it's a fun way to spend an Easter weekend at home or on vacation. Or, if you want to host an at-home or long-distance activity, consider live online cooking classes instead!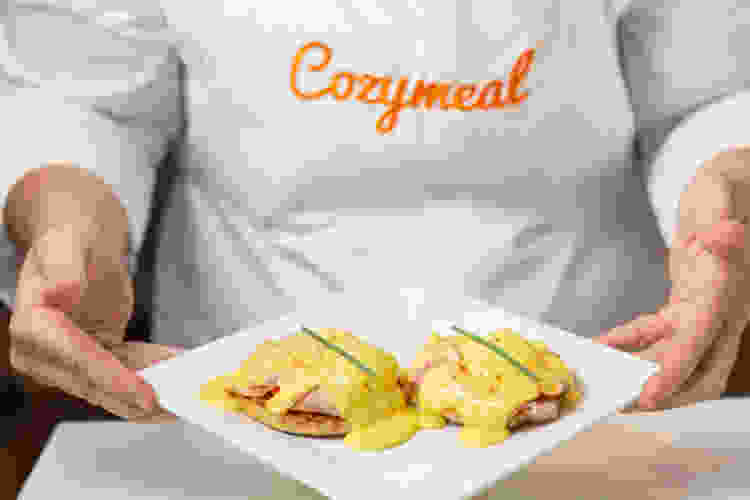 2. Private Chef Experience
For a different kind of Easter gathering idea, hire one of the private chefs near you to take care of your holiday dinner. These talented, top-rated chefs will curate a personalized meal for you and your loved ones, so nobody has to spend any time shopping, cooking or cleaning. From private chefs in Chicago to private chefs in Austin and beyond, you can have a unique, gourmet Easter meal no matter where you celebrate.
3. Food Tours
Easter is one of those holidays where restaurants and establishments don't shut down. Instead, they usually offer some of their best dining specials of the year. If you want to get out and explore the culinary scene this year, celebrate Easter with food tours near you. Whether you want to sample some world-class sushi with food tours in Seattle, enjoy iconic cannoli with food tours in Boston or something else, these are the perfect Easter party idea for any and all foodies!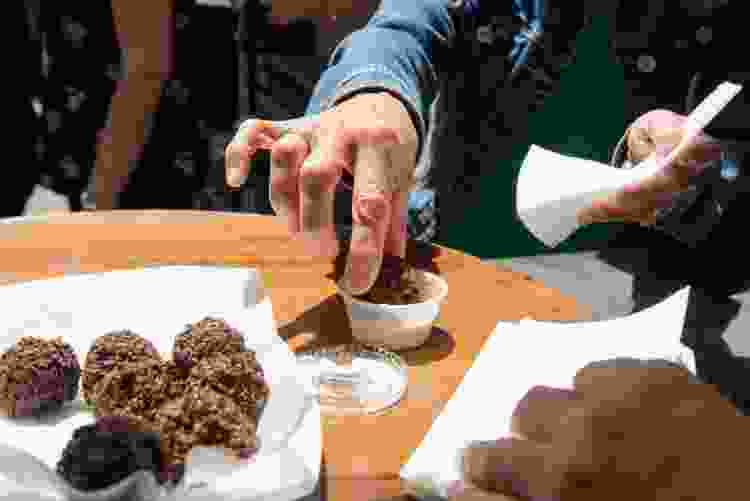 4. Classic Easter Brunch
Hosting an Easter brunch is one of the best and most classic Easter celebration ideas. Dress a little bit fancy and gather indoors, or outdoors if the weather is nice, and enjoy a delicious midday spread of all your favorite brunch foods. Don't forget the Champagne!
5. Bake a Daisy Lemon Layer Cake
For an Easter party idea that will add a bit of sweetness to your celebrations, bake a spring daisy lemon layer cake. This Easter-themed cake is not only a festive holiday dessert, but it also makes a stunning centerpiece on the table (until it's dessert time, of course).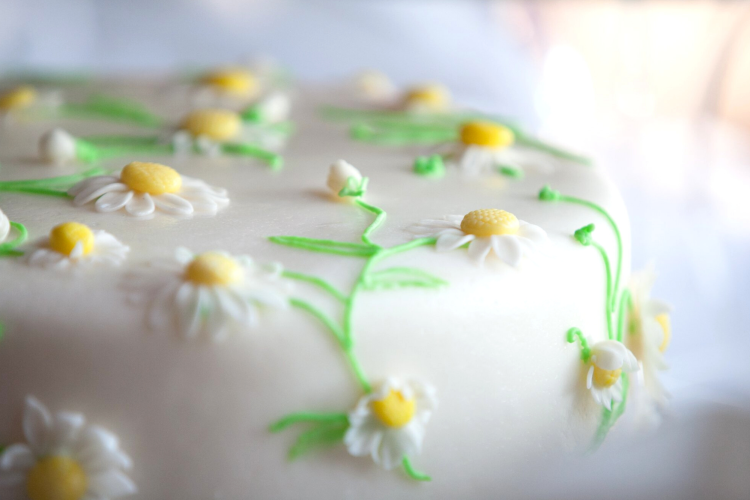 6. Mix Easter Mimosas
If you need a great Easter party idea for adults, mix up some specialty Easter mimosas by using hibiscus simple syrup and rosé Champagne. You'll get a pretty pink bubbly drink that's perfect for your holiday brunch.
Gourmet Cooking Classes Near You
Take your culinary skills to new levels with guidance from five-star chefs.
7. Waffle Bar
Start the day off with a waffle bar breakfast with lots of whipped cream, fresh fruit and candy toppings, of course! It's the perfect sweet and sugary way to kick off this holiday.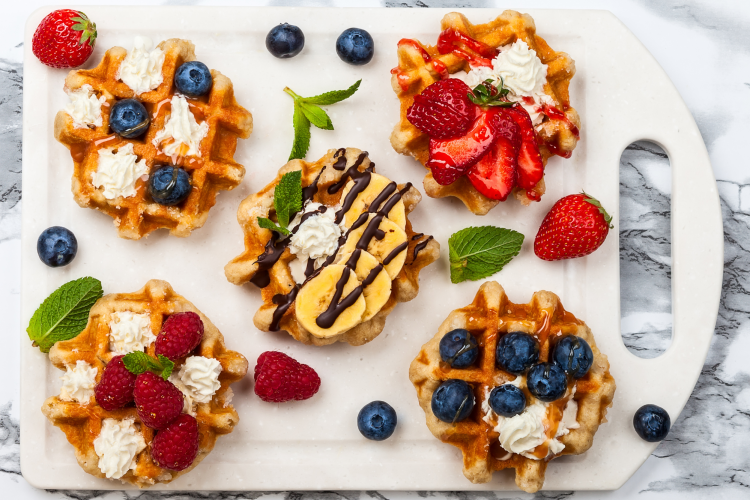 8. Make Spiked Peeps
Spiked Peeps are pretty much the Easter equivalent of Jello shots. Whether you decide to make them together during the party or just enjoy the liquor-infused sugar puffs, they're one of the best Easter party ideas for adults!
9. Easter Deviled Eggs
Deviled eggs are one of the most iconic Easter party food ideas. Whip up a batch of these impressive-looking and delicious bite-sized appetizers to serve at your gathering.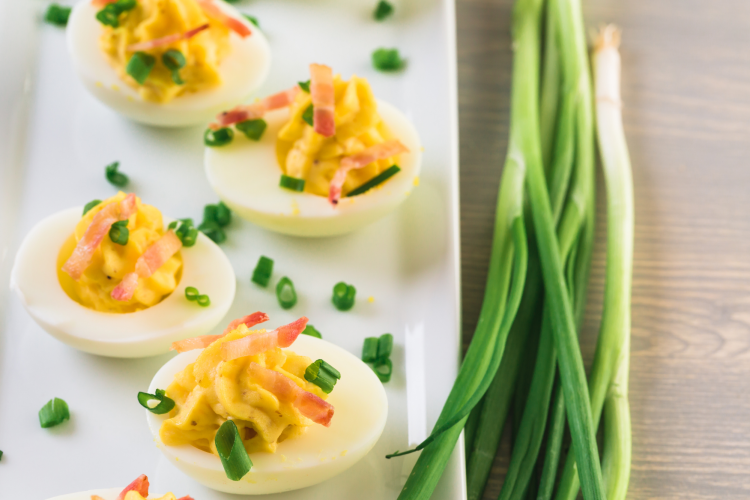 10. Cupcake Decorating
Celebrate the holiday with some cupcake decorating! From carrot tops to bunny butts and more, the creative possibilities are endless, which is why everyone will have fun with this Easter party idea.
11. Cookie Decorating
If cupcakes aren't your thing, or you want something a little bit less complicated, opt for an Easter cookie decorating station instead. Everyone loves cookies, but they're even better artfully topped with pretty sprinkles, icing and candy. It's an Easter party idea that both kids and adults will adore.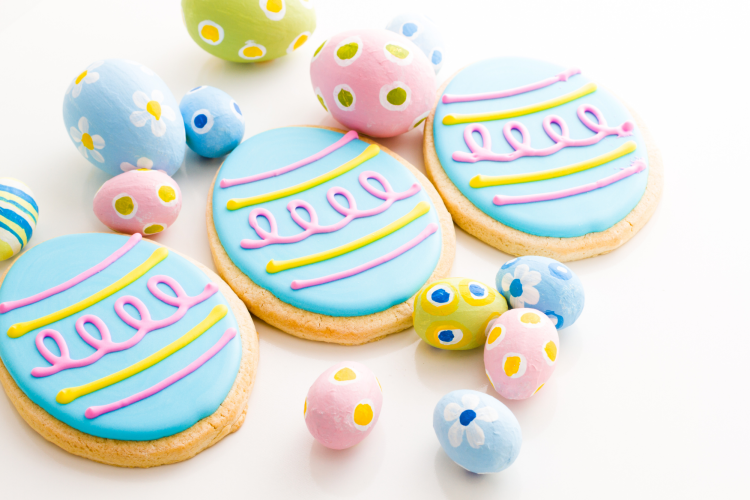 12. Make Homemade Chocolate Bunnies
With a bunny mold and a few baking staples, it's easy to make your own homemade chocolate bunnies. Plus, you can even get super fancy and add delicious fillings, like caramel or peanut butter sauce, making this Easter party idea even more sweet and delicious.
Virtual Easter Party Ideas
13. Virtual Experiences
With all sorts of virtual experiences, there's no shortage of at-home Easter party ideas! If you're looking for adult-only activities, sample your favorite grown up beverages with virtual wine tastings, or improve your bartending skills with online mixology classes.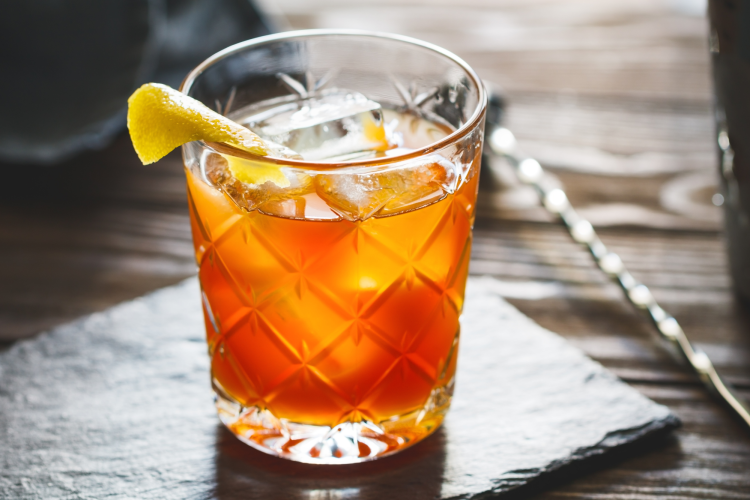 14. Read an Easter Book
Snuggle up on your couch with a blanket and a video streaming device and partake in a virtual Easter book reading. It's a great Easter party idea for family members, especially grandparents and grandkids, who can't spend the holiday together in-person.
Book an Online Mixology Class Now
Master the art of mixology from home with live online mixology classes. Embrace your inner craft cocktail connoisseur.
15. Easter Joke-Off
One by one, everyone shares their best Easter joke. At the end, everyone votes on who had the best or most creative joke. It's a virtual Easter party idea that promises plenty of laughs and a great time bonding together!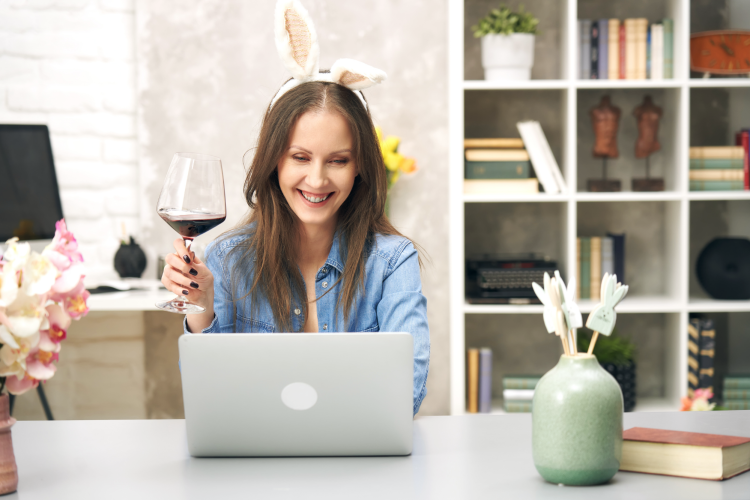 Easter Party Ideas for Families
16. Bunny Rice Crispy Treats
Recruit your kids to help you prepare for the holiday feast by baking some bunny rice crispy treat desserts together. It's an Easter party food idea that's relatively simple to prepare, but lots of fun.
17. Easter Egg Bingo
For this fun Easter activity, disassemble a bunch of colored Easter eggs and then mix and match them into different combinations of tops and bottoms — these will be the items on your Bingo board. Then, have everyone draw eggs from a basket to see who can collect five in a row first!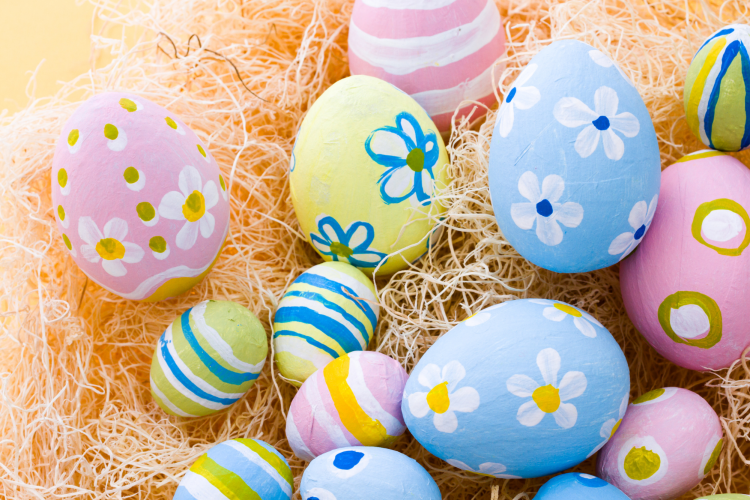 18. Egg on a Spoon Race
An egg on a spoon race is a thrilling and exciting Easter party idea. The whole family will have a blast competing to see who can safely transport their egg across the finish line the fastest. The trick, of course, is that they have to delicately balance their egg on a spoon without letting it plummet to the ground.
19. Bunny Hat Craft
Celebrate together with an exciting and creative Easter themed craft, as you construct and decorate paper or felt bunny hats. Plus, the kids will look even more adorable wearing them during the egg hunt.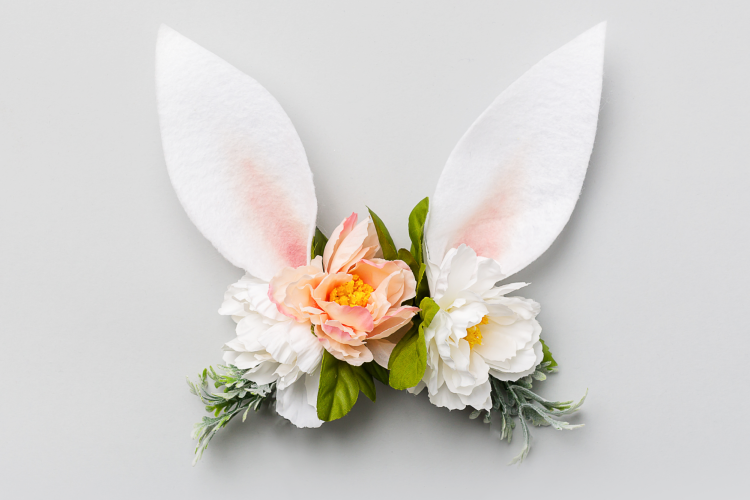 20. Bunny Bean Bag Toss
Before the big day, get a bit crafty with some paint and scissors to create your own bunny bean toss board out of a cardboard box. If you're feeling super inspired, you can even make some carrot or egg-shaped bean bags to toss!
21. Easter Egg Decorating
For one of the most iconic Easter party ideas, set up an egg decorating station. Everyone in the family will enjoy dipping and dyeing their eggs to transform them into colorful spheres of art.
22. Easter Minute to Win It
In this fast-paced holiday game, everyone competes to see who can stack the most Easter egg halves in a minute...without them toppling, of course. You can even turn it into a day-long competition, crowning whoever has the highest record at the end of the day the ultimate victor.
Book a Local Food Tour Now
Explore your city's best bites, esteemed eateries and hidden gems with a top-rated tour guide.
23. Easter Gingerbread House
Who says it has to be Christmastime to make a gingerbread house? Change it up this season and decorate a spring-themed Easter gingerbread house with jelly beans, Peeps and candy eggs for a cute and scrumptious Easter party idea.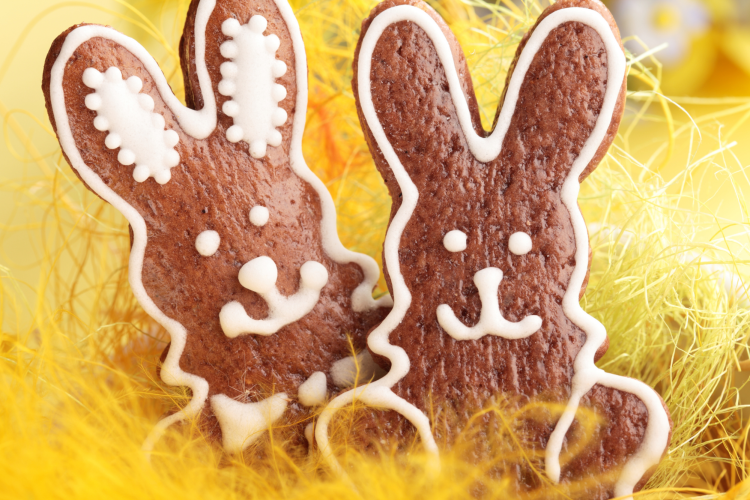 Fun Easter Activities
24. Chocolate Fountain Fun
Everyone will have a blast dipping their favorite Easter candies and sweets in a rich, bubbling chocolate fountain. To make it even more festive, you can decorate your chocolate-dipped Peeps and other treats with sprinkles!
25. Easter Egg Hunt
Is it even Easter without this classic Easter celebration idea? No matter how you decide to organize the hunt — indoors, outdoors, with or without clues, or with whatever other creative twists — it's a fun Easter activity that everyone loves, no matter how old.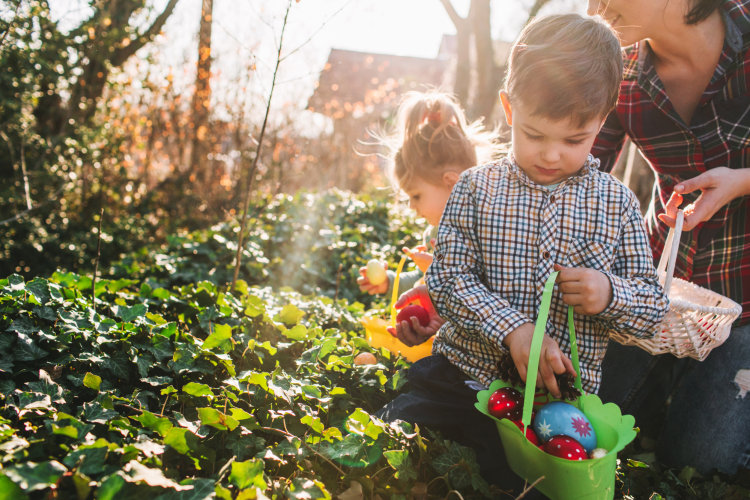 26. Easter Piñata Party
Add a bit of fun and exciting chaos by hanging an egg or bunny-shaped piñata for everyone to whack. This Easter party idea provides a great and constructive way for the kids (and adults) to burn off some of that sugar rush energy.
27. Guess the Number of Jelly Beans
For a fun Easter gathering idea, see who can correctly guess the number of jelly beans in the jar (or who can get the closest). Not only does the winner receive the entire jar of jelly beans, but they also earn some pretty serious bragging rights, and maybe another reward, depending on how high stakes you want the competition to be.
28. Temporary Easter Tattoos
The kids will love picking out fun Easter-themed (temporary) tattoos to wear proudly on their arms, legs and face. They're also a great item to include in their Easter baskets or hidden inside the Easter eggs!
29. Bunny Hop Sack Race
If you're looking for an active Easter party idea, then a bunny hop sack race is the perfect activity! Who can hop the quickest? Be sure to have an awesome prize for whoever wins — maybe a giant chocolate bunny.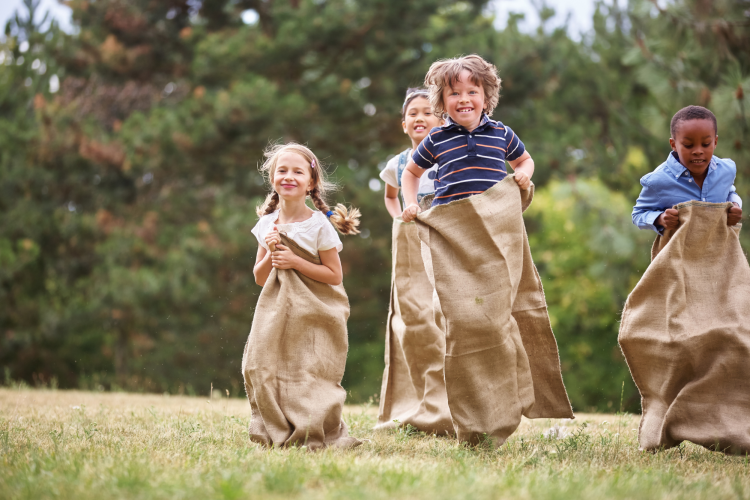 30. Set Up a Scavenger Hunt
Everyone loves following clues and searching for a hidden prize. It's a great Easter party idea for adults or kids, as you can easily make the scavenger hunt more or less challenging.
Book an Online Cooking Class Now
Ready to perfect your homemade pasta, paella or pad thai? Join a world-class chef from the comfort of your kitchen.
31. Play Charades
When it comes to Easter party ideas, you really can't go wrong with charades, especially if you choose Easter phrases like "peep like a chicken" or "confused Easter bunny at Christmas." It's a great game for kids and adults alike and will challenge everyone to get creative, work together and have some fun!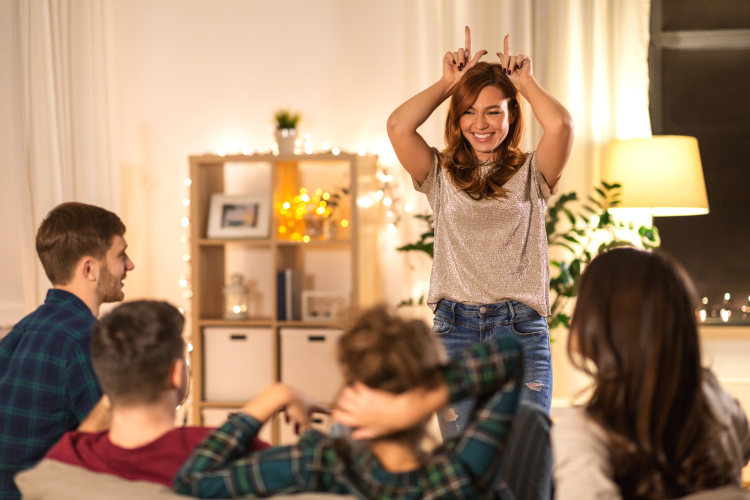 32. Painted Mason Jars
For a fun Easter craft that everyone will enjoy, make some beautiful painted mason jars. Whether you decide to paint a bunny, flowers or something else, they'll look beautiful filled with candy or flowers.
33. Easter Advent Calendar
Holidays are always infinitely more exciting when you've been waiting and waiting for the big day. Build up the anticipation and excitement for your Easter celebration with an Easter advent calendar. What better way to get ready than with a candy countdown?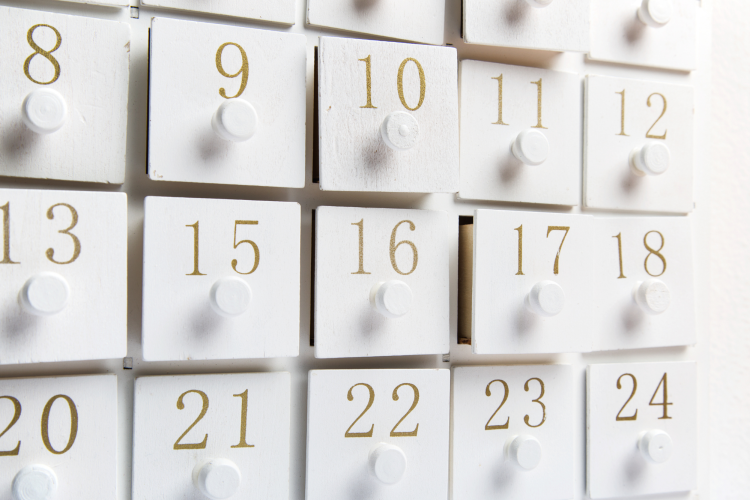 34. Pin the Tail on the Bunny
Similar to its more popular counterpart, pin the tail on the donkey, this game is pretty self-explanatory. While the rules might be simple, that doesn't mean it's easy! This fun and somewhat challenging game is one of the most entertaining Easter party ideas.
35. Easter Egg Puzzle
If you want an activity that will really keep the kids busy, hide the different pieces of a jigsaw puzzle in Easter eggs. After they've found all the eggs, they can start the next challenge — putting the puzzle together!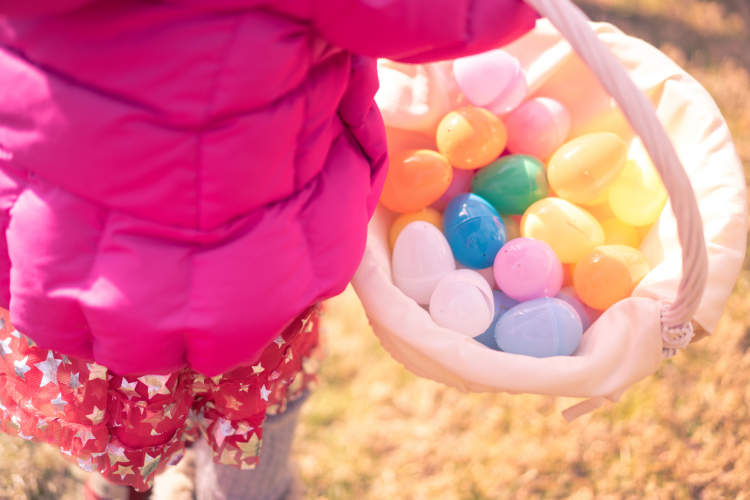 Easter Party Decoration Ideas
36. Make Easter Baskets
When it comes to Easter party decoration ideas, Easter baskets ought to be at the top of your list. Instead of leaving one person to make them all ahead of time, turn it into a fun bonding activity and have everyone create their own unique and festive basket.
37. Flower Arrangements
Take advantage of the beautiful spring blooms and create delicate flower arrangements for your Easter celebration. With elegant lilies, vibrant tulips, gorgeous greenery and more, bouquets are some of the most beautiful Easter party decoration ideas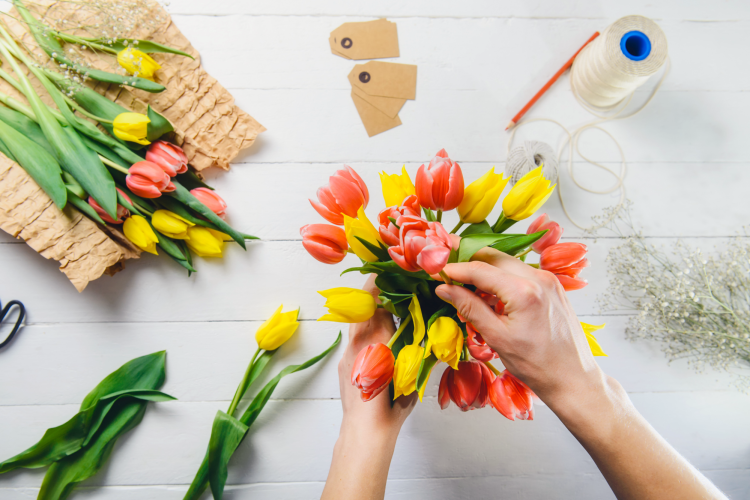 38. DIY Vases
Class up your Easter party with some elegant homemade vases, which you'll then fill with beautiful bouquets. After collecting old glasses and jars, get creative with ribbons, string and other decorative embellishments to create these simple works of art.
Book a Live Virtual Wine Tasting Now
Indulge in all things wine with the best chefs and sommeliers in the industry. Virtual wine tastings bring a taste of the vineyard home.
39. Decorate Your Porch
If the spring weather decides to cooperate, decorate your back porch or patio with fun Easter decorations, including streamers, banners and balloons. It'll make the day's festivities feel even more exciting and celebratory, which is what good Easter party ideas are all about.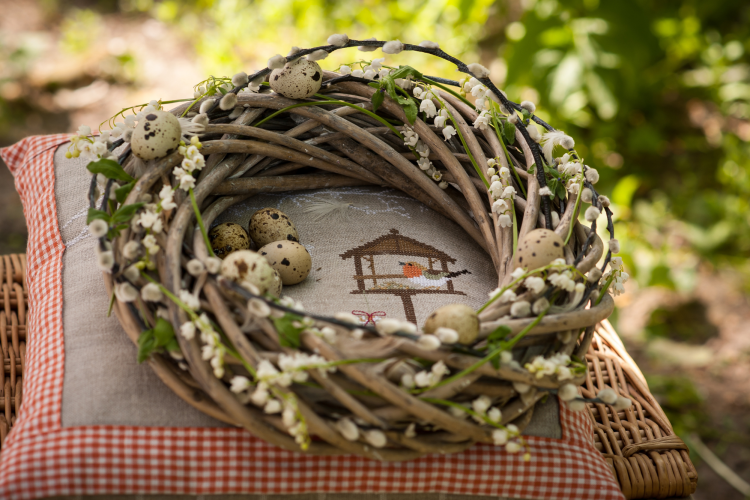 40. Interactive Easter Placemats (for Kids)
Print out fun Easter placemats that the kids can color or draw on. This Easter party idea serves as both a fun craft activity, as well as a neat way to add some decoration.
41. Festive Table Settings
Spruce up your Easter feast by setting the table with fun Easter-themed place settings. You could even go the crafty route and make your own — all you need for this Easter party idea is a little bit of paint, cheap dollar store plates and some creativity!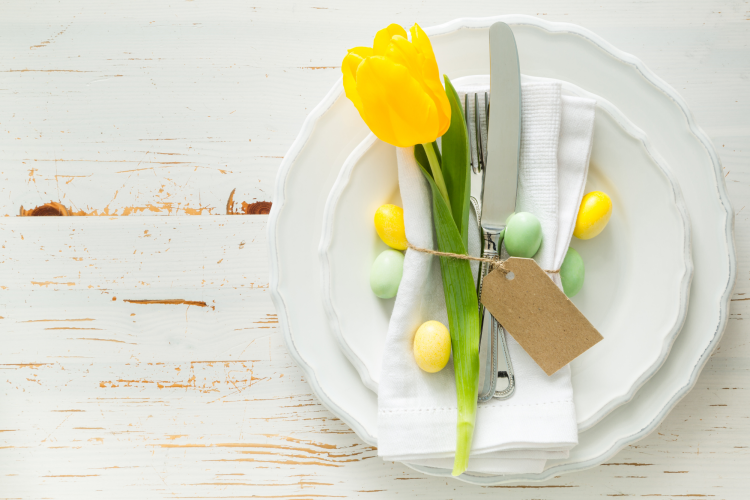 42. Personal Egg Poppers
For a fun Easter party idea at the table, create a personal egg popper to hang on the back of each seat. After filling plastic eggs with candy and goodies, wrap a few together in tissue paper and tie it together with string.
43. Peep Placeholders
Let everyone know where to take their place at the table with cute little Peep placeholders. You can make clay bunny Peeps or simply use a toothpick to attach the labeled name card to a marshmallow Peep.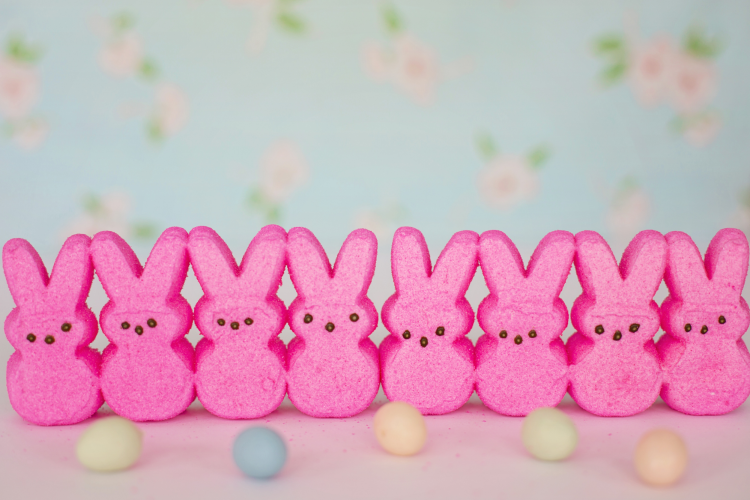 44. Easter Egg Balloons
All it takes is a little bit of paint to transform your balloons into festive Easter egg balloons! It's one of the easiest Easter party ideas.
45. Transform Your Cake Into a Bunny Decoration
Whether you bake a homemade cake or opt for a store-bought one, you can easily transform your dessert into a decorative bunny centerpiece — you can even easily fashion bunny ears and a tail by adding certain candies in specific places.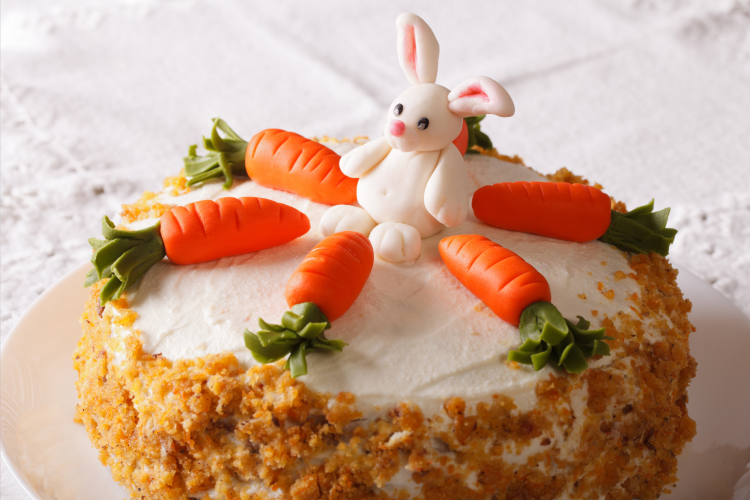 46. Printed Easter Menus
There's something extra classy about decorative printed dinner menus, which makes this a simple way to class up your Easter meal this year. Even if the meal isn't super fancy, the menus will make it feel like fine dining.
Book a World-Class Private Chef Now
Five-star fine dining from the comfort of home. Find your favorite private chef experience starting at $59/person.
47. DIY Bunny Soaps
When you're decorating for the big day, don't forget to add some festive Easter touches to the bathroom! With just a few simple ingredients and a mold tray, you can easily make some DIY bunny or Easter egg soaps.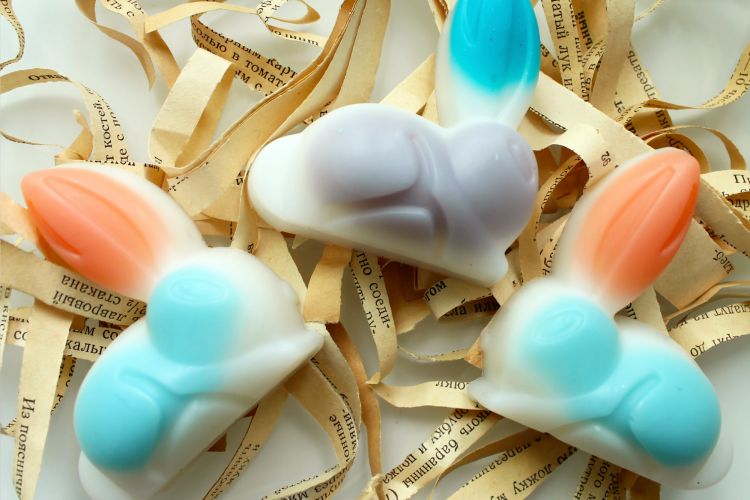 Join 200,000+ Culinary Enthusiasts
Exclusive deals, recipes, cookbooks, and our best tips for home cooks — free and straight to your inbox. PLUS: 500 Rewards Points.
You're going to have an Easter celebration like no other now that you have all these fabulous and fun Easter party ideas! With so many great decoration and game ideas, it'll be easy to bring your festivities to the next level. Plus, there are plenty of easy ways to class up your meal, whether you introduce some pink hibiscus mimosas at brunch or add some elegant printed dinner menus at the table.
So, it's time to hop to it, and start preparing for your best Easter celebration yet!
For more fun ways to celebrate the holidays, check out other experiences happening on Cozymeal.