What Is Carnitas? Foodie Guide to This Incredible Mexican Dish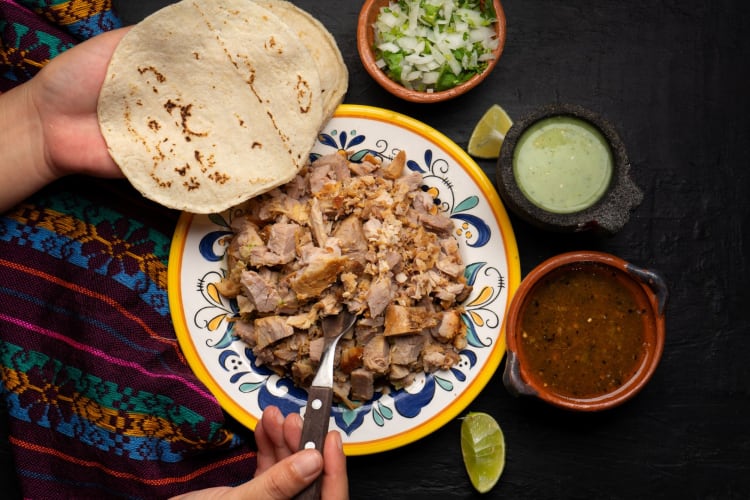 Trying out carnitas is an absolute must if you want to explore Mexican cuisine and the wide world of flavor that comes with it. This tender, flavorful meat dish is a quintessential element in many Mexican recipes and is an excellent addition to your cooking repertoire.
So, what is carnitas? And what is carnitas meat? For those of you who are new to Mexican cuisine, you may vaguely recognize the word from restaurant menus but know little about it. The simple answer: pulled pork. But that's not the whole story.
To help expand your knowledge more, here's a quick guide to the basics of carnitas.
Jump to Section
Gourmet Cooking Classes Near You
Take your culinary skills to new levels with guidance from five-star chefs.
What Is Carnitas?
Carnitas is seasoned, slow-roasted pulled pork. Originally made in the Mexican state Michoacán, carnitas are now a standard dish for Mexicans and Mexican Americans alike. The literal meaning of carnitas in Spanish is "little meats" — which makes perfect sense when you look at a tasty plate of pork pieces.
You'll find carnitas in all sorts of dishes, including as a filling in tacos or enchiladas or as the protein in a rice bowl. Once you learn how to make this versatile dish, you'll open up the doors to a multitude of Mexican-inspired recipes.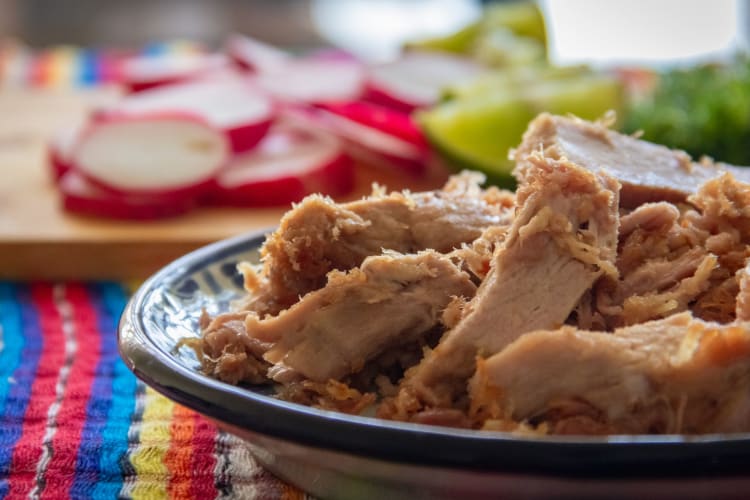 What Is Carnitas Meat?
To make carnitas correctly, you'll need the proper cut of pork. As with most pulled pork dishes, carnitas are usually made with pork shoulder, also known as pork butt. Pork shoulder contains plenty of fat, which helps give you that tender texture you want in carnitas.
Alternatively, you can prepare carnitas with pork loin or pork tenderloin, but you may need to modify your cooking process to account for the different fat content.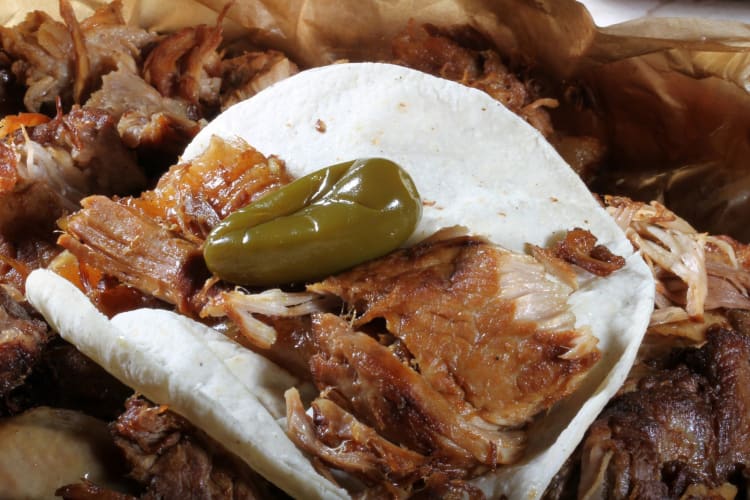 How Carnitas Is Prepared
Carnitas is slow-cooked until it becomes tender and juicy. Before you cook the pork, you'll want to season it with a rub. You can find all kinds of carnitas seasoning recipes, so try to choose a seasoning mix that suits the other flavors of the dish you're planning.
The traditional method requires you to cook the pork on the stove in a copper pot, but more contemporary approaches slow roast the pork in a Dutch oven or use a slow cooker instead. You can either cut the pork into cubes before cooking it, or cook the pork shoulder whole and shred it when it's done.
For a more traditional flavor, cook your pork in lard. However, you can get a slightly healthier version by using vegetable oil.
Carnitas Seasoning
Seasoning plays an essential role in giving carnitas their amazing flavor. The ingredients for seasonings can vary greatly from recipe to recipe, and many chefs pride themselves on their unique carnitas seasoning mix. Most carnitas are seasoned with a mix of savory and spicy ingredients, such as garlic, chili powder and oregano.
If you want to get started developing your own carnitas seasoning, here are a few basic herbs and spices that commonly appear in carnitas:
Salt
Pepper
Garlic (powder or fresh)
Cumin
Chili powder
Oregano
Bay leaves
Lime juice
Join a Live Online Cooking Class Today
Your kitchen is now your own culinary classroom. Connect with chefs from around the world right from the comfort of home.
Carnitas vs. Pulled Pork
Despite some similarities, carnitas are a fairly different dish from the pulled pork associated with Southern U.S. cuisine. The primary difference is the seasoning. Carnitas are usually made with a spicy, savory rub. Meanwhile, pulled pork can have a blend of sweet, tangy and savory flavors, achieved with either a rub or a marinade.
The other major difference is the cooking practice. The traditional method for preparing carnitas is slowly simmering pork in a copper pot, whereas U.S.-style pulled pork has a history of being slowly smoked, either over an open fire pit or in a smoker.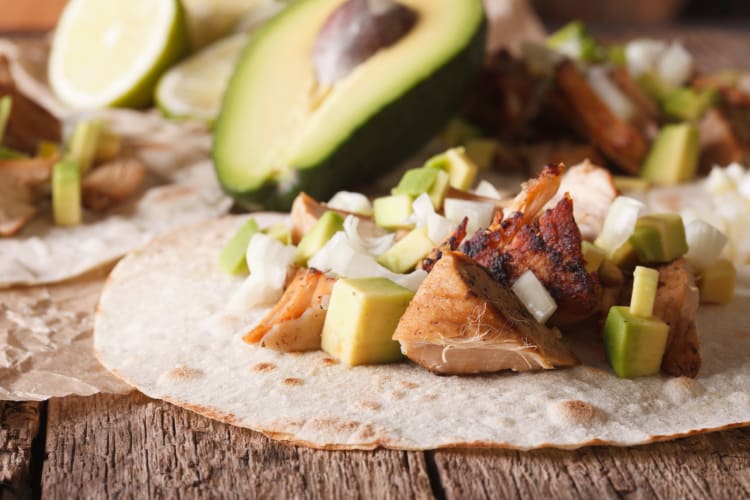 Carnitas vs. Barbacoa
Barbacoa, pictured below, is a popular slow-cooking method for Mexican meat dishes, and has some similarities to the process of making carnitas. However, there are some notable differences.
Firstly, barbacoa is usually prepared with beef or lamb, not pork. Barbacoa also has a different texture and flavor profile than carnitas. While carnitas is usually lightly spicy with a hint of sweet, barbacoa has a bolder, spicier flavor. Barbacoa is a smoking process, as opposed to being slow-cooked on the stove or in the oven, so it will also have a much smokier taste in comparison to carnitas.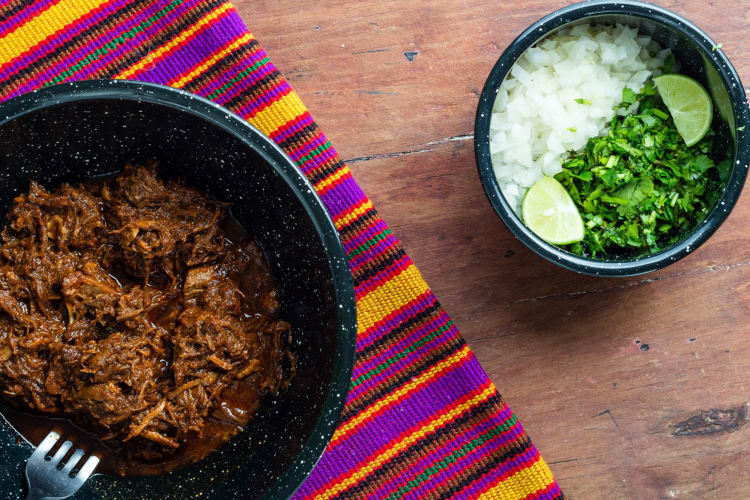 Learning How to Cook Carnitas
If you really want to learn how to cook carnitas at home, your best option is to attend a cooking class. By learning from a world-class chef, you can gain the skills and confidence to experiment with the seasoning and slow-cooking on your own.
Carnitas are an immensely popular dish, so from cooking classes in New Orleans to cooking classes in NYC, you should be able to find cooking classes near you where you can master this Mexican dish. Plus, if you can't find an in-person class that's a good fit, you're sure to find dozens of excellent opportunities in online cooking classes.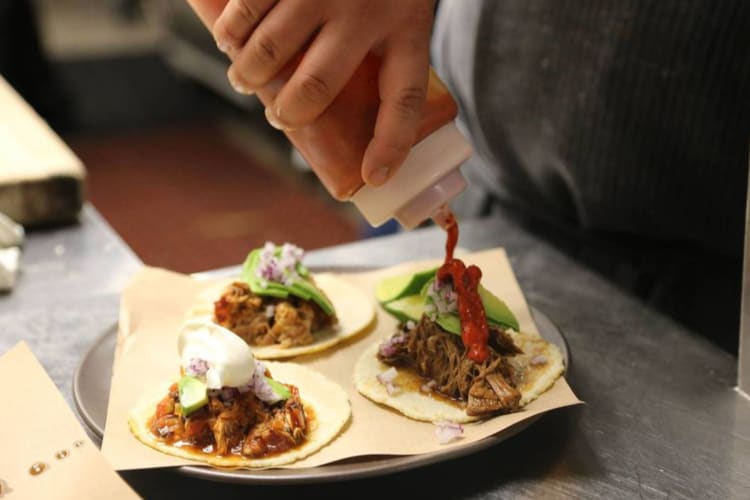 Join 200,000+ Culinary Enthusiasts
Exclusive deals, recipes, cookbooks, and our best tips for home cooks — free and straight to your inbox. PLUS: 500 Rewards Points.
Carnitas is a lovely dish that adds flavor and richness to so many kinds of meals. Whether you want to make tacos or a decadent rice bowl, learning how to make carnitas is an excellent way to begin experimenting with Mexican food at home.
For even more ways to explore your favorite foods, check out other experiences happening on Cozymeal.