Can You Freeze Coconut Milk?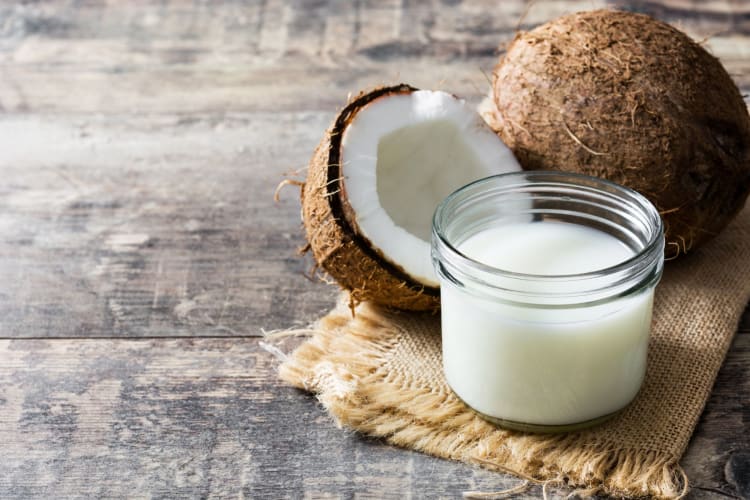 Have you ever wondered if you can freeze coconut milk? Coconut milk is a popular ingredient in many cuisines, including Indian, Caribbean and Asian dishes. Its richness and light coconut flavor bring dimension to sauces and curries, and it pairs well with meat, seafood and vegetables. Coconut milk is also a great base for making marinades and dressings. The biggest challenge when cooking with coconut milk is using up a whole can before it goes bad.
Never tried to cook with coconut milk? Check out cooking classes near you or online cooking classes to learn how.
To avoid wasting this coconut gold, let's take a look at how long you can keep unused coconut milk in the fridge. And freezing food is always a good way to avoid waste, but can you freeze coconut milk?
Jump to Section
Book a Gourmet Cooking Class Now
Kick-start your culinary confidence with help from a world-class chef. See what's cooking in your city today.
Can Coconut Milk Be Frozen?
The easy answer to the question of whether you can freeze coconut milk is yes, with a few caveats. No one wants to waste food, and coconut milk isn't cheap. One of the best strategies for saving money on groceries is to learn how to make good use of your freezer, so let's take a look at how you can freeze coconut milk properly.
When freezing any kind of milk or cream, the solids will freeze separately from the liquid components. When they defrost, those solids thaw separately as well. Learning how to reconstitute your coconut milk is the key step.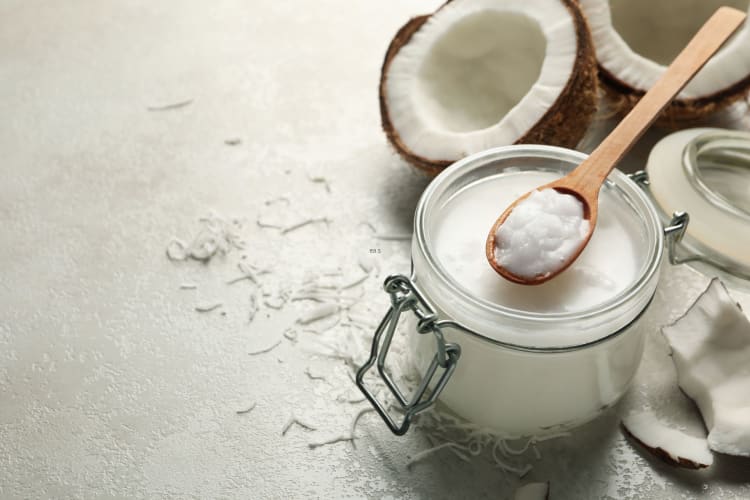 How to Freeze Coconut Milk
If you are going to freeze coconut milk, start with a fresh product. An open container of coconut milk will last for a week in the fridge, but if you know you probably won't get to it in that amount of time, freeze it immediately.
Transfer your unused coconut milk to a freezer-proof container that is just large enough for the quantity you need to store. Air is the enemy in freezing, so picking the right container is important. Freezer-safe food bags are the perfect choice for freezing coconut milk, plus they take up less space than containers.
To freeze coconut milk in a food bag, use a sandwich-size Ziploc. Place it inside a cup or glass measuring cup and fold the bag edges down over the sides to steady the bag before pouring the coconut milk in. Lift the bag from the container and carefully lay it flat to seal, allowing extra air to escape as you go.
When you're ready to use your frozen coconut milk, let it thaw out completely in the refrigerator. Transfer to a small food processor or a bowl that can handle an immersion blender and blend the coconut milk for about 30 seconds. This step is absolutely essential if you want to have a usable product. If you don't blend the coconut milk to re-emulsify the liquid and fat, you're really just using coconut water with flecks of fat instead of the creamy coconut milk you want.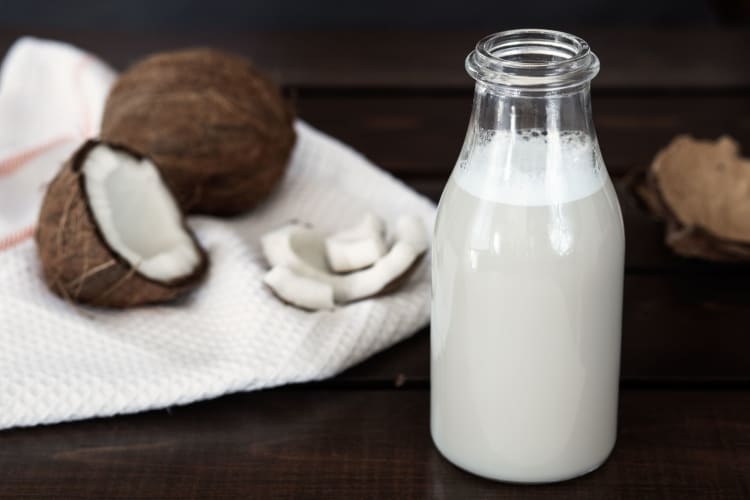 Join a Live Online Cooking Class Today
Your kitchen is now your own culinary classroom. Connect with chefs from around the world right from the comfort of home.
How Long Can You Freeze Coconut Milk?
How long can you freeze coconut milk? The general rule of thumb is one month. But as with any food, the less time coconut milk spends in the freezer, the better. With your coconut milk as fresh as possible, you'll be whipping up perfect curries and other delightful dishes in no time.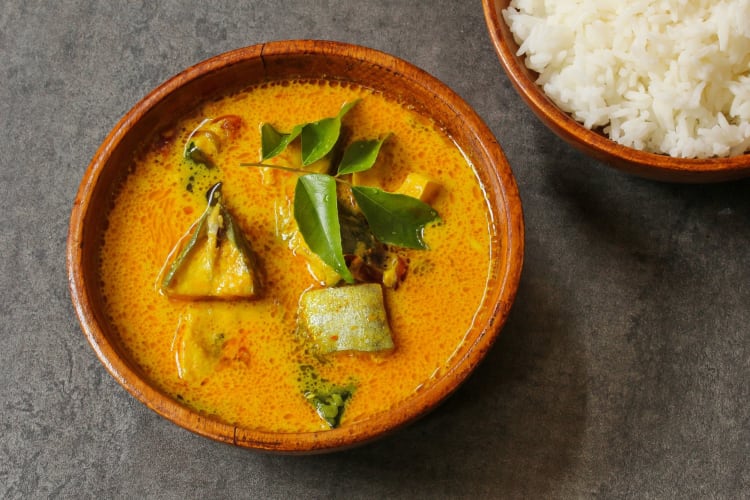 Join 200,000+ Culinary Enthusiasts
Exclusive deals, recipes, cookbooks, and our best tips for home cooks — free and straight to your inbox. PLUS: 500 Rewards Points.
In a perfect world, it's always best to use up all your coconut milk when it is fresh. But now that you know you can freeze coconut milk, you can look forward to using it more often. A little drizzle is a great finish for soup, or use coconut milk as a base for homemade salad dressings. And last but not least, add your thawed coconut milk to your favorite smoothie. There's comfort in knowing you'll never let this delicious ingredient go to waste again.
For even more ways to explore your favorite foods, check out other experiences happening on Cozymeal.