Can You Freeze Cilantro?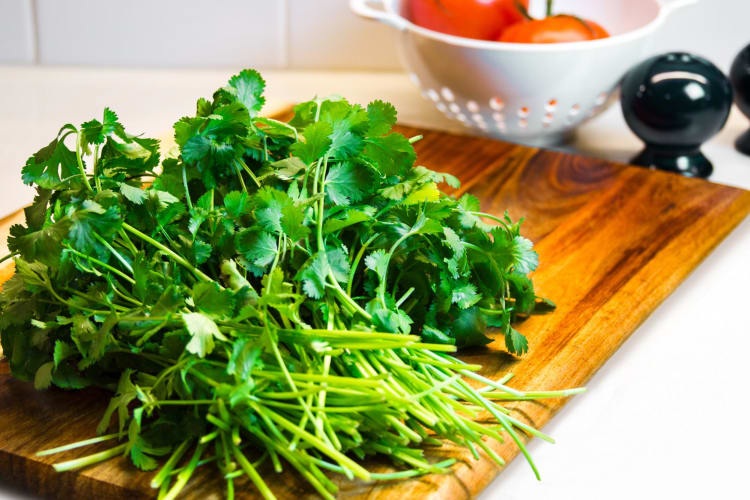 Can you freeze cilantro? Whether you bought too much of this delightful herb when you were shopping for Taco Tuesday or you just don't plan to cook this week, there are a number of reasons you might wonder if the freezer can stop time for your cilantro. You don't want it to go to waste, but there's no way you can use it all up right away.
Luckily for you, we've created a quick and easy guide that can help you preserve this tasty (albeit controversial) little herb.
Read on to learn all about whether or not you can freeze cilantro, as well as our suggestions for doing it the right way.
Jump to Section
Gourmet Cooking Classes Near You
Take your culinary skills to new levels with guidance from five-star chefs.
What Is Cilantro?
Cilantro is a green herb with delicate, lacy leaves and a fresh flavor. It's often used in various cuisines around the world, including Mexican, Indian and Thai. Cilantro adds a bright and zesty note to dishes, with hints of citrus and earthiness. Some people describe its taste as slightly lemony or even peppery. Other unlucky people — those who share a certain smell-receptor gene cluster — think that it tastes soapy.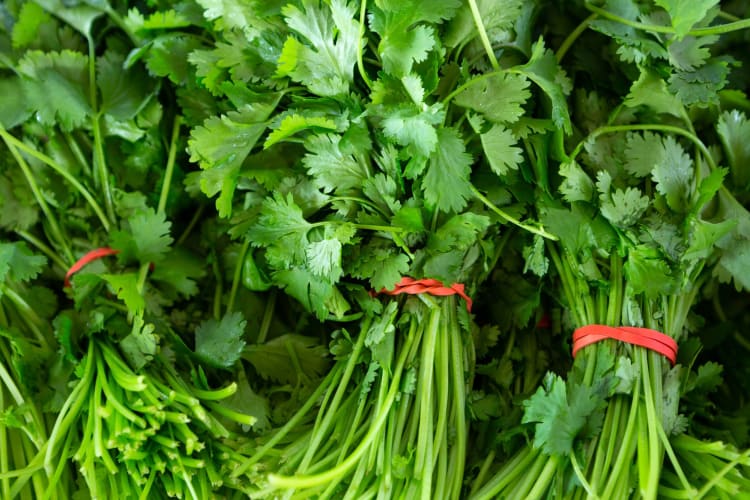 Can You Freeze Cilantro?
So can you freeze fresh cilantro? Definitely.
There are many reasons people may want to freeze cilantro. Freezing leftover ingredients is a great way to fight food waste. No need to throw away perfectly good herbs. It's also a great way to start saving money on groceries. No, cilantro may not be expensive, but your purchases add up. Every dollar counts.
How to Freeze Cilantro
The Zip-Top Bag Method
Now that you know you can freeze cilantro (and that you can freeze fresh cilantro, at that), let's talk about how to do it. The zip-top bag method is first.
1. Wash and dry the cilantro. Gently wash the cilantro leaves and stems under cold water to remove any dirt. Pat them dry with a clean towel or paper towels.
2. Decide whether you want to freeze the cilantro leaves and stems whole or chop them into smaller pieces. Both methods work, so choose based on your preference.
3. Divide the cilantro into small portions. This makes it easier to defrost only what you need later.
4. Place the chopped or whole cilantro into the bags. Seal each bag most of the way, leaving a small opening to allow any remaining air to escape. Squeeze air out if necessary.
5. Lay the sealed bag flat on a baking sheet or another flat surface. This helps the cilantro freeze evenly and makes it easier to stack in the freezer. Then freeze it.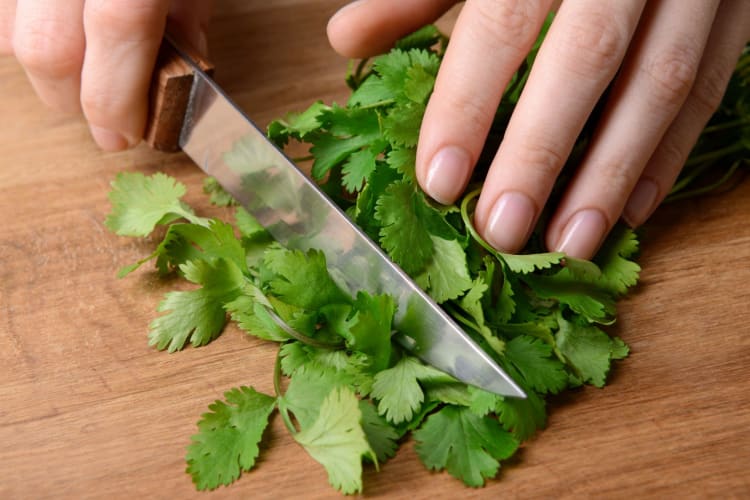 The Ice Cube Tray Method
You can freeze cilantro in an ice cube tray as well. This is great for individual portions.
1. Again, wash the cilantro leaves and stems under cold water. Pat them dry with a clean towel.
2. Chop the cilantro. If you leave it whole, it may be too big for the ice cube tray. At the very least, remove the stems.
3. Place chopped cilantro into the compartments of an ice cube tray. You can fill each compartment about two-thirds full.
4. Add water or oil. This helps preserve the flavor and prevents freezer burn. This isn't necessary, but it's helpful.
5. Cover the ice cube tray with plastic wrap or aluminum foil. This prevents freezer odors from affecting the cilantro.
6. Place the ice cube tray in the freezer and allow the cilantro to freeze completely, usually within a few hours. Then you can pop out the cilantro cubes and put them in a freezer bag.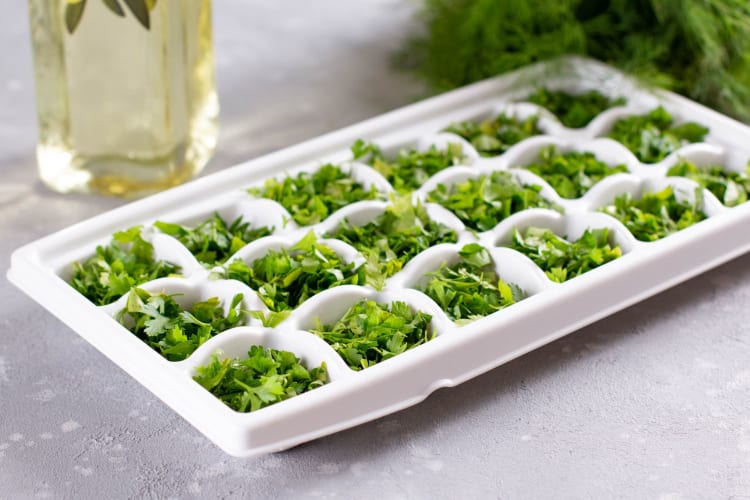 Book an Online Cooking Class Today
Five-star chefs. Step-by-step coaching. Flexible menus. Come see what's cooking in a live online cooking class.
How to Use Frozen Cilantro
Now that you have frozen cilantro, what do you do with it? Well, you can add it to your cooking! It's an excellent addition to sauces in dishes like eggplant curry. It can also work well in flavorful marinades, like the one for this churrasco steak.
It can be a great flavor booster for burger patties as well, like this quinoa burger.
Of course, there are a few things you'll want to use fresh cilantro for. Any foods that won't be cooked, like guacamole and pico de gallo, should have fresh cilantro if possible for a better flavor and texture.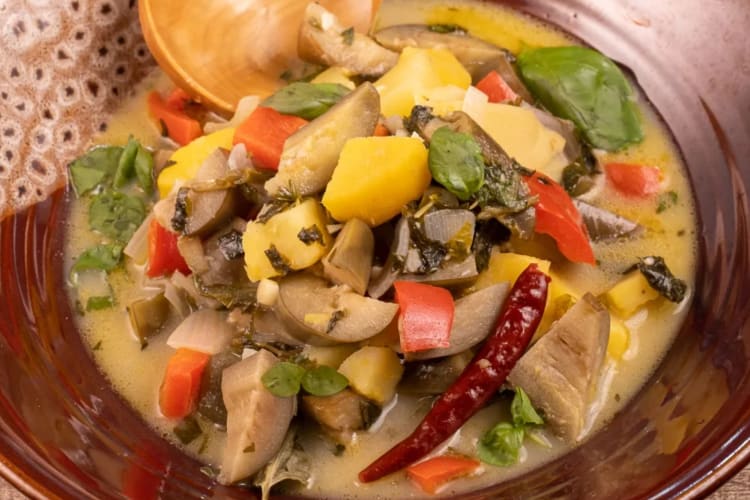 Learn More About Cooking With a Cooking Class
If you're still unsure about how to use fresh or frozen herbs, why not find a cooking class near you? An experienced chef can teach you all about how to add more flavor to your meals with herbs and seasonings.
There are cooking classes in NYC, cooking classes in Portland and even cooking classes in your own city. If you prefer the privacy of your own kitchen, try online cooking classes.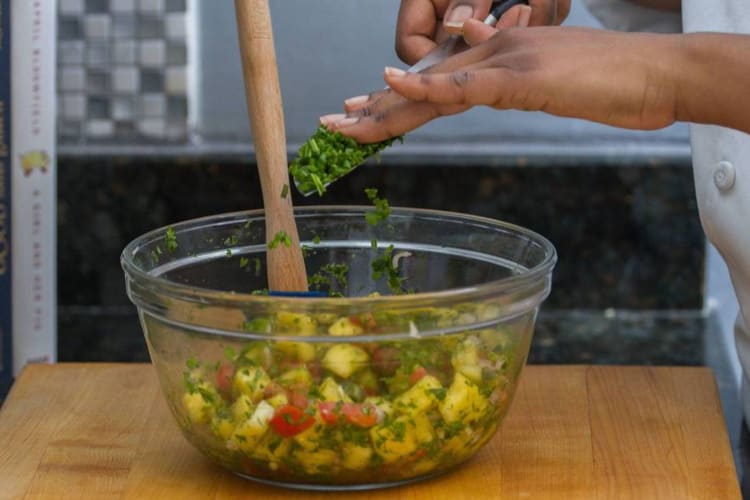 Join 200,000+ Culinary Enthusiasts
Exclusive deals, recipes, cookbooks, and our best tips for home cooks — free and straight to your inbox. PLUS: 500 Rewards Points.
So can you freeze cilantro? Of course. Now it's time to get that leftover cilantro in the freezer so it doesn't go to waste.
For even more ways to explore your favorite foods, check out other experiences happening on Cozymeal.