Cooking Class - French Cafe Creations
Cooking Class - French Cafe Creations
36 reviews
36 reviews
COVID-19 protocols this chef will implement are:

Chef Wearing a Mask (Upon Request)
Who knew that a classic soup, salad, and sandwich combination could be so amazingly sensous?
In this hands-on class with Chef Latisha, you will learn how to recreate a traditional French cafe menu radiating with elegance.

You will begin by building a classic French salad that is fresh, hearty and comforting all at once. Then, you will brew a thick, tangy soup that gets an additional depth of flavor from smoked tomatoes, which you will pair with a French baked ham and cheese sandwich with velvety béchamel oozing out. And for dessert, a melt-in-your-mouth and silky smooth panna cotta with macerated berries.

Guests are welcome to bring wine and beer to enjoy during the class.
Niçoise Salad
With herb-marinated albacore tuna
Smoked Tomato Bisque
With croque monsieur
Panna Cotta
With macerated berries
Most dietary restrictions can be accommodated if noted prior to the event. Please mention this in the message field when you submit your booking request as adjustments to recipes cannot be made during class.
Minimum Guests

1

Maximum Guests

4

Meal Courses

3

Event Duration

2 hours

Labels

Couples, Date Night, French, Singles, Valentine's
Reviews guests left for this experience


This was a great experience! I had so much fun and also learned a lot! I can't wait to take another class with Chef Latisha!


It was an amazing experience. Latisha was awesome. The food was delicious and I would do this again !!! Thank you Latisha !
Reviews guests left for other experiences with Chef Latisha


Beyond expectations, a great experience. I really can't say enough, so damn good.


Chef Tish was great! Her home was very welcoming and she was a great host. I loved her hands on approach and she was very relatable. And the food... Still can't believe how delicious everything was. I will definitely book her again.


This was my second class with Chef Latisha and it was another awesome experience! The food was so delicious and I learned many new skills. Chef is just so good at creating a welcoming, fun environment while cooking up amazing food! The experience is like a combination of a class and having a private chef cook for you. It's unlike anything else I've experienced in my quest to eat great food and learn how to cook. I plan to go again and again!


Chef Latisha took us to New OrleaNs this afternoon with her awesome cooking. One of the best experiences I have ever gotten. We will come back for more.


Chef Tish provided an outstanding experience! The Italian inspired small plate menu was perfect. The amuse bouche was creamy & delicious and the caprese salad was a fresh start to what was the star of the afternoon. That lemon risotto and chicken paillard were AMAZING!! The thoughtfulness put into her recipes came through on the plate and were evident throughout the meal. The dessert was light and the champagne whipped cream was a lovely surprise ending to a wonderful meal!! Chef was friendly, knowledgeable and welcoming. I look forward to another experience with Chef Tish!


Latisha was sooo much fun!!! I will definitely do one of her classes again. Food was amazing, class was fun and I learnt a heap as well. Sooo good!


I surprised my boyfriend with the Italian Farm to Table meal taught by Chef Tish. It was a fantastic evening. Chef Tish was a wonderful host. Her home is very comfortable for a variety of personalities. We both loved the food and picked up all kind of tips and tricks that chefs use. It was interesting that the the professionalism and knowledge of Chef Tish stood out the most to my boyfriend, however I embraced her warm and fun loving soul the most. Needless to say, she is the whole package. The word must be getting out because she seems to book up quick. Well worth the wait. I cant recommend her enough :)


Latisha was fantastic! I was in town for a dental conference and signed up for the class. I attended this class alone and was welcomed into Latisha's comforting home with open arms. She was very knowledgable and showed me how to make a banging 3-course meal! Very memorable and enjoyable experience! Thanks, Latisha!!!


Wonderful, warm, and well prepared--Chef Latisha made our night truly special. The food was amazing. But it is her very special persona that lifts the evening beyond one's expectations. Simply the best.


Chef Latisha food was amazing! Her instructions were very thorough, and I loved it!


What a great way to celebrate our 6mo wedding anniversay! Chef Tish is AMAZING!! She's knowledgable and personable. She made us feel right at home and gave us a hands on experience that we will never forget. She accomodated my wife's dietary restrictions beautifully by offering an alternative that blew our socks off! We can't wait for our next experience with Chef Tish, she's what the culinary world and the world in general needs!!! Love Mason & Megan


Chef Tish was awesome. She kept us engaged and entertained through the whole meal! And the food was delicious. We brought our own beer and wine and she kept them chilled and our glasses poured! We definitely told our friends about it and we will do it again!!!


Chef Latisha's class was so much fun! She was very welcoming and very accommodating to all of our dietary restrictions. The class was very detailed and the food was absolutely amazing. I can't wait to attend another class!


WOW!!! I can't describe the fun and joy and oh my taste buds are jumping for joy!! Latisha is one of the best Chefs I have ever had the pleasure of meeting and enjoying one of her fabulous meals! Thank you Latisha for the wonderful day and food!!


Our experience with Chef Tish was beyond anything I could have hoped for! We had such a good time learning cooking techniques, talking, and dancing the whole night. The food was delicious (best avocado toast and grits I've ever had in my life) and we left full. Chef Tish made us feel welcome from the moment we stepped inside and her place is cozy and comfortable. I've already recommended her to my coworkers and will definitely recommend her to anyone looking good food and a good time!


My partner and I had a great evening with Chef Latisha. She is knowledgeable, a great teacher and created a delicious meal with fresh, quality ingredients. It was such a fun evening. I highly recommended the experience.


Chef Tish combines culinary knowledge with a sparkling personality to create the perfect cooking class experience. She walked us through the steps for each delicious component and dish with easy to understand instruction and helpful tips and tricks. It was important to us that we learn recipes that we could recreate later on for friends and families and the class delivered. Can't wait to book another class or meal with Chef Tish!


We had a great time with Chef Tish! She is very personable and upbeat and made the whole experience fun. Learned some cooking techniques and had some great food. We will be back!


Amazing experience. Chef Latisha makes great food and is enjoyable company!


Chef Latisha was very warm and inviting. She played great music and made my friend and I feel so welcome. She was very knowledgeable about food and various cooking techniques. The ramen, potstickers, and green tea pound cake were phenomenal and very delicious. I plan to book her again. I would definitely recommend Chef Latisha's class to a friend!!!


This experience was incredible. We learned so much from Chef Tish! On top of the amazing food she was super warm and sweet, it's like we've known each other for years. I'm excited to book another experience with her!


Chef Tish was an absolute delight! Upbeat, energetic, great personality, good teacher. The food was outstanding!


Chef Latisha could not have been more professional, warm, creative or skillful. Her three course Upscale Cajun meal knocked my socks off! I couldn't believe such flavors and artfully plated food could be created in my kitchen. The Peach cobbler was surprisingly unique and easily the best peach cobbler I've ever tasted. I was surprised at how hands-on the entire process was. I actually learned several skills that I can apply to different meals as well as specific recipes that I can build upon and experiment with. While working and multi-tasking Chef Latisha also cleaned as she worked and prepped. She left my kitchen in better shape than she found it! She advised on knives and kitchenware I could consider for my future culinary endeavors. She complimented my spice rack and taught me how to sear salmon upscale restaurant style. Chef Latisha has lived and worked all over the world and her international culinary background is immediately apparent. I had a lot of fun and look forward to Chef Latisha's Ramen course! She is talented, warm, professional and fun. So glad I found Cozymeal!


This was a fabulous experience. The food was great and we learned to great cooking techniques to enhance our personal experience when preparing meals at home. I highly recommend Chef Latisha for a truly unique experience.


This was a one of a kind dining experience! The Cajun themed food was exquisite and could be defined as comfortable gourmet. Chef Latisha was so knowledgeable and her international experience really came through the food. She was also very friendly, bubbly, and warm. Highly recommend!


Really enjoyed the experience. Food was delicious. We will definitely do this again. Considering doing a chef at our location for family and friends. Thanks again !


Latisha's Place was small, cozy, intimate and very comfortable. She welcomed us right in and made us feel right at home. Not as hands on as we liked for it to be but she was very informative about all of her techniques and all of the ingredients she was using. Every single course was amazing, especially the avocado toast!! I'd definitely book with Chef Tish again and recommend others to book with her as well.


Chef Latisha is absolutely amazing. She's funny and attentive!!! I hate being in the kitchen and she changed my outlook! I couldn't have asked for a better cooking experience!!!


Chef Latisha was amazing! She was very professional and the food was absolutely delicious!! Everything was so fresh. We had an awesome time!! Will definitely recommend Chef Latisha. She's the best!!


My girlfriend and I had a great time at Chef Tish's private cooking class. She was very engaging and the food was great! Highly recommend.


Chef Tish was excellent. We were very pleased with everything.


Definitely an adventure at the table with Chef Latisha! One gets to indulge and experience an endless level of deliciousness.
Reviews Chef Latisha received outside of Cozymeal


Chef Latisha makes any meal taste good. I have started eating dishes like meatloaf that I hated before I had her food. Her food is fresh and delicious!


I always thought I knew good food. Then Chef Tish comes along. Her knowledge of world cuisine coupled with her technical skills and flavors will leave you speechless! She has, by far, the best food I've ever tasted!
Other Cooking Class Experiences you may like
Can be used for any experience or cookware
Meet your chef
---
Chef Latisha is currently the head chef and nutrition director at a prestigious K-12 school for gifted learners where she created and established a farm-to-school nutrition program. She's also responsible for the instruction and curriculum of the culinary arts classes. Chef Latisha donates a generous amount of her time and skills to volunteering, and has also been a contestant on Food Network's "Guy's Grocery Games!"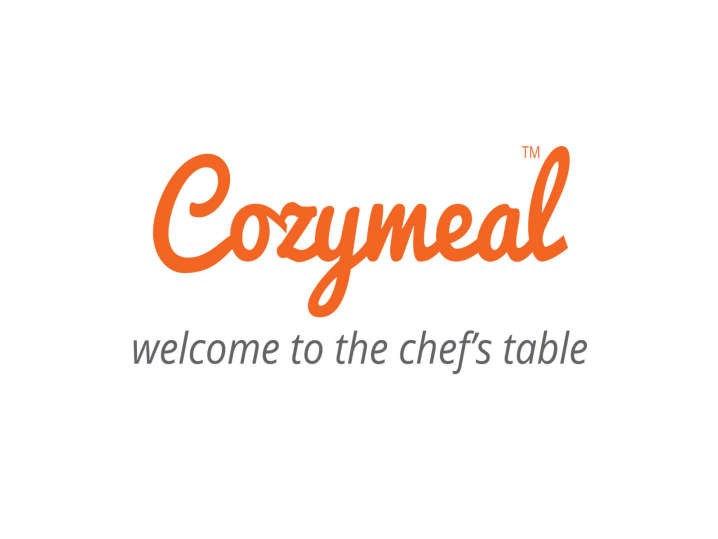 This website uses cookies to enhance user experience and to analyze performance and traffic on our website.
We also share information about your use of our site with our social media, advertising and analytics partners.
This website uses cookies to enhance user experience and to analyze performance and traffic on our website. We also share information about your use of our site with our social media, advertising and analytics partners.
Accept