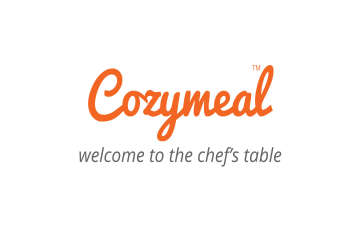 Chef Monica
Verified chef
Food safety certified
(18 reviews)
Award-winning Georgia-based Chef Monica has held many roles in her culinary career, including chef consultant, culinary health coach and personal chef for entertainment industry figures. Her passion for healthy food has always been her North Star. She specializes in vegan and vegetarian catering and has even created her own plant-based food line. Chef Monica counts many Michelin-starred chefs among her admirers and collaborators.
Cozymeal guest reviews for Chef Monica


I was given this experience by my Husband for Date night as a surprise. Did not know what I was expecting. To start Monica was very welcoming and a bit surprised by my husband not letting her in it was a surprise for me. So we both were surprised in a good way. As we walked in the home was very well kept. Very clean and the dinner table was prepared for guests. We continued in she directed us where to put our items and to make ourselves comfortable, which we appreciated. She began to confirm all the food items we were going to make this night. Needless to say, I was so super surprised by it all. As we are attempting as Vegan beginners and this was so excellent. Monica was super informative and educational in every aspect and she also explained as she was demonstrating various options which meals we could make adjustments to if need be when we are preparing them. Super pleasant personality and was very well prepared, she has all utensils you ever want to have and need as we expect nothing less from a Super Chef. What I appreciated most was she has no pets and her house is very clean physically and regarding food ingredients. Everything she pulled out was either vegan or organic. She was very patient and helpful. Monica was not just a demonstrator she allowed us to get in there and cook also, the true meaning of a Cooking Class. Another good part is we all sit and eat, talk, and learn a little more like a family, and being that she truly enjoys what she does it was like being in a family kitchen and being taught how to cook all over. Thank you, Monica I am very grateful my husband chose this as a surprise for me, it was a super choice. I'm not sure why I see a bad review, especially regarding Dog hair as she does not own any pets, so this could be a mistake. Monica, we appreciate you also sending us all the recipes we made in class and some others. Thanks for your time.


Eric speicher
19 Feb 2023
This class was excellent. We learned a lot and had a great time


Great chef, educator and host. I learned a lot about traditional Ukrainian dishes and how to make my own crepes! 5/5 stars!