Team Building Activity - Speciality Maki and More
Team Building Activity - Speciality Maki and More
108 reviews
108 reviews
COVID-19 protocols this chef will implement are:

Chef Wearing a Mask (Upon Request)
Learn how to handcraft a variety of specialty maki and more with Chef Made Master.
In this hands-on team building experience with Chef Made Master, you and your team will work together to handcraft three different speciality maki rolls and more using a fascinating array of exotic ingredients and Japanese culinary techniques.

Chef Made Master will begin by teaching your group how to add a splash of color and another layer of texture to your spicy salmon roll with masago. Then, you will move onto rolling up your vegetable futomaki as well as a double tuna roll with a magical black pepper sauce.

Guests are welcome to purchase wine and beer from the venue.
Salmon Wrapper
With cucumber, radish sprouts, spicy mayonnaise and masago
Futomaki
With cucumber, avocado, radish sprouts and gobo
Double Tuna
With cucumber, avocado, togarashi, radish sprouts and black pepper sauce
Lemon and Blueberry Cheesecake
With nut crust, cream cheese and condensed milk
Most dietary restrictions can be accommodated if noted prior to the event. Please mention this in the message field when you submit your booking request as adjustments to recipes cannot be made during class.
Minimum Guests

4

Maximum Guests

22

Meal Courses

4

Event Duration

2.5 hours

Labels

Asian, Fun, Group, Pescatarian, Sushi Making
Reviews guests left for this experience


Made was very helpful, friendly, and our team enjoyed the experience. One person in our group was vegetarian and celiac, and he was very accommodating and prepared gluten free and vegetarian options for her.


We went as a team building outing for our department and it was a really fun event! Chef Made Master did a great job. Plenty of food and great at accommodating various dietary restrictions!
Reviews guests left for other experiences with Chef Made Master


Chef Made Master was fantastic! I wasn't sure what to expect and was a bit nervous, but he was so laid back and made it fun and easy to follow. We had a great time and ate amazingly well! Thanks for sharing your skills and kitchen with us!


Chef Made was fantastic! He led a very thorough and FUN class, answering all of our questions and providing background/ explanations for various prep steps. My group feels confident in their ability to prepare these dishes on their own. Tip: go to class hungry!


arigato! tonoshii desu! i would absolutely do this again, and it would be fun to do something like egg fried rice.


everything was absolutely fabulous!


Chef Made was great! Our group had a wonderful time and loved learning about different aspects of sushi and how to create three sushi rolls. Highly recommend. Adigato Chef!


Hi there, Chef was great for us! He was patient, talented and the cooking experience was great for my son and husband, as hoped! He brought the food to cook, having prepped some in advance, and spent time one on one with both my son and husband and some together. My only suggestion would be to have a handout that explains or reinforces things at the end to help memory. Chef's communication to me directly was clear and helpful--a photo of him driving when en route, sent when I asked for confirmation. And he sent a couple of great photos of my son and husband after they made the delicious meal. My sixteen year old was especially proud to learn some cooking--and plate preparation--skills. And he loved the chance to make and eat a meal I cannot!! Chef was GREAT. And so was our experience with him! We will surely do such an event again, and likely try to do a cooking experience with him in particular. He was great with my son and husband, who are both fairly quiet, yet interested in cooking!!


Good job. We gave a tip in person. Thank you


Maybe it was different for others, but I had a hard time hearing and understanding the directions given. It would be helpful to slow down and speak more slowly and clearly. It would also be helpful to have more specific instructions regarding what to have ready. We bought the wrong kind of seaweed that was difficult to work with, there were no portions provided for tuna, and got wrong mayonnaise. Frustrating.


He was a fun instructor!!


Chef Made was a great teacher and made everything super easy! The fish was also super fresh and the experience was lots of fun. Would highly recommend.


Chef Made us wonderful, so informative, we learned so much and the sushi was delicious!! Highly recommend!!


Sushi Chef Made was spectacular. A true rockstar in the flesh - figuratively and literally. We ate like kings, and had a blast learning how to make sushi. We are stoked to put our new found knowledge to work in our own kitchen this week. Chef Made was very genuine, kind, and a gracious teacher & host of his program.


Thanks again Made! Fun as always


We had a wonderful day with Chef Made. He was serious and fun at the same time, taught us a lot about making sushi, and helped us prepare a wonderful meal. We will do this again.


Great class! Had so much fun and yummy sushi. Entertaining and fun chef.


Chef exceeded expectations. Bought as gift for sons. Was a wonderful experience. They may do again, and/or purchase as a gift going forward. Chef was very knowledgeable and skilled. Great demeanor as well. Thrilled with the whole thing. Tipped him that night.


Fun, personable, & easy-going. He was punctual too! He was patient and made the process enjoyable. Plus, the meal was so good! Lots of different nuggets of goodness!


My husband and I took this class and it was SO FUN! Chef Made Master is so friendly and made us feel at ease learning our new skills. We learned so much and had a HUGE amount of delicious food when all was said and done. Highly recommend!


Chef was right in time and took care of everything, including preferences with our sushi. He excelled at instructing students like us who have never made our own sushi before. It was a wonderful experience, highly recommend.


We felt Chef was a great host!


Chef Made was incredible! The sushi lesson was technical, but doable, and delicious. It takes true talent to make sushi making accessible, but Chef was wonderful at it. He is a tremendous teacher.


We enjoyed the class!


This class was amazing! Super helpful in learning how to make sushi, and the results were delicious!


Chef Made provided a wonderful sushi experience. He was informative and patient. The dishes were delicious!


Dear Chef Made Master, My daughter and I truly enjoyed the class. We made a few more California rolls after class and I think we are getting much better at the rolling. Now, to do better with the Salmon cutting. We didn't make the Tuna but I will try that this week. Take care and happy holidays!


We asked Chef Made to come for my husbands dinner. He was patient and encouraging and showed us a lot of tips and tricks. The sushi was delicious and so fresh!


Great class in technique. Answered a lot of questions I had about making this at home, puts my mind at ease knowing if I get posted away from good food again, I can recreate recipes myself. To the chef: sorry I wasn't talkative! I can't walk and chew gum at the same time, I was trying to follow along and clean up my workstation at the same time! ? Thanks for all the good tips. It was a class that will stick with me.


This class was excellent! Lots of great tips around knife work and prep. Very easygoing and fun. Highly recommend!


Thanks so much for a great night!!


Amazing experience. Chef Made was professional and very engaging with a great friendly personality. Very accommodating, responsive, prompt, knowledgeable, respectful, etc. First time ever doing anything like this and will definitely be doing more, especially Chef Made's classes.


A great experience! Chef was very knowledgeable and a fun host.


Our company really enjoyed Chef Made's class! Most of us have never made sushi before and we all learned so much and appreciate his tips and tricks that we can use when we try making sushi on our own. The recipes were delicious and we had a good time. Thank you, chef!


This was a fascinating experience for my husband and me to learn sushi making from scratch. The chef was extremely friendly and showed us so many interesting techniques. It's unbelievable how amateur cooks like us could create a fancy platter like what we eventually pulled off.


We had a great time. Definitely want to do It again !


Thank you for the best experience!


Great class, great personality. Would definitely take another class taught by him


We absolutely loved it! Having a chef come over to our house was a great and relaxing experience. He immediately makes you feel comfortable and teaches you a lot. Even gave us mini quizzes lol! The food was beyond expectation! We are looking forward to doing it again and inviting some friends:)


Chef Made was such a great teacher and so much fun! It felt like we hanging out with a friend. It was an absolutely perfect double date night and he made the experience wonderful.


This was a Christmas gift from my husband. It was a great experience. Chef Made was very knowledgeable and fun. We were left with a lot of sushi. Highly recommend!


Chef Made was simply outstanding! I would HIGHLY recommend him to anyone interested in learning how to make sushi. The number of details was amazing. I received this class as a gift from my daughter (and did it with her), and the experience surpassed all our expectations.


The class was great! Had fun making sushi and rolls with Chef. Even shared my new skills with my family. Delicious!


Great class for beginners. I learned so much. Highly recommended.


Great class! Chef took his time and was happy to go back over steps if you were confused or fell behind. I feel confident now making sushi!


Our experience with Chef Made was phenomenal. He was a true professional that taught us so much while being laid-back and welcoming. My girlfriend and I will recommend his class to any sushi lover and you should too!


Made was wonderful! My husband and I had an absolutely wonderful time making sushi. Highly recommend!


My boyfriend and I had the best night learning how to roll sushi with Chef Made! He made the class fun/entertaining and the sushi was absolutely delicious. Such a special date night - highly recommend taking his class!


Would definitely take another class from the chef


Great class!


He was very personable and nice. We learned a lot from him- highly recommend!


Phenomenal! Such a great class to do with a friend! Highly recommend to anyone who loves sushi!


Hilarious. Use what I learned every week now


Our team had a wonderful time with Chef Made - he made it very easy (brought all the supplies and ingredients), was patient and very knowledgeable, and the food was delicious. Highly recommend for a work/office event!


Amazing experience! Chef was perfect and the Sushi making was a great activity for family with all ages! would 100% recommend this


We had an absolute blast with Chef Made! He was so fun and interesting and we learned so much. AND what delicious food! We will definitely be doing it again!


A lot of fun for the girls. Thank you so much.


Chef Made Master was fantastic. He is one of the most humble and accommodating chefs that I have met. He is talented but really makes him a tier ahead is that he is not cocky and is willing to answer even the "stupid" questions. The food was fantastic while the presentation was stupendous. Made my wife's 40th bday memorable for life.


Chef Made and his assistant arrived right on time and spent the next two hours setting up the most amazing sushi presentation I've ever seen. The fish was superb, and several people commented that it was the best they'd ever had of each variety. He is very personable and highly talented...amazing to have a top restaurant chef here in our home. Definitely a lifetime memory.


Made was an absolute pleasure. Equally skillful, kind, and a wonderful teacher and mentor. If you're looking for a good time, great food and better vibes Made is the guy for you. 13/10


Chef master made's omakase was amazing. We loved every bite! He was very knowledgeable about all the different types of fish, sushi techniques, etc. We loved hearing about his sushi journey. We'd recommend this experience to any and all sushi lovers!!


Chef Made is clearly a sushi expert and guided our group through the steps to prepare and make and the sushi. He was always happy to help answer questions and checked in with us as we progressed. We had to scramble a bit to gather bowls and plates as we went along, so it might be handy to let participants know ahead of time what to set out beforehand.


This is a wonderful class! Chef Made was a very good teacher. He was easy to follow and made the class a lot of fun. The sushi was delicious!


Bit of a tough time with the accent, but very friendly, knowledgeable and we had a great time and learned a lot!


Fun class!


Had a little trouble getting logged in but it was truly a great time for my husband and I. It was nice to see other people chime in with questions and the Chef was wonderful and polite and great conversations during the experience. Would definitely do again!


We had alot of fun learning to make sushi with Chef Made. He explained everything well and was a pleasure to joke with. Perfect Date Night. I would highly recommend this class.


We've now taken Chef Made Master's sushi courses multiple times, and every time we learn a lot, have a great time, and eat a ton of sushi. He's so good at leading the courses - really nice guy, and he's incredibly talented.


Absolutely delightful. We're already considering getting the next level up


Chef Made's instructions were easy to follow, and the food was delicious. Perfect introduction to how to make sushi.


Chef was great- explaining and providing the Japanese name of the various elements of Sushi.


Such a great opportunity to practice a new skill.


Our family of four (including two kids aged 6 and 8) loved this class! Chef Made was engaging, patient, knowledgeable and fun. Our sushi was delicious, and we feel like we can now make this on our own. Thanks, Chef!


Chef Made Master was very patient and friendly with all of our questions and taught us a multitude of sushi cultures! Lots of techniques were taught by Chef Made Master, and he also helps you learn how making sushi can be so easy! My lady and I had a lot of fun with Chef Made Master!


Very knowledgeable about sushi and all the components that make up the dishes. He has incredible technique, we learned a lot during our session!


Chef Made was fantastic! He was personable, patient and made everyone very comfortable making sushi. I highly recommend him.


We had a great experience in Made's class. We had never made sushi in any professional way before. He took his time to explain everything to us, including writing a few things on a white board. His knife skills were VERY impressive and he made several funny jokes to make us all feel relaxed. The sushi came out delicious, and we are confident that we could make it at home now. Our only suggestion would be to add some light background music so there won't be complete silence in the pauses between steps or while eating. Overall, we had an amazing time and would recommend Chef Made's Maki Mania class to others.


What a great experience! Chef Made was a fantastic teacher and we had a great time. He showed up with everything we needed and then walked us through every step in the process expertly. He was friendly, funny, and easy going. I would recommend enthusiastically and without reservation.


AMAZING EVENING!! Chef Made lead a great GREAT class! I highly recommend this to anyone who likes sushi. I would 1000% do this again. I wish I could rate Chef Made more than 5 stars because he deserves 5,000 stars.


Chef Made is excellent, we loved his class so much that we booked him a second time for our friends. All the food was amazing. We can't wait to book him again for other events.


An incredible chef who is patient and fun to work with.


We loved making ramen with Chef Made Master! He gave great insights into the process and history, and even sent us al the details and recipes in follow-up which I so appreciate. Thanks again!!


My girlfriend and I went to Chef Made Master's house and even though it was just the two of us we had an absolutely great time. Chef Made was a very gracious host and obviously a great teacher as well. He did a good job of making the class fun, and the sushi we ended up making was delicious, so I definitely recommend booking this class with him if you're looking for a fun way to learn how to make (and eat!) some sushi.


Chef Made was fabulous. He was fun, patient and so skilled and wonderful. We loved every minute and felt so proud of our creations!


Chef Made was absolutely amazing! He was so patient and informative. The boys and I had a great time. We will definitely be back!


Chef Made is a fantastic chef, with a passion for cooking and teaching. He was very helpful and patient, as my son (10) and I were learning how to prepare sushi for the first time. We had a blast! And the sushi was delicious! We are looking forward to preparing sushi at home I would highly recommend it!


Chef Made Master was AWESOME! He was extremely welcoming and friendly, explained sushi terminology and history and taught us the right want to prepare rice! The recipes were simple but elegant and we made so much food we couldn't finish it all. My wife and I had the perfect date night. I would recommend him and the cozy meal experience to everyone.


Chef Made made it a fantastic night for all of us. He was patient teaching six neophytes in the ways of making sushi. If you are a sushi lover , you will not be disappointed ! Many thanks for such a fun time.


I took the intermediate sushi making class with Chef Made Master in his home. First off, his home was very clean and inviting with individual stations for me and my boyfriend. When we were arrived, we were super excited to experience this private cooking lesson! Chef Made Master was a very knowledgeable and patient sushi instructor. From preparing the rice to rolling the sushi, this class encompassed all the skills needed to make sushi. We learned how exactly to mix the rice with vinegar along with the different types of knife cuts for the various ingredients. He took his time in explaining the processes and also helped us if we ran into any problems. All of the food that we prepared was delicious and I would definitely take another cooking class with Chef Made Master!


What an amazing experience! Chef Made is a sushi EXPERT! He was kind, patient & made sure we had a good time while making a delicious meal! We couldn't have asked for a better birthday surprise for my mom!


We had a great time and experience! Chef Made Master was very knowledgeable and patient.


Chef made master is a wonderful teacher who is extremely knowledgeable about everything involving sushi making! We had an incredible time in the kitchen hanging out and making sushi with him. Most of all he's an extremely kind, humble, and welcoming person who really made a birthday super special. Awesome experience with a superb chef/teacher/human!


Excellent experience! Chef Made was a patient and kind instructor and taught us all about the sushi making process. We would work through sections of the menu and then take breaks to eat. It was nice that he would adjust the process based on what we were excited to do. More than enough food, we had to take some home and he gave a bottle of sake as a gift. Highly recommend.


Made was awesome. He was very friendly, great for both beginner and advanced chefs, and was a great instructor / chef. Highly recommend for all types of groups.


Made was awesome! He was very kind and informational, and took his time guiding us through the entire process. The food was delicious (especially the sesame sauce), and we left with new knowledge and full stomachs. I would definitely recommend it to anyone.


Very friendly and considerate. Thank you for such a fun time!


Chef Made Master is both a skilled teacher and a kind, easy-going person. Though it requires many years of study to master the art of sushi making, Chef Made Master makes it fun and accessible for all levels. He was also extremely prompt and courteous. Would recommend him to anyone!


Chef Made was an absolute stud, and we learned a ton and ate a ton. Highly, highly recommended.


We had a wonderful time with Chef! Would definitely recommend! We made excellent sushi and the time flew by


Super nice, awesome at answering questions both about sushi nd food in general!


Chef Made Master provided us with an unfortgetable and invaluable experience, and we would highly recommend him to anyone. He was so kind, helpful, and encouraging as he patiently instructed us in the art of making sushi. He took time to explain and demonstrate things, while allowing us to be entirely hands on. He is clearly born to teach. He was so knowledgeable about his work, and we learned so many cool things about sushi in general by just talking with him throughout the evening. The atmosphere was positive and relaxed, and we really felt like we were hanging out with a friend. The amount of food he brings is practically bottomless too, so we had tons of amazing leftovers! Best of all, we actually feel like we can make proper and delicious sushi for years to come, all thanks to his help. We feel so lucky to have stumbled upon him! Hire him, you won't regret it :)


CHef was warm, friendly, knowledgeable, and truly made it a wonderful experience!


What an awesome experience with Chef Made Master! He was very patient, answered a ton of questions that we had, and taught us how to make a fantastic meal. We had SO much food, with a lot of leftovers. It was a fun, interactive, engaging, and relaxing evening. I can't recommend him highly enough!


A wonderful experience. Chef Made was a good teacher and helped to de-mystify sushi. With 4 people it was a LOT of food.


My girlfriend and I had a fantastic time making sushi with Chef Made, there is not enough space to say all of the great things! Chef Made was a perfect teacher - he gave us very helpful guidance, encouragement, and made the experience unforgettable. If you have any interest in making sushi, we would highly recommend this experience!


Chef Made was truly an amazing experience. He came with all the materials necessary and taught us everything we needed to know about making sushi. He even went out and brought Toro (Fatty Tuna) because it was my favorite. He kept in great communication the entire time, was very polite and kind, and also brought us a bottle of sake as a gift. If you're still reading this, do yourself a favor and book him now!


Chef Made is a living and walking example of pure perfection. My friend and I enjoyed ourselves tremendously. He's very knowledgeable and hands on but most importantly very patient, encouraging, superb customer service and satisfaction. Great sense of humor and charm.


Making sushi is an art form. From the cooking and handling of the rice to slicing raw fish, every chef has his own style and techniques. Chef Made is not different. And it is very obvious that he honors and respects his craft. Watching his knife skills at work is almost like watching a ballot. He does't just build unique and visually impressive dishes, he creates and crafts them. And then there is the melding of favors. Chef Made combines traditional sushi styles with new and innovative flavor profiles that he has formulated. That makes watching Chef Made work is the fact that he does all this while keeping up a conversation with his guest. He is shy at first, but its obvious that he likes to engage with his guests, discussing raw fish varieties and why each is used in a a specific dish. Getting to know him is easy. Just ask him about drumming, his other passion.
$ 109 Per person
all-inclusive: 2.5-hour class, 4-course meal and taxes.
---
Can be used for any experience or cookware
Meet your chef
---
Chef Made Master is a renowned sushi chef known for creating stunningly beautiful and flavorful plates of sushi. He has gained experience in a number of sushi restaurants across the country, beginning as a sushi helper and working his way up to his currently coveted role of head sushi chef. His calming, yet energetic demeanor makes him an outstanding host to a number of memorable cooking classes and culinary experiences.
Flexible booking: Cancel or reschedule this event's reservation for free up to 48 hours before the event.
This experience is not refundable as it includes a meal kit.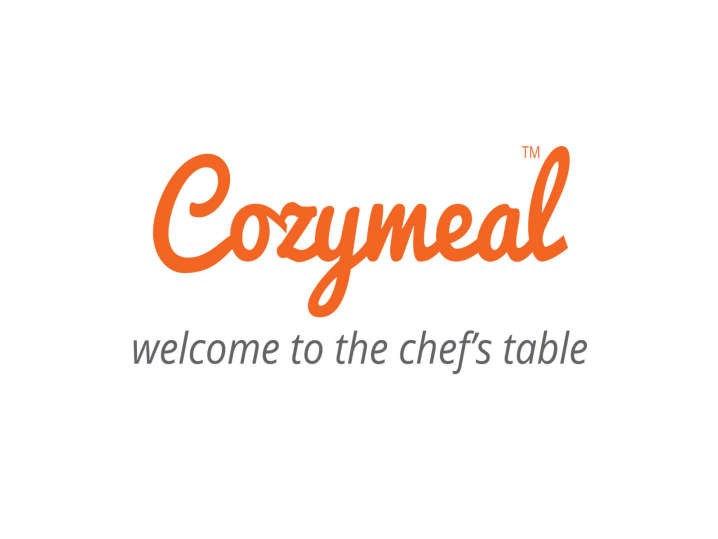 This website uses cookies to enhance user experience and to analyze performance and traffic on our website.
We also share information about your use of our site with our social media, advertising and analytics partners.
This website uses cookies to enhance user experience and to analyze performance and traffic on our website. We also share information about your use of our site with our social media, advertising and analytics partners.
Accept