Tyson Chicken Nuggets Recall 2023: What You Need To Know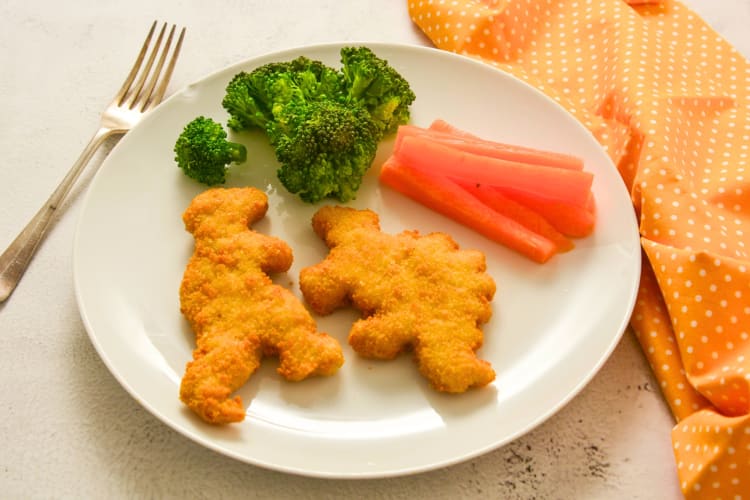 Have you been wondering about the Tyson chicken nuggets recall? The world's second-largest producer of chicken products issued a recall statement recently about one of their products due to possible contamination concerns. The Tyson chicken nuggets recall of 2023 headline swept households, leaving people with questions about why there was a recall on Tyson chicken nuggets in the first place, which products were affected and what they should do about it.
First and foremost, the good news is that the Tyson chicken nuggets recall doesn't affect all of their products. You don't need to run to your freezer and promptly throw out any and all chicken products from the manufacturer. In fact, only one line of products was affected, known as the "Fun Nuggets." Read on for everything you should know about the Tyson chicken nuggets recall 2023.
Jump to Section
Book a Gourmet Cooking Class Now
Kick-start your culinary confidence with help from a world-class chef. See what's cooking in your city today.
What Tyson Chicken Nuggets Are Being Recalled?
As previously mentioned, it's only one line of Tyson chicken nuggets that were recalled in November of 2023. The "Fun Nuggets" line, also known as Tyson dino nuggets, was recalled recently due to a consumer report of possible foreign matter contamination in the nuggets.
The product in question is a 29-ounce plastic bag of "Tyson Fully Cooked Fun Nuggets Breaded Shaped Chicken Patties" that are shaped like dinosaurs. Additionally, the Tyson chicken nuggets recall only affects bags of Tyson dino nuggets that have a best-by date of September 4, 2024, according to a Tyson press release.
The nuggets involved in the Tyson chicken nuggets recall were manufactured in early September of 2023. The manufacturer was able to determine that affected bags were only sold in a select handful of states, including Alabama, California, Illinois, Kentucky, Michigan, Ohio, Tennessee, Virginia and Wisconsin. All recalled nuggets also contain an establishment number "P-7211" on the back packaging.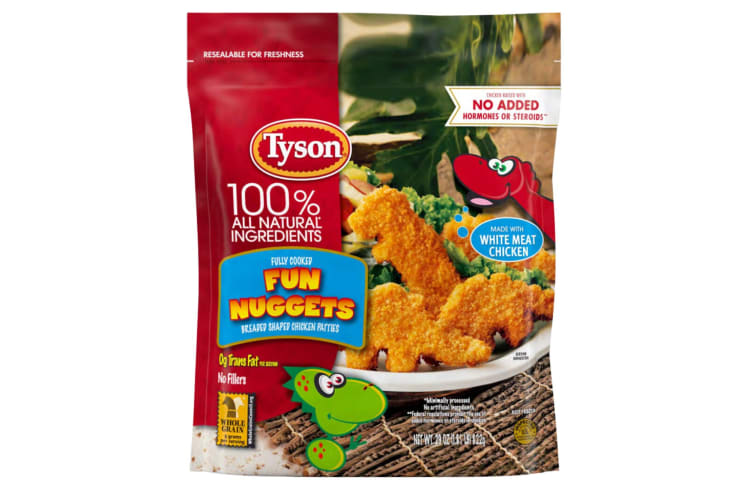 Why Are These Tyson Chicken Nuggets Being Recalled?
The Tyson dino nuggets, in the amount of nearly 30,000 pounds of nuggets, have been recalled due to concerns about metal fragments in the chicken patties. The issue was brought to the company's attention by consumer reports of small pieces of metal. Only one person has reported a minor oral injury connected to the Tyson dinosaur nuggets, according to the USDA.
Since then, no further injuries have been reported as part of the recall on Tyson chicken nuggets. It is unknown how the contamination occurred or how many bags of Tyson dino nuggets were affected in total. The Tyson chicken nugget recall is an event recent to November 2023 that continues to unfold.
What To Do If You Have A Product That Was Recalled
If you think you may have bought a contaminated product that is part of the Tyson chicken nuggets recall, double-check the establishment number and best-by date on your package to determine if you have nuggets that were affected.
If your product is part of the Tyson chicken nugget recall, the company requests that you contact them via call or text at 1-855-382-3101 and that you cut out the UPC and date code for reference.
If you have a package of Tyson dino nuggets that are part of the recall, the USDA and Tyson urge consumers to throw them away or return them to where they were purchased, if possible. The USDA also has a list of all affected wholesalers to assist you in determining if your product could be affected.

Join 200,000+ Culinary Enthusiasts
Exclusive deals, recipes, cookbooks, and our best tips for home cooks — free and straight to your inbox. PLUS: 500 Rewards Points.
The Tyson dino recall has been big news, and thanks to organizations like the USDA releasing lot numbers and other information related to the Tyson dinosaur nuggets recall, consumers are able to clearly see if they bought contaminated nuggets.
It is still unclear what may have caused the initial contamination in the dino nuggets or exactly how many bags from the lot were affected. Either way, if you have the Tyson Fun Nuggets in your freezer, check the date and consider throwing them away because they could be part of the Tyson dinosaur nuggets recall. Apart from issuing the voluntary recall of 30,000 pounds of dino nuggets, Tyson has yet to release an official statement regarding what happened.
To stay up to date, check out other news and experiences happening on Cozymeal.