Ground Beef Recall 2023: What You Need To Know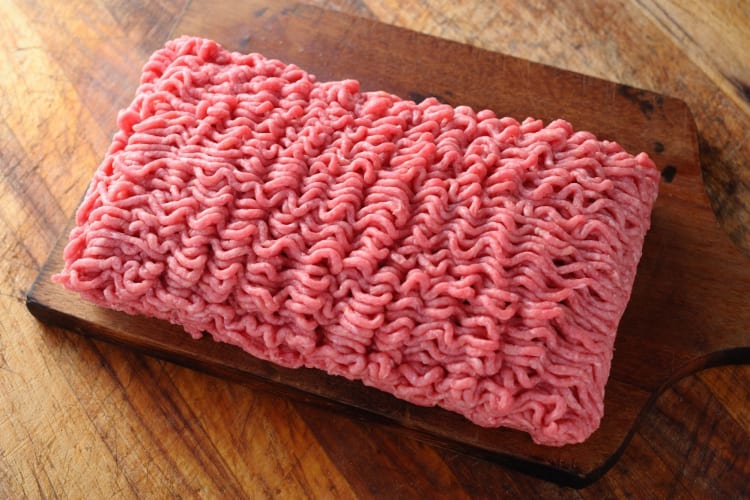 There is a current ground beef recall in the United States. The Food and Drug Administration (FDA) and the U.S. Department of Agriculture (USDA) will recall food that does not meet regulations. These recalls remove food from the shelves of grocery stores and restaurants that may cause illness. The USDA is the organization that regulates meat, poultry and processed egg products. This is also the organization that issued the current ground beef recall.

When there is a ground beef recall, it's important for consumers to check their kitchens for potentially affected products. In this case, you want to check ground beef that may be in your fridge or freezer because of contamination with E. coli.

You can check if the ground beef is part of the recall by looking at the lot number on the packaging. This guide will help you know which ground beef products are recalled and what to do if you find products included in the ground beef recall in your freezer.
Jump to Section
Gourmet Cooking Classes Near You
Take your culinary skills to new levels with guidance from five-star chefs.
What Ground Beef Products Are Being Recalled?
Hearing of a ground beef recall can be scary, but it's crucial to know that not every kind of ground beef on the market is being recalled. So, which ground beef is on recall? American Foods Group LLC, which also goes by Green Bay Dressed Beef LLC, of Green Bay, Wisconsin, is the company recalling 58,281 pounds of ground beef products. Both consumers and businesses may have bought these raw ground beef products.

The products included in the USDA notice for a ground beef recall were produced on August 14, 2023. There are three products included in the recall:


80-pound cases containing 10-pound plastic tubes of 90050 BEEF FINE GROUND 81/19, lot code D123226026.

80-pound cases containing 10-pound plastic tubes of 20473 BEEF HALAL FINE GROUND 73/27, lot code D123226027.

80-pound cases containing 10-pound plastic tubes of 20105 BEEF FINE GROUND 73/27, lot code D123226027.

Each recalled product has the establishment number "EST. 18076" inside the USDA mark of inspection.

These products in the ground beef recall were sent to wholesalers in Georgia, Michigan and Ohio. They have also been traced to retail stores in Indiana, Illinois, Missouri and Wisconsin. Consumers who purchased ground beef in these states are most likely to be affected. However, it's worth checking any ground beef products you may have, even if you purchased them in another state.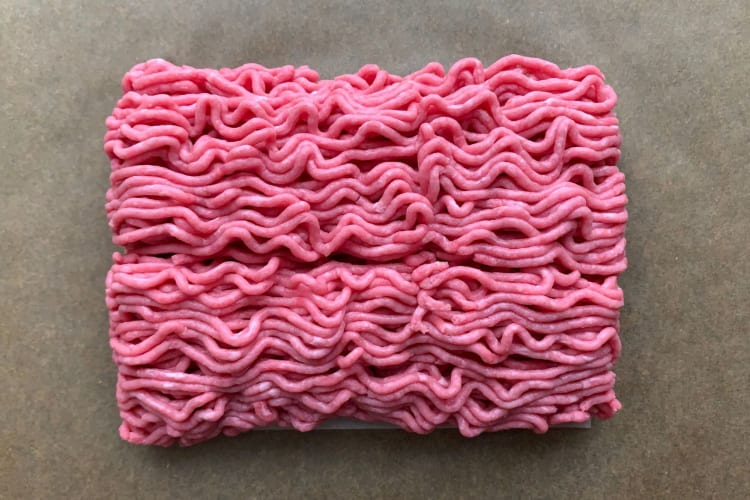 Why Are These Ground Beef Products Being Recalled?
There is a recall on ground beef because a sample batch was contaminated. The beef tested positive for Shiga toxin-producing E. coli. Eating meat contaminated with E. coli can lead to serious illness, especially for those who are pregnant or have a weak immune system. The threat of potential illness to consumers is what led the USDA to announce the ground beef recall.
What Is E. Coli?
Escherichia coli, often shortened to E. coli, is a bacteria that lives in the intestines of people and animals. The bacteria is usually harmless or may cause brief bouts of diarrhea. Some strains of E. coli can cause more severe symptoms, such as stomach cramps, bloody diarrhea and vomiting. Many people ingest E. coli through contaminated water, raw vegetables and undercooked ground beef.

The meat involved in this current ground beef recall tested positive for E. coli O103. This strain often leads to more severe symptoms and can be diagnosed through a stool sample test. Most people infected recover within a week, though some could develop more severe infections.
Join a Live Online Cooking Class Today
Your kitchen is now your own culinary classroom. Connect with chefs from around the world right from the comfort of home.
What Is Shiga Toxin-Producing E. Coli?
As stated, there are different strains of the E. coli bacterium. The Shiga toxin-producing E. coli, often shorted to STEC, is a strain that leads to quite severe symptoms. Along with beef, STEC can also infect lettuce, salami and raw unpasteurized milk, among other food items. The infection may additionally spread due to not washing hands after using the bathroom.

The symptoms of STEC infections usually manifest three to four days after eating the infected product and can last for one to 10 days. Most people will recover from it, though children, pregnant women, the elderly and people with weakened immune systems may be susceptible to more serious illness. There is no treatment for the infection, but staying hydrated is essential.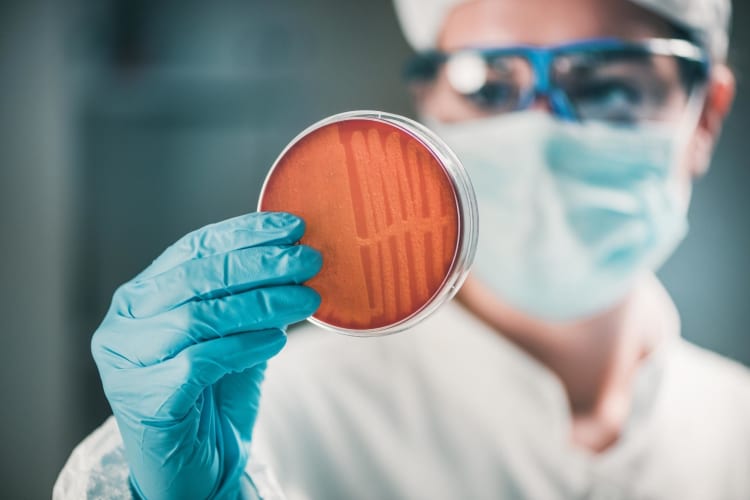 What To Do if You Have a Product That Was Recalled
First, if you find the products that are part of the ground beef recall, you should not eat them. Do not cook the product, as this does not get rid of the E. coli or lower the risk of infection. Consumers who find the product may opt to throw it away immediately. If you would like to get a refund, you can return the product to the location where it was purchased.

Those with questions can contact the USDA at 888-MPHotline (888-674-6854) or email MPHotline@usda.gov. If you have already eaten the products included in the ground beef recall or have developed symptoms of an E. coli infection, you should seek medical attention, telling the doctor about possible exposure to the bacteria.

Join 200,000+ Culinary Enthusiasts
Exclusive deals, recipes, cookbooks, and our best tips for home cooks — free and straight to your inbox. PLUS: 500 Rewards Points.
Ground beef is often a staple of American households for dinner. So, hearing of a recall on ground beef can be frightening. Recalled ground beef can lead to serious illness when ingested, which makes it essential to pay attention to recalls and act accordingly and quickly. With this ground beef recall of American Foods Group LLC ground beef, you may choose to throw away the product or get a refund for the purchase.
Cooking can be an exciting way to try new things, but it's important to practice proper health and safety measures. To stay up to date, check out other news and experiences happening on Cozymeal.