Skip the Coffee: 15 Foods That Give You Energy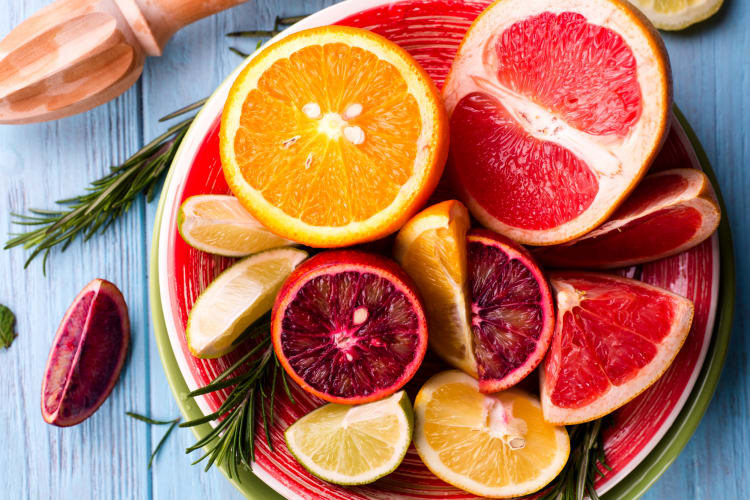 There's good news for folks trying to break their coffee habit: "Energy foods" can give you a similar pick-me-up without the dependency on caffeine or the need to go back for a second (or third) cup of Joe.
And while snacking on foods that give you energy may be slightly less convenient than filling your mug at the office coffee pot, they're sure to keep you full, satisfied and at the top of your game for the rest of the day.
Below are 15 of the best energy-boosting foods to add to your meal prep rotation.
Jump to Section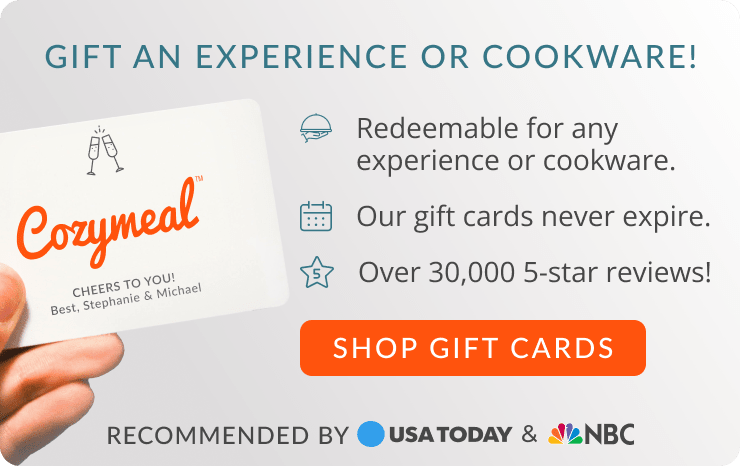 1. Oranges
A boost of vitamin C from a citrus fruit, like an orange, can offer a great pick-me-up when you're experiencing low energy. We often add extra sweetener to our coffee, but the sweetness of oranges is a great alternative to help curb the impending sugar crash you may experience after your morning frappuccino.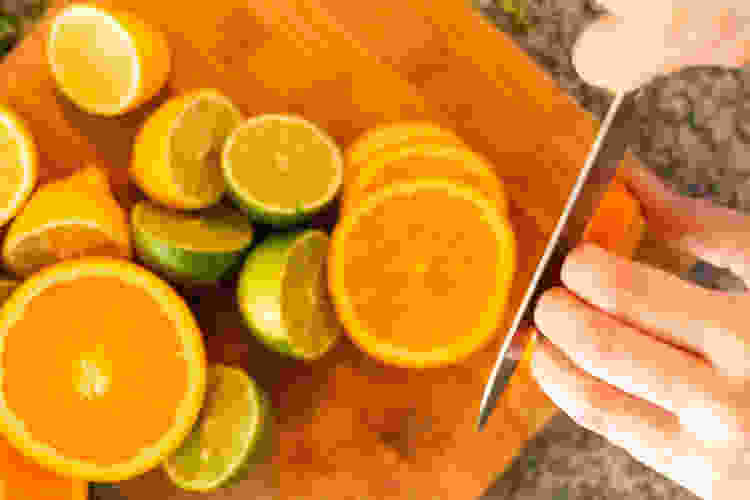 Join a Live Online Cooking Class Today

Your kitchen is now your own culinary classroom. Connect with chefs from around the world right from the comfort of home.

Book Now
2. Leafy Greens
Noshing on greens will balance your energy levels by providing vitamins and nutrients that you need to feel healthy and alert. Kale, spinach, collards and other dark, leafy greens are great energy-boosting foods that are packed with nutrients that help sustain you throughout the day.
3. Peppermint
The mere aroma of peppermint has been proven to increase alertness according to a study on PubMed, which makes it a great alternative to coffee. If cutting out caffeine is leaving you listless, try making some hot peppermint tea or muddling fresh peppermint leaves into water or your summer lemonade.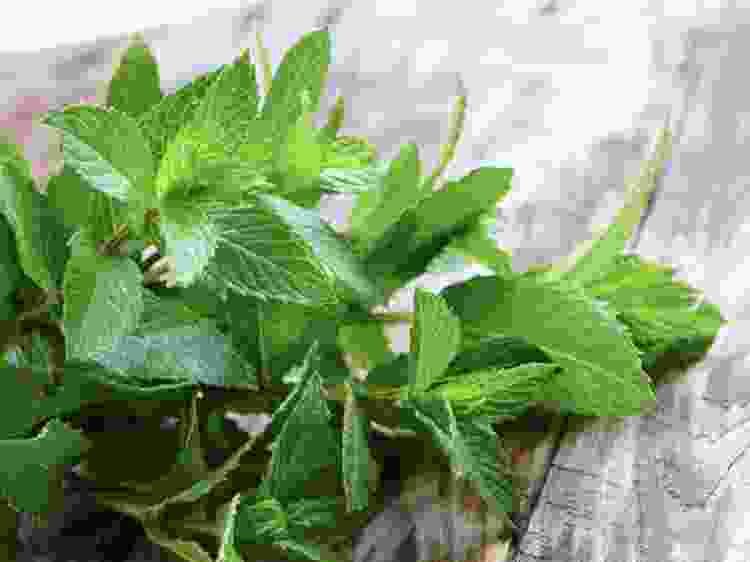 4. Nuts
Eating a handful of walnuts, almonds, cashews or pistachios will also perk you up. Nuts are some of the best foods for energy. They're perfectly balanced little packages of protein, carbohydrates and fiber, leaving you feeling full and providing vital nutrients and vitamins that help you tackle the day.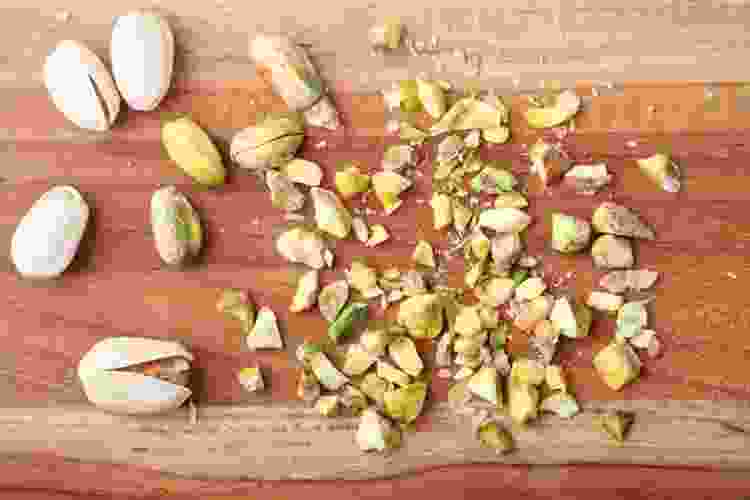 5. Dark Chocolate
You might not think of chocolate as one of the best energy foods, but you'd be pleasantly surprised. Dark chocolate can give you a small caffeinated boost and provide the added benefit of superfood antioxidants — as long as your chocolate is at least 70 percent cacao.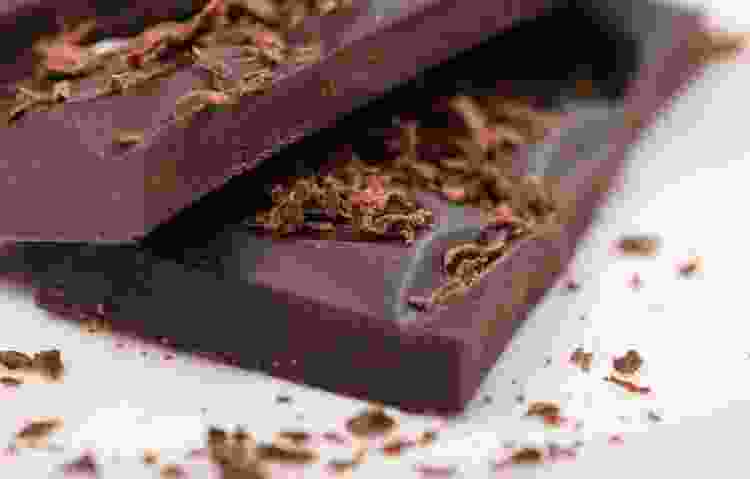 6. Oatmeal
Oatmeal is usually at the top of any healthy breakfast list, and for good reason — whole-grain oats contain the fiber and complex carbs your body needs to stay full and feel fueled. Because it stabilizes blood sugar levels, oatmeal is one of the best foods for energy over a long period of time. Plus, a study in The Journal of Nutrition found that incorporating oats into your diet has been shown to reduce risk of certain chronic diseases.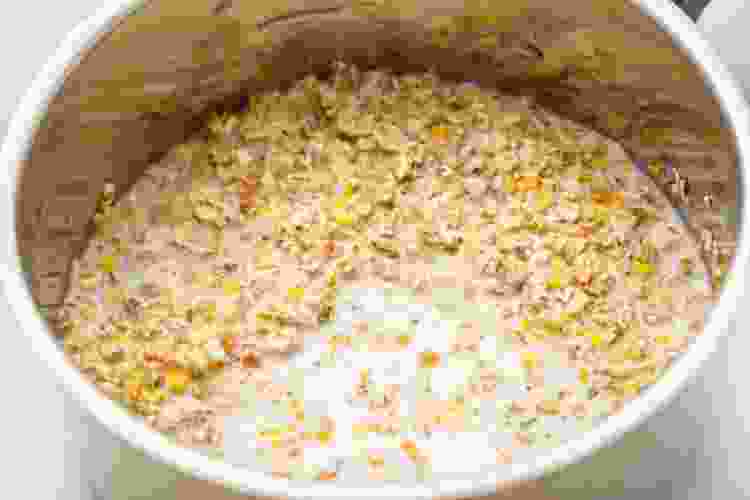 Gourmet Cooking Classes Near You
Take your culinary skills to new levels with guidance from five-star chefs.
7. Bananas
Bananas are a great energy-boosting food that just so happen to come in an easily portable, single-serve portion. Rich in B vitamins, fiber and potassium, bananas not only keep you full and energized, but act as an ideal pre-workout snack as potassium is good for muscle function.
8. Berries
Berries satisfy nagging sugar cravings without having you reaching for a candy bar. Packed with vitamins, minerals and antioxidants, berries nourish your body inside and out while keeping you alert and energized until your next meal.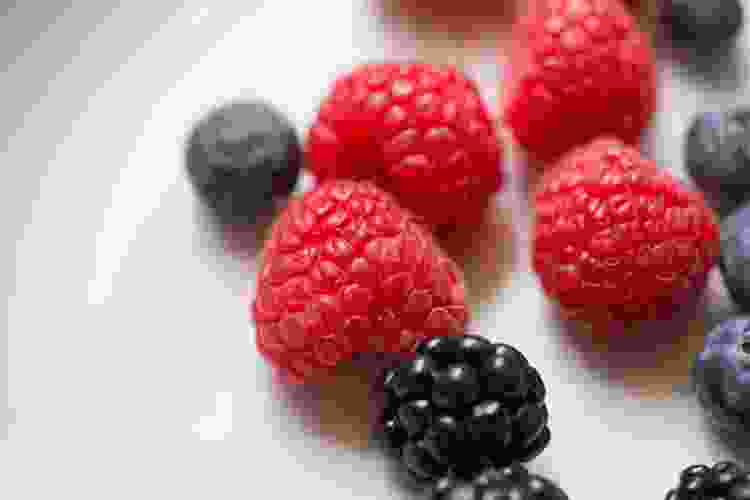 9. Greek Yogurt
Greek yogurt is full of protein, healthy fats and good bacteria that keep your gut biome in check. These grab-and-go snacks are great for a midday energy boost or even for a pick-me-up before hitting the gym. Amp up your energy food game by topping your yogurt with berries or nuts.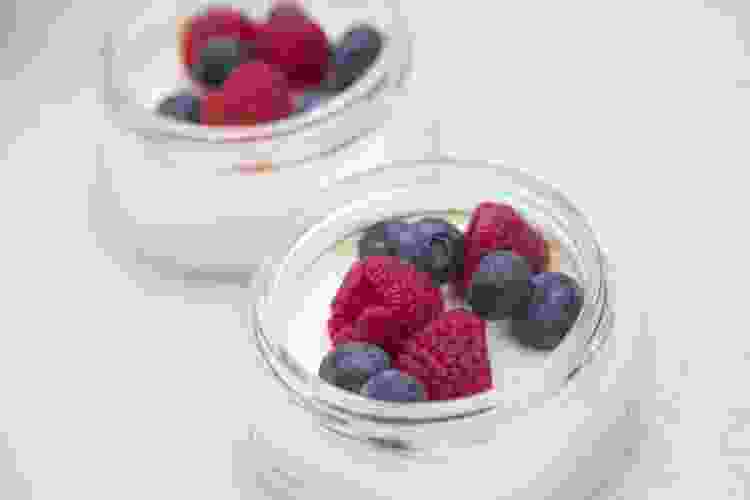 10. Seeds
Pumpkin seeds, squash seeds, chia seeds, flax seeds — there are tons of delicious options when it comes to this tiny yet nutritious snack. Seeds are rich sources of fiber, fatty acids and energy-boosting nutrients like magnesium, phosphorus and zinc. For the ultimate in foods that give you energy, try mixing with nuts and dried berries for a delicious trail mix.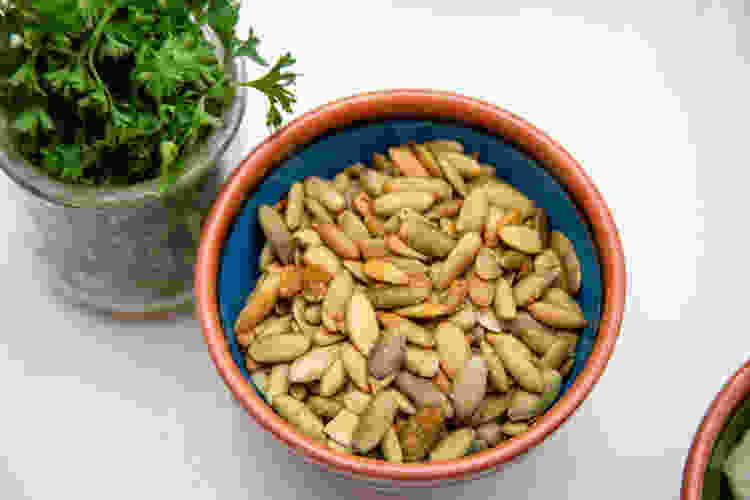 11. Hummus
Who doesn't love snacking on hummus? Rich in protein, healthy fats, fiber and carbs, hummus keeps your body fueled over long periods of time and wipes out hunger pangs or cravings. Use this delicious energy food as a dip for crackers or vegetables, or spread it on a sandwich for the ultimate energy-boosting condiment.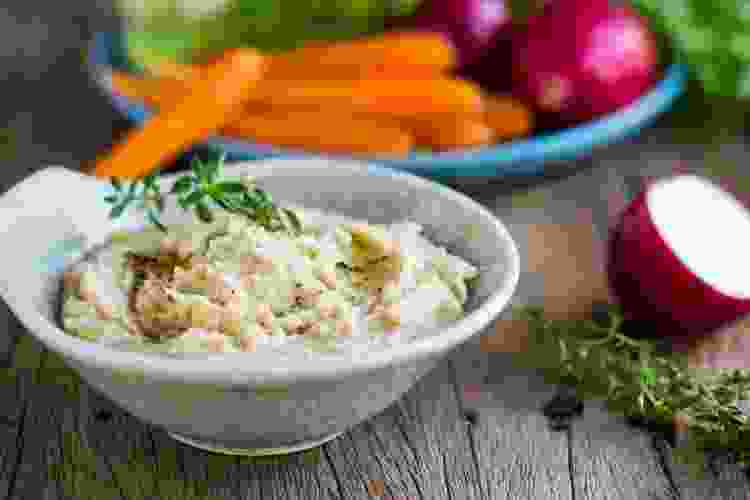 12. Salmon
As far as energy foods go, salmon is hard to beat. An excellent source of protein and B vitamins, salmon can keep your energy levels up while keeping your stomach full. Plus, salmon is packed with omega-3 fatty acids that have been shown to improve everything from heart health to cognitive function, according to a study available through the National Center for Biotechnology Information.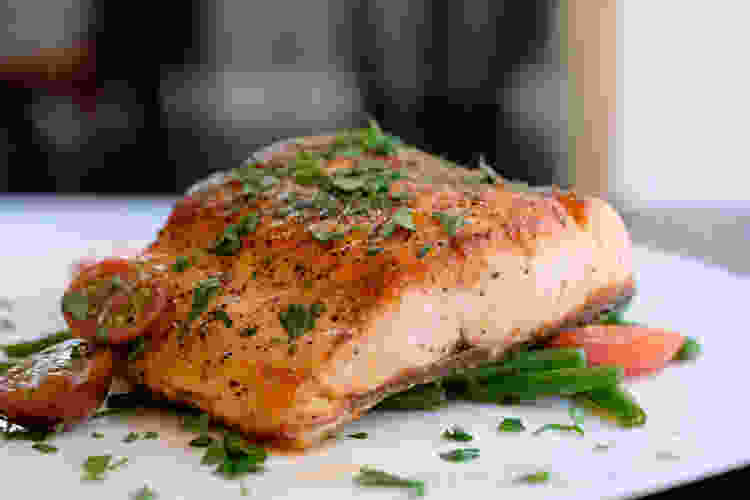 Book an Online Cooking Class Now
Ready to perfect your homemade pasta, paella or pad thai? Join a world-class chef from the comfort of your kitchen.
13. Sweet Potatoes
Sweet potatoes are some of the best foods for energy, especially when you need your pick-me-up to last. They're excellent sources of complex carbohydrates, vitamin C, iron and magnesium, which together provide sustained energy throughout the day.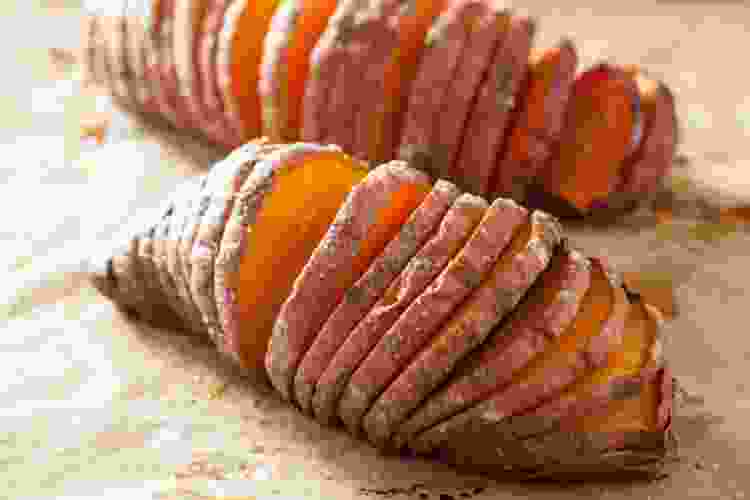 14. Eggs
Eggs are a nutrient-dense complete protein, making them perfect for a midday snack or as part of a full meal. They also contain B vitamins, vitamin D and healthy fats to jump-start your energy levels or provide a much-needed energy boost when you're feeling sluggish.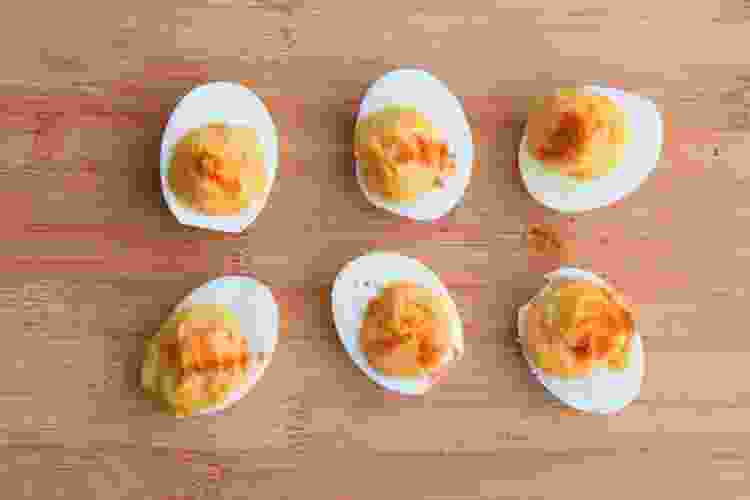 15. Water
The above energy-boosting foods can help get you through the day without coffee, but it's also important to drink water. Sipping water through the day will keep your energy levels up, maintain your digestive health and help you feel good overall. Fatigue is one of the first symptoms of dehydration, according to Harvard Medical School, so be sure to up your H2O intake.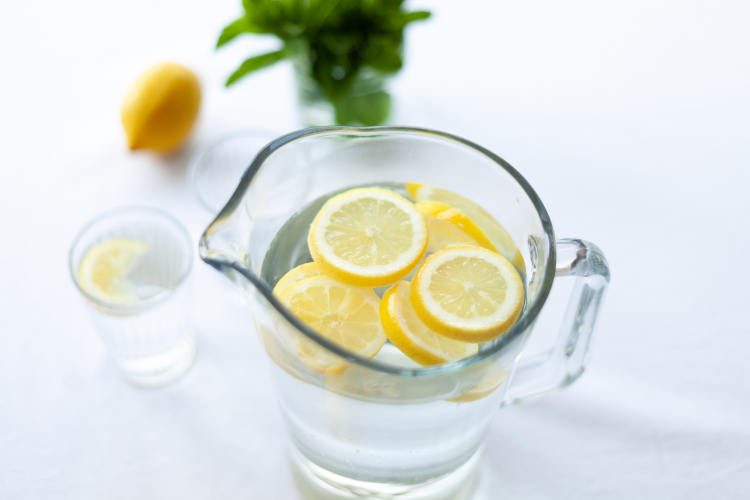 Learn to Cook With Foods That Give You Energy
If you struggle with fatigue or that dreaded afternoon slump, these high-energy foods are a delicious way to perk yourself up without turning to coffee. Not only will they give you a boost in energy, but they're also full of important vitamins, minerals and antioxidants that keep you healthy over time.
Looking for new ways to prepare your favorite foods that give you energy? Cooking classes can help you learn new recipes and culinary techniques to go above and beyond in preparing nutritious meals. There are cooking classes in San Francisco, cooking classes in DC and more cities. Browse all cooking classes near you today, or enjoy a low-key night in with live online cooking classes from the comfort of your own kitchen.

Join 200,000+ Culinary Enthusiasts
Exclusive deals, recipes, cookbooks, and our best tips for home cooks — free and straight to your inbox. PLUS: 500 Rewards Points.
For even more culinary inspiration, check out other experiences happening on Cozymeal.