10 Gluten-Free Desserts to Make This Summer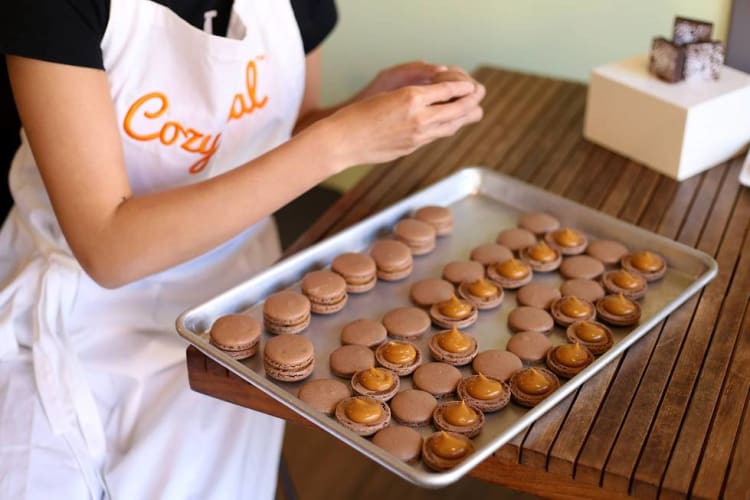 Summertime is all about backyard barbecues and checkered tablecloths topped with iconic seasonal desserts like strawberry shortcake, cherry cobbler and blueberry pie. But when you have to avoid gluten, this often means having to replace traditional summer favorites with gluten-free desserts that always seem have less-than-desirable textures and flavors that are far from indulgent.
But finding extraordinary gluten-free desserts to make this summer doesn't have to be a challenge. There are tons of desserts you can make that are naturally gluten-free and can satisfy a summer sweet tooth in a snap. No gluten? No problem!
Opting to make naturally gluten-free desserts means you won't have to buy special flours and expensive mixes or search high and low for unpronounceable starches and gums. So toss the gluten-free flour and everything you thought you knew about baking gluten-free desserts out the window and instead make these 10 gluten-free desserts this summer.
10 Gluten-Free Desserts to Make This Summer
1. Fresh Berry Pavlova
This light and airy plate-sized layer of meringue is crispy on the outside and soft as marshmallows on the inside. It is then topped with billowy whipped cream that makes a cozy nest for fresh summer berries to rest and showcase the beloved duet of fresh fruit and cream. Yes, pavlova is the perfect gluten-free summer dessert.
Make It: Ina Garten has a great recipe for this berry-licious masterpiece.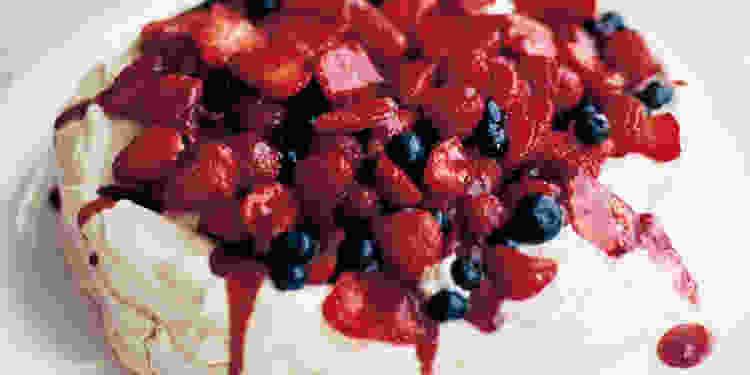 2. Green Tea Ice Cream Float
The herbal, slightly spiky flavor of matcha and the sweet creamy goodness of ice cream is a match-a made in heaven. See and taste firsthand how well matcha pairs with dairy, and churn out a beautiful batch of silky, vibrant matcha ice cream for an idyllic, fizzy summertime gluten-free dessert.
Make It: Learn this fun, fizzy gluten-free dessert with this recipe from Oh How Civilized.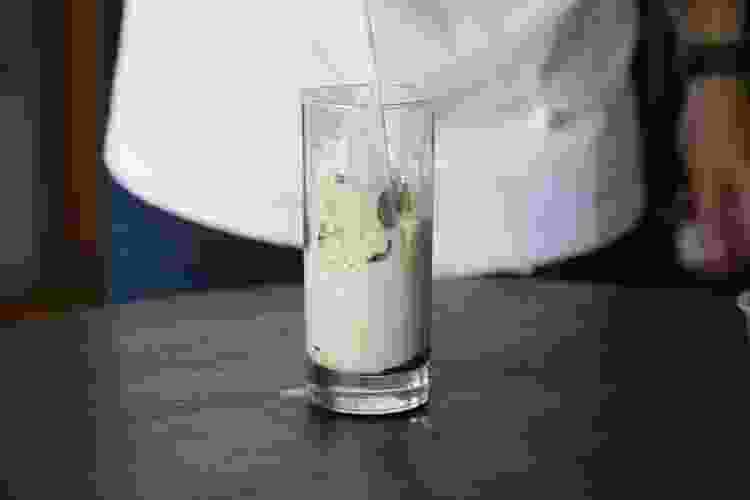 3. Mango Sticky Rice
Introducing your new favorite gluten-free dessert to make this summer. This Thai dessert is incredibly simple to make, and all it takes is juicy ripe mango matched with a succulent and chewy sticky rice pudding infused with luscious coconut cream to create perfection.
Make It: Try this mango sticky rice recipe from The Spruce Eats.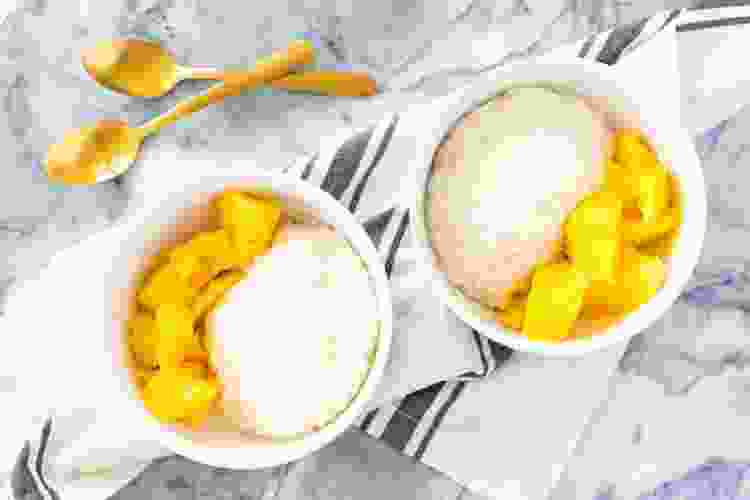 4. Prosecco Sabayon Almond Date Tart
This innovative dessert is part custard, part frothy, bubbly sabayon presented in a chewy, nutty almond and date tart shell. Sabayon is the French equivalent of zabaglione, a mousse-like Italian dessert. Some may assume that this dessert is way too difficult to make, but au contraire, it is super easy and super elegant.
Make It: Want to create your own easy date tart shell to experiment with? Try this easy two-ingredient recipe from Genius Kitchen.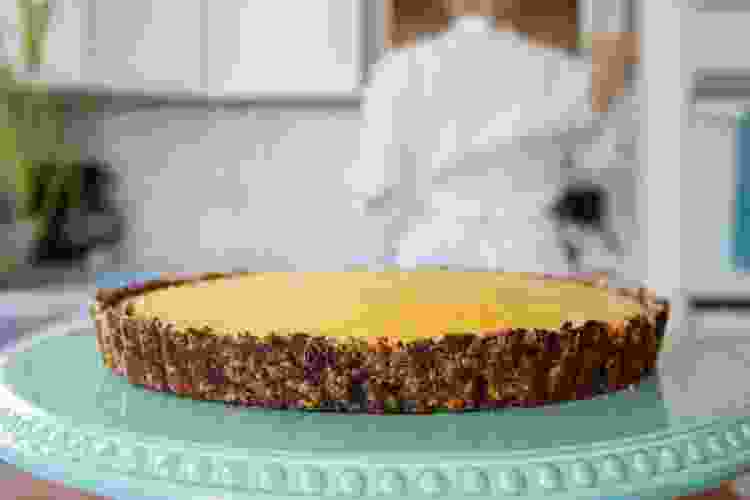 Join a Live Online Cooking Class Today
Your kitchen is now your own culinary classroom. Connect with chefs from around the world right from the comfort of home.
5. Panna Cotta Shooters
Here, this traditional Italian dessert is made into a fun summer twist. Turn panna cotta into elegant "shooters," perfect for serving at summer get-togethers and barbecues. Top with whatever your heart desires (fresh fruit, compote, nuts or cream) and serve chilled for an indulgent gluten-free summer dessert that is pure silk.
Make It: Consider this light, lemony version from Epicurious.
6. Bananas Foster
Bananas Foster is a simple dessert with a stunning, theatrical ending. All you have to do is caramelize some banana slices in brown sugar and butter, pour on some rum, light it and simmer down the flame. Serve with a generous scoop of vanilla ice cream to get the complete fire-and-ice effect.
Make It: Try out this French toast version by Chef Steve.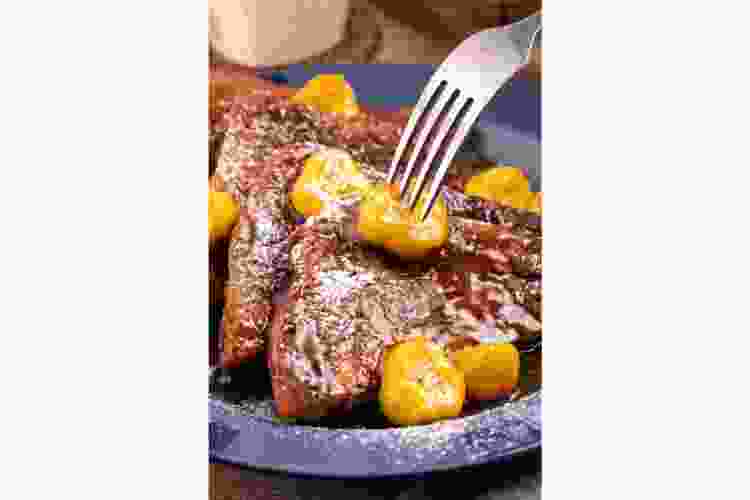 7. Grapefruit Orange Terrine
Terrine is one of the best ways to showcase the splendor of summery citrus. The combination of sweet and bitter here is equally refreshing and satisfying. Serve plain for a light summertime treat or dress it up with a dollop of crème fraîche, a sprinkle of chopped nuts or a drizzle of honey.
Make It: Try this beautiful citrus terrine recipe from Food52.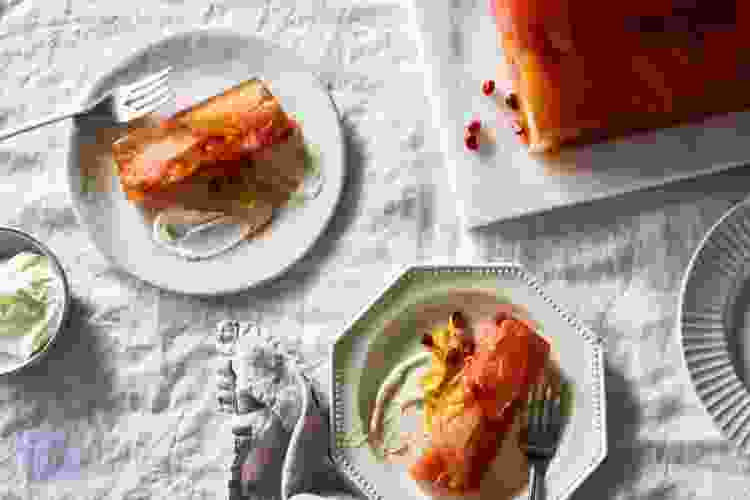 8. Pear Almond Coconut Crumble
This homey, yet impressive dessert ensures you won't have to forgo the highly anticipated crisps, cobblers, and crumbles this summer. Buttery, tender caramelized pears and a crunchy almond coconut topping are baked to crumbly perfection. The aromas coming from your kitchen will have your family drooling in anticipation.
Make It: Bake up this recipe for gluten-free apple crisp from Cookie + Kate.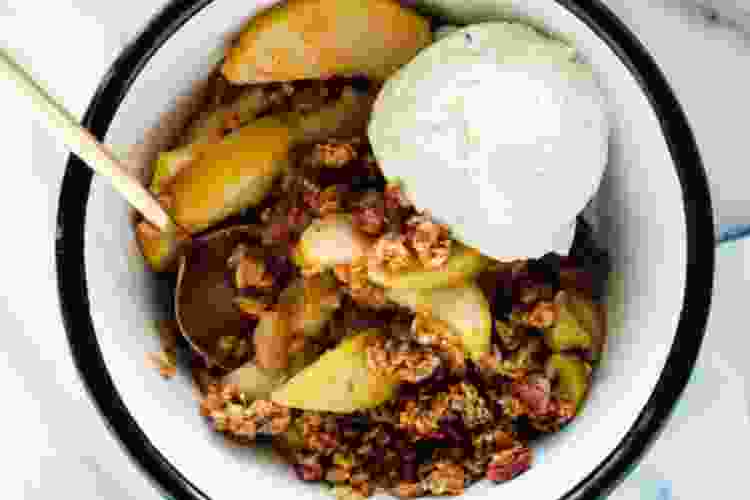 9. French Macarons
Need a rainy-day kitchen experiment to try out this summer? These little Parisian delicacies are delicious and cute, but they can also be finicky. However, their melt-in-your-mouth, light-as-air goodness and range of colors and flavors make it all worth it. And if you mess up the cookies, you can always eat the ganache by the spoonful.
Make It: Experiment with this basic recipe from Martha Stewart.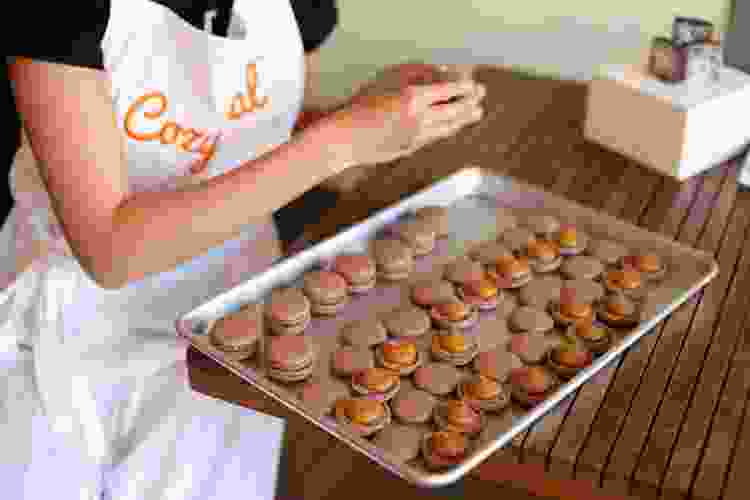 Gourmet Cooking Classes Near You
Take your culinary skills to new levels with guidance from five-star chefs.
10. Orange Almond Cake
Orange cake goes back centuries, originating from a traditional Spanish sponge cake using Valencia oranges — which are truly something spectacular. This classic Spanish cake has a moist, light texture and a wonderfully fresh, tangy flavor. This gloriously squidgy cake also happens to be gluten-free and perfectly portable for summer picnics!
Make It: Enjoy this recipe from James Beard.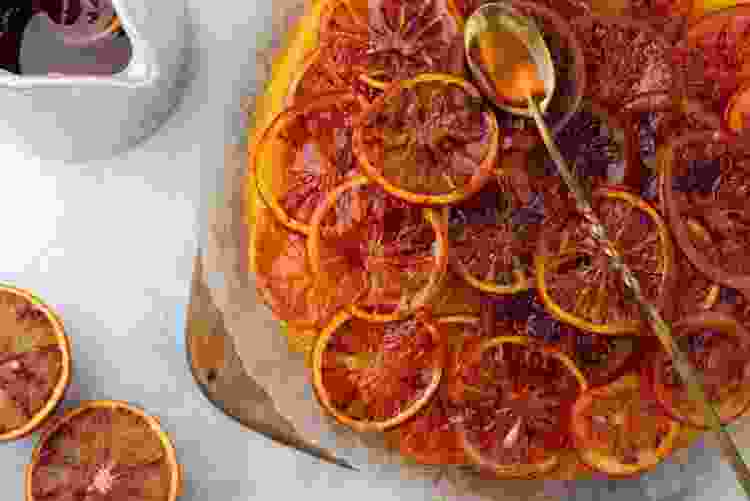 Join 200,000+ Culinary Enthusiasts
Exclusive deals, recipes, cookbooks, and our best tips for home cooks — free and straight to your inbox. PLUS: 500 Rewards Points.
With all of these incredible gluten-free dessert recipes perfect for the summer, which are you most excited to try?
These 10 gluten-free desserts to make this summer prove that eliminating gluten from your diet doesn't mean sacrificing flavor. And with gorgeous, summery treats like these — no one will even notice that anything is missing!