What Is Coulotte Steak? Complete Guide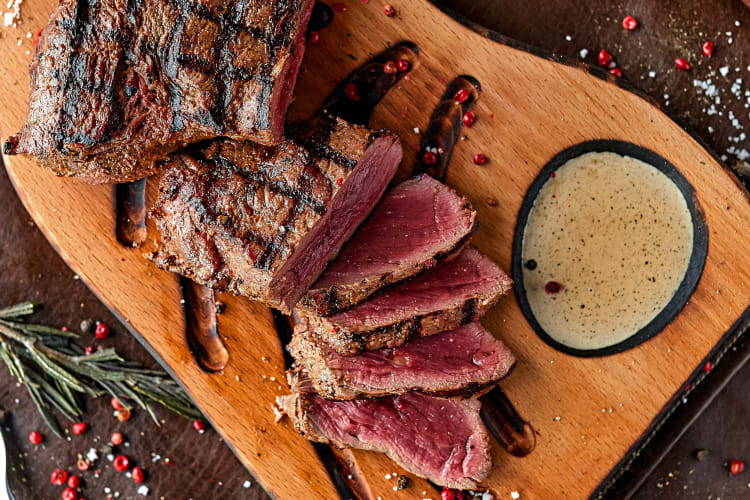 Coulotte steak doesn't appear often on steakhouse menus, but this lesser-known cut of beef is an affordable alternative for at-home meals. Don't worry, though: You won't have to sacrifice flavor or tenderness when you opt for this more budget-friendly alternative to a filet.
If you find yourself wondering how to best prepare a coulotte steak, it might be nice to seek out cooking classes near you that can teach you the specifics of preparing different cuts of beef. There are cooking classes in NYC and cooking classes in Chicago, or even online cooking classes that allow you to learn straight from professional chefs.
Otherwise, this complete guide will walk you through the best ways to cook the narrower steak coulotte for your next at-home steak night.
Jump to Section
Gourmet Cooking Classes Near You
Take your culinary skills to new levels with guidance from five-star chefs.
What Is a Coulotte Steak?
If you've never heard of the origins of the coulotte steak, you aren't alone. There is some debate among chefs about where the name coulotte comes from. Some say that it derives from the French word for "cap" because of the thin fat cap on this cut of beef, while others say that it comes from the word meaning "bottom." Regardless of the origin of the name, this cut of beef is an excellent choice for at-home chefs.
The coulotte steak cut is a small, lean cut of beef that comes from the sirloin cut of the cow. The steak coulotte, specifically, comes from a muscle at the top of this primal cut; sometimes called the top sirloin cap or the sirloin cap. The coulotte is found between the loin and the round, and it has a slim fat cap that helps with both flavor and tenderness.
The coulotte is relatively inexpensive compared to other cuts of beef, and each steak cut from the coulotte is only around 4 inches long and 2 inches wide. You can also purchase a coulotte roast if your dinner menu doesn't call for the steak cut, but we think the coulotte steak is the perfect option for beginners. One main reason why is its affordability. Most coulotte steaks cost around $10 per pound, which makes it quite a deal. If you're looking for an affordable steak that still boasts great flavor and texture, the coulotte sirloin cut might be an excellent option for you.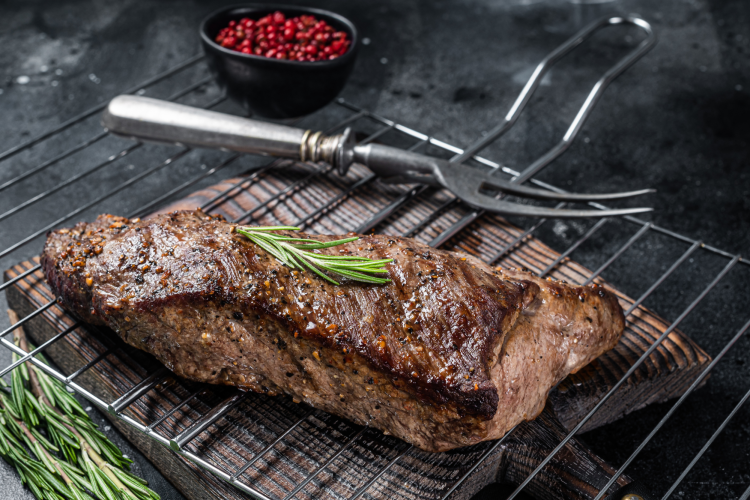 Flavor and Texture of Coulotte Steak
The sirloin coulotte has some marbling throughout, but it is better known for the slim fat cap on one side of the steak. You'll find that the narrow shape doesn't affect the flavor. In fact, the beef coulotte is still quite tender and flavorful, especially when correctly prepared.
The coulotte steak is leaner than some other cuts of beef, which can make it a good option for anyone counting calories. But even with this taken into consideration, you'll find that it has all of the flavor you expect from a sirloin cut. You won't sacrifice in tenderness, either. The coulotte is actually more tender than some other thin cuts of steak like a New York strip. It is certainly tender enough to serve on its own, or you could slice it thinly to serve on sandwiches if you prefer.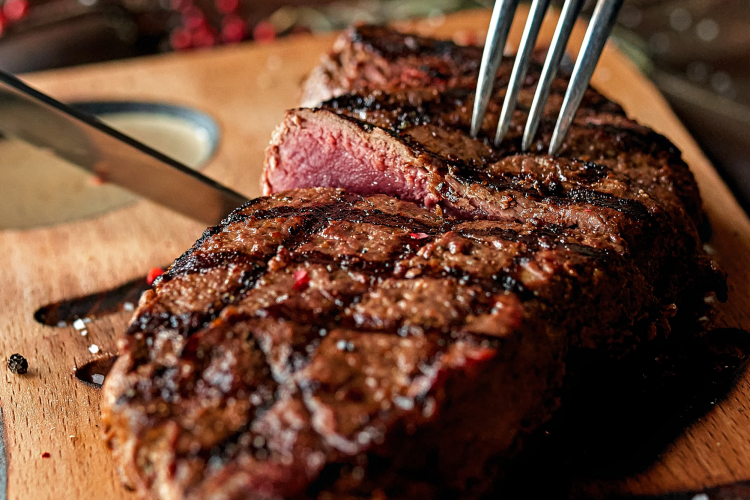 Book a Gourmet Cooking Class Now
Kick-start your culinary confidence with help from a world-class chef. See what's cooking in your city today.
How to Cook a Coulotte Steak
Most chefs agree that the best cooking method for a coulotte steak is either pan-searing or grilling it. This tender cut of beef is perfect for at-home chefs because it doesn't require a lot of fuss.
Simply dry season your steak and cook on a grill or pan-sear for maximum flavor. You should always be careful not to overcook any cut of steak, and beef coulotte is no different. Since sirloin coulotte tends to have a long and narrow shape, be sure to factor the size and thickness into your cooking times. Let the meat rest before serving it with garlic butter for a delicious flavor combination.
While grilling or pan-searing a coulotte steak is the most popular cooking method for this cut of beef, you can sometimes find it served in kabobs, on sandwiches or right off the skewer at traditional Brazilian restaurants. The coulotte steak really is a versatile cut of beef for experienced at-home chefs and novices alike.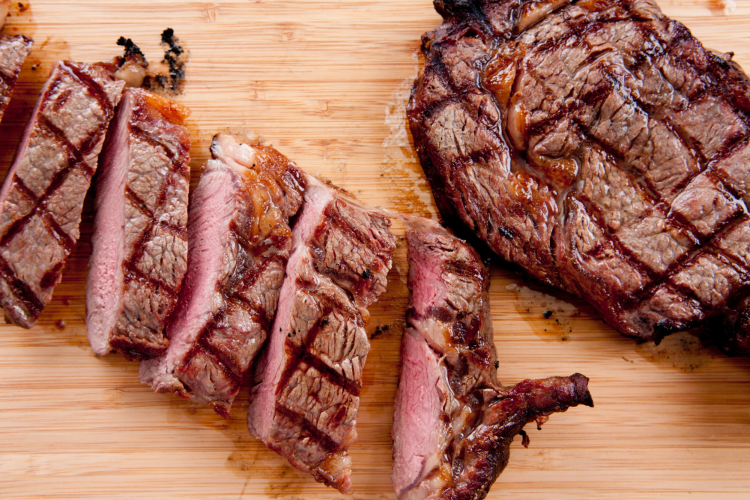 Join 200,000+ Culinary Enthusiasts
Exclusive deals, recipes, cookbooks, and our best tips for home cooks — free and straight to your inbox. PLUS: 500 Rewards Points.
We hope this in-depth description of the coulotte cut is helpful to you as you plan what steaks to serve for your next dinner party. We think this affordable, flavorful cut is the perfect option!
For even more fun ways to explore food, check out other experiences happening on Cozymeal.