Cooking Class - Classic French Savory and Sweet Crepes
Cooking Class - Classic French Savory and Sweet Crepes
111 reviews
111 reviews
COVID-19 protocols this chef will implement are:

Chef Wearing a Mask (Upon Request)

Social Distancing Friendly
Learn to manipulate batter into perfectly thin, traditional crêpes, then stuff them with delicious combinations.
What's great about a crispy and lightweight crêpe is that can be easily shifted to be a main course or a dessert. Luckily, Chef Anja will teach you how to do both with this versatile French fare, first illuminating how to work with a gluten-free, buckwheat batter for two savory crêpes and two sweet ones.

You'll start with the main course by working on a traditional ham, prosciutto and cheese version with a cracked runny egg on top, followed by a smoked salmon and goat cheese take. Then, prepare to turn up the heat with a flaming Grand Marnier crêpe garnished with a slice of lemon and coconut sugar, followed by a rich, decadent one featuring Nutella, dark chocolate, strawberries and bananas.
Crêpe Salé 1
With ham, proscuitto, a runny egg, bell peppers and three cheese
Crêpe Salé 2
With smoked salmon, goat cheese, and garlic asparagus
Le Dessert Crêpe 1
With Grand Marnier, lemon and coconut sugar
Le Dessert Crêpe 2
With Nutella, dark chocolate, strawberries and bananas
Most dietary restrictions can be accommodated if noted prior to the event. Please mention this in the message field when you submit your booking request as adjustments to recipes cannot be made during class.
Minimum Guests

10

Maximum Guests

30

Meal Courses

3

Event Duration

3 hours

Labels

Beginner, Couples, Date Night, Kids, Vegetarian
Reviews guests left for this experience


Chef Anja was personable and enthusiastic. She really helped create a fun atmosphere with her dynamic personality!


Anja is such a joy to work with! She made the night relaxing and fun. We look forward to making her recipes at home!


Anja's class was the highlight of our year so far! She made the experience fun and social while very educational as well. The kitchen space was beautiful and big with plenty of space for the group. Her love for cooking definitely came through and I will definitely be booking another class with her again!


Anja has an excellent teaching manner, is warm, considerate, and made class fun! Unfortunately I cannot give this class a review based on just Anja. First the student to teacher ratio was much too high considering what we paid for. 23 of us to Anja. Anja was very busy running around and trying to give everyone a great experience but we would have appreciated more attention with a smaller class. Her assistant was on her phone a majority of the time instead of going from group to group and assisting. I was annoyed when the assistant asked Anja to stop helping everyone for a selfie- it was like the assistant didn't see how hard Anja was working. Ingredients were not prepped ahead of time. It was somewhat tolerable (but not great) that we shared 4 cooking surfaces in groups of 6, but there was not enough utensils, bowls, and other kitchen tools for everyone to truly have a hands on experience. We had to all dig around a strange kitchen together and Scrounge for tools. It's like there was not enough preparation. Also while I appreciate the intimacy of cooking in someone's home, it was absolutely too crowded to fit 23 people in for a cooking class. I suggest for further classes to be capped to 10 or 12 if it is done in a home. Or get a bigger space. Or have a much better, fun, interactive assistant. Or have many more kitchen supplies. We just felt bad for Anja running around trying to do so much, and also disappointed with how we felt lost in the shuffle. Her personality is what made us stay engaged in the class and not leave early. I had purchased the class as a gift to do with friends and ended up feeling somewhat embarrassed by the experience. I hope this is taken as constructive feedback and I know Anja can do better. She is a talented teacher.


My wife and I had a good time and we would probably do it again. But there are a few things we would ensure before reserving another class. There were about 20 people registered for the class which isn't a bad thing except the kitchen space was extremely small. This was Chef Anja's first time using this space and she was unfamiliar with this space... We couldn't find the spatulas until 3/4 of the class time had passed which makes it interesting when trying to flip crepes. I would ensure there was sufficient space so you didn't have to have groups preparing food in the living room with others preparing food in the kitchen. I would also want the group limited to 10 max because if you are going to learn, it's pretty tough to get one on one coaching when there are 20 other people wanting the same attention within the 2-3 hour class.


Chef Anja was very responsive and helpful, even with a large class. She showed attention to each person and a joyful attitude, and helped make the crepe making experience a very enjoyable one.


Anja is friendly, knowledgable and kind. She provided a fun environment for us to learn and cook. It was a fun experience and most likely will attend her other classes.


She was extremely friendly, very knowledgeable and fun. She paid attention to all the individuals and made it all a great experience.


We booked Chef Anja's French Crepes and dessert cooking class and had a blast. Anja is very knowledgable, fun, and sweet. The crepes were delicious and we are now excited about our next class with her.


Chef Anja is a natural teacher and kept our large group busy the whole time. Our group had a lot of fun and left feeling confident in our new skills!


I had chef Anja's combo cooking class where we made French crepes, gnocchi, as well as a soup and really liked it. She is very knowledgable and super nice. We learnt a lot and the resulting dishes were DELICIOUS!


I had such a blast with Chef Anja! I learned so much from her in such a short amount of time. Her crepes were absolutely delicious AND healthy. I look forward to booking my next class with Chef Anja!
Reviews guests left for other experiences with Chef Anja


Chef Anja flawlessly executed a pasta making team building class for 27 people (from Japan, Europe, China, Canada and the US!) and it truly was the perfect alternative to a regular sit down team dinner. The event ran seamlessly, the arrangements ahead of time couldn't have been easier (even with our ever changing headcount) and she was able to accommodate all food allergies. Highly, highly recommend Chef Anja!


Everything was awesome! Thank you again! :)


We did a team building event with Chef Anja and it was awesome! I think everyone was a little hesitant at first if we were actually going to have anything edible at the end of the night, but as soon as the timer started the entire team was so energized and everyone made amazing meals! It was such a fun experiences - I would definitely recommend this for a team event or just with a group of friends! Thanks, Anja!


Very energetic, expert in the kitchen!


Chef Anja did a fantastic job of hosting the Iron Chef event incorporating all aspects of Iron Chef. The entire group had a blast and are already planning on a rematch in the new year! Great for aspiring chefs and non-chefs alike.


The event was fun and a great team building event however I would hope for more time for the team to interact and get to know eachother as there is a lot of listening and then the timed challenge. A fairly big concern that the team had was that we all saw smoke coming from the crackling extension lead on top of the fridge. We initially booked the event for around 20 employees and I would not recommend that group size in that space. I was really impressed with the healthy food options available and the support in ensuring the best meals could be created. There is huge potential in this event however it was very expensive for the setting.


My coworkers and I had a great time--got to know one another better, enjoyed delicious and fresh food, and had a lot of fun in the process!


Chef Anja did a great job with our team building event. Everyone thoroughly enjoyed themselves. She was easy to work before the event as well. I would highly recommend Cozymeal and Chef Anja for your next team building event in San Francisco. We'll definitely be back.


We had an amazing and fun experience! Highly recommended!


Chef Anja and the Iron Chef competition was a fantastic team building event. It's fun and interactive and a great way to create some friendly competition. Chef Anja has the whole event planned to perfection and did a great job managing our large and somewhat rowdy group. Highly recommended!


My team loved participating in the iron chef. This is amazing


Anja was an absolute joy to learn from. She was very friendly and made cooking an absolute blast! She shared easy recipes with us for us to make at home, along with tips on ensuring our dishes are cooked to perfection. Definitely recommend Anja and her team for group events! Great team bonding activity!


Great class, our team loved it!


Our team building offsite was one of the best we have ever had. Super easy to book. Chef Anja is a great communicator with a lot of tips to prepare for your big day! Leading up to the event, she was very helpful and made my team feel confident that we would have a great time! Fast forward to the event and she totally delivered! Not only was the food incredible, Chef Anja was friendly, helpful, and an overall joy to be around. The team walked away smiling and continues to talk about it and recommend it to other teams in our office. I cannot recommend this enough!


Great team building event!


Great class! A little long on the bio/background story, but you're young so I get that you want to let people know that you're legit. Would be nice if your assistant helped by taking action photos throughout so people have good memories of the event. Glasses need names or markers - people misplaced their wine glasses a lot because of the active movement during the class, it would be good to know which glass was yours to come back to, especially at the end when your assistant moved all the glasses to one table to set the dinner table!


Amazing. The team loved her. Informative, helpful and fun.


Thanks so much for a great night! The team had a great time :)


This was an amazing team building experience! Chef Anja was very well prepared for the evening and has a fun playful approach which put everyone at ease. I loved the creative way she judged at the end, really catering to everyone on the team while giving proper credit to the winners. We had a group of 8 very competitive colleagues and the Iron chef format was great! lots of creative dishes and .......All edible :) . The team had a ton of fun and I would highly recommend this as a team building event or even for a night out with friends.


We all had a great time with Chef Anja + Team. They were welcoming and set up a great environment for us to have a friendly cooking competition. We enjoyed the whole experience from beginning to end. :)


Chef Anja was amazing, personable and caring! She made sure that everybody in our class was engaged and involved in all aspects of making pasta! Our team had such a wonderful time and it was a great learning experience for all of us! I would definitely recommend doing this class and any other classes that she has! I can say with great certainty that we will be going back to her for other fun team building activities in the future. The best part about this was that we got to eat to our heart's content at the end! The food turned out super delicious and everything we could have hoped for. Thanks Anja!


Anja was a wonderful chef and teacher. Her personal story of her journey to becoming a chef was really inspiring. Our entire team loved the event!


Working with Chef Anja and her team was a pleasure and the team had so much fun. Great experience


Chef Anja was great and the team had a lot of fun during this activity. We made pasta from scratch and then had a lovely meal. Thank you, Anja!


Fun time! Fun atmosphere! Could have used a little AC. I feel for all the cooks in this world!


Anja was awesome. Super easy to work with. She made my team feel welcome and brought a ton of energy to our Iron Chef experience. I would highly recommend her.


Chef Anja was simply amazing. We had an a great event and I would certainly hire her again. Thank you!!


Chef Anja was welcoming and funny and put everyone at ease. The pasta we made was delicious and authentic, and I even learned a couple new tricks even though I've been making home-made pasta for years. Highly recommended as a team bonding event.


My team had a lot of fun with Anja. Her enthusiasm for cooking really came out during the lesson. The food was delicious! She was also very patient and helpful throughout the process, I can't wait to book another class with her again in the future!


My group of 11 colleagues had a really wonderful time together at Chef Anja's (team building) cooking class. Both she and her helper were awesome hosts, teachers, and the food was great! Highly recommend!


Such a great experience! My team moved the challenge and the awesome location to enjoy it. Thanks Anja and team!


The class was a lot of fun. It was very hands-on and reflected well the experience of making food in one's own kitchen, so that we all learned useful skills.


Awesome experience! thanks chef. I have also provided the feedback to Heather and shared our experience. Everyone on the team really enjoyed the class.


The experience was awesome and the team had a great time - I would highly recommend Chef Anja


As always, Chef Anja provided a wonderful experience.


Great team building event - we especially enjoyed being in the kitchen of a real restaurant. Chef Anja is fantastic and made the afternoon quite fun!


My group was looking for a last minute team building activity, and with 24 HOUR NOTICE, Chef Anja made an amazing group experience for me and my team. A Million Thanks to Chef Anja and Joanna :)


The cooking class with Anja was great fun! We did the pasta cooking class as a team event.


(See previous review!)


We had the most amazing Iron Chef experiences with Chef Anja for a few team building evenings. The food was delicious, she was fun and interactive, and all of our team members had a FABULOUS time.


Great food! Our team really liked Anja's energy. It took about 4 hours for the team to cook their meal, so next time we will start this class earlier :) Also, there was some pretty scary confusion on the wine I ordered. Next time I will call to confirm receipt since this was almost an deal breaker for our team.


We had a team building event and it was such a delightful experience. Chef Anja kept the event moving and fun. At the end we had a yummy meal, complete with dessert! It was so much fun for all of us. Thank you, Chef Anja!


The team can't stop talking about the event! They all had an amazing time and said that the food was divine!


We had a great time with Chef Anja, she created a wonderful atmosphere for learning and fun. We can't wait to try the recipes out at home, so tasty!! Thanks Anja. We will be back again.


Wonderful experience and a lot of fun and laughs. Chef Anja was perfect for us, so much food and a true learning experience. She is a weath of information, professional and blended with every one of us who participated. We definitly want to have another cooking experience with her. if you want a great experience, select her as your choice of Chef, she will not disappoint. First thing you notice about her... her smile and passion for what she does. K R Dignity Health


We were very pleased with our instructor and assistant during the event. The entire flow of the event made the experience super exciting. The only improvement would be better facility.


Anja was great! Very friendly, extremely helpful and responsive. The team really enjoyed themselves.


I booked a crepe-making class with Chef Anja as a teambuilding event for work. It was the perfect activity for a group of 10 coworkers! Anja made the whole experience fun and engaging for the entire group, with a good mix of structured and more relaxed activities. We loved the elegant yet cozy suite where the class took place-- plenty of room for the group to mingle or spread out. I also really appreciated that Anja was able to accommodate the group's many dietary restrictions. I would definitely recommend this fun class and will probably book another one of Anja's classes for my friends!


Chef Anja was amazing. She was fun, bubbly, patience, and a great teach. My team and I have fun learning how to make an amazing meal together.


Anja is amazing! Our team had a wonderful time - highly recommend the Iron Chef, perfect team building experience!


We loved our cozymeal experience and Chef Anja!


The meal with Chef Anja was just as delicious as we had hoped and we really liked Chef Anja's personality. We started with a cheese plate that was expertly put together with diverse and robust flavors. The slow roasted apricot-anise lamb shank was so tender and juicy. The meal had great colors and compositions as well as excellent flavors. We will certainly hire Chef Anja again!


We booked Chef Anja for a private 4-course dinner at the community room in my building with a few friends and current and former co-workers. The courses were all delicious, starting from the French onion soup and the refreshing salad to the main dish - which was a lamb shank to the very tasty dessert. The only feedback I have is that the French onion soup was a bit too spicy for me and I would have enjoyed it more if it had been less spicy. Overall, I can definitely recommend Chef Anja's catering services.


The courses seemed to never end at this delicious meal! I loved hearing Chef Anja's stories of her time in France that inspired this menu. Secret ingredients and twists to her recipes were a delight. Her charm and culinary talents impressed us all and I would enthusiastically recommend her to anyone looking for a lovely meal and an evening off of kitchen duty.


She was great and personable - a great group activity!


Anja is energetic and fun! We loved the pasta class


Great class - the recipes were very approachable, the food was delicious, and Anja was a great teacher and helpful in answering any questions during and after the class.


I decided to book Anja's Iron Chef competition for a team offsite and we had the best time! Anja took care of everything and just told us where to be and when. There she gave a quick intro to basic kitchen skills, and then divided us into teams to compete in our challenge. During the challenge she took photos, and provided guidance on how to cook things for the best flavor. The ingredients she picked up for our competition were delicious, and we all ended up eating a fun and amazing meal at the end. I would highly recommend this to any groups (large or small) looking for a fun activity to do together.


Our group had a wonderful time with Chef Anja. She is super energetic and very knowledgeable about all things related to food and cooking. She quickly got our quirky group engaged and everyone had a great time. The meal we made was delicious!


The team I sent had a really great time with Chef Anja. They said she was extremely nice and made the process really smooth!


Anja was great! We had her over for my husband's birthday (a surprise) and we cooked a delicious Paella dish together. She was friendly, fun, answered our questions and made the whole night awesome!


Chef Anja is such a sweetheart, and her bubbly personality, in combination with her culinary expertise made the class that much more fun. Her buckwheat flour batter recipe was amazing, and the ingredients for all of the crepes we made were delicious. I recommend doing a class with Chef Anja. We were a small group of low-key girls, but we had a blast!


Great class for team building event. Anja showed a lot of passion and enthusiasm for cooking. We had a lot of fun in learning how to make pasta. Will definitely recommend the class.


Chef Anja was great and helped coach us through our first team cooking experience. We all enjoyed ourselves and the food was really tasty.


Our team had SO much fun with Chef Anja. She's super at what she does and really put together a very special event for us. I don't think I've ever heard that much laughter at any agency event we've ever done before. We would 100% recommend both Chef Anja and Cozymeal to anybody!


Anja pulled together a fabulous event for us (an Iron Chef competition). While our team was a bit skeptical to begin with, everyone enjoyed themselves tremendously.


Awesome experience!


We booked this event as a team building exercise and had a great time! When Chef Anja revealed the "secret ingredient" we all looked a bit puzzled...but in the end we pulled off one of the most amazing meals I've had in a long time! Everyone was so impressed and proud of their achievements. The one thing that would have put this event over the top would have been a quick "lesson" at the beginning (perhaps the history of the secret ingredient in cooking). Thanks for a great time!


Anja met our expectations and then some! She is charming, kind and super friendly! My daughter and I learned so much from her and feel that the service she provided us with was excellent in every way! She went out of her way to make it special for us. I highly recommend her services. Go for it!!!!


Excellent experience for my husband's 40th birthday. This was one of the most memorable elements of his trip. Chef Anja is very personable and knowledgeable. We are very appreciative of the culinary nuggets given during the class that we will likely use for a lifetime.


Chef Anja was wonderful!! She made the whole experience so much fun and not intimidating. We did "Iron Chef" and she picked out great ingredients as well as the secret ingredient and gave us lots of tips along the way. The dishes turned out great thanks to Anja's guidance. I can't wait to hire Anja for another event!


Chef Anja was great. We jumped right into and learned a lot, plus the food was amazing. It was a great group of strangers who become fast friends by the end of evening.


Great energy! Love that she had a camera to take pictures. Food came out great and loved the kitchen as well.


My sister and I had so much fun learning how to cook pasta with Anja! She is extremely welcoming and an excellent teacher. I would definitely take one of her classes again!


Although we had a few scheduling hiccups and location changes, when we did have the class Chef Anja made it informative and fun. This is a great service. I'll certainly be doing it again.


Anja was wonderful! A talented chef and an amazing, generous, vivacious person. She was so gracious and helpful with our family, worked to find a perfect fit in the menu, and a lot fun to be with. She was a masterful chef and our meal was delicious and special.


We had so much fun cooking with chef Anja. She's great at breaking down the things your parents never taught you in the kitchen (...I won't reveal my favorite tips... Anja will have to tell you!). The food was just a delicious as her instruction. Looking forward to watching her chef star rise.


Anja was a great chef to work with - she was interactive, cheerful and seemed at ease with the group!


Anja was fantastic- she's great at (and clearly loves) her job as a chef, and she is also an engaging and fantastic instructor.


She's Awesome!!!


We had a fantastic time and the food was delicious - thank you Heather for working with me on the event and Anja for being such a fabulous chef and "host". I was most impressed with your ability to ensure we had entertainment with the parade! ;-)


We had a blast - Chef Anja was fun, engaging, and taught us a ton about using different knives to create delicious food!


My boyfriend and I visited San Fran from Toronto and I wanted to surprise him with a cooking class. From then moment Anja and I began messaging on CozyMeal, I knew this would be an experience to remember! Being in an authentic kitchen really added to the experience. We had an amazing group of people from the Bay Area to enjoy the experience with, and have some great conversation. It was a really interactive experience. It's a bit pricey, especially with the exchange rate, but I think Chef Anja's knowledge and personality are well worth it. We also used some pricier ingredients (crab; saffron). It was great to be able to bring our own wine to the venue. I do wish it was a little more "step by step" (half of us worked on the app, the others on the dessert), so I do feel like I missed out a bit on the full experience. I do understand that there's a time restraint though. All in all, a fabulous experience. Definitely going to try my hand at risotto! Thanks again Anja!


Anja is a very talented chef and instructor. We took the knife skills 101 class for my husband's birthday, and he loved it. The class was highly interactive, funny, and the food delicious!


Anja is an incredibly knowledgeable chef, a patient teacher, and her bubbly personality made the 3 hour class fly by. I will be recommending Anja and Cozymeals to everyone I know.


Amazing! I recommend her to everyone!


It was an awesome experience. Chef Anja was amazing--very personable, knowledgable and used our time to the fullest. The meal was amazing (even considering we prepared it). We had an eclectic group of people which made it even more interesting. Good conversation and new friendships made. I'd like to see more complete recipes (there were some things not on the recipes--when to add in the coconut oil to the tarte crust and minor things, but with Anja's guidance we all figured it out. Maybe some of that is more intuitive to real cooks, but I follow a recipe like a hawk. Overall, we had an AMAZING experience and I would highly recommend this to others. In fact, I'd like to go back again and learn more! The food was ample (I woke up still full!) A great San Francisco experience. Thanks,Chef Anja, for your time, patience and enthusiasm!! You're the bomb!


Anja was great thanks! Niam came in and sort of ruined the class.


Anja was great! It was a amazing experience. We loved being in a professional kitchen :)


We absolutely loved our class with Chef Anja! The class was a lot of fun and the food was healthful and delicious. Anja's energetic and fun personality really made the class, and her attention to the specific dietary needs/preferences in our group, plus her focus on healthy cooking, set this cooking class apart from others we've taken. We hope to take another class with Anja soon!


Anja came over to our place for a Knife Skills class and taught us so much! We learned how to chop, slice and dice like pros (or soon-to-be pros), and made two kinds of soup, a butternut squash and French onion. She struck a great balance between being very knowledgeable but also relaxed in her approach. We were very impressed at how she was instantly at ease in our kitchen, it made us feel at home as well (because we were!). Now we're even thinking about doing a cooking class for our family and friends at our wedding rehearsal dinner in September. Thanks, Anja!!


Anja was a gem! This class was a blast. The food we created was delicious and Chef Anja was super helpful and accommodating of everyone's dietary restrictions and cooking abilities. I can't wait to do another class with her in the future.


We absolutely loved the entire experience! We could not have asked for a better chef. Not only was Anja super sweet, but she was FULL of interesting tips (not just about eggs) and made us feel like we could conquer the kitchen. Ottimista was perfect for our size group (5 people) and it was really fun to work in a commercial kitchen... especially a kitchen of a restaurant that I normally visit. Super clean and authentic. Lastly, we were a little worried that our egg class might be too simple, but it turned out to be just right. We had a gluten allergy in our group, and Anja brought tons of fresh, delicious additions to add spice and flavor to the most basic, important dish that you can make. Everyone had a great time! 5 STARS FOR SURE!


My team and I attended a cooking class as a team building exercise. Chef Anja ran a really well-organized and fun class. The recipes were easy and accessible and she provided enough instructions to make sure our food turned out deliciously. For the class alone, I would award 5 stars. I've subtracted one star because of some of the difficulties I had booking this class. I originally booked another French class and was contacted by Cozymeal because a bug in their software had allowed me to book a class that was not available. Cozymeal's customer service did try to help me locate another French cooking class at a workable time, but they didn't note that we were looking for a class that would be hosted at the chef's location. Luckily, Chef Anja found a location where she can host classes at the last minute! Despite the back and forth booking the class, we had a wonderful time and I would recommend trying this as a team-building activity.


My team and I had a great time!


Chef Anja was great. Friendly, passionate and the food was delicious. All around a good time.


"We had Anja come over and do a cooking class for our company employees and significant others. She helped craft an amazing menu, wine pairings and tasty treats. Everything went off without a hitch and people couldn't stop raving about how much they enjoyed her instruction. While the food was great, it was her personality and pleasant spirit that really made this an awesome experience. Couldn't recommend her more highly."


We had Chef Anja come over to our apartment for a private pasta making class. We had a blast while learning how to prepare a delicious Italian meal. She taught us tips and techniques, leaving us with skills to recreate the dishes on our own. Would recommend everyone to take one of her classes!


Chef Anja was incredible. From start to finish made the experience absolutely perfect. Fun recipes, very knowledgable, and a very great time. Highly recommend!
Other Cooking Class Experiences you may like
Can be used for any experience or cookware
Meet your chef
---
Chef Anja has been cooking since she was just thirteen years old, fueling a passion which blossomed into a career that took her from her hometown of Tahoe City to learning to be a professional chef in France. While there, she went to cooking school in Montpellier and apprenticed at Michelin Star restaurants in Lyon. Since then, she has launched a successful personal catering business, cooking dynamic dishes from a French-Californian perspective with a healthy, flavorful emphasis in mind.
Flexible booking: Cancel or reschedule this event's reservation for free up to 48 hours before the event.
This experience is not refundable as it includes a meal kit.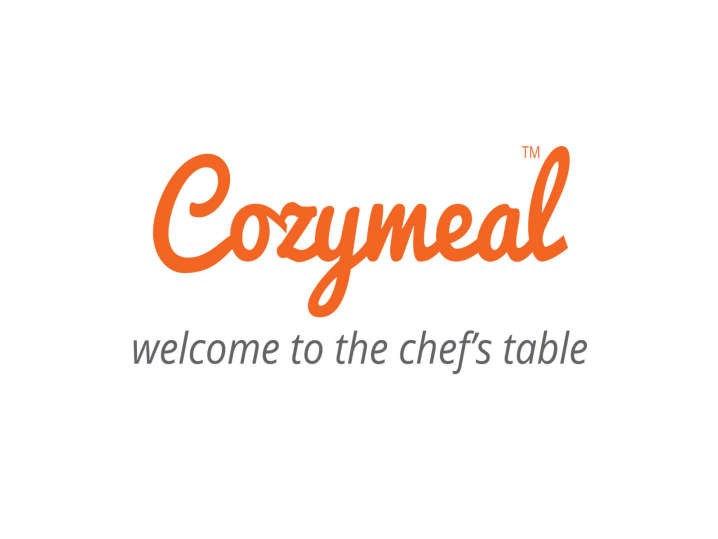 This website uses cookies to enhance user experience and to analyze performance and traffic on our website.
We also share information about your use of our site with our social media, advertising and analytics partners.
This website uses cookies to enhance user experience and to analyze performance and traffic on our website. We also share information about your use of our site with our social media, advertising and analytics partners.
Accept