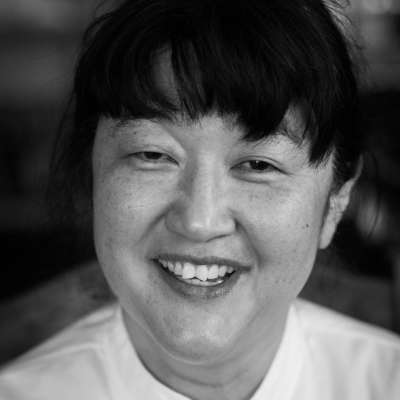 Chef Fumiko
Verified chef
Food safety certified
(46 reviews)
Chef Fumiko was born in Japan and learned the art of sushi making at Tokyo Sushi Academy. She is also a certified sake sommelier and a graduate of the Sake Service Institute of Japan. Chef Fumiko creates healthy, Asian-style food and believes that anyone can cook amazing food if they are willing to learn. Boost your cooking skills and knowledge of Asian cuisine in Chef Fumiko's kitchen.
Cozymeal guest reviews for Chef Fumiko

Mackenzie
22 May 2020
My sushi making experience with Chef Fumiko this past January was amazing! She brought so much joy and passion to the evening! It was fantastic. I can't wait to return to her kitchen!

Kyle
08 Mar 2020
This class was a lot of fun

Laura
07 Mar 2020
This was so much fun! We loved the group size (our class had 6 total people), and Chef Fumiko is super knowledgeable and dedicated to making sure every student understood the technique. We want to take her sushi class!

Winston
28 Feb 2020
Chef Fukuoka was fantastic! She was patient and explained everything thoroughly! I would highly recommend her services!

Felicia
25 Feb 2020
OMG! The best

Christa
15 Feb 2020
Fun class

Rick
12 Feb 2020
Fun class that we enjoyed the food and learning

Tyler
29 Jan 2020
The pot stickers and steamed buns class is fantastic. Chef Fumiko makes everything so easy and she is a lot of fun to learn from. Her kitchen is a great learning space, and I had a lot of fun practicing my bun and potsticker folding technique there.

Meghan
23 Jan 2020
Amazing! Super knowledgeable and very kind, me and my girlfriend had an amazing time!

Karla
22 Aug 2019
We had a great time with everyone tonight. Everything came out delicious. I would totally do this again and recommend it to others!

Michael
21 Jul 2019
Fumiko was a wonderful teacher and her class was interactive and fun.

Danae
14 Jul 2019
Chef Fumiko was so sweet. We were in a group with 3 other couples and we had the best time. Everyone got a long so great and Chef was such a great teacher! We learned so much and we loved learning from her. We will be making Bao and pot stickers more often!

Carolyn
10 Jul 2019
I learned how to make two cold noodle dishes and as a bonus we talked in depth about ingredients. I received this class as a gift and loved it. Recommend!

Michelle
05 May 2019
My boyfriend and I had a really fun afternoon with Chef Fumiko making sushi. She is very personal, organized and does a great job at instruction while making the class very fun. In addition, the recipes she showed us were excellent. I would recommend her to anyone who wants to learn to make sushi.

Lincoln
18 Mar 2019
Wonderful and charming chef.

Matt
13 Mar 2019
Fantastic class with a great instructor! I can't believe i actually made sushi on my own!

Daniel
02 Feb 2019
Chef Fumiko was wonderful. She was well-prepared, and it was obvious she knew what she was doing. And I made a real sushi!

Maggie
28 Jan 2019
Chef Fumiko was extremely knowledgeable and sweet. This was a wonderful date night. I especially loved how she found ways to still teach us certain aspects of cooking while finding ways to save time so I still felt like I properly learned the whole process, even though she did some of the prep work.

Lisa
07 Jan 2019
Amazing time and experience!! Had a blast and so worth it!

Allie
09 Aug 2018
Absolutely wonderful experience! Chef Fumiko is very knowledgeable - we loved learned from her. All the food we made was delicious and so fun!! 10/10 would recommend to anyone!!

Kim
02 Dec 2017
Very nice evening - chef was good teacher and sushi turned out great!

Stephen
26 Nov 2017
We had a very enjoyable and informative evening with Chef Fumiko learning the finer points of preparing Japanese Chicken and Vegetable Udon soup. It was really good, thanks to our chef, who did an outstanding job.

Kristen
13 Oct 2017
We had such a wonderful experience with Chef Fumiko! We learned so much and finished off the evening with an incredible meal. Highly recommend Chef Fumiko and this class!

Jennifer
07 Jul 2017
Wonderful!

Kailey
05 Jun 2017
Attended Chef Fumiko's cooking class and we LOVED it. Thank you again!!!

Kate
20 May 2017
Chef Fumiko was very welcoming and gave great instruction and advice!

Brian
19 May 2017
Loved it! Thank you Fumiko for the fun sushi making class.

Taggarty
19 May 2017
Chef was excellent. The sushi was divine. Highly recommend this sushi class in Seattle! Thank you again!

Danielle
19 Apr 2017
Thank you!

Hannah
19 Apr 2017
Really enjoyed the sushi making class with Chef Fumiko!

Alberto
19 Apr 2017
Great Japanese cooking class in Seattle with an excellent chef. We will come back again.

Jamie
01 Apr 2017
We had a wonderful night! Delicious food and a fun time!

Karla
19 Mar 2017
Chef fumiko was nice and knowledgeable we had a great time!

Brett
04 Mar 2017
We were looking for a Japanese cooking class in Seattle and found Cozymeal and Chef Fumiko. This was a really fun experience and I can highly recommend it. Thank you!

Carlie
04 Mar 2017
We booked Chef Funiko's sushi making class in Seattle and LOVED it! Best cooking class ever!

Sharra
30 Jan 2017
Chef Fumiko was obviously an expert on the subject of sushi and related Japanese style food (she made a tasty miso soup from scratch while we were there). She was well prepared for the class and provided extensive notes regarding materials, procedures, recipes, and details about various items used (or that could be used) in making sushi roles. It was a fun 'hands on' class. The best was enjoying the results of our labors at the end! We are inspired to make our own sushi at home. My hat's off to this chef!

Margaret
26 Jan 2017
I had the opportunity to learn to make basic sushi rolls with Chef Fumiko. It was a great experience! Exactly what I wanted, a small scale class, hands-on learning, and a dynamic teacher. I have recommended this class to a couple co-workers and many of my friends.

Christopher
26 Jan 2017
Very informative. Enjoyed the intimate atmosphere. Very good food. Can't wait to use the recipes again.

Kam
17 Dec 2016
We booked Chef Fumiko's sushi making class at our home in Seattle and LOVED it. She is super nice and the class is a lot of fun. Highly recommended to anyone who liked good food and wants to learn a few new techniques. Also, I'm thinking of booking them for our next corporate team building event. So glad that Cozymeal is finally also in Seattle.

Chelsie
17 Nov 2016
Chef Fumiko's noodle class was extremely fun and informational! I plan on taking another one of her classes in the future.

Brooke
25 Jul 2016
Chef Fumiko is 100% Japanese and it shows in her every movement. Her simple grace and hospitality, her humble style and her delicious cuisine. Her sauces are so simple and yet they turn a few ingredients into an incredibly tasty dish. She is the real thing. Loved this class. Highly recommended.
Guest reviews for Chef Fumiko

Dwight
06 Jun 2017
This was a pleasure experience having the sushi class with Fumiko. Fumiko is kind and well prepared for the lesson. I have learnt the technique in making traditional Japanese sushi rolls without difficulty. I believe everyone will love the lesson just like me. Enjoy!!

Joyce
23 May 2017
It was a great teaching, learning experience. We learned how to make sushi! What could be better? We also got to eat our own creations! Fumiko was extremely welcoming and helpful in making us feel at ease in her kitchen. We learned "the tricks of the trade," that had us making sushi in a few minutes. I would heartily recommend this experience to anyone who wants to know about sushi and how to prepare it. Thanks you Fumiko,for the adventure!

Opal
14 Apr 2014
Fumiko provides a very informative and fun class in making sushi. Hands-on with little tips that make it easy to understand and perform. Great idea for teaching kids to cook. Inspiring!"

Jennifer
13 Oct 2013
I booked this for a fun bachelorette party activity. It was a good experience. Fumiko is a great teacher and very knowledgeable. She gave plenty of information and background to what we were doing. We were very proud of our finished sushi dishes!

YOU'RE IN!
Thank you for signing up for our mailing list.
© CozymealTM, Inc. 2013-2020 - Phone: 800-369-0157
US Headquarters:
350 Rhode Island, Suite 240
San Francisco, CA 94103
Atlanta Office:
260 Peachtree Street NW, Suite 2200
Atlanta, GA, 30303
Austin Office:
501 Congress Avenue, Suite 150
Austin, TX, 78701
Baltimore Office:
400 East Pratt Street, 8th Floor
Baltimore, MD, 21202
Boise Office:
950 Bannock Street, Suite 1100
Boise, ID, 83702
Boston Office:
100 Cambridge St, 14th Floor
Boston, MA, 02114
Boulder Office:
1434 Spruce Street, Suite 100
Boulder, CO, 80302
Chicago Office:
141 W. Jackson, Suite 300A
Chicago, IL, 60604
Dallas Office:
325 N. St. Paul Street, Suite 3100
Dallas, TX, 75201
Denver Office:
999 18th Street, Suite 3000
Denver, CO, 80202
Fort Lauderdale Office:
2598 E. Sunrise Blvd., Suite 2104
Fort Lauderdale, FL, 33304
Fort Worth Office:
420 Throckmorton Street, Suite 200
Fort Worth, TX, 76102
Houston Office:
2929 Allen Parkway, Suite 200
Houston, TX, 77019
Indianapolis Office:
201 North Illinois Street, 16th Floor – South Tower
Indianapolis, IN, 46204
Kansas City Office:
107 W 9th St 2nd Floor
Kansas City, MO, 64105
Las Vegas Office:
500 North Rainbow Blvd, Suite 300
Las Vegas, NV, 89107
Los Angeles Office:
10880 Wilshire Blvd Suite 1101
Los Angeles, CA, 90024
Miami Office:
801 Brickell Avenue, Suite 900
Miami, FL, 33131
Minneapolis Office:
100 S 5th Street, Suite 1900
Minneapolis, MN, 55402
Nashville Office:
424 Church Street, Suite 2000
Nashville, TN, 37219
New Orleans Office:
1615 Poydras St, Suite 900
New Orleans, LA, 70112
New York City (NYC) Office:
136 Madison Avenue
New York, NY, 10016
Orange County Office:
17901 Von Karman Ave
Irvine, CA, 92614
Orlando Office:
111 North Orange Avenue, Suite 800
Orlando, FL, 32801
Philadelphia Office:
325-41 Chestnut Street, Suite 800
Philadelphia, PA, 19106
Phoenix Office:
20 East Thomas Road, Suite 2200
Phoenix, AZ, 85012
Pittsburgh Office:
322 North Shore Drive Building 1B, Suite 200
Pittsburgh, PA, 15212
Portland Office:
121 Southwest Salmon St, 11th Floor
Portland, OR, 97204
Sacramento Office:
980 9th St, 16th Floor
Sacramento, CA 95814
Salt Lake City Office:
136 East South Temple, Suite 1400
Salt Lake City, UT, 84111
San Antonio Office:
1100 NW Loop 410, Suite 700
San Antonio, TX, 78213
San Diego Office:
501 W Broadway, Suite 800
San Diego, CA, 92101
San Jose Office:
177 Park Avenue, Suite 200
San Jose, CA, 95113
Seattle Office:
801 Second Avenue, Suite 800
Seattle, WA, 98104
St. Louis Office:
100 South 4th Street, Suite 550
St. Louis, MO, 63102
Tampa Office:
4830 West Kennedy Blvd, Suite 600
Tampa, FL, 33609
Tucson Office:
One South Church Avenue, Suite 1200
Tucson, AZ, 85701
Washington, DC Office:
1300 I Street NW, Suite 400E
Washington, DC, 20005