Couples Cooking Class - Essential Japanese Sauces for 2
Couples Cooking Class - Essential Japanese Sauces for 2
109 reviews
109 reviews
COVID-19 protocols this chef will implement are:

Social Distancing Friendly
Learn Chef Fumiko's secrets to authentic Japanese sauces.
Transform your kitchen into your new favorite Japanese restaurant once you master the sauces that define Japanese cuisine. Chef Fumiko, an expert Japanese chef, will guide you through three mouthwatering sauces as you create a traditional three course Japanese meal.

Make a homemade miso dressing, brimming with rich miso flavor, and drizzle it onto a fresh green salad. Learn how to create a luscious sesame sauce that you pair with crisp green beans, then glaze salmon with your very own handcrafted teriyaki. Chef Fumiko will teach you how to balance flavors and combine unexpected ingredients to create dazzling Japanese sauces. Open up a whole new world of flavor with these fresh new culinary skills. This intimate two person class is the perfect way to bond with your guest as you create a gorgeous three course meal.

Guests are welcome to bring wine and beer to enjoy during the class. If your class is under the minimum, Chef Fumiko is available to host for an upgrade fee equal to 35% of the per person rate.
Green Salad With Miso Dressing
Green Beans in Sesame Sauce
Salmon Teriyaki
Most dietary restrictions can be accommodated if noted prior to the event. Please mention this in the message field when you submit your booking request as adjustments to recipes cannot be made during class.
Minimum Guests

2

Maximum Guests

2

Meal Courses

3

Event Duration

2.5 hours

Labels

Adult, Beginner, Couples, Healthy, Japanese
Reviews guests left for this experience


Very informative. Enjoyed the intimate atmosphere. Very good food. Can't wait to use the recipes again.
Reviews guests left for other experiences with Chef Fumiko


Fumiko is knowledgeable, welcoming, and hands-on with her teaching. The food turned out great too! It was a lot of fun, and I'd definitely recommend it to others and give it another go.


We had a great time making vegan food with Fumiko! This was only my second cooking class (my wife has done more than me), so I didn't know what to expect. Fumiko's space works really well. She is very organized. At each step of the way, we did a lot of the prep and then was able to do the cooking after watching Fumiko do it first. Fumiko is a wealth of knowledge and answered all the questions we had at each step of the way (and is very patient with people who are not that experienced in the kitchen, such as myself). My wife mentioned that in cooking classes she's done in the past, a lot of times the food is "cooking class quality" whereas the food we made here was "restaurant quality." We bought LOVED the food -- and we made so much that there was a lot to take home for leftovers. Definitely something we would do again!


We had a great time!


It was a great class! Chef Fumiko taught us easy tips for techniques and a lot of interesting information and history around sushi.


Great teacher and fun experience! Very personal environment.


Our chef was patient and methodical with helpful photos of the ingredients on handouts of what we made for future purchases. I came for the Bimimbap which was over the top delicious! I would take classes from Cef Fumiko again


Amazing event! The dishes were simple yet delicious! We learn to use ingredients to improve the taste without additives and spices! It was a fun experience and amazing to learn! Chef Fumiko is someone who loves her art and she did an amazing job at showing us how to cut and how to cook the food! It was amazing!


Fumiko was an amazing host! She was very informative and patient with all of us. The instruction was very simple and easy to follow along. Glad we got to experience veganized Japanese cooking.


Dylan Martinez
06 May 2023
Fantastic class! We had a wonderful time cooking and learned a lot. Would definitely recommend!


Chef Fumiko was fun and very knowledgeable! The food was delicious.


Chef Fumiko's class was wonderful. Fun, delicious, engaging, and informative. Thank you!


I really enjoyed my class with Fumiko! The food was delicious, and it was a fun atmosphere.


Fumiko is a wonderful Chef, teacher and person. We thoroughly enjoyed our Korean cooking class. The food was delicious, and the recipes are something we will use at home. We look forward to signing up for more classes in the future.


Melissa Reeder
27 Mar 2023
Really enjoyed this class and the food we got to make/eat. Was quite easy and relaxing to go through.


Chef Fumiko was fantastic. The class had a great pace and she told really fun and funny anecdotes about her time in Japan. The kitchen is a really airy, sunny space and perfect for the class. Loved it!


It was great to use authentic ingredients. I am not sure I learned any techniques as an intermediate cook


Katherine layman
12 Mar 2023
Very fun and intimate experience! We met with a very experienced chef with tidbits of info and history about the dishes we were making. Only 6 people in the class so everyone talked to each other and had a good time together. We walked away with a lot of food too, even after eating all of our creations. We got to bring wine to enjoy while we cooked. All around a good experience.


Had a great time. Good food and great instruction. Thanks!


My partner and I had so much fun learning to make sushi with Chef Fumiko! Her kitchen has a really good vibe. She was a great teacher, fun, answered all of our questions, moved the class along at a good pace, and taught us history about sushi as well as common practice in various parts of Japan. 10/10 would recommend!


My fiancée Riley and I had an incredible time cooking and learning from Chef Fumiko. The kitchen was great, she guided us really well through the menu, and offered helpful suggestions for how we can continue our learning with Japanese vegan cuisine. I also appreciated how Chef Fumiko made the experience accessible. I am hard of hearing and wear a hearing aid, so places with a lot of background noise, etc. can be difficult for me. It meant SO MUCH that Chef Fumiko had speakers set up around the kitchen and used a headset microphone. I didn't have to lean on Riley to repeat things I'd missed, so I got to really just enjoy the experience overall. Absolutely would recommend this experience for others!


Well prepared and willing to adapt to various cooking skills. Nice set up to make sure we can see and hear her.


Chef Fumiko was amazing! I love the detail from the types of rice to the sushi vinegar and letting us taste the difference between store bought and homemade. Down to How much rice to use and what to do when it's too much. The stories she shared made the experience even better. Thank you for an amazing time.


Such a great experience!!! The vegan recipes were amazing! Thank you so much Chef Fumiko for your kindness and patience!


Really delicious food!


We had a wonderful experience with Chef Fumiko. Her kitchen was fantastic and she was incredibly knowledgeable on all things sushi. In addition to learning how to cook/make sushi, we also learned about the history of sushi which I found very interesting. We highly recommend this experience!


This class was so great! We learned lots and you get to enjoy so much sushi. Chef Fumiko was so knowledgeable and kind. We loved cooking with her. Would definitely do another one of her classes!


Chef Fumiko was wonderful. My wife could not wait to get home and make this again. it was a great date night.


It was a very fun and unique experience! I am grateful to Chef Fumiko for providing this opportunity. Everyone came ready to learn and have a good time. The atmosphere was very relaxed and welcoming. This cooking class was just really cool!


Perfect date for my wife and I! The class was intimate and Chef Fumiko made sure to answer all our questions along the way.


First time doing a cooking class and we LOVED it. Chef Fumiko was great - was very hands on to making sure we were successful and provided a wealth of knowledge (both cooking tips + history on what we were making). 10/10 will repeat.


My friends and I had a lovely night with Fumiko preparing the 5-course Japanese dinner. The food that we made was excellent, however, I don't feel like Fumiko spent much time teaching - she briefly explained the ingredients, passed them to us with the recipe, and we were off and running on our own. While the food & cooking experience were fun, clean, and tasty, I was hoping for more takeaways from this class.


Fantastic experience! Informative, engaging, and delicious. Not only was it a good class but I feel very comfortable replicating the recipe at home with my new knowledge.


chef Fumiko was very hospitable and knowledgeable, and the food was fun to cook and fantastic


Absolutely incredible! My first time booking with cozy meals and chef fumiko was amazing! Made for a great birthday for my wife and the food was other worldly! Don't hesitate to book!!


Chef Fumiko was so welcoming, knowledgeable, and fun! We will definitely be making bao buns and gyoza at home from now on. Her patience and ability to answer questions made our experience enjoyable.


Great food


We had the best time in the vegan Japanese cooking class! Fumiko was an excellent instructor, and her kitchen space was so cool! Everything we made was delicious, and we will definitely be making it all again!


Great class. I liked that the chef personalized the class. She had a very sensible way of explaining things. The kitchen itself is super cute, and the chef had complimentary tea ready for us when we got there. Nice touch.


Absolutely the kindest host, ever! She was so patient with the students and when I messaged concerned about the heat and being 38 weeks pregnant, she ensured that the AC unit was working and accessible. The food made was delightful with great flavor and you definitely make enough for leftovers!!


Fun evening and the food was DELICIOUS!! Chef Fumiko was a wonderful teacher and a gracious host.


Great experience, fun atmosphere, kind and helpful chef


Santiago Balcarcel
01 Jun 2022
Loved it!! Would definitely recommend to a friend and family!!


Chef Fumiko did an outstanding job teaching us how to make delicious Steamed Buns and Potstickers. She gave us really great instructions on how to portion our fillings and the pleating/pinching method. By the end of class, I felt pretty successful with both the Steamed Buns and the Potstickers. While we were enjoying eating our delicious creations, she gave us some history about both and different flavor varieties we could make. I definitely recommend this class.


Really fun! Great tips and advice. Really delicious yet easier meals that we can use weekly in our meal plan. Awesome sauces. And thank you for the herbs!


Cooking and learning from Chef Fumiko was a pleasant experience! She was very accommodating as I was vegetarian and my partner was not. She had lots of both options available. Her recipe for buns were AMAZING! And her technique for dumplings was so smart and something I would have never thought. Definitely recommend taking this class or any of hers!


Our Korean cooking class was wonderful. We learned so much, and really liked eating our delicious meal. It was such an enjoyable way to learn new skills. Thank you Fumiko!


Bought as a gift for my kids…they throughly enjoyed the experience!


Great time tonight. We learned a lot and hope to do more classes.


We had a great time, thank you so much!


Chef Fumiko is a great teacher and we genuinely enjoyed the class. We got to make 3 different rolls and then enjoy eating them with Miso soup while Chef told us about the history of sushi. Highly recommend this class and instructor. Chef Fumiko even went the extra step to accommodate me as a vegetarian which I really appreciated. :)


Chef Fumiko was very friendly and an excellent teacher. The dumplings turned out delicious!


The food the food was delicious, The history lesson and cooking it was interesting and intriguing. Great class


Chef Fumiko was great! The class was very informative and delicious. We had an incredible time!


Chef Fumiko is very personable. Being in her class is like being taught by a family member. We learned new techniques and recipes to use in the future.


My friends had a wonderful time and thoroughly enjoyed themselves. Chef Fumiko was friendly and knowledge and the food was amazing.


My boyfriend and I really enjoyed our evening with Chef Fumiko. She walked us through all the steps of making sushi and we are excited to put our skills to use and wow our dinner guests. This was a really fun, unique event. Thank you!


We had a fantastic time in the Vegan Japanese cooking class with Chef Fumiko. She created an awesome experience with simple yet decadent dishes that we would be able to replicate after going home. We also really enjoyed her friendly and laid-back demeanor, as it made the class much more enjoyable. We would recommend her class to anyone!


Chef Fumiko led an amazing class for my two friends and me. We learned so much about the sushi making process and had a great time giving it our best try. She is a great teacher and shared many wonderful stories along the way. Her kitchen was great and easy to get to. I would highly recommend Chef Fumiko!


We were excited for the class although we didn't know what to expect since it was our first time doing something like this. Chef Fumiko allowed us to really make our own meal with instructions on how to prep and measure the ingredients properly and was knowledge about the type of food we were preparing when we asked questions. She also took the time to get to know us and talk about herself and her culinary background. We couldn't believe we actually made everything we ate and it was delicious! We would definitely do another class with Chef Fumiko in the future.


Our group had a wonderful time making sushi with Chef Kumiko! Covid has obviously made doing group activities difficult and we were originally planned to do ours in January 2021. We felt uncomfortable with all the restrictions and Chef Fumiko was soooo accommodating to ensure we could make the best of the situation. We learned a lot about the proper methods to making authentic sushi, where we should get fish locally, and preferred ways of rolling and mixing ingredients. We look forward to trying again our on own using her guidance and techniques!


We had a wonderful time learning with Chef Fumiko. Her kitchen was beautiful and clean, she was very knowledgeable and polite, letting us learn at our speed while giving us a very fun experience. I'd highly recommend this class to others and look forward to my next class with her.


Very informative loved it can't wait to try it at home


Fumiko provided us with a fun, informative, and relaxed environment for our first sushi-making experience. This class was a great date night, and Fumiko went above and beyond in her flexibility, answering questions, and giving us some fun ideas to try at home. We highly recommend taking a class with her, and hope we can take another class with Fumiko in the future!


My sushi making experience with Chef Fumiko this past January was amazing! She brought so much joy and passion to the evening! It was fantastic. I can't wait to return to her kitchen!


This class was a lot of fun


This was so much fun! We loved the group size (our class had 6 total people), and Chef Fumiko is super knowledgeable and dedicated to making sure every student understood the technique. We want to take her sushi class!


Chef Fukuoka was fantastic! She was patient and explained everything thoroughly! I would highly recommend her services!


OMG! The best


Fun class


Fun class that we enjoyed the food and learning


The pot stickers and steamed buns class is fantastic. Chef Fumiko makes everything so easy and she is a lot of fun to learn from. Her kitchen is a great learning space, and I had a lot of fun practicing my bun and potsticker folding technique there.


Amazing! Super knowledgeable and very kind, me and my girlfriend had an amazing time!


We had a great time with everyone tonight. Everything came out delicious. I would totally do this again and recommend it to others!


Fumiko was a wonderful teacher and her class was interactive and fun.


Chef Fumiko was so sweet. We were in a group with 3 other couples and we had the best time. Everyone got a long so great and Chef was such a great teacher! We learned so much and we loved learning from her. We will be making Bao and pot stickers more often!


I learned how to make two cold noodle dishes and as a bonus we talked in depth about ingredients. I received this class as a gift and loved it. Recommend!


My boyfriend and I had a really fun afternoon with Chef Fumiko making sushi. She is very personal, organized and does a great job at instruction while making the class very fun. In addition, the recipes she showed us were excellent. I would recommend her to anyone who wants to learn to make sushi.


Wonderful and charming chef.


Fantastic class with a great instructor! I can't believe i actually made sushi on my own!


Chef Fumiko was wonderful. She was well-prepared, and it was obvious she knew what she was doing. And I made a real sushi!


Chef Fumiko was extremely knowledgeable and sweet. This was a wonderful date night. I especially loved how she found ways to still teach us certain aspects of cooking while finding ways to save time so I still felt like I properly learned the whole process, even though she did some of the prep work.


Amazing time and experience!! Had a blast and so worth it!


Absolutely wonderful experience! Chef Fumiko is very knowledgeable - we loved learned from her. All the food we made was delicious and so fun!! 10/10 would recommend to anyone!!


Very nice evening - chef was good teacher and sushi turned out great!


We had a very enjoyable and informative evening with Chef Fumiko learning the finer points of preparing Japanese Chicken and Vegetable Udon soup. It was really good, thanks to our chef, who did an outstanding job.


We had such a wonderful experience with Chef Fumiko! We learned so much and finished off the evening with an incredible meal. Highly recommend Chef Fumiko and this class!


Wonderful!


Attended Chef Fumiko's cooking class and we LOVED it. Thank you again!!!


Chef Fumiko was very welcoming and gave great instruction and advice!


Loved it! Thank you Fumiko for the fun sushi making class.


Chef was excellent. The sushi was divine. Highly recommend this sushi class in Seattle! Thank you again!


Thank you!


Really enjoyed the sushi making class with Chef Fumiko!


Great Japanese cooking class in Seattle with an excellent chef. We will come back again.


We had a wonderful night! Delicious food and a fun time!


Chef fumiko was nice and knowledgeable we had a great time!


We were looking for a Japanese cooking class in Seattle and found Cozymeal and Chef Fumiko. This was a really fun experience and I can highly recommend it. Thank you!


We booked Chef Funiko's sushi making class in Seattle and LOVED it! Best cooking class ever!


Chef Fumiko was obviously an expert on the subject of sushi and related Japanese style food (she made a tasty miso soup from scratch while we were there). She was well prepared for the class and provided extensive notes regarding materials, procedures, recipes, and details about various items used (or that could be used) in making sushi roles. It was a fun 'hands on' class. The best was enjoying the results of our labors at the end! We are inspired to make our own sushi at home. My hat's off to this chef!


I had the opportunity to learn to make basic sushi rolls with Chef Fumiko. It was a great experience! Exactly what I wanted, a small scale class, hands-on learning, and a dynamic teacher. I have recommended this class to a couple co-workers and many of my friends.


We booked Chef Fumiko's sushi making class at our home in Seattle and LOVED it. She is super nice and the class is a lot of fun. Highly recommended to anyone who liked good food and wants to learn a few new techniques. Also, I'm thinking of booking them for our next corporate team building event. So glad that Cozymeal is finally also in Seattle.


Chef Fumiko's noodle class was extremely fun and informational! I plan on taking another one of her classes in the future.


Chef Fumiko is 100% Japanese and it shows in her every movement. Her simple grace and hospitality, her humble style and her delicious cuisine. Her sauces are so simple and yet they turn a few ingredients into an incredibly tasty dish. She is the real thing. Loved this class. Highly recommended.
Reviews Chef Fumiko received outside of Cozymeal


This was a pleasure experience having the sushi class with Fumiko. Fumiko is kind and well prepared for the lesson. I have learnt the technique in making traditional Japanese sushi rolls without difficulty. I believe everyone will love the lesson just like me. Enjoy!!


It was a great teaching, learning experience. We learned how to make sushi! What could be better? We also got to eat our own creations! Fumiko was extremely welcoming and helpful in making us feel at ease in her kitchen. We learned "the tricks of the trade," that had us making sushi in a few minutes. I would heartily recommend this experience to anyone who wants to know about sushi and how to prepare it. Thanks you Fumiko,for the adventure!


Fumiko provides a very informative and fun class in making sushi. Hands-on with little tips that make it easy to understand and perform. Great idea for teaching kids to cook. Inspiring!"


I booked this for a fun bachelorette party activity. It was a good experience. Fumiko is a great teacher and very knowledgeable. She gave plenty of information and background to what we were doing. We were very proud of our finished sushi dishes!


Other Cooking Class Experiences you may like
Meet your chef
---
Chef Fumiko was born in Japan and learned the art of sushi making at Tokyo Sushi Academy. She is also a certified sake sommelier and a graduate of the Sake Service Institute of Japan. Chef Fumiko creates healthy, Asian-style food and believes that anyone can cook amazing food if they are willing to learn. Boost your cooking skills and knowledge of Asian cuisine in Chef Fumiko's kitchen.
Flexible booking: Cancel or reschedule this event's reservation for free up to 48 hours before the event.
This experience is not refundable as it includes a meal kit.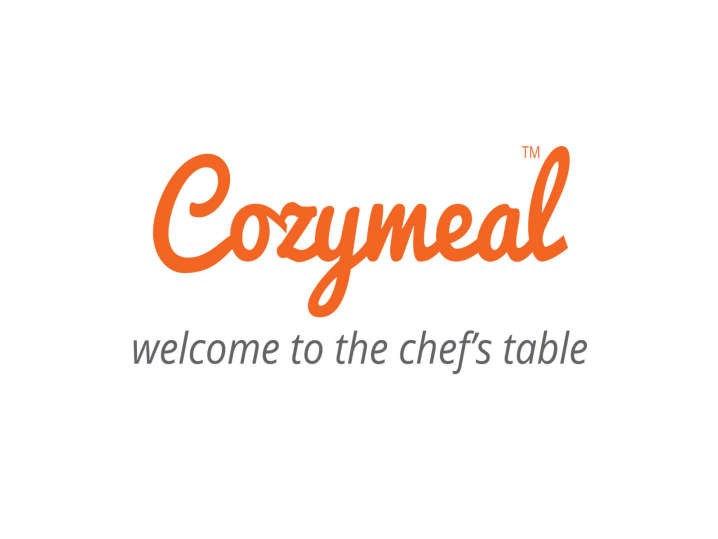 This website uses cookies to enhance user experience and to analyze performance and traffic on our website.
We also share information about your use of our site with our social media, advertising and analytics partners.
This website uses cookies to enhance user experience and to analyze performance and traffic on our website. We also share information about your use of our site with our social media, advertising and analytics partners.
Accept