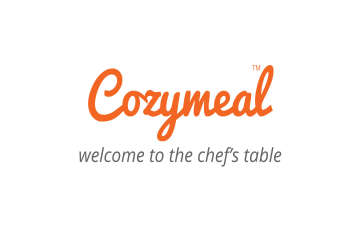 Chef Joy
Verified chef
Food safety certified
Chef Joy is passionate about food, and her professional background is solid proof. She has catered events for large and small crowds, as well as hosted private dinners and cooking demonstrations for almost a decade. Chef Joy owns a baking company where she makes baked-good favorites, such as pound cake, donuts, breads and cookies from scratch, then ships them to her loyal customers. She looks forward to sharing her love of cooking and baking with you!
Cooking Classes
Chef Joy is not currently offering any experiences. Here are similar experiences:
Team Building experiences
Chef Joy is not currently offering any experiences. Here are similar experiences:
Cozymeal guest reviews for Chef Joy


Joy's meatballs were amazing, spicy but delicious. I liked also the ice cream, fruity and fresh. The Wings were divine, melted in my mouth. All food from Chef Joy was delectable, I highly recommend her classes or cooking.
Guest reviews for Chef Joy


I have had the pleasure of enjoying Joy's cooking both personally and in large settings - that's important for me to note because generally, I don't enjoy when small businesses cook in large amounts. From her service to the care put into each menu item, I always feel compelled to place an order for her dishes or attend events she caters when she comes to town. From Baltimore specialties to universal favorites, Joy has found a way to add her personal flare but keep them familiar, all at the same time. Her photos aren't just aesthetically pleasing, her meals surpass the expectation they set!


Chef Joy provided me with a stellar meal, but even more stellar service. Her mail-order baked goods always arrive fresh and succulent; the packaging is unique and engaging. Nothing is ever out of sort and constant communication is giving during my entire order-delivery-receive process. When her local pop-up shops are in town, I am never not one of the first in place to enjoy savory meals that combine classic ingredients and offer new and forward twists on them, with a rustic/down-home appeal. I recommend Joy without hesitation, to all who will listen and hope they can experience the taste of comfort soul food done right that I experience in every bite.