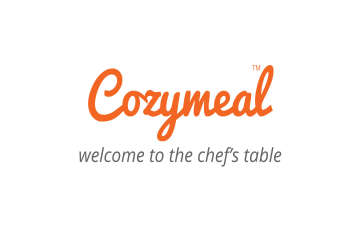 Chef Jeffrey
Verified chef
(8 reviews)
Chef Jeffrey has years of culinary experience under his belt having risen in the kitchen ranks from line cook to sous chef to executive chef. Now, Chef Jeffrey is offering up his culinary knowledge and wisdom in a variety of cooking classes where you can celebrate good food and the joy of savored moments. Each one of Chef Jeffrey's classes offers something for all palates and home cooks of every skill level.
Cozymeal guest reviews for Chef Jeffrey


This class was great! I left the below review with fire emojis but they came out as question marks. Everything was amazing and chef Jeffrey was great!


Chef Jeffrey was great. Jerk chicken wings were ??????


I took this class as a way to get out of the house and to have a bonding experience with my teen daughter. It exceeded my expectations and provided a great way for us to reconnect. Jeff went ABOVE and BEYOND. From the moment he greeted us at the door, to giving us personal one-on-one instruction to walking us out he took great care in our comfort and well-being. He was very knowledgable, very attentive, meticulous and sanitary and treated the class like a lesson in fine art. This class provided a great balance between "class participation" and his demonstration. He also took care to honor my food sensitivities and make a special meal plan to accommodate them. I consider myself a good cook who cooks regularly. But I still walked away with new techniques and a better understanding of some fundamentals I never realized I needed. Highly recommended and 5 stars!