Team Building Activity - Indian High Tea
Team Building Activity - Indian High Tea
38 reviews
38 reviews
Traditional afternoon tea with a twist.
Prepare a traditional English tea with colonial flair by updating a few key elements. Chef Teena brings 20 years of cooking to the table and will energize your team to cook healthy vegetarian meals at home.

Engage your teammates in some healthy competition as you assemble fusion finger sandwiches and a dessert for this British tradition. The star of this class is the actual tea and Chef Teena spices it up by introducing a masala chai. Your group will learn all about the spices combined to become this special flavor and each guest will be provided with a gift of their own spices to re-create masala chai at home.

Guests are welcome to bring wine and beer to enjoy during the class.
Homemade Masala Chai
Golden milk and assortment of teas are also available
Petit Fours
Assorted Tea Sandwiches
Selection may include
Cheddar and mango chutney or Branston pickle
Artichoke with garlic cream cheese
Pesto with mozzarella and tomato
Goat cheese and honey
Cucumber and butter
Scones With Preserves
Most dietary restrictions can be accommodated if noted prior to the event. Please mention this in the message field when you submit your booking request as adjustments to recipes cannot be made during class.
Minimum Guests

8

Maximum Guests

12

Meal Courses

2

Event Duration

2.5 hours

Labels

Corporate, Fun, Group, Holiday, Vegetarian
Reviews guests left for other experiences with Chef Teena


Chef Teena is a total pro. She and her team managed the chaos of the group cooking experience extremely well, and were just fantastic to work with. This was a very well-organized and super fun team-building experience. Plus the food was delicious. 11/10 would do this again.


My team and I had a wonderful experience with Chef Teena and her team - the event was well organized and the food was delicious!


chef Teena was great. We'll definitely be back for another round of lessons.


Our team really enjoyed the experience and the food. They loved Chef Teena!


Overall a good experience. However we could have spent more time actually cooking under direction with people rotating through stations. Also food quantity could have been a bit more generous- esp salad and main dish! Chef Teena was good and very flexible and adapted to our group needs. Will definitely recommend her for an event


Wonderful host. We had an awesome time. Thank you Chef!


Fantastic class! Teena was so friendly and enthusiastic, and my girlfriend and I learned a ton about classic Indian cuisine. The food we made was delicious.


Chef Teena was so lovely, warm and inviting. Our class genuinely felt like we were being invited into her home with her hospitality and stories about how each dish tied back to her family and culture. She was thorough, fun and super helpful. All of us walked away wanting to replicate these dishes at home!


Really enjoyed the Indian cooking class with Chef Teena!


Fun experience for the whole family. My kids really loved trying new recipes and of course eating what they made!


It was a great experience for me and my wife! Teena and Jing were prepared and helpful. It was like a friend teaching a friend. Teena had little quizzes to make sure we were picking up the recipe and Jing was wonderful in helping getting everything organized. We will definitely take another class!


Chef Teena was great. Loved her energy, the kitchen, and our group learned some new techniques! Thanks for the fun experience.


wonderful experience! Chef Teena was very attentive and knowledgeable; we enjoyed learning from her! We would recommend taking her classes!


My husband and I took our very first cooking class with Chef Teena, with an interest in learning to prepare a classic Indian vegetarian meal. We highly recommend the experience. Our senses were awakened, we delighted in the hands-on process of cooking together, and we walked away inspired. We plan to pick out ingredients today to prepare our menu again this week. It was a pleasure to cook with and learn from Chef Teena. We hope to enjoy her lively, engaging instruction again.


Our team went for a team building event. Chef Teena was able to incorporate a chicken curry into her class to satisfy some meat eaters, and help celebrated a team member's birthday. She made amazing and authentic Chai for everyone, the location is easy to get to, high end appliances. Our team had a great time, highly recommend.


Chef Teena and her team were great. All guests had a great time and the food and teaching were also good. My only complaint was that she was 20% more expensive than most other cozy chef's and was unable to refund 2 guests that had to cancel due to medical reasons the morning of the event (woke up with pink eye). I consider those two guest's meals her tip.


My family had a very tasty experience. We all enjoyed cooking and eating together! Chef Teena give clear directions and was very well organized.


I had a great time learning how to cook with Chef Teena. She has a fun and out going personality, which made the entire experience awesome. I would totally go back and learn how to make another delicious dish.


My husband and I had an outstanding experience at Chef Teena's naan pizza making class. She is a patient and helpful teacher and gave us some great tips and tricks that we will use regularly outside of making Indian food. The food was delicious and we loved the location of the class. She and her assistant Bridget did a great deal of prep for us in advance and washed all the dishes for us, so we only focused on cooking or eating the entire time. We plan to come back for another class soon.


My partner and I decided to take Chef Teena's class as a fun date and we had such an amazing time! Teena was very helpful and knowledgeable of Indian cuisine. She also had a fun personality that made the class much more enjoyable. the commercial kitchen we were in was top notch and quite fancy! Overall, I had an amazing time and learned a lot from her cooking class!


Our team was THRILLED with Chef Teena and the food that they prepared. They came in to work this morning raving about the whole event and were really happy. Thank you so much for taking care of our folks and giving them such a great team building event. If we could get an email of the recipes that would be great - I think several people forgot to take them but would love to have a copy so they can remake the dishes at home.


We had a great time with Chef Teena. We learned about the various indian spices, how to use them, healthy alternatives, and even cooking techniques! The food was delicious and the space was really nice.


Chef Teena is absolutely phenomenal. I took my girlfriend on a date to one of her cooking classes, and we had a blast! Not only were the dishes delicious, but they were simple to make as well! Chef Teena did a great job of instructing us on how to cook each item, and we were able to follow her instructions very well, even though we both have very little cooking experience. The end result was a mouth watering dinner that left us stuffed! I definitely recommend her to anybody who is new or experienced with cooking to take a class taught by her. The food that you will learn to cook in this class will impress everyone you cook it for, and it wont take a long time to prepare! i can definitely say that we will take another class from her!


I had a great time with Chef Teena. Her teaching is clear, the food is delicious and her kitchen space is heaven. Thank you!


My sister and I purchased Chef Teena's Indian Vegetarian cooking class as a holiday present for our mom! We all enjoy Indian food, but hadn't cooked it ourselves before. Chef Teena taught us how to make several easy and tasty dishes in an engaging way. We liked that the class was so hands-on and that these are actually recipes we could replicate ourselves at home without taking too much time or requiring unusual ingredients. All in all, we had a great time and would love to take another class with Chef Teena!


Lots of fun and the food we made was so yummy! We can't wait to try the recipes on our own now at home!


Absolutely fantastic class! I wanted to surprise my partner with something fun and tasty, so I chose this class. Chef Teena was extremely friendly, helpful and interactive. Both of us loved the class, the food, and the experience! We would take other classes with Chef Teena any day!


The Indian Specialties was both an educational and delicious experience. Chef Teena was very accommodating with our specific taste preferences and adjusted accordingly. Additionally, we learned about more than a handful of spices and its uses in Indian cuisine. I would definitely recommend to family and friends!


Chef Teena was patient, encouraging, and extremely knowledgeable. Our group ranged from novice to intermediate experience, and everyone learned something new. We had to work together, which added to the team building element of the class, but she also split us into two teams, which added a competitive flavor to the class that our group really enjoyed. Plus the food was absolutely delicious!


Chef Teena was an amazing host for our teambuilding event. Prior to the event she was very communicative and flexible to our needs. Once we got there, she quickly connected with the group and allowed us to work together with her support and direction. Everyone had a phenomenal experience and the food was fantastic!


Teena, Meet our expectations and more, we really enjoyed the individual attention and tips of cooking as she was showing us how to prepare delicious Mediterranean food. The visual help along with being able to ask questions as I we prepared the meals really helped me become more confident in being able to prepare vegetarian cuisine. From Ms. Teena words "It is all about the prep". Thank you


Chef Teena was great! We learned a ton about Indian spices, were hands-on with the cooking and were very full from the delicious, healthy vegetarian food.


We thoroughly enjoyed our evening with Teena, in her kitchen and at her table. More than just learning a handful of new delicious recipes, we learned a lot about a wide range of ways to use Indian spices. Plus we had a very relaxed time enjoying the tasty results. We heartily recommend spending several hours with Teena. They will be well spent!


My girlfriend and I were hoping to learn a little more about Indian spices to make our veggies more interesting and Teena definitely delivered!. Two things we especially enjoyed: 1) She kind of gauged how much we wanted to do things ourselves and wasn't afraid to step in and help out when she realized we weren't ninjas and didn't really care that she was helping and 2) We tried the same dish 6 ways, and each tasted significantly different than the next--it was a very fun way to see how the spices played together. Thanks Teena!


We were looking for a vegetarian cooking class in South Bay or Peninsula area (South of San Francisco) as San Francisco was too far for us and found Chef Teena's vegetarian Indian cooking class in San Carlos and LOVED it. The food was delicious, she is a great Chef and instructor and our meal in the end was DELICIOUS. I'm already looking forward to my next cooking class.


Chef Teena is such an amazing chef and instructor. My girlfriend and I booked chef Teena's vegetarian cooking class in the Peninsula and we had a blast. First of all, she is very approachable and kind and does a great job explaining the steps it takes to prepare the dishes. We loved the food we prepared and also appreciate the fact that we got the recipes to prepare everything again at home.


We were looking for a healthy cooking class in the Peninsula and booked Chef Teena's vegetarian Indian cooking class in San Carlos! She is kind, competent, and the food was delicious. I would definitely recommend her again.


Chef Teena is such a professional in the kitchen. If she's not on a cooking show one day, I'd be surprised. She made all of her seemingly complex dishes look simple, and showed me how to throw them together with ease while providing some amazing knowledge about Indian cuisine and vegetarian cooking. I learned what a thali was and found out how to quickly cook a gorgeous basmati rice dish in a pressure cooker. Even cooler, Chef Teena makes her own spice blends and spice kits -- they're positively stunning!
Meet your chef
---
Chef Teena began her culinary journey working in family owned restaurants. She has over 20 years of experience in the food industry and has taught all over the Bay Area, including at Stanford and with Whole Foods. She strives to empower others to cook vegetarian food at home and always makes cooking experiences memorable, fun and educational. Chef Teena enjoys making balanced, nutritious, seasonal cuisine that showcases natural and robust flavors with the breadth of the Indian spice pantry.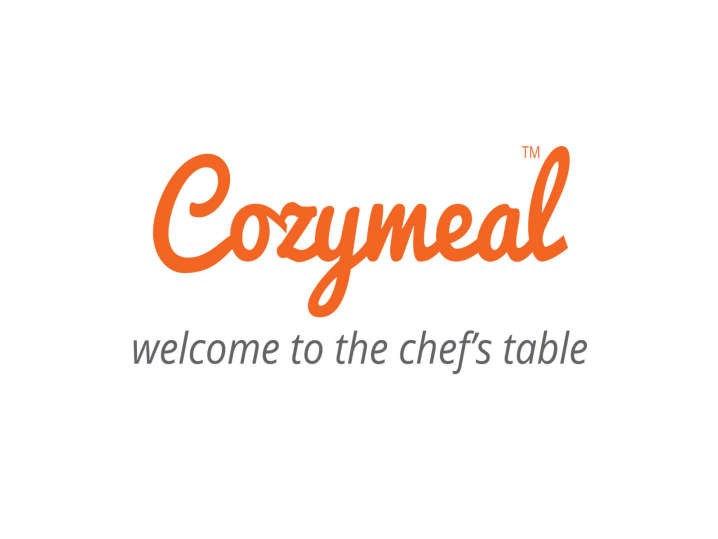 This website uses cookies to enhance user experience and to analyze performance and traffic on our website.
We also share information about your use of our site with our social media, advertising and analytics partners.
This website uses cookies to enhance user experience and to analyze performance and traffic on our website. We also share information about your use of our site with our social media, advertising and analytics partners.
Accept