Team Building Activity - Secrets of Paella
Team Building Activity - Secrets of Paella
123 reviews
123 reviews
COVID-19 protocols this chef will implement are:

Social Distancing Friendly
Everything your team needs to know about preparing a savory Spanish classic.
Navigate this classic dish from Spain with the expert guidance of Chef Joni. In addition to her background as a chef, she is a nutrition educator who has years of experience as a cooking instructor and personal chef. She believes in preparing food not only for the sake of creating a great meal, but to promote awareness of the importance of nutrition in overall health.

This class will teach you and your colleagues the key elements required for a successful paella. Chef Joni will then guide everyone through each of the stages of making paella, and teaching the proper terms and techniques for each phase of the process. Additionally, discover the secrets of the "Four S's": smoked paprika, saffron, sofrito, and socarrat. Attendees have the choice of either creating a surf 'n turf paella, or paella with vegetables.

Guests are welcome to bring wine and beer to enjoy during the class.
Spanish Cheese Platter
Gluten-free and dairy-free options available upon request
Joni's Smoky Surf 'n Turf Paella
With chicken, chorizo, shrimp, mussels, scallops and sofrito
Vegetarian version includes tofu, artichoke hearts, vegetables and sofrito
Valencia Orange Cake
With almond meal and honey
Sangria Kit
Guests are welcome to bring wine and chef will provide fruit and spices
Most dietary restrictions can be accommodated if noted prior to the event. Please mention this in the message field when you submit your booking request as adjustments to recipes cannot be made during class.
Minimum Guests

4

Maximum Guests

12

Meal Courses

3

Event Duration

3 hours

Labels

Corporate, Gluten Free, Group, Spanish, Special Occasion
Reviews guests left for this experience


Chef Joni's paella class was fabulous! The kitchen was beautiful. Chef Joni was so personable and knowledgeable. We learned about each ingredient, and how different ingredients can be substituted. It was very hands on. The paella tasted delicious, the sangria was sooo good, and the desert, Valencia Orange Cake melted in our mouths. I definitely recommend this class.


Joni , Pearl, and LeeAnn were really professional and made the evening so much fun! We are a rowdy bunch, but Joni had plenty for everyone to do, including a "contest".


Short review - "Chef Joni is amazing!". Long review - We went as a small group (size=8) and we cooked a big pot of Paella. Chef Joni was actively making sure everyone was involved and learned something new! She paced the evening with right amount of explanations pertaining to the recipe and general cooking concepts. She also graciously accommodated the request for a vegetarian paella by some of us. We had great fun and ate a great meal (including appetizers and a cake at the end!). Thank you Chef Joni for the fun evening :)


An amazing time with co workers, while learning some great cooking skills!


Chef Joni was excellent! The location was great and our team thoroughly enjoyed learning how to cook Paella. Sangria girl was also a lot of fun and taught us to make tasty Sangria.


Chef Joni, was great, warm, and knowledgable. tasty food


We had a great time cooking with Chef Joni! Her passion for cooking and paella is contagious :)


Had a great time cooking with Joni on Mother's Day. The kitchen was huge with plenty or room for us. My wife, son and I prepared a meal that I believe we could reproduce at home in the future. My 10 year old learned some knife skills, some new kitchen hacks, was very involved in preparing the food, and gained more confidence in the kitchen overall. Oh, and the food was delicious! Great time all-around.


We took the Secrets of Paella class with Chef Joni and had a blast. This was our first cooking class so we weren't sure what to expect. Joni is highly knowledgeable and obviously passionate about what she does. She welcomed us into her beautiful kitchen and hosted a group of guests ranging from novice to experienced. We learned a great deal while having a fun time. An excellent alternative to the traditional dinner date, but also great for families and solo guests alike (all of the above were present). We definitely plan to sign up for more classes in the future!


Chef Joni made us feel at home in her amazing house and gave us tips on everything in the kitchen including the tools and how to chop efficiently and all the great spices to use. It was such a beautiful experience and she was such a pleasure to learn from. Thank you again for the amazing meal and desert!


Chef Joni was so sweet and fun. My fiancé and I had and amazing time. And the paella was incredible. Sangrias were delicious as well. We will definitely be going back for her other classes.


Attended the Paella class with Joni last Sat and had a great time! The class was held in her beautiful new home which of course had a large wonderfully equipped kitchen. We all donned aprons and chefs jackets and went at it after mixing some good Sangrias with the wine I brought:) The class was very informative and Joni talked a bit thin sciences and teqniques. The class was very hands on with everyone having the chance to chop, shake, measure, cook etc. ingredients were great quality as was the instruction. Highly recommended and I'm looking forward to taking her pasta class in the near future!


My husband and I had a lot of fun. Chef Joni was very knowledgeable and gave practical tips to being able to recreate the dish at home. We will be excited to try the recipe for ourselves soon. Highly recommend class.


Our team did a cooking class with Chef Joni and had a fantastic experience. Great setting, delicious food, and lots of fun. And organizing was easy and hassle free. Highly recommend for team building or just an enjoyable team/group event.


It was overall fun, however, we needed to give one of the Paella's more time to cook and there was a ton leftover that was not offered to us.


Food was excellent and she was very organized. Definitely kept everyone in our group (4) engaged the entire time. She was very thorough in explaining the process of making the dish.


The group in attendance really enjoyed the afternoon cooking with Chef Joni. She created a very casual and engaging atmosphere. Would recommend the experience to friends, family and colleagues.


great class, very well organized and fun.


The food was fantastic and everyone had a great time! Fantastic team building experience. :)


Had a great experience with Chef Joni. Very informative and loved the finished product!


We enjoyed our evening with Chef Joni. Lots of great cooking tips and great food as well!


Our BBQ 101 team building event was a success! Chef Joni was the most gracious hostess and an inspiring chef, teaching the group different techniques from proper tools, how to do, the why's, and everything you could imagine. She also shared her mix of rubs for the different meats and chicken. All the food we prepared was fantastic! The team thoroughly enjoyed having this event at her home. It was the personal touch which made a very relaxing and enjoyable day. I highly recommend Chef Joni for your event!


Chef Joni is fantastic. We learned how to make a delicious 3-course butter spread appetizer, paella main dish, and orange cake dessert meal. Chef Joni was very welcoming and knowledgeable. Not only did she teach us the recipe and steps to prepare our meal, she explained the science of the food as we cooked and taught us many useful techniques to use around the kitchen. We now know how to pick out various herbs, how to bring out the best flavors while cooking, and how to better handle our knives and other kitchen tools. Overall, it was an incredibly delightful experience and something we would recommend to everyone.


Chef Joni made our first cooking class into a memorable experience! She was great at explaining the nuances and helped us create our own paella that catered to our taste buds. As a teacher, I thought she was very patient and guided us through the different stages. The paella and the sangria turned out so well!


Chef Joni hosted a fun evening with a great menu and brilliant kitchen lessons! Bravo!


We had no idea what to expect. Chef Joni not only taught us how to make paella but an entire meal. The evening far exceeded our expectations!


Great instructions, very detailed, and meal was very good
Reviews guests left for other experiences with Chef Joni


Chef Joni was a pleasure to cook with. She was inviting and warm. I surprised my husband with the Italian cooking class for his birthday and we had such a wonderful time. Cooking the ragu, making homemade pasta and tiramisu was so special to us. We are looking forward to another class with her and definitely recommend her to everyone.


Chef Joni was exceptional. She was a patient and creative teacher. Our whole group really enjoyed the experience, including our teenagers. It was fun and I would recommend it as a gift and unique, edifying and fun experience for anyone!


Chef Joni was amazing!! 110% recommend taking her cooking. My boyfriend and I took her paella class and boy was it fun! We had her come to our home to help us celebrate our 4 year anniversary. We started with the cheese platter which tasted amazing and she taught us what goes well together and definitely introduced us to amazing products! Then we moved on the sangria to sip throughout the night. She taught us so many new skills especially with cutting, which was something new for the both of us. Chef Joni was energetic and knowledgeable about cooking and we had such a memorable time with her. After getting the paella pretty much done we decorated and platted our dessert which was a blast, we definitely got to be creative with this part and the dessert was so yummy. Overall we loved every minute of our time with CHef Joni and would definitely take another one of her classes.


We had a wonderful Thai cooking class with Chef Joni for my husband's birthday. She made it a really special occasion. The recipes were delicious, and she gave us a lot of great tips on where to buy ingredients and how to make the dishes at home. Her cooking studio was perfectly set up for the class. Would highly recommend!


Joni provided a great experience for our group and everyone immensely enjoyed the evening. She was responsive throughout the planning phases and was flexible when we had specific requests and dietary restrictions.


I found Chef Joni Sare on Cozymeal and booked her for my team offsite as my 3 other team members found her Master Italian Classics Cooking Class to be a fun learning experience. Boy were we right. If you don't read my full review, all I can say is that Chef Joni was an EXCELLENT instructor and my team members and I had such a good time. We were smiling ear-to-ear the entire time we were there. Highly recommended from this reviewer. Detailed review below: Communication (5/5): We used the Cozymeal platform for everything and found their interface amazing. Chef Joni was very pro-active and communicated with me several times before the event date on January 17, 2020. What stood out about this communication was that she really wanted to know us. She asked good questions like "Why did you choose this class?", "What do you hope to learn from it?", "What are your goals?" etc. Really appreciate this since she can cater the class to exactly your needs. She was also very accommodating when I told her that one of our team members was a vegetarian so she made sure she had a vegetarian option on hand during our class. Finally, before the event, she gave us extremely detailed directions to the location of the event (including a picture) and what to expect. Really outstanding communication here. Location (5/5): Her location is in her house located in Sunnyvale near major highways. Lots of street parking once you arrive so no issues on parking. The inside is well decorated and everything seems to be remodeled including her kitchen which was very modern. See pics to get an idea. Food (5/5): The Master Italian Classics Cooking Class contains the following menu: 1.) Antipasti - Cheese, crackers, almonds, pepper jelly to snack on throughout the whole meal while you are there 2.) Handmade Fettuccine Alfredo 3.) Ragu (Mushrooms, many vegetables) - Our protein was lamb for the meat-eaters and tofu for our vegetarian team member. 4.) Tiramisu - for dessert. I don't want to spoil too much of the class but I'll share some of the highlights for me at least. Preparing the Fettuccine Dough from scratch including folding it, kneading it, was a really fun experience. Also running through the dough through the pasta machine to stretch it and finally cut it into actually the noodles was such a cathartic experience. I'm really happy I got to experience that. The Ragu was so delicious and so healthy at the same time as we barely used any vegetable oil and we put in so many vegetables. Finally, the tiramisu making was actually pretty easy but delicious at the same time. Now that I have been through how to make Tiramisu, I am confident I can make it for a party without issue. Also, if you can't finish all the food you make, Chef Joni gives you take-out boxes to bring home so you can enjoy the food again! Our group also had leftover uncooked fettuccine and we got to take that home. Chef Joni (5/5): Last but not least Chef Joni was an excellent instructor. She was so bubbly and easy to talk to and really put the group at ease very quickly. She was masterful on dividing up certain tasks in the kitchen so we can all participate in the cooking journey and made sure we were doing the steps properly. We asked her so many questions during our time in the class and she happily answered every single one of them without being annoyed. It was nice to finish the class with all of us including Chef Joni eating at the table. Chef Joni's passion for cooking really shines through her class and we had a great time! Our team can't wait to come back. Thank you Chef Joni for a great class.


Joni was very patient and kind as she guided us throught the cooking process.


Joni was incredible! Our team had an incredible time learning from her. Would highly recommend for any team building experience!


Great group event! So much fun and learned a lot as well :) Chef Joni was a great teacher and host.


wonderfull!!!


Joni was great! Included all three of us in cooking and conversation! Interesting techniques to try at home!


Chef Joni did an amazing job today and we got to see so many new and effective techniques for cooking.


Chef Joni was an amazing teacher for our Paella for two class. She had everything laid out beautifully and even had a little snack area so we could munch while cooking. The first thing we made was Sangria, which was lovely to sip on throughout the class. She taught us new techniques for cutting veggies and also introduced us to new ingreidents we hadn't used before. She also made sure to capture all the moments for us, taking pictures, and really laying out her areas to be "instagram ready." We made paella but also a valencia orange cake which was so easy to make and tastey! The decorating of the desserts portion of the class was so fun! Our time with her flew by even though the class actually ran a little longer than scheduled! The result was amazing food and an amazing time. She even took us out to her garden to see the veggies she was growing. She was very kind and obviously passionate about her work. We had plenty of left over food and Sangria to take home. I highly recommend a class with Chef Joni!


I can't tell you how much fun it was to cook with Chef Joni. She is a unique individual, great attitude, always smiling. We did an authentic Italian meal including making pasta, a ragu stew, and tiramisu, all from scratch. There were 4 of us. We have been to many cooking classes/schools including several in Italy and other countries (we thought we would try something closer to home). We still learned several new and quite useful skills and techniques from Chef Joni with immediate applicability to when we prepare our own weekend meals. Chef Joni's venue is perfect for groups and I know that she would be fantastic for companies wanting to do team building among their executives and/or staffs. This experience was worth more than 5 stars - but that is all Cozymeal will allow. Joni will definitely be seeing us again.


Joni provided a wonderful cooking experience. We had a great time. We learned many new techniques. And the meal was delicious.


Fantastic cooking experience. Chef was fun and easy-going. We had a blast and would do it again.


Our family had a delightful experience learning from Chef Joni. She is a pleasure to have as a teacher, and her methods for showing us how to make simple, delicious Italian food made it fun along the way. We would definitely do it again. Thank you Chef Joni!


Our team had a fabulous time with Chef Joni! She ensured everyone was involved in some aspect of the meal prep. She mixed the science and fun of cooking all together. Highly recommended.


We had a great time with Chef Joni. Her class was very informative and the little extras that she did were so appreciated. The knife skills she gave us were so helpful. We loved the Paella and it was nice to have Chef Joni dine with us! She also showed us how to make Spanish Sangria. We so enjoyed our time in the kitchen with Chef Joni!!


I've done many cooking classes both personally and professionally and really loved Joni's style. She was so organized, well prepared and provided great guidance through the whole cooking experience. We connected earlier to make sure she was aware of the team dynamic and any special requests for drinks, allergies and such. As a result, she was prepared and managed all 9 of us really well. highly recommend her as an instructor. She's got lots of tips and tricks up her sleeve so you are sure to learn something even if you are a pro! Thank you Joni!


Chef Joni was an amazing teacher and chef! We had a great time learning techniques from her as well as the science behind the cooking. She did a great job explaining why techniques work and we walked away with knowledge that we are going to use in all of our cooking going forward. It was an amazing experience as a couple because we both enjoy cooking together and we got to learn new things together. Joni was amazing and super friendly. We loved chatting with her at the dinner table after the meal was completed. Everything tasted amazing. It was a perfect date night. Thank you so much for this experience! We loved it! Gabe and Liah


Joni is the bomb!


Joni was wonderful. She facilitated and taught an incredible team building cooking class with a satisfyingly filling conclusion! Highly recommended for anyone who wants to do a team building exercise over food, or for anyone who wants to be taught great next-level cooking techniques by a professional, patient chef in a relaxed environment - Joni is the best!


We enjoyed cooking paella with Jodi! We did the team building event and it was a lot of fun and very yummy!


Joni was fantastic, we had an absolute blast! Joni kept everything fun and entertaining and taught us so much! We'll be back for more :)


Great experience, thanks Joni!


We couldn't have asked for a better teacher, Chef! The food was incredible and she made it so easy - Jonu teaches you how to cut vegetables properly and make the knife work for you and Shows you how to build flavors as you cook. I highly recommend Joni!


We had a fantastic experience learning to cook with Chef Joni. She was very well prepared and has a complete ultramodern kitchen that was super clean and plenty of room. Chef Joni moved things along perfectly as she attended all stations of prep work. The meal was fabulous and we got to take home leftovers:)) Highly recommend this for all. Bring your kids, your kids friends and your neighbors. We had an awesome time.


It was really nice. It was a great experience for any couple who wants to spend time together in a unique way. The menu and instruction were top notch -and the food was amazing.


Amazing meal. Lots of great cooking tips. Personable and professional. Chef Joni was fabulous!!


Learning to cook Thai food from Chef Joni was fun and everything turned out delicious!


Chef Joni was amazing! She was so much fun to cook with. She taught us great cooking skills but was careful to meet us where we were at in our culinary experience, and she never made us feel intimidated. One of my favorite parts of the experience was that she brought in alot of food science into the class which helped us to understand what was happening with our food and why at certain points in the process. I would highly recommend taking a class with her!


Joni is a fabulous instructor! My wife and I had an incredible experience learning Italian cooking in Joni's very cozy space. Joni is knowledgeabe and creative in specific kitchen skills, and has expertise in the science behind food and cooking. We learned so much about what different cooking techniques do at even the molecular level. On top of all her knowledge, Joni is friendly, engaging, and a patient instructor. It felt like good friends cooking a meal together. We could not have asked for a better experience!


Joni was amazing and the coking class was stellar! She made it fun and easy as we choppied and cooked and happily consumed four delicious courses. I learned alot of cooking tips and food science. I could not recommend her more!


Awesome experience. Would definitely hire again for another cuisine!


This was a wonderful experience for a team building event - Joni provides a class that allows for everyone to get involved and enjoy a delicious meal at the end. Joni made this whole thing super easy to host and did all of the cleaning. I would HIGHLY recommend this to anyone looking for a fun cooking class with their friends or coworkers.


We learned a lot and had a great time. Thanks, Chef Joni!


Joni was an amazing teacher - fun, talkative, and really educational. She knows her stuff and makes you feel comfortable and excited to learn and cook. It was really cool how she talks about some of the science behind cooking and how that can affect/help cooking. I highly recommend taking a class with her!


Chef Join was an incredible chef and host. She not only showed us new recipes, but she also taught us other kitchen/knife skills. She is very accomadating and made the class a very memorable one. We highly recommend taking any class with Chef Joni.


Chef Joni was an amazing teacher. We learned so much and had a blast. Her enthusiasm for cooking is infectious. Thank you for a wonderful evening!


Very good teacher and Chef, we learned a lot


My wife and I had a fantastic time with Chef Joni. We had fun cooking and learned a great deal, which is exactly what we were hoping for! I will be recommending her to my friends, for sure.


What a wonderful experience! I would highly recommend Joni for any fun event or celebration.


Chef Joni was kind and informative. Not only did she teach us the basic skills to make the "Italian classics" as advertised, she also delved deep into the science behind cooking, detailing the molecular structures of the various foods and how they interact with other foods. As a beginner, I learned that there is a lot to learn about cooking. I surprised my girlfriend with this cooking class and she loved it! Our experience lasted for roughly 3 hours so be prepared to be standing the entire time. We were quite tired after all the cooking. This is an awesome experience to have with your significant other and I cannot recommend Chef Joni enough. Thanks so much!


Cooking with Joni was a blast. She was knowledgeable and made everything feel so easy! It had been on my wife's bucket list to make pasta for years, so it was amazing to finally do it. And, of course, the meal was delicious!


Chef Joni was absolutely amazing! I surprised my husband and he said this was the best birthday ever! Chef Joni really listened to our preferences and brought that into the kitchen and to the table! She showed us some neat cooking tips and knife cutting skills that my husband and I really appreciated. And what can I say about the food except it was divine. The paella was beautiful, robust in flavor and oh so fun to cook. The pratata bravas was really easy to make and tasted fresh. And the cake had just right amount of citrus, moist and easy to bake. Now I'm no baker (except maybe Betty crocker's sous chef maybe), but this cake I'll definitely try at home. Chef also taught us some cool playing tricks! My husband will definitely want to come back and do this again. Thank you Chef!


We had an amazing time with Chef Joni. The venue was ideal, Chef Joni was a pleasure and the food was amazing. We will defiantly be back for more Italian Classics!


Chef Joni was awesome! We had such great conversation and learned a lot from her! She has a beautiful kitchen, too :) I would definitely recommend her to everyone!


Chef Joni was a wonderful host to our team. We had a blast! We enjoyed the time cooking, chatting and eating delicious food (that we made) together. Chef Joni took the time to explain and we all learned some new skills that I am sure we will be refining while making a Tiramisu or two for our families. Highly recommended!


Chef Joni was amazing! We had so much fun learning to cook pasta and ragu! She is a wonderful teacher; incredibly knowledgeable about cooking science. The house is beautiful and spacious. Everything was delicious!


Joni was a fantastic teacher. She was patient and helpful and both my husband and I learned a lot! Plus, now we have amazingly delicious recipes to make at home.


Chef Joni is really nice and made everyone feel welcome and had great tips on prepping and proper knife skills. All in all it was a fun time


Seriously amazing time with Chef Joni. She was very professional and the food was amazing! She was great at explaining the techniques that we used to the food we made. I would definitely book with her again.


Joni was fantastic. She's friendly, loves teaching, and has great enthusiasm. Add in a beautiful kitchen and fresh, delicious ingredients and it was a great experience.


I bought a "cooking for two" class for my sister and her boyfriend. They LOVED the experience and we're so excited to share what they learned. I highly recommend Chef Joni!


Came over for a Bachelorette Party, we had an amazing time. It was so much fun. Chef Joni is so personable. Contacting her was so easy, she asked lots of questions about the party before hand and tweeked our menu a bit to fit our girl's a bit more. Admittedly the girls were a bit unsure when we came in and Chef Joni was talking about a putting scallops in a martini with sauteed red peppers. They all thought she was crazy but the food drink was so fabulous and the best thing they had all night (maybe 'cause Chef Joni prepared this dish?).


Joni was a wonderful teacher and chef and we had such an excellent time taking her course and learning to make pasta!


We had a lovely experience in our Pasta night with Joni. The gluten free pasta was amazing and the sausage mushroom ragú to die for. Thank you very much Joni!


Chef Joni's house was beautiful and she was very warm and inviting! We ran out of time and had to rush through the last two meals unfortunately. We appreciated her accommodating the variety of food allergies in our group. She also gave us space to bond for our team outing. Thanks Chef Joni!


Everything was comfortable delicious and perfect. Chefs Joni and Matt were both wonderful.


We were a group of 9 people celebrating a birthday and we loved it. Chef Joni was welcoming. She made sure each of us had a task and could discover every course of the meal. The food was delicious. She was able to modify the menu to take into account our food restrictions. Chef Joni kindly extended her time with us to answer all our questions. We recomand this class!


I had a wonderful time with Chef Joni and her cooking class! Chef Joni was very sweet and you could tell she loved cooking and just wanted to share her knowledge and tips. The environment was very casual and friendly as we cooked with light music and stories about Italy from Chef Joni. I love to cook and bake and have done extensive research myself, but was still able to learn even more from this class. And of course, the food was absolutely amazing!!! I would totally recommend this class to anyone interested in getting more experience in the kitchen- beginner or not- for a fun, casual class. I've added more easy and new recipes added to my book- thanks Chef Joni!


Chef Joni is amazing! We truly enjoyed our Taste of Italy Class with Chef Joni. She was very warm and welcoming and took the time to show us technique and guide us while making our dishes. We were very lucky to reserve a private class with just 4 people. I highly recommend taking a class with Chef Joni, you will not be disappointed.


Had a great time with Joni. We prepared a great dish which I look forward to using the skills she taught in the future.


We had SO MUCH FUN with Chef Joni! She made us feel at home at her home! Chef Joni was well prepared and made it look so easy teaching several groups of people several dishes all at the same time. There was a lot of laughter and everybody thoroughly enjoyed themselves.


Chef Joni is a wonderful chef and not only she explains in detail how to cook the listed menu, but she also took time to answer any other questions relating to cooking. I will recommend her to many of my friends that have interest in taking a cooking class! Thank you Chef Joni for giving a wonderful experience for my girlfriend and I!


My wife and I absolutely loved our cooking class with chef Joni! We definitely learned a lot about cooking but what made it special was how sweet chef Joni is and how enjoyable it was to cook and enjoy eating our food together. Would definitely try another class and bring friends with us!


We had a wonderful time learning how to master some classic Italian dishes with Chef Joni. She was incredibly knowledgeable and attentive- she made sure nobody missed any crucial lessons, she made both beginners and experts in the kitchen feel comfortable and confident, and she entertained us with stories from her recent trip to Italy the whole evening. The food was delicious, and we're excited to reproduce this meal at home! This was certainly an unforgettable experience, and we're already looking forward to our next cooking class!


Chef Joni was great. She definitely had everything prepared and ready to go for our big group. The evening was a hit for both the adults and children!


We did an Italian cooking class with Joni as a group of 14 for a team offsite. The atmosphere was welcoming and educational, and Joni did a fantastic job getting everyone involved and engaged. She shared lessons ranging from knife skills to the chemistry behind caramelization, and she kept us on task and on time to sit down to a delicious meal we never would have imagined having the skills to tackle. Thank you Joni!


Amazing team building experience. Chef Joni is awesome!


It was very fun


This was an unforgettable experiance! We developed friendship, cooking skills and our singer songwriter carriers on the most remarkable dinner experiance of my life❤️


Sharon (Sheri)
31 Jan 2017
The team had a wonderful experience with Joni. We learned a lot about the preparation of Paella and other menu options. I think everyone enjoyed the time away from the office, and the opportunity to spend time with co-workers in a non-work environment. I would gladly recommend a cooking class as a "perfect" team building option. Thanks to everyone.


We really enjoyed our evening with Chef joni and our group was great. The meal was delicious and actually a lot easier than I would have thought! We will definitely do something like this again!


Great experience!


Chef Joni developed and providing the best chocolate party for my daughter! We all had sooo much fun! It was great to see the girls really cook and then have the opportunity to use their creativity to make chocolate lollipops and truffles. Chef Joni was extreemly easy to communicate with about the set up of the party and thought of everything! She also provided a lot of extras! This was a great party and SUPER yummy too!


She was wonderful!


We had a great time with you! Lots of fun. Thank you!


The feedback I received from the team is somewhat positive. It would have been great to take the left overs home with us as we paid for the food. Also, our employee who had to go to the store in the middle of the demo was upset and not reimbursed for her purchase. :( It seemed as though this was the first time these meals were made as the menu's had to be altered. The Tirimisu was not very good. The cookies were hard :( Joni was very sweet however but I think that may have been to many people in her kitchen.


Our team RAVED about Chef Joni and said that she was so fun and taught them a great deal throughout the event. They loved all the food and generally had a great evening. Thank you so much Chef Joni!


We scheduled a team building activity with Chef Joni and had a great time! Before the event, Joni and I discussed what activities she would incorporate into our group activity. I appreciate that she had numerous ideas that we can pick from. She also asked if there were special occasions or someone we were celebrating which gave us an opportunity to give a shout out to certain members of the team. On the day of the event itself, she organized all of us into smaller groups to work on each of the 6 items on the menu (we signed up for the 6-course Italian Classics). We moved at a pretty good pace through the preparation of the meal. Learning to make fresh pasta was a huge hit with our team! Everything was timed really well and we were able to all sit, enjoy and appreciate the beautiful meal we made together. We all thought it was a fun and engaging experience. Thank you, Chef Joni!


Chef Joni is wonderful! I organized a team building event using Cozymeal and thankfully got perfectly matched with Chef Joni. Not only was she able to teach us how to cook paellas, but she threw in a nice mystery bag challenge as an icebreaker. It was a great team building exercise encouraging collaboration, decision making, and problem solving while creating an edible product within a short amount of time - just in 20 minutes! We had an awesome evening filled with delectable food, good laughs and walked out feeling like chefs. Thanks for a very memorable evening, Chef Joni and Cozymeal!


My boyfriend and I did a cooking class with Joni (as a Valentines day present), and had a great time! Our main incentive for taking the class was to learn additional cooking techniques, and Joni did a great job of giving us different cooking tasks and answering any questions that we had throughout the process. Also, the meal was amazing! We would highly recommend CozyMeal and Joni's cooking class.


Chef Joni was amazing and provided a lot of details behind they "Why's" of cooking. She explained the science behind the ingredients and was very informative. The food was above and beyond what i expected.


Chef Joni was fantastic! The food was great and her instruction and storytelling was fun! I went for a team event with coworkers and we had a great time learning about the food and one another. Chef Joni facilitated teamwork and conversation. We had a fabulous time!


Chef Joni is a wealth of information on all sorts of topics. Despite already having some cooking experience, I learned so much from her. Her enthusiasm and passion for what she does is contagious and can't help but get you excited about cooking. Her kitchen is organized and efficient, she uses high quality ingredients, and the recipes we prepared were delicious. I had such a blast taking her class and can't wait for another!


Joni is a wonderful chef and host. She was very enthusiastic about cooking and it showed in all the attention to detail with seasoning, cutting, assembly, heating, etc. She was constantly giving us tips on how to improve our own cooking styles which I will definitely use. Her house was clean and well prepared for our visit. The kitchen and groceries were organized well so we could get to cooking right away. I am definitely going to take another class with her. Even though I have some cooking experience, I feel like she has quite a bit of knowledge and experience to help tremendously. Most of all, the food was delicious. Thank you very much Joni!


We booked Chef Joni for a private bachelorette party cooking class in Cupertino and it couldn't have been better. We put together a customized menu which everyone loved. Joni is kind, patient as a cooking class teacher and the food was delicious. We would definitely recommend her to our friends.


Joni was terrific. So welcoming and knowledgeable. We felt right at home and loved the meal we cooked together. 5 stars for sure.


Chef Joni was a blend of informative, professional, and personal when it came to our session with her. We would recommend her to our friends and family.


This was the best and most useful cooking classes I have had so far. Period. Thank you Chef Joni!


We were looking for a paleo cooking class in South Bay and are so glad to have found Chef Joni on Cozymeal. The glass is also just as good as for people who are not necessarily on a paleo diet. We really enjoyed the experience and food. Looking forward to our next Cozymeal cooking class.


Our team cooked lunch under Chef Joni's guidance. It was a great team-building experience. Despite the fact that none of us were great cooks, we managed to create a fantastic restaurant-quality meal together.


Thank you Chef Joni!


Chef Joni is so warm and friendly and makes the most delicious dishes. Her beet and cabbage dish was so flavorful, I almost couldn't believe it. I would have guessed there were loads of ingredients in it but Chef Joni just knows how to use the best ingredients and highlight their natural flavors. Her house and garden are beautiful and she's really inspiring -- you don't have to sacrifice health and flavor to make outstanding, mouthwatering food!
Meet your chef
---
With Chef Joni you will have a hands-on experience to learn how to think like a chef using cooking science and principles. Mostly a self-taught cook, she has completed nutrition and culinary programs, has trained in group dynamics, and has cooked with chefs in Marrakesh, Italy and the Bay Area. Chef Joni co-wrote Dave Asprey's first Bulletproof cookbook, and was named Best Personal Chef in Silicon Valley by the SanFranMagazine.
Flexible booking: Cancel or reschedule this event's reservation for free up to 48 hours before the event.
This experience is not refundable as it includes a meal kit.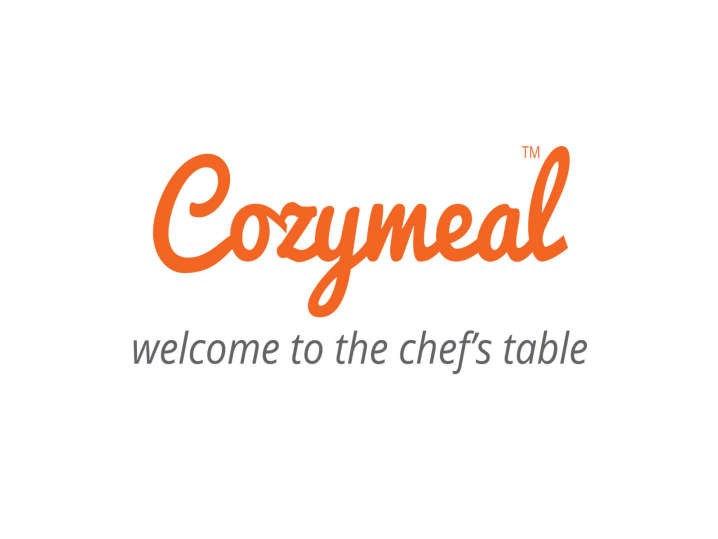 This website uses cookies to enhance user experience and to analyze performance and traffic on our website.
We also share information about your use of our site with our social media, advertising and analytics partners.
This website uses cookies to enhance user experience and to analyze performance and traffic on our website. We also share information about your use of our site with our social media, advertising and analytics partners.
Accept