Private Chef - American-European Seafood Fusion
Private Chef - American-European Seafood Fusion
56 reviews
56 reviews
COVID-19 protocols this chef will implement are:

Host Requires Proof of Vaccine
Enjoy classic seafood dishes inspired by American and European ingredients.
Immerse yourself in a world of gourmet flavor with this private chef experience where you'll enjoy classic seafood dishes incorporating ingredients from a variety of different countries. Begin with an octopus and shrimp ceviche followed by a slow-cooked halibut filet with fresh herb-citrus gremolata sauce, and steamed bok choy and baby potatoes on the side. End with sautéed cinnamon apples, crisp puff pastry and ginger whipped cream for dessert.

Guests are welcome to provide wine and beer to accompany the menu, and may request pairing recommendations from the chef upon booking.
Octopus and Shrimp Ceviche
With mango, cilantro and bell peppers
Slow Cooked Halibut Filet and Herb-Citrus Gremolata
With steamed bok choy, fennel, baby potatoes and black garlic
Sautéed Cinnamon Apples
With puff pastry and ginger whipped cream
Most dietary restrictions can be accommodated if noted prior to the event. Please mention this in the message field when you submit your booking request as adjustments cannot be made during the event.
Minimum Guests

2

Maximum Guests

15

Meal Courses

3

Event Duration

3.5 hours

Chef Arrival Time

1 hour prior to the selected serving time
---
What's included
The ingredients
The cooking
The service
The washing up
Reviews guests left for other experiences with Chef Mateus


My second class with Chef Mateus and neither has disappointed! He is patient, knowledgeable, and adaptable to any cooking setting. Both sessions I've walked away with tricks that I can implement at home to be a better cook.


Chef Mateus is a wonderful, friendly instructor! Our group had so much fun, enjoyed the food, and highly recommend!


We had the best time in this class! Food was delicious, the space was very cozy and Chef Mateus was very prepared and taught us tons of helpful tips. 10/10 recommend!


Mateus was kind, patient and helpful throughout the whole lesson. We created a dish we never would have thought we'd be able to do and had fun while cooking. Highly recommend!


Great class. Simple recipe with fresh ingredients. Chef was knowledgable and did a great job at teaching my husband and I a staple thai menu. Would recommend.


Great experience, with a great chef and great food. The class was very intimate and paced nicely. Easy to learn, even for people who don't know how to use a knife! I recommend all try out his classes.


Chef Mateus was great! Extremely knowledgeable and the food we made was delicious!


Chef Mateus was the perfect balance of helpful and instructional. The food came out great!


Very enjoyable experience! Mateus is very patient and gives lots of good advice. Would highly recommend!


Chef Mateus was exceptional! He was so knowledgable and engaging throughout the whole class and was able to teach us in such a comforting and calm way. The atmosphere was not intimidating at all and my mom and i had a lovely time and learned so much! I will definitely be doing this again and gifting someone this experience it truly is so worth it at any level of cooking you are at. Thanks for an awesome time Chef Mateus!


Super fun cooking class! Chef Mateus is a great balance of fun, professional, and personable. The dishes were super delicious. My boyfriend loved the class and already said he wants to do more. Would highly recommend to anyone interested in a fun couples activity.


Thai Feast class. (We were a couple doing a Thurs PM class). Loved it! Such an intelligent, charming and well travelled chef. Restaurant quality result that can work perfectly at home, in one frying pan. Super class, veg prep, knife skills, food prep tips so much beyond the recipe, great advice about ingredients and some good pointers for quality utensils.


Virginia Lynch
29 Jan 2023
I had the best time learning to cook with Chef Mateus, I love learning new techniques in the kitchen, the food we made was delicious and so simple to make, the atmosphere, space and working with the chef was an amazing experience!


Mateus was an excellent host. He was helpful and patient, and made sure to use ingredients and recipes that we could easily recreate at home. The food, of course, was delicious as well.


Amazing chef and teacher! My wife and I had a great time, learned so much, and ate some delicious food at the end


My family has a really fun cooking experience today. Chef Mateus showed us some key skills to cook fish. Love all the dishes.


This was a great class and the food is great too. Thanks so much!


Great teacher, great experience! I would go again.


My boyfriend and I took a Thai cooking class with Chef Mateus and it was a great class. Chef Mateus was very patient with us and taught us a lot of great knife and cooking skills/tips. The food was delicious and we were very full. Highly recommend!


Excellent experience with an easy to follow guide and delicious food!


Great experience throughly enjoyed it. Chef Mateus was very informative and taught cutting skills as well as gave us the hand on cooking experience which was really fun and the food made was delicious!!


Fantastic food and learned a lot!!! I would highly recommend for any occasion.


The class was very informative and fun. Mateus was very nice and provided a lot of interesting cooking tips and Thai secrets related to spices. He used good quality products. Thai feast was truly a feast I was able to take some home and my husband enjoyed it. I certainly recommend this experience!!


Our company invited Chef Mateus to our office for a small cooking class and had the best time! Despite the limitations of our space, Mateus and his wife came prepared with the right equipment and put on a beautiful, engaging, fun class. The dishes we prepared were delicious, yet simple enough for beginners. More experienced cooks left with new tricks from Mateus who's spent years in world renowned kitchens! Our space was left cleaner than it was found. The dishwashing did not go unnoticed! Thanks so much again!


A fantastic experience! Chef Mateus created a very memorable evening for us. He covered many culinary skills and techniques, such as knife handling, mise-en-place, and many other ingredient-specific, preparation, and presentation tips. And the flavors and foods we prepared were absolutely delicious! Thank You Chef, Mateus— we look forward to returning for another class with you when our schedules match up for your French menu!!


So great! So yummy! I hope we can take another course soon.


Chef Mateus is a legend! 10/10 would recommend any of his classes. Great teacher, great guy, and great guy.


Chef Mateus was fun, informative and led us to make a delicious 3-course meal in a professional kitchen space! Super highly recommend him for couples, small groups, and larger groups!


Excellent class! Highly recommend!


We had the pleasure of taking the French Seafood cooking class with Chef Mateus. We absolutely loved it and have been telling all our friends about it. Chef Mateus did an amazing job at walking us through the cooking instructions and providing many helpful cooking tips. He also went through and provided some very interesting facts related to cooking. On top of that, he was super friendly and we got lost in conversation throughout the night. We intend on doing another class with Chef Mateus soon and we highly recommend it to anybody who is interested in a night of cooking.


Chef Mateus was super friendly and made sure we knew what we were doing with clear instructions while ensuring we were having a great time. He helped make my birthday a very special event, highly recommend!!


My girlfriend and I had an incredible time cooking with and learning from Chef Mateus! The kitchen and rustic dining space really set the intimate scene where we got to enjoy the phenomenal food we cooked together. We received many useful tips and insights, not only with Thai food, but also with cooking in general. Chef Mateus was very accommodating with our meals and experience, and was happy to go into detail answering our cooking questions. We'll definitely be putting our new knowledge to use when cooking at home. Left feeling very satisfied. Definitely recommend!


Super entertaining, knowledgeable, patient teacher. Chef Mateus shared his cooking secrets and helpful pointers. Was a very enjoyable and intimate cooking experience with me and my Mom not to mention the food was amazing.


Mateus was an amazing teacher and taught us a lot! Delicious!


Had an amazing time learning from and cooking with Chef Mateus. Great tunes, great space, great meal!


My wife and I had an incredible experience at Chef Mateus' French Seafood Specialties class. The food was absolutely delicious and it was something we can easily make at home. I highly recommend his classes. We'll definitely be back for his Thai class in the future.


This was such an amazing and sweet time. I took my boyfriend to celebrate his birthday and loved the set up and how fun and social Mateus was. He was patient kind and knowledgeable. Before I was a bit apprehensive because I thought it was in an apartment but it was such a cute and cozy set up. Would definitely recommend and I actually think the price is more than fair.


My husband and I had such a great time in Chef Mateus' Thai cooking class. Mateus is really friendly and a great teacher. The facility was super clean and the food came out delicious. Would highly recommend!


Chef Mateus was great and explained everything. The setting was very intimate and the chef was very hands on. I never felt lost even though I don't know much about cooking. The food was great! It was the perfect date night and I will be making all the dishes I learned.


My boyfriend and I booked Chef Mateus' Thai Cooking Class for Valentines Day, and it was the perfect event for that occasion! He was very attentive in picking recipes and ingredients that, while unique and representative of the cuisine, are easily accessible to the average kitchen. He additionally gave us each tips while we were following along with his instruction that we will actually use in our day to day cooking. We both had a great time with Chef Mateus and would 100% recommend his classes!


the experience was great, did learn how to cook fish in a simple way. Too bad I forgot to pick my recipes of the day !


Great class!


Amazing experience, thank you Chef!


This experience was so amazing! This is an gift to give! He's so informative and gives great cooking tips and routines that we definitely took home to make our own style of the dish!! We'll definitely be back soon!!


We had a great time. Food was excellent and we also learned a lot. Highly recommend Chef Mateus.


The class was awesome. Very organized. Relaxed. Informative. Food was delicious. Chef Mateus is a wonderful teacher. Very down to earth. Thank you for such an enjoyable evening. ?


Amazing!! Such a fun gift idea and experience.


Mateus was a pleasure to learn from in the kitchen and had a wealth of insightful and helpful wisdom to share about cooking with Asian ingredients.


Amazing class! Learned all sorts of tips and tricks, Chef Mateus is also a great guy. I am incredibly full from all the awesome food we all cooked and got to eat. Great time 5/5.


I highly recommend Chef Mateus! I bought my boyfriend the Traditional Thai Feast as a Christmas gift and it exceeded both our expectations. The food was delicious and we learned a lot of new cooking tricks for when we cook at home.


Scheduled this as a fun family activity for 5 while in NYC. This was an amazing experience all around. Chef Mateus most kindly responded to all levels of cooking and cutlery experience in our group and kept everyone safe, learning and moving forward. Gave us memories we will cherish for a lifetime-not to mention skills and recipes we will utilize for a lifetime. Thanks so much chef Mateus soups chef Susie; amazing evening-thank you for making NYC even more special!


Our cooking class with Chef Mateus was amazing! We had a team bonding activity and chose the Thai Feast class. He was very knowledgeable of Thai cuisine, taught us a lot of tips and tricks for cooking, and most importantly – the meal was amazing. I would definitely recommend taking a class with Chef Mateus!


I brought my spouse to Chef Mateus's kitchen as a birthday surprise gift. The experience exceeded our expectations! Not only did we get tons of valuable knowledge about Thai cuisine and tips&tricks for achieving a mouth-watering flavor, but we also had lots of fun and got to take the remainings of our dinner home - that's how much food we cooked together. It was incredible, and we're planning to come back. Chef Mateus taught us so much about cuts and spices, I already feel like a better cook. Thank you very much.


Excellent attitude and dishes were very learnable. Highly recommend. I would gladly take another class.


Mateus was a great chef and teacher. He chose dishes with simple ingredients but which required good fundamental techniques - and he demonstrated these techniques really well. The meal was very tasty and the dining area was a very nice space. I definitely took some learnings from the class that I will use again.


Chef Mateus is fantastic! He has a ton of experience in the kitchen and it's clear when working with him that he has a great deal of knowledge about all things food. He is super friendly and fun to work with, and will definitely teach you techniques that will elevate your skills significantly. I highly recommend Chef Mateus to anyone in NYC for your next cooking class!
starting at
$ 99 Per person
All inclusive: 3-course meal, ingredients, cooking, service & clean up.
---
Can be used for any experience or cookware
Meet your chef
---
Brazil-born Chef Mateus brings distinct international flair to his corner of the culinary world. He's worked in kitchens around the globe, including in eateries in Australia, New Zealand, New York and California. He's also served as head chef at the U.S. Embassy in Paris. Chef Mateus currently owns and operates a meal prep and delivery service in NYC and is eager to share his knowledge with chefs of all skill levels.
Chef Mateus will travel to guests within NYC for this experience.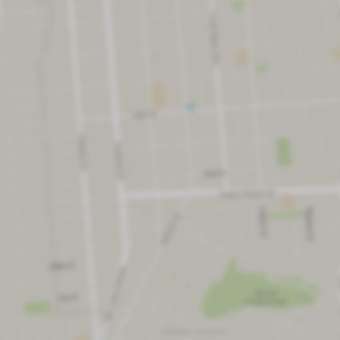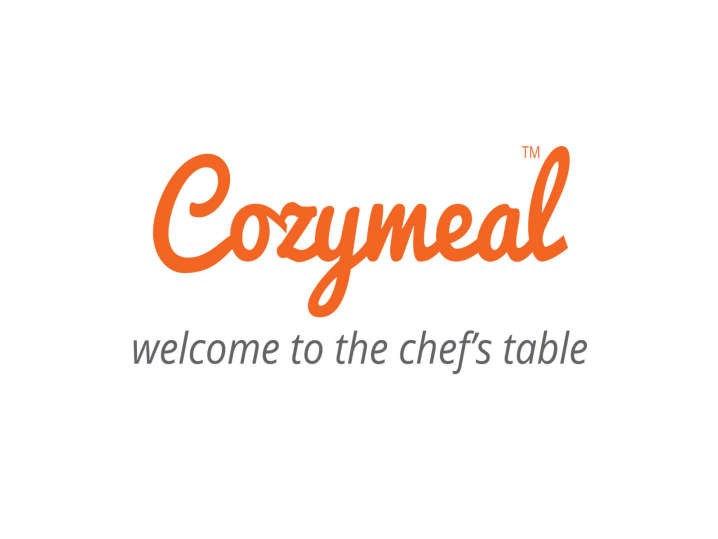 This website uses cookies to enhance user experience and to analyze performance and traffic on our website.
We also share information about your use of our site with our social media, advertising and analytics partners.
This website uses cookies to enhance user experience and to analyze performance and traffic on our website. We also share information about your use of our site with our social media, advertising and analytics partners.
Accept