How to Rice Cauliflower (Plus: 10 Cauliflower Rice Recipes)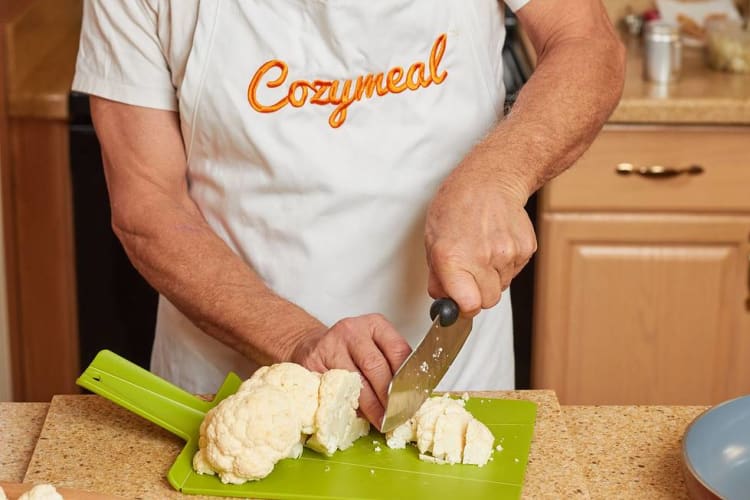 Who knew that cauliflower would explode as a major food trend?
Many of us grew up in a household where cauliflower was only served one way: boiled, mushy and drowning in American cheese. If that wasn't off-putting enough, boiling cauliflower left an odor in the house that would linger for hours.
It turns out that the cooking method was the culprit. As the cauliflower breaks down while boiling, it unlocks the smelly sulfurous compounds within as well as leaching out a lot of its vitamins. However, if you rice cauliflower, you can avoid the stink and save the vitamins!
With the proper cooking method, this long snubbed vegetable has become a trendy and versatile kitchen staple. A quick Google search will confirm that there are many methods to ricing cauliflower. From chopping to grating to blitzing in the food processor, there are many ways to go about it, and none of them are wrong. But this is our favorite and fastest method for making cauliflower rice.
Watch our tutorial video below on how to rice cauliflower and then follow our five simple steps.
How to Rice Cauliflower Tutorial Video
How to Rice Cauliflower in Five Steps
Step 1: Place raw cauliflower in a blender.
Step 2: Cover with filtered water.
Step 3: Blend quickly at high speed until just "riced."
Step 4: Drain well.
Step 5: Try it out in these 10 cauliflower rice recipes.
10 Cauliflower Rice Recipes to Try
Now that you know how to rice cauliflower, there's no limit to the low-carb creations you can make. From pudding to pizza, here at 10 cauliflower rice recipes to try.
1. Cauliflower Rice Tabbouleh
Tabbouleh is a versatile dish that lends itself towards improvisation. You can toss the whole thing together without overthinking it, which results in countless creative variations — including swapping cauliflower rice for traditionally used bulgur. This lemony herb salad from A Saucy Kitchen with juicy tomatoes and crunchy cucumbers makes a perfect side dish or on-the-go lunch.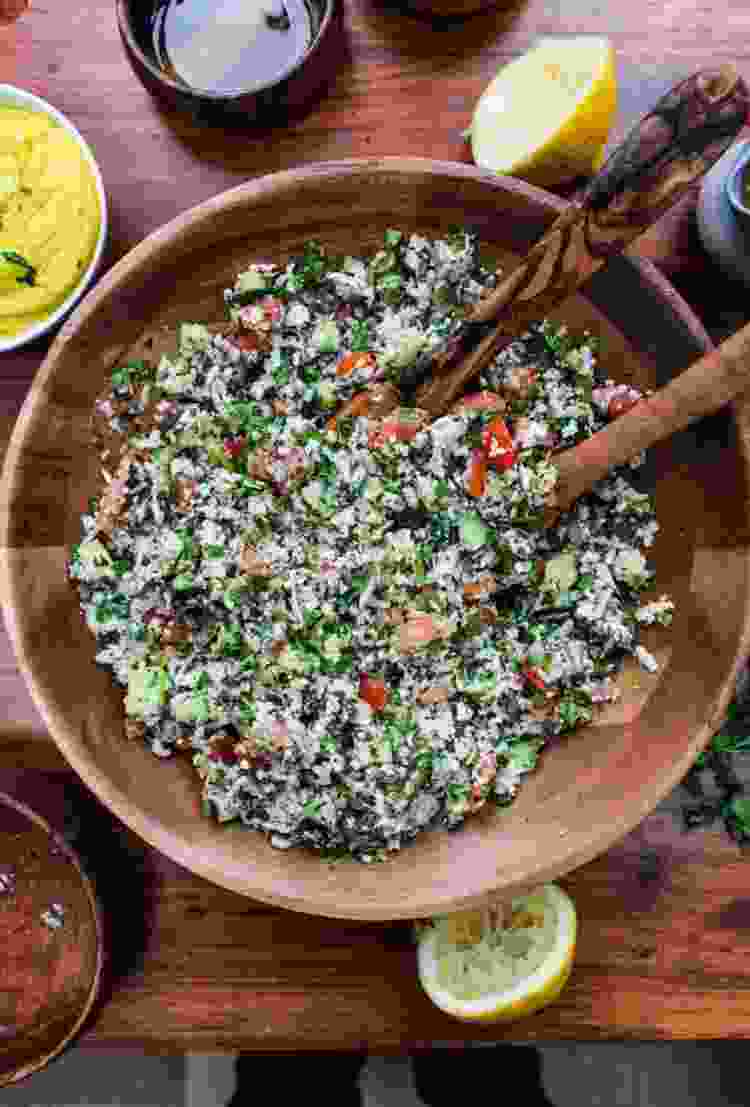 Gourmet Cooking Classes Near You

Take your culinary skills to new levels with guidance from five-star chefs.

Book Now
2. Cauliflower Rice Stuffed Peppers
Bell peppers can be stuffed with just about anything and it was only a matter of time before cauliflower rice made its way into the mix. These cauliflower rice stuffed peppers from Eating Well make a great one-dish (and mostly hands-off) meal. Savory, simple, healthy, hearty — this is what dinner dreams are made of.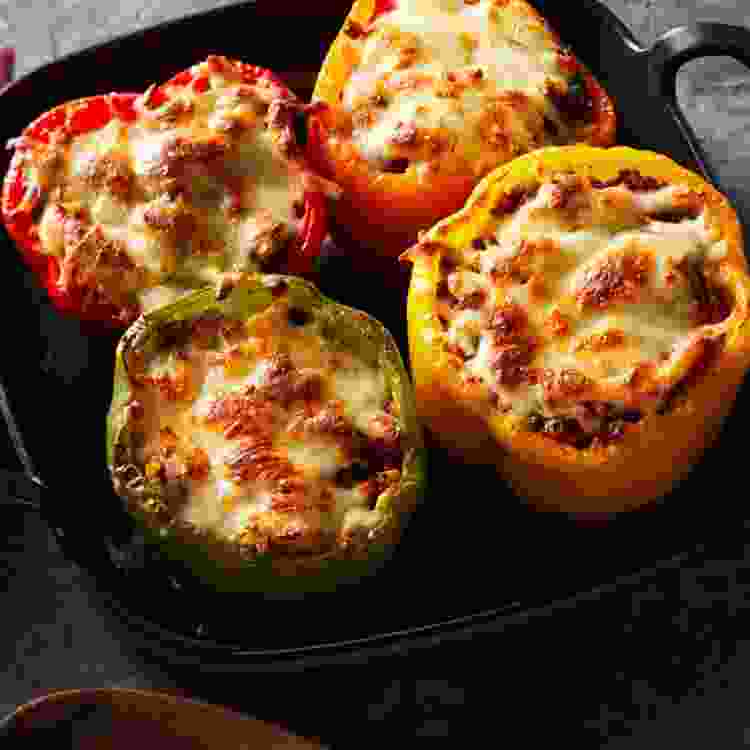 3. Cauliflower Rice Pizza
You can find recipes for cauliflower pizza crust just about anywhere online these days, but the method is really what's key. The most crucial step is squeezing as much water out of the riced cauliflower as possible before you begin forming your crust. It requires a little extra effort, but your results will be worth it. Try the cauliflower pizza crust recipe from Damn Delicious for a crust that's lighter in carbs, and packed with nutrition.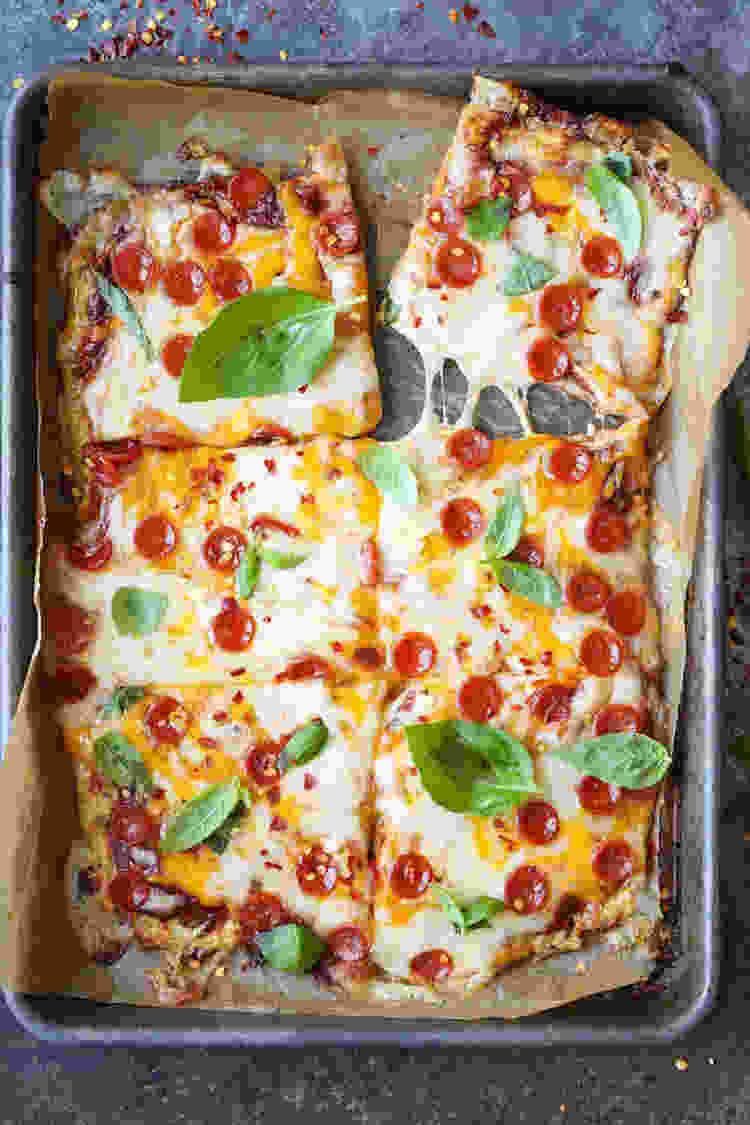 4. Cauliflower Rice Jambalaya
This vegetable-heavy, richly spiced, protein-packed jambalaya is just as good as the Southern original. Brimming with chicken, shrimp and sausage, this virtuous dinner is both nutritious and absolutely indulgent. Try this low-carb version courtesy of From a Chef's Kitchen and you'll never miss the starch.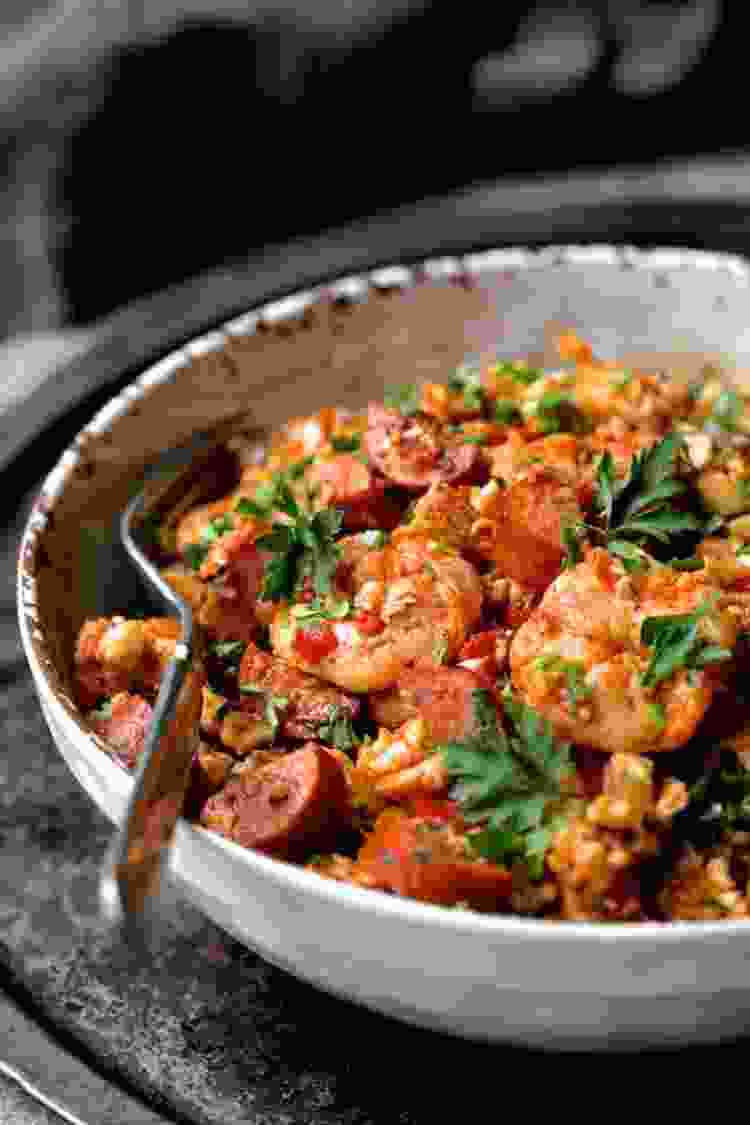 5. Cauliflower Rice Risotto
This creamy cauliflower rice risotto from The Endless Meal is all things delicious. You even have options when it comes to the sauce (dairy-free or extra cheesy, your choice!). There's a punch of fresh lemon flavor to balance out the richness and this recipe is also lighter than traditional risotto, but without suppressing the comfort factor.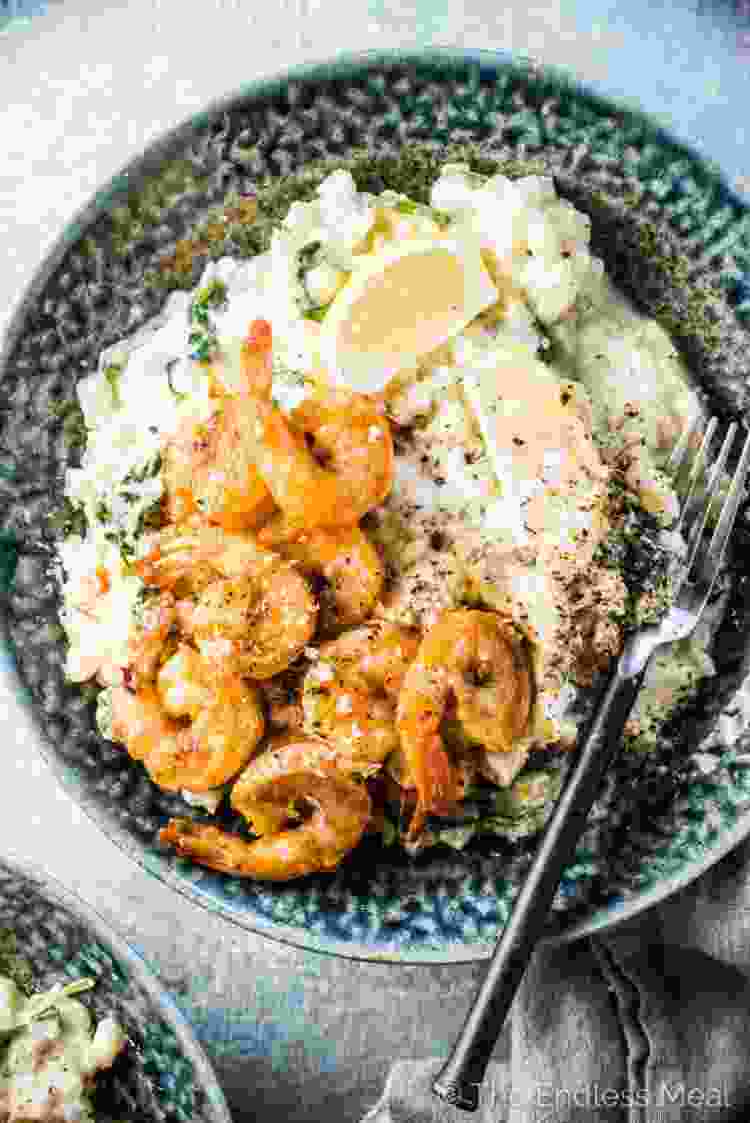 Book an Online Cooking Class Today
Five-star chefs. Step-by-step coaching. Flexible menus. Come see what's cooking in a live online cooking class.
6. Cauliflower Rice Casserole
Although casseroles may conjure images of church basements, this healthier, vegan homage to a cheesy broccoli cauliflower rice casserole from Minimalist Baker gives casseroles a new reputation. Simply toss in a velvety vegan cheese sauce and bake until you have a bubbly, golden brown masterpiece on your hands. No one will believe that it's dairy- and gluten-free.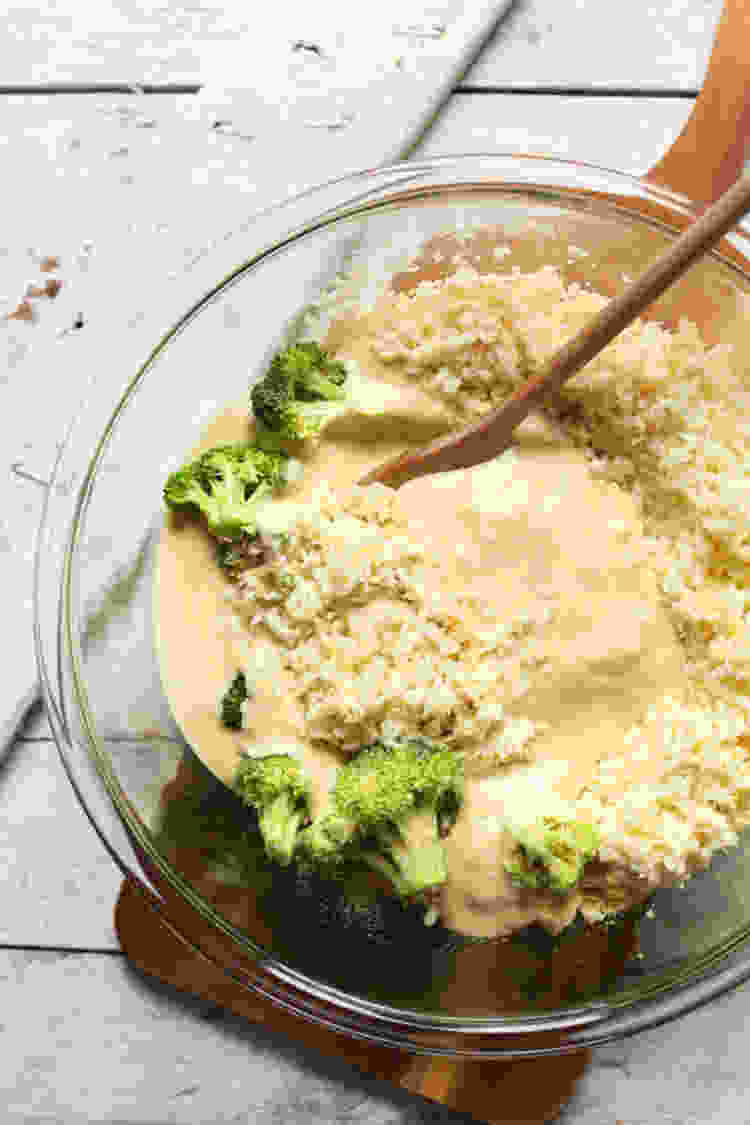 7. Cauliflower Rice Paella
Enjoy the exceeded expectations you will reap by "de-graining" a classic Spanish paella with this recipe from Wholesomedelicious. The flavors are spot on and the texture is even similar to traditional paella, but much lighter. Bonus points for getting the cauliflower rice to caramelize and stick to the bottom of the pan for those crispy tidbits.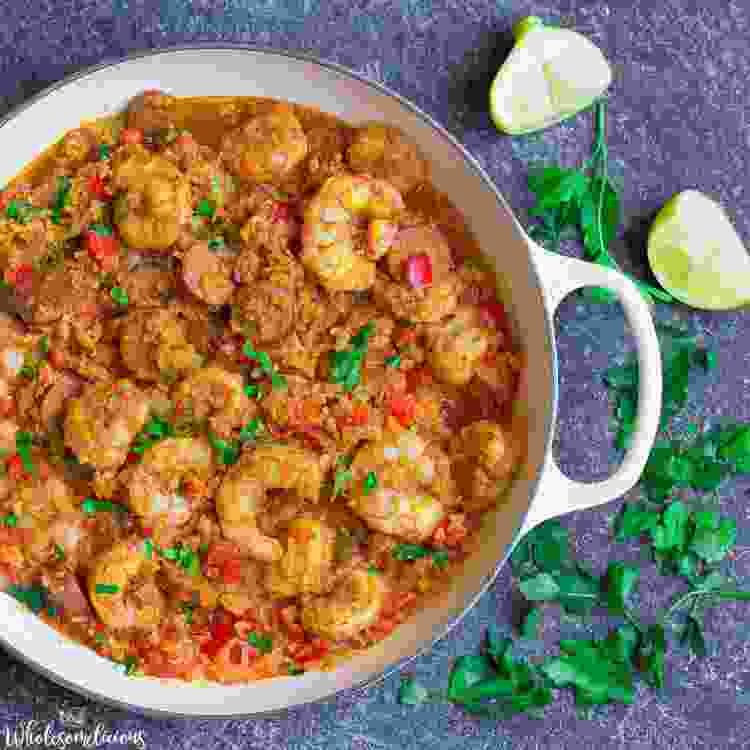 8. Cauliflower Rice Stir Fry
As a fried rice lookalike, this dish can hold its own. It's also one of those recipes you want in your back pocket for when you need something on the table fast and you'd prefer it to be healthy and filling. To make this recipe at home, try this quick and easy 15-minute version from Pinch of Yum.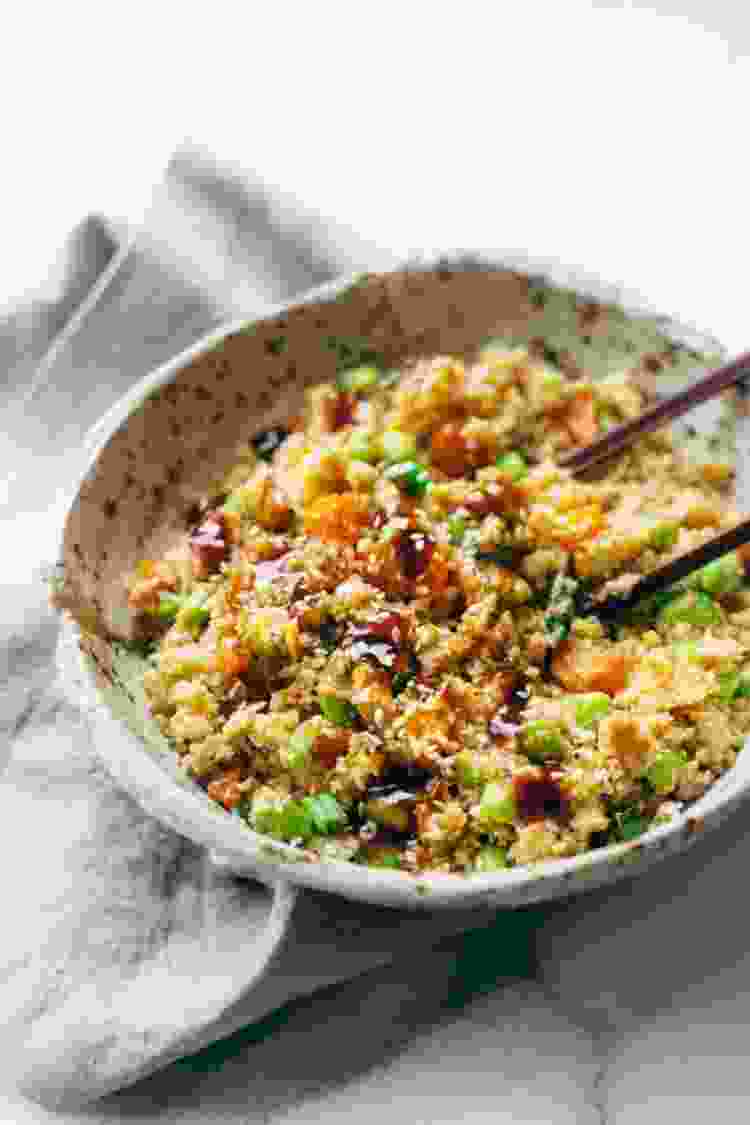 9. Cauliflower Rice Pudding
Talk about sneaking more vegetables into your diet. This scrumptious concoction from Cookies to Kale tastes exactly like real rice pudding. It's time to toss skepticism out the window and make a batch of this sweet, creamy treat that has the ability to satisfy dessert cravings in a cinch.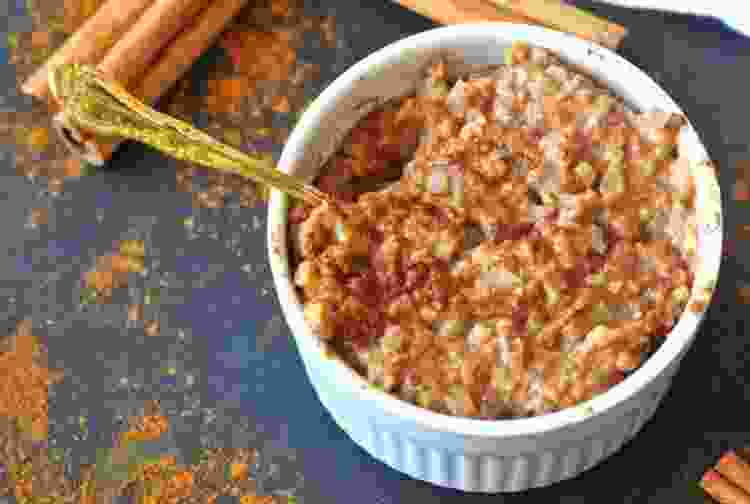 10. Cauliflower Rice Brownies
Don't knock it until you try it! These brownies from I Breathe I'm Hungry are so soft, so chocolatey and so unbelievably moist. It's also incredibly fun to test them out on people who don't know what's in it beforehand and watch their shocked reactions when you reveal the secret ingredient.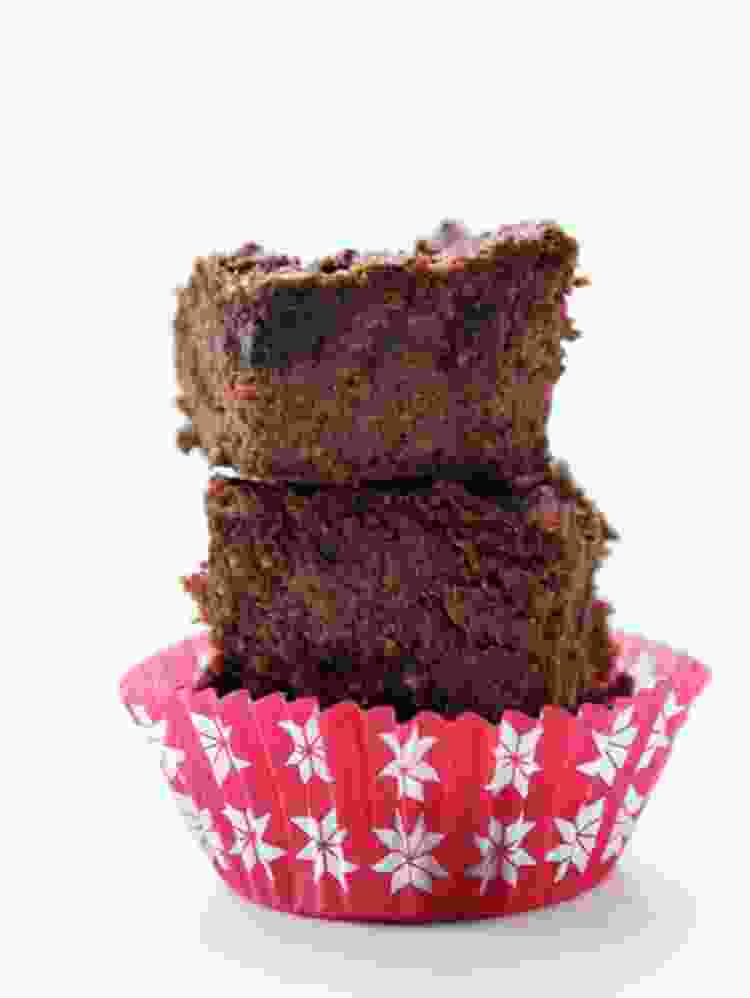 Join 200,000+ Culinary Enthusiasts
Exclusive deals, recipes, cookbooks, and our best tips for home cooks — free and straight to your inbox. PLUS: 500 Rewards Points.
When cauliflower rice first became popular, many of us believed it would be a short-lived trend. But cauliflower rice has magically worked its cruciferous ways into kitchens with an appearance that may fool you for the real thing. Besides being a healthy way to add more vegetables to your diet, it's extremely versatile, the flavor is neutral and it becomes tender and holds its shape when cooked. This light and fluffy grain-free substitute isn't going anywhere anytime soon — and we are more than okay with that.