Cooking Class - Basic Sushi From Rice to Roll
Cooking Class - Basic Sushi From Rice to Roll
96 reviews
96 reviews
COVID-19 protocols this chef will implement are:

Chef Wearing a Mask (Upon Request)
Learn how to prepare sushi rice and create your own sushi rolls from scratch.
Join Chef Jordan for this introductory sushi-making class designed to teach you how to cook rice, slice vegetables and make your own sushi from start to finish.

In this class, Chef Jordan will share his culinary expertise on how to create the perfect balance of flavors in one bite. The class includes demonstrations, instruction and hands-on cooking, and features popular rolls, like shrimp tempura rolls, salmon rolls with vegetables and hand rolls, all made with fresh, high-quality produce and seafood.

Guests are welcome to bring non-alcoholic beverages to enjoy during the class. Alcohol is not permitted on site.
Seasonal Vegetable Maki Roll
Variations may include
Cucumber, avocado, mango or tempura bell peppers
Spicy Maki Roll
With tuna, cucumber, spicy chili sauce and yuzu mayonnaise
Shrimp Tempura Roll
Deep fried shrimp roll with avocado, black sesame seeds and eel sauce
Salmon Roll
With avocado, asparagus, spicy mayonnaise and sesame seeds
Custom Hand Rolls
With a variety of fresh ingredients
Most dietary restrictions can be accommodated if noted prior to the event. Please mention this in the message field when you submit your booking request as adjustments to recipes cannot be made during class.
Minimum Guests

2

Maximum Guests

9

Meal Courses

4

Event Duration

2.5 hours

Labels

Date Night, Japanese, Pescatarian, Sushi Making, Valentine's
Reviews guests left for this experience


Brooke Kellogg
06 Dec 2023
Chef Jordan was really nice, and pretty funny too! My boyfriend and I had a great time learning the basics of sushi (even though i couldn't quite get my rolls to close). It was really easy to follow along and I learned so much about cooking in general!


Amazing experience! Chef Jordan is incredibly knowledgable and has a talent for teaching. Could not recommend more highly!


Chef Jordan was fantastic! We learned so much from him, had a blast, and ate some delicious sushi!


Excellent! We had a great time and learned a lot.


Tess Richardson
11 Jul 2023
Chef Jordan was the best. He was really informative while providing a non-judgmental atmosphere. I would highly recommend him!


Awesome experience! Jordan was extremely professional, and the class was so fun! Totally recommended


Chef Jordan was outstanding. Really knowledgeable and engaging. I would highly recommend to anyone that likes eating sushi as well as Iearning more about the cooking/sushi rolling process and its place in Japanese Culture.


We learned so much in this class, from what to look for when buying fish, to preparing the rice, to knife skills, sauces, and actually rolling up the sushi. Chef Jordan is really patient and a nice guy to learn from. We ate everything we made and Jordan made some rolls for us too that were really good. I recommend this class!


This was an amazing experience! Chef Jordan is really knowledgeable, kind, patient, and makes the class more exciting than you might think! We learned a lot and had a lovely date experience :) We highly recommend it!


My partner and I loved this sushi making class with Chef Jordan. It was fantastic! He took us from the basics of rice making all the way through the techniques for rolling, allowing us to taste along the way. It was a wonderful time and the hours fly by! Chef Jordan has a calm and friendly demeanor that makes you feel like you can conquer anything in the kitchen. We'd definitely recommend and attend again!


Amazing Class. Great teacher and Chef. Definitely recommend!


The sushi cooking class with Chef Jordan was awesome! We learned amazing techniques, ate good, and had tons of fun! Will definitely take another class with Chef Jordan in the future.


Loved Chef Jordan and the class…fun, informative and easy going. Will find more class by Chef Jordan.


Jordan helped us prepare a delicious meal with great ingredients. He was knowledgeable and answered all of our questions. We learned so much from this class.


I took my partner here as a date night and we loved it. I learned a lot of cooking techniques that I didn't know before attending this class. I left inspired to start making sushi at home. We had a lot of fun!


This was such a good time! Chef Jordan was knowledgeable, patient, and really good at breaking the ice with the group to foster a more relaxed feel. He made this experience so fun with little stories, hands on experience, and even a competition at the end. We ended up with so much sushi to share between us and it was actually really tasty! You will learn the proper way to cut meat and vegetables, how to make sauces, rice, and tempura batter, and different ways to roll the sushi. I cannot recommend this class or Chef Jordan enough!


Zoe Bludevich
24 Feb 2023
Excellent!! Chef Jordan was knowledgeable, patient, and prepared delicious rolls!! Can't recommend him enough!


Jordan's sushi class was great! He was very knowledgeable and kept things interesting. Learned some new things, and most importantly, the food turned out very tasty. Highly recommend.


We had a great Valentine's Date learning to make sushi. Jordan was knowledgeable and easy to work with. You could tell he really cared about cooking and the art of it all. I highly recommend!


Jordan was amazing! We learned so much in his class and had a great time. Amazing sushi too :-)


This class was great and Jordan was fantastic. He was easy going and patient; my kids were bummed when it was over!


Was an amazing experience. Highly recommend!!! The chef was so nice and my boyfriend and I enjoyed a lot the class. Was a perfect gift for his birthday. I hope with practice be available to make the sushi in the same way the chef does it lol Jordan have a lot of experience and the most important is a really good person.


Excellent experience that exceeded my expectations. Jordan was professional, knowledgeable, and personable. We learned a lot and had a great time. We would gladly work with him again!


We had a great night.


We had a great time with Chef Jordan during his Basic Sushi from Rice to Roll class. He was professional, personable and patient with us while we learned new culinary skills. We enjoyed wonderful conversation and ate delicious food together. We will definitely have him back.


Chef Jordan did a great job! We enjoyed the class and all the courses were delicious. I would definitely recommend this cooking class.


Jordan did a great job! He was so fun to talk to and the food was DELICIOUS. Thanks!


Chef Jordan's sushi making class was EXCELLENT! It is clear he is doing what he loves. The flavor from what looked like a few simple, fresh ingredients was wonderful. We enjoyed learning to make these healthy rolls. We're deciding which class to take next with Chef Jordan!


Jordan is fantastic. It was such a fun experience. Highly recommend.


Chef Jordan was a great teacher and very personable/down to earth. He brought practically everything needed to cook the dinner and all of the ingredients were quality. I'd recommend the sushi making experience to anyone!


This class was awesome! Jordan was a ton of fun to hang out with, highly knowledgeable, and a great teacher. The sushi was great, the prep was fun, and we will definitely do it again!


Chef Jordan is kind, engaging, and knowledgeable. He came well-prepared for the event and lead the class with poise. We had a blast learning from him and loved that he was open to all of our questions. I would definitely take another class of his in the future and highly recommend to others. Thanks so much, Jordan!


This was my first experience having a private cooking class in my home and it was absolutely amazing! I didn't realize how complex it would be to make sushi, but Chef Jordan made it a lot of fun and I learned a lot along the way. I would high recommend Chef Jordan!


Hired Chef Jordan to surprise my boyfriend for Valentines weekend and couldn't be happier. It was the perfect gift and we had an amazing time! He showed us how to do everything from scratch and explained everything so easy. Definitely recommend to anyone!! Thank you for everything Chef Jordan!!


Great! We have so much sushi and it's really good!


Chef Jordan was wonderful! I booked the sushi making class for 4 kids (ages 9-12). Chef Jordan was a natural with them. The kids were fully engaged for the entire class and Chef Jordan explained every step very clearly and was very patient with them. He encouraged them to explore, taught them knife safety and was there to help them whenever they needed. I highly recommend this class. Thank you Chef Jordan!


Wow! What an amazing teacher. He is easy going, fun, smart, and most importantly, a damn good cook. "Oui" chef!


Chef Jordan gave us a great course on making sushi - which included making the rice, how to cut ingredients properly, making a great sauce, rolling the sushi, deep frying and more. We had a really amazing time and will gladly hire Chef Jordan for events in the future. Thanks again!


Chef Jordan is awesome! He's friendly, extremely knowledgeable, and his class is a lot of fun. We had a great time learning how to make sushi, and getting a lot of cool general cooking tips along the way. I'd recommend this class for either a group or a date. We'll definitely be taking Chef Jordan's other classes soon!


Chef Jordan was excellent!! His sushi making class was not only instructive but also a lot of fun! I highly recommend it!


We booked Chef Jordan for a press event for a journalist and both the journalist and her guest had a fantastic time. I can highly recommend Chef Jordan.
Reviews guests left for other experiences with Chef Jordan


I had a fantastic class and evening with Chef Jordan! He made the class comfortable, accessible, and fun. I loved how we were involved in the preparation and cooking every step of the way. The end result was delicious. I would absolutely go back for another class!


I spent a great time with my wife in his class. Easily learned how to cook the courses desrcibed in the class following his great instructions and also enjoyed conversation with him. Food we made was really tasty!


Chef Jordan was super personable and knowledgeable.


Amazing class!


Jordan was outstanding. Knowledgeable, professional, informative, and most of all, super fun to learn from and work with! My wife and I will definitely going back for his other classes!


Great class!!! Looking forward to more


AmaIng time! Absolutely would go again.


Had such a great time learning to make pasta with Chef Jordan. Chef Jordan is very kind and helpful while teaching others to cook. He has an obvious passion for what he does and it is evident throughout the entire class. Could not recommend more.


Chef Jordan is experienced, kind, patient, has great Muzak, and is an excellent instructor. Highly recommend. Food was delicious, the class was memorable!


Chef Jordan made us feel that we could accomplish what has obviously taken years of dedication and hard work to achieve. His understated confidence, calm demeanor and constant encouragement set the tone for a fun evening. We left inspired to try out our new skills at home and take more of his classes.


The class we took with Chef Jordan was so much fun! He was very knowledgeable and had years of experience in the food industry that he was able to share with all of us. We appreciated his patience and instruction dealing with varying levels of skill. The end result was a great evening with delicious food and new appreciation for Spanish cooking!


Excellent class! Chef Jordan was extremely thorough and knowledgeable. The pasta came out delicious, and it was so fun working as a group!


So fun! We loved learning and getting hands on experience making chocolate. The bonbons are incredible!


Such a fun experience! We loved learning from Jordan. We can't wait to do another class with him!


Chef Jordan was incredible and we had a wonderful and delicious evening with him!


Highly recommend this class! I bought the class for my boyfriend's birthday and it was the perfect date night activity. Chef Jordan is very sweet and answered our millions of cooking questions. We learned so much and had so much fun, and the food was amazing. Would definitely go again.


Chef Jordan was so knowledgable and fun to hang out with! We learned a lot about pasta and cooking in general, and we definitely hope to take another class with him in the future!


Chef Jordan was an amazing host and teacher! Highly recommend his cooking classes.


Chef Jordan is amazing. We could not have asked for a better experience. Chef took time to teach us so many techniques and understanding of cooking principles. It was a great experience and the food was amazing.


Chef Jordan was amazing! He was kind, patient, knowledgable, good paced, and always ready to help! It was an experience my Fiance and I would most definitely do again!


We loved chef Jordan! We had a great time. He was professional, personable, and willing to share his knowledge about a variety of food related topics. We would absolutely book again!


Great class and teacher! Jordan is friendly and does a wonderful job ensuring everyone learns in a welcoming atmosphere!


Fantastic class, very informative and helpful. Made sure everyone was involved and had a good time. I highly recommend taking class with Chef Jordan!


Informative, fun, entertaining, but mostly delicious.


This was a wonderful experience, and Chef Jordan is a fabulous instructor. We attended this class as a date night and it was so fun to learn how to make a delicious paella. Chef Jordan is patient, knowledgeable, and friendly, and he really made this a special experience for us. He was also happy to accommodate our dietary restriction and thoughtfully adapted the recipe for our enjoyment. Already looking forward to taking another class with him! Cannot recommend him highly enough :)


Very knowledgeable, patient and talented. A great class and we learned so many great cooking tips too


Chef Jordan was very friendly, hospitable, and passionate about making the class a wholesome and welcoming experience. This was my partner and I's first time taking a class on Cozymeal. We really enjoyed our time with Chef Jordan and enjoyed the food our class made together as well. Thank you to Chef Jordan for hosting such a special memory for us.


Thank you Chef Jordan!! We had such an incredible experience. We'll definitely be back for another class soon!


Wonderful class!


Amazing! Definitely will be recommending to others!


Jordan was very talented and professional, but also so fun! He was a patient teacher that explained things very well. We never felt rushed along or hurried, as we were just there to learn and enjoy. I would highly recommend him - for any class he offers! Jordan is warm, funny, kind, and knows how to make his guests at ease and feel comfortable to try new things, even though we may not be very good at it! His communication upon requesting a booking was so fast and informative about what to expect. Thank you!


This was such a fun way to start the year. Jordan is amazing – an excellent chef, teacher, and he is fun to be around! Will book again for sure!


This was a perfect Christmas gift for my girlfriend. I would recommend Chef Jordan to anyone.


Chef Jordan was great, and we had a really wonderful time making chocolate bon bons for my friend's 40th birthday celebration. They came out delicious!


Chef Jordan's pasta-making class was a great time. He was friendly, knowledgeable, and very helpful. My girlfriend and I took the class to celebrate her birthday and I would definitely recommend to others!


Our party of 6 had a great time learning how to make pasta from scratch. We were already good, long-time friends, but cooking together and eating what we cooked added something new and magical to our bond. Having Jordan as a chef was a blessing. He came well-prepared, brought all ingredients and cooking utensils. He walked us through the prep steps showing us and letting us try his techniques. The food at end was super delicious!


The fresh pasta class was a blast! Chef Jordan brought everything we needed to make it happen and taught us much in a friendly way. He was mindful of our food preferences too and we wind up with a delicious meal. My mouth is watering just thinking about it and I have to go eat now.


Chef Jordan gave us one of our best and most memorable experiences of the year. He is incredibly thoughtful, professional, and fun - and beyond that he is truly an exceptional talent. We learned how to make a couple of Spanish appetizers as well as the best paella we've ever had. Five star experience - can't wait to work with Chef Jordan again!


Chef Jordan did a fantastic job working with my two teenagers and their friend to cook a delicious meal. All three are already good cooks and they enjoyed learning new techniques and having fun in the kitchen with Chef Jordan. Lucky for me they saved some of the dishes for me to taste. All three said they'd love to do the experience again.


Chef Jordan was excellent! He was fun to work with, and was very patient. Also the food was excellent!


Great chef and great company


Jordan was awesome. He was nice, taught us some great cooking skills, and was fun to be around. We highly recommend him and his Spanish Tapas class.


He was amazing. So nice and knowledgeable. Patient and kind. Would definitely use him again.


Chef Jordan was excellent. He was extremely accommodating, friendly and knowledgeable. We had a lot of questions and he answered all of them. His experience was interactive and a great time. Could not have asked for a better night.


Chef Jordan was an excellent teacher/ chef for our handcrafted pasta meal. He was thorough and very patient.


What an experience! We loved the Spanish cooking class with Chef Jordan and are already planning to book our next experience!


We had a fantastic time in Chef Jordan's Italian cooking class. He really spent time teaching us techniques and was super patient and you can tell he enjoyed teaching us different methods. Learning to make pasta was fun and the time with Chef Jordan flew by. We have already recommended him to many of my friends for date nights or special occasions. Most importantly, the food was absolutely delicious!


I really enjoyed learning from Chef Jordan, he clearly takes a lot of pride in his job and cooking. We learned how to make pasta from scratch. I also picked up some very useful tips about cooking rice. All of the food was delicious and unique.
Reviews Chef Jordan received outside of Cozymeal














$ 109 Per person
all-inclusive: 2.5-hour class, 4-course meal and taxes.
---
Can be used for any experience or cookware
Meet your chef
---
For Chef Jordan, cooking is truly an art form. He learned how to combine various flavors and aromas in a captivating way from several professional experiences, including at Eleven Madison Park, a three-star Michelin restaurant in New York, and experiencing the Spanish culture that helped him develop his own style of food. Chef Jordan, who has worked as a chef for many years, plans to spend the rest of his life learning new techniques and cooking styles.
Other Cooking Class Experiences you may like
Flexible booking: Cancel or reschedule this event's reservation for free up to 48 hours before the event.
This experience is not refundable as it includes a meal kit.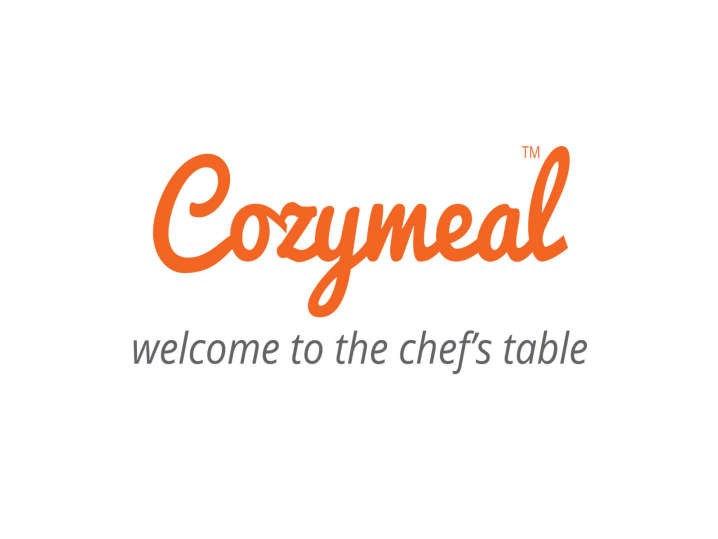 This website uses cookies to enhance user experience and to analyze performance and traffic on our website.
We also share information about your use of our site with our social media, advertising and analytics partners.
This website uses cookies to enhance user experience and to analyze performance and traffic on our website. We also share information about your use of our site with our social media, advertising and analytics partners.
Accept